Milk Makeup's New Mask Is So Mess Free, No One Even Noticed I Used It at Work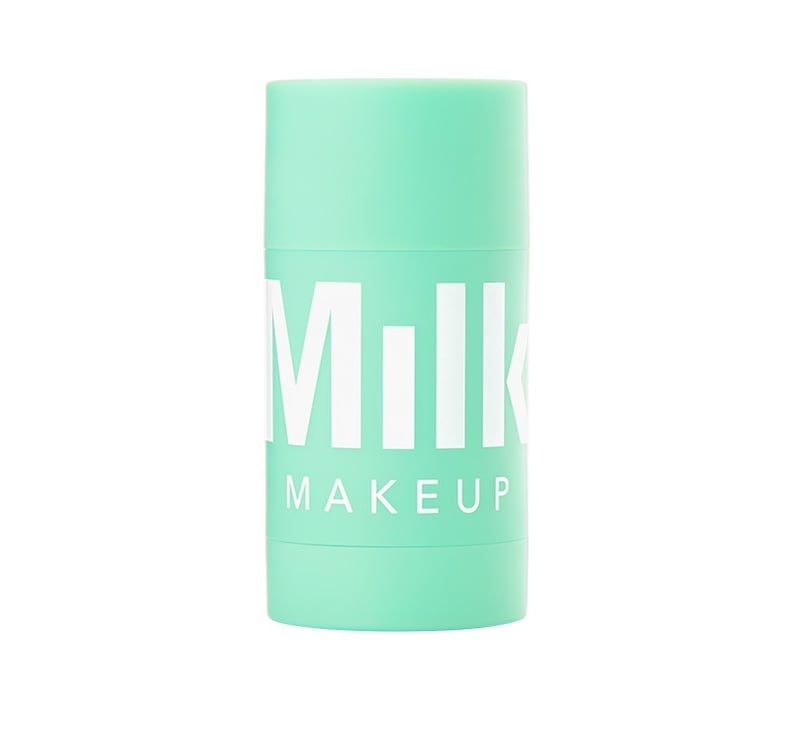 Every editorial product is independently selected by our editors. If you buy something through our links, we may earn commission.
This wasn't the craziest thing I've done in public — I've taken makeup selfies in the Chipotle bathroom, after all — but I decided to test out Milk Makeup's new Matcha Detoxifying Face Mask ($24) in the office to truly test its on-the-go practicality.
The brand promised that this tube is perfect when you "gotta be somewhere in a flash" and I was eager to test out the claim. I hoped it would be portable and easy to use anywhere, which is why I decided to uncap it in the middle of my workplace and swipe it across my face. My first impression of it was how smooth and soft the clay was and how cleanly it applied straight from the tube. There were zero clay-covered fingers or mask-smeared office tools — just my bright green face.
In the 10 minutes I had the mask on, not once was I approached about how my face looked. I washed it off, and pat my face dry with one of the bathroom's paper towels. My skin was left super soft and smooth (though I did need a little moisturizer to loosen up some of my dryer patches).
It's perfect for discreet masking, and left no evidence of my Shrek-like masking sesh.