Marc Jacobs O! Mega Glaze All-Over Foil Luminizer Review
Marc Jacobs Beauty's New Highlighter Will Give You a Goddess Glow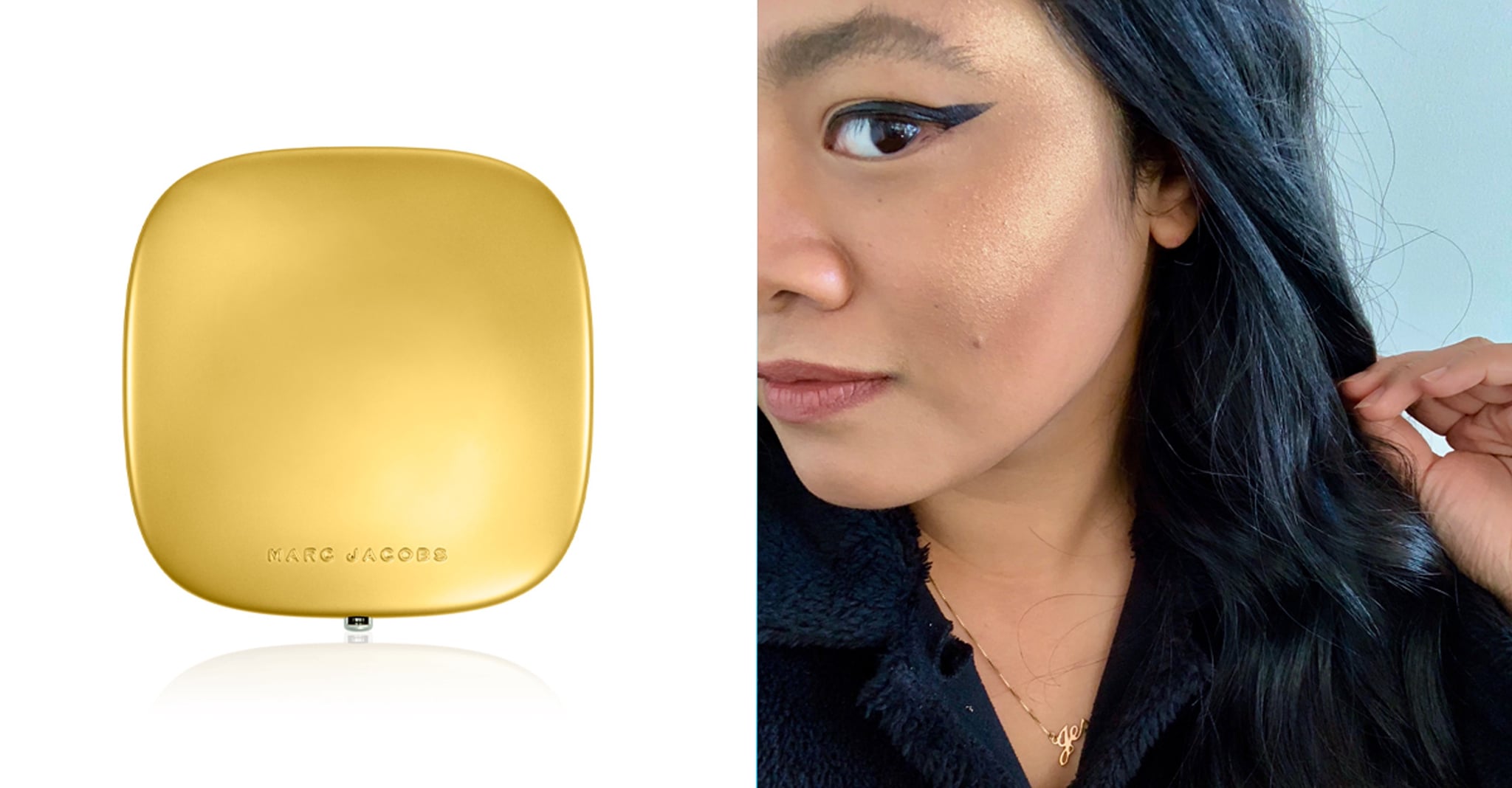 The Marc Jacobs Beauty O! Mega Glaze All-Over Foil Luminizer ($49) in Gilty is the kind of pretty that is almost too pretty to touch. From its golden lid to the enormous mirror to the striations etched across its peachy pressed powder, the palette screams "covetable" — but also, "Whatever you do, don't drop it!"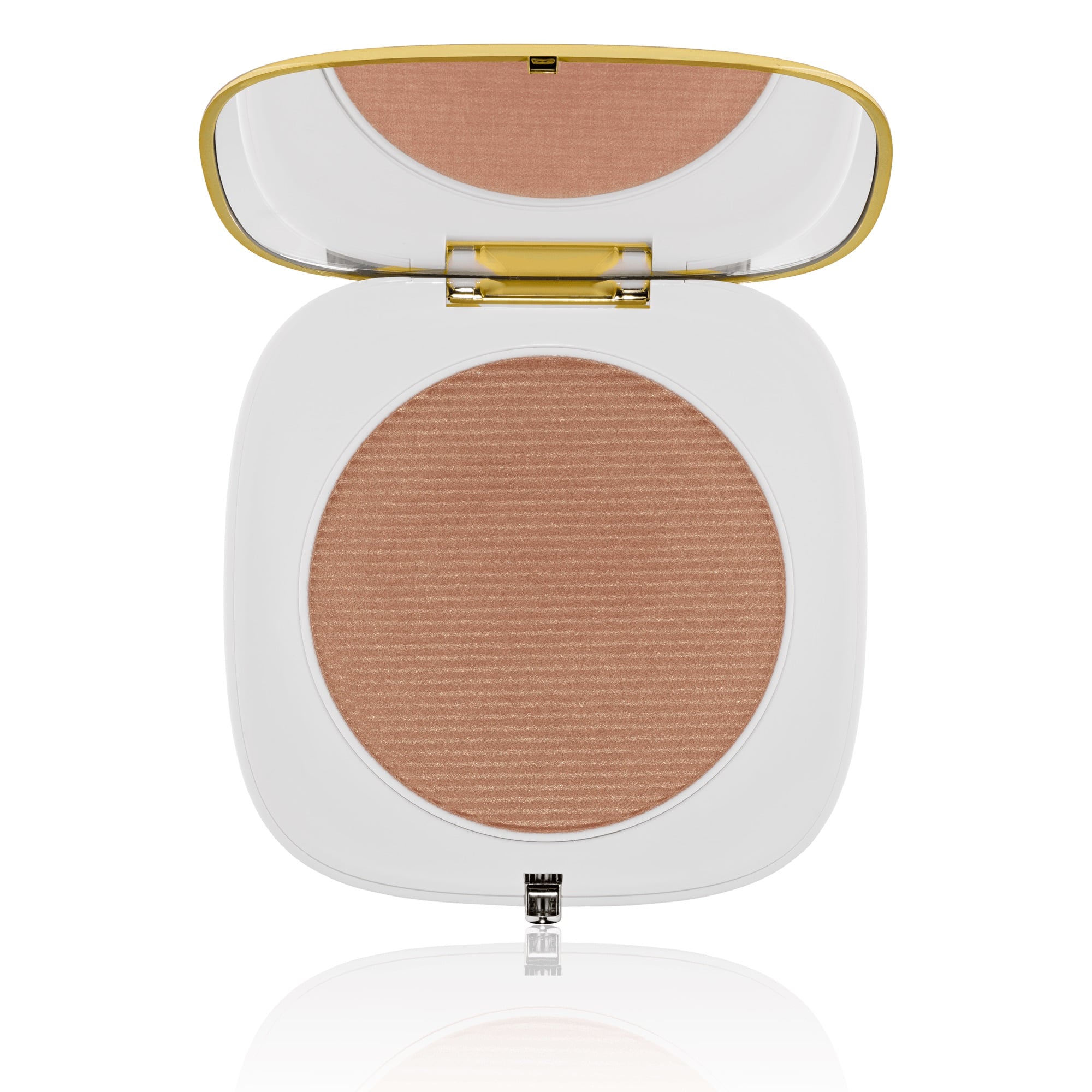 I first used it in the back of an Uber on my way to work. I thought, "Wow, how Instagrammable is this?" as I carefully slid it out of the box and was blinded by a beam of light that had shone through my car's window and bounced off of its mirror-like lid. I then opened the compact to reveal its large pan of highlighting powder. I honestly didn't want to use it — it was just so beautiful. But alas, I swirled my fluffy highlighter brush into the powder and swept it across my face.
The powder is made of finely milled particles that shimmer in the sunlight. On my medium, caramel-colored skin, as well as entertainment editorial assistant Brea Cubit's — who has a deeper skin tone — the highlighter looks more peach-gold. On our assistant beauty editor Sarah Siegel, who has fairer skin, it reads closer to a champagne hue. It starts as a subtle glow but then builds into an intense gleam the more you layer.
The O! Mega Glaze All-Over Foil Luminizer is limited edition, which freaks me out because it's now one of my favorite highlighters, and I have no idea what I'm going to do once I start to hit pan. On the other hand, that only makes it all the more precious.