The Most Popular Nail Polish on Pinterest Is Perfect For Sweater Weather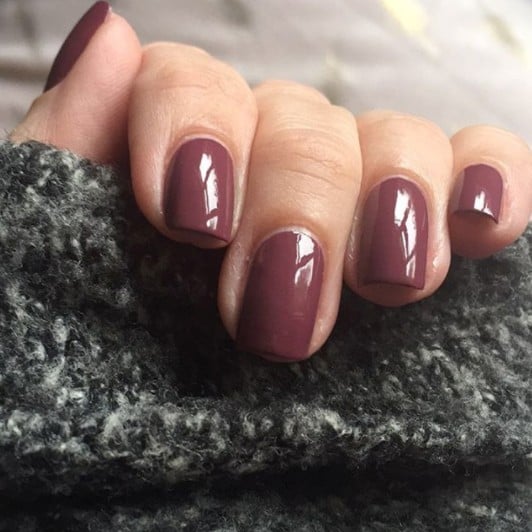 We've officially entered the season of hot chocolate and mulled wine — which means you need a Winter-ready nail polish to match your mug. If Pinterest is to be believed, your best bet actually costs less than your Instagrammable cold-weather drink.
According to Real Simple, this season, literally everyone is turning to Essie Angora Cardi ($9) to get the job done. This polish is currently sweeping Pinterest, and it's been saved on the platform over 400,000 times. That's a lot of zeroes, people.
Its popularity comes as no surprise — just take a look at the dusty, burgundy-rose coloring. This faded maroon instantly conjures up feelings of Fall. It's spicy and robust, and it looks oh so gorgeous against the season's orange and red leaves.
But the proof is in the pictures, so why don't you take a look at the coolest shade in beauty school? Scroll on for some of our favorite Angora Cardi looks.