Nez Workout Sesh Deodorant Review: See Photos
I Asked Strangers at a Festival to Sniff-Test My Natural Deodorant
As POPSUGAR editors, we independently select and write about stuff we love and think you'll like too. If you buy a product we have recommended, we may receive affiliate commission, which in turn supports our work.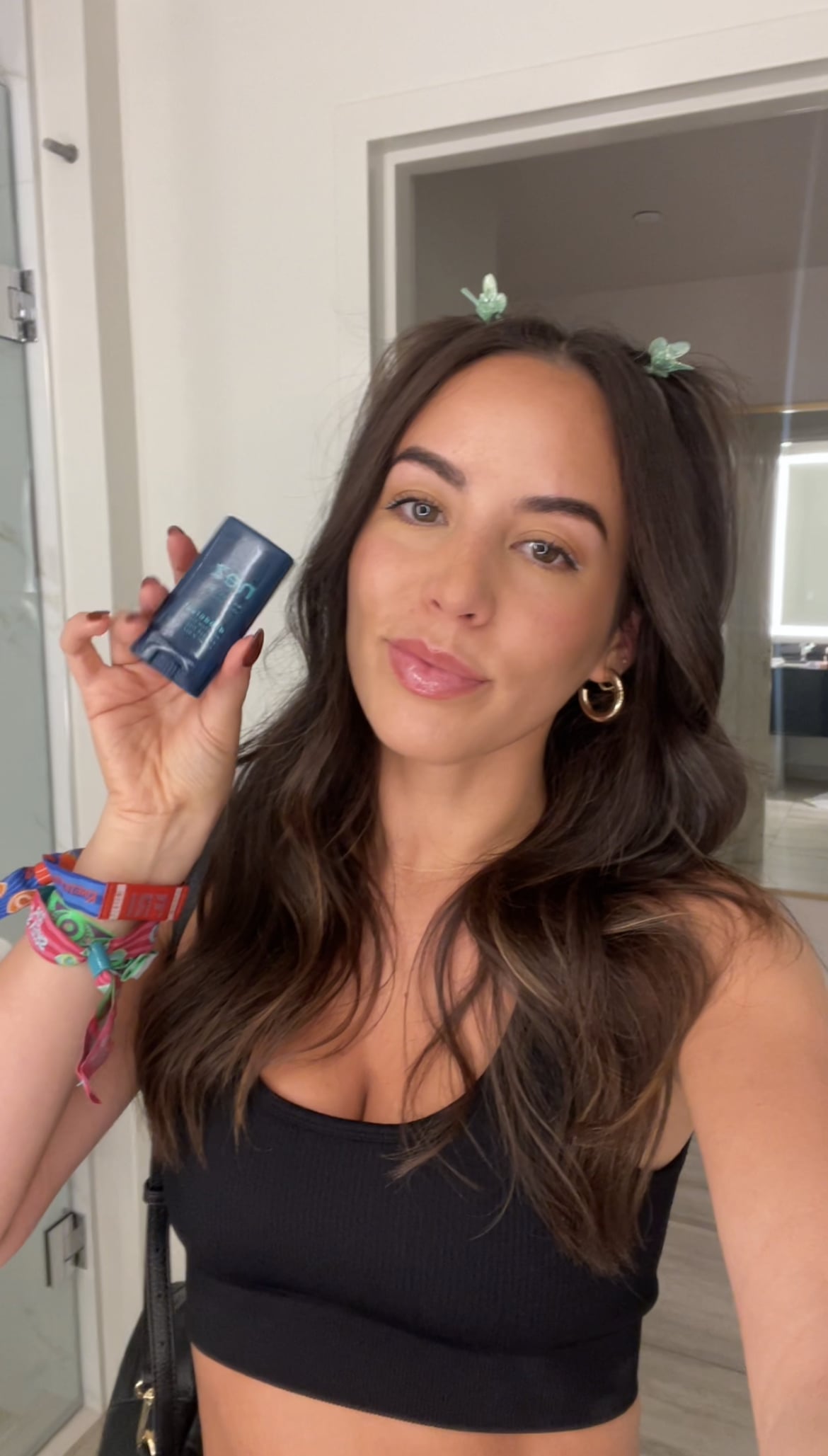 I'm a fan of natural deodorant, but let's be real: a lot of formulas on the market just do not work. When I first decided to make the switch from aluminum, I honestly didn't realize what a mission it would be. Transitioning was no walk in the park — I had to do an armpit detox, and even with that, I still smelled like sh*t for a number of weeks.
A few months ago, I thought I had found a natural product that actually worked, but when I wore it on a trip to Austin, TX, when temperatures were in the high 90s, I quickly realized that it was for breezy temperatures only, and so it was back to the drawing board. With a number of festivals coming up, I knew I needed to find something that worked — and STAT. Luckily for me, I finally did. Introducing the Nez Workout Sesh Deodorant ($20 for a pack of three).
When I tell you I rigorously tested this deodorant, I mean it. I wore it to Coachella, where it performed most admirably, and I also wore it to Electric Daisy Carnival (EDC) Las Vegas, where I sweat my ass off while dancing to Kaskade, and then had literal strangers smell my armpits just to make sure it really worked.
Keep reading to learn more about the Nez Workout Sesh Deodorant, and about how it held up during "smell tests" with strangers at EDC Las Vegas.
About the Nez Workout Sesh Deodorant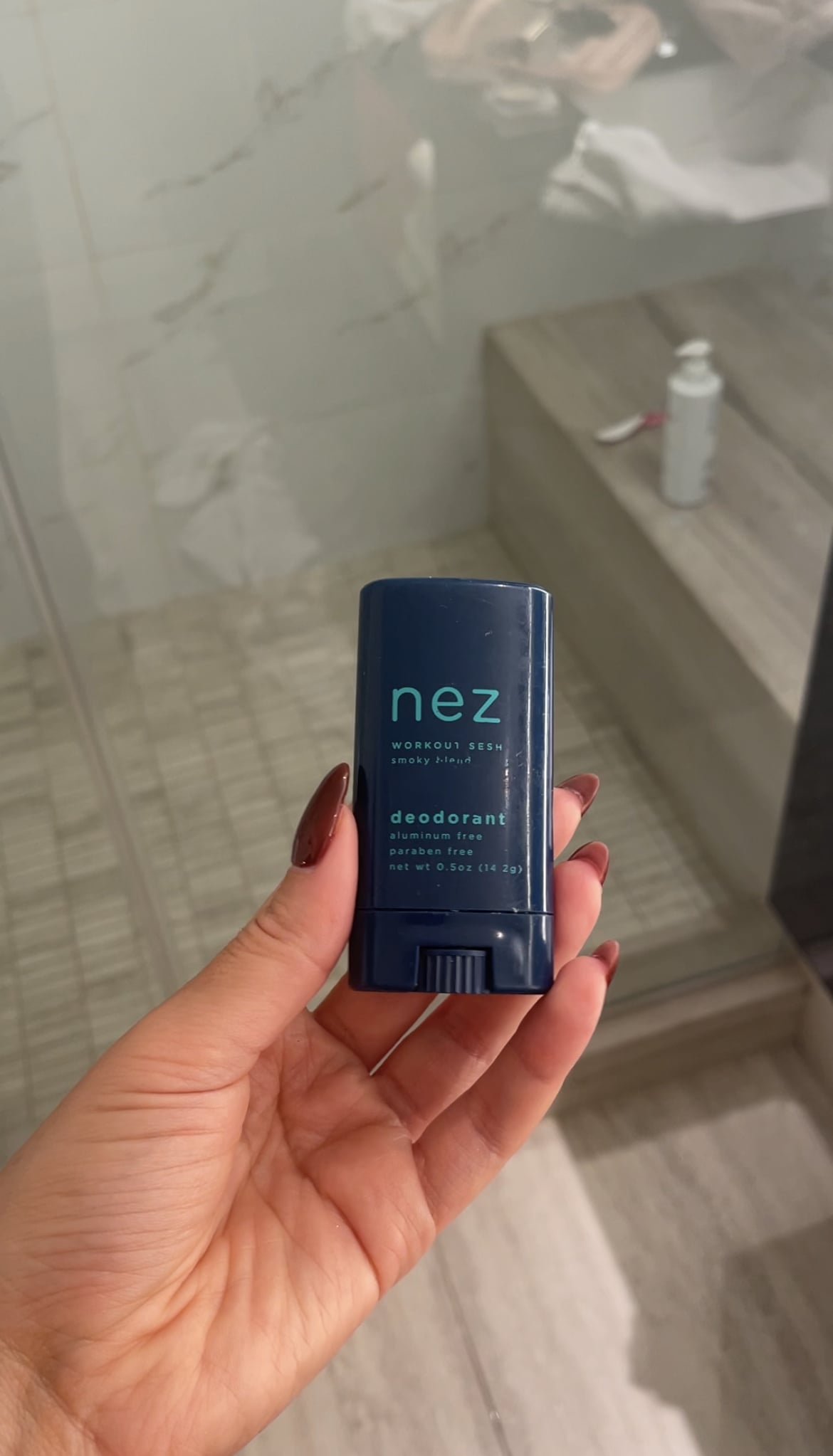 The Nez Workout Sesh Deodorant comes in two different scents: Smoky Blend and Bright blend. Both contain fragrance.
The Smoky Blend is a crisp scent with sage and creamy musk, while the Bright Blend is a cucumber scent that smells like leafy greens.
Both formulas include zinc and bamboo to absorb sweat.
All Nez deodorants are vegan and formulated without aluminum, parabens, phthalates, talc, gluten, and baking soda.
What I Like About the Nez Workout Sesh Deodorant
As mentioned, I previously wore this deodorant to Coachella, so I had a feeling it would keep me smelling good, but for the most part, I was at the festival at night after temperatures had dropped, and only for a few hours. EDC was a totally different ball game. I would be at the festival at night, but the temperatures would still be in the 90s, and I'd be there at times for up to 12 hours.
By the end of each night when it was time to leave, when I sniffed my armpits, they smelled pretty good. However, the true test came when I asked what strangers thought. Some people were a little hesitant when I asked them to smell my underarms, and others literally touched their noses to my armpit (I told you, it smells good). While some people said I smelled "delicious," there was one person who said I smelled like "armpit" (although, to be honest, smelling like armpit is better than smelling like sh*t, so I'll take it). All in all: Nez deodorants work, and they work well.
Another thing I love about the Nez deodorant is the size. They're tiny, but don't worry, you still get a lot of bang for your buck. You can purchase them in packs of three for $20, and trust me when I tell you having a mini deodorant really comes in handy.
It's small enough to fit in my purse when I'm going out for the night, to throw in a backpack during a festival, and to keep in my car for emergency situations. I love that they're easy to bring on the go and for travel, whether it's down the street to my hook-up's house or across the country. (And, honestly, if I wanted to hide one at my situationship's house in his medicine cabinet, he'd probably never even notice it was there.)
The scents are also amazing, and of course, after my meticulous testing, we know they actually work.
How to Use the Nez Workout Sesh Deodorant
Using Nez Workout Sesh is pretty straightforward and just like any other deodorant. Swipe it on your armpits, and you're ready to go. I like to apply it liberally (think up and down my armpit five times), and if I feel myself starting to get a little "fresh" throughout the night, I reapply.
What to Consider Before Trying the Nez Workout Sesh Deodorant
If you're someone who cares about the environment, one thing to know about Nez is that they offer a free recycling program. The brand will send a free return shipping label to you so you can send your empty deodorants back to them, and they'll give you $5 off your next purchase.
Also, if you're new to natural deodorants, you should know that they don't stop you from sweating (and this deodorant won't either). You'll need an antiperspirant for that. Still, it will keep you smelling nice all festival — or day and night — long.
Rating:

Image Source: POPSUGAR Photography / Renee Rodriguez