Hair Color Commitment-Phobes Will Obsess Over the Rose Gold Ombré Trend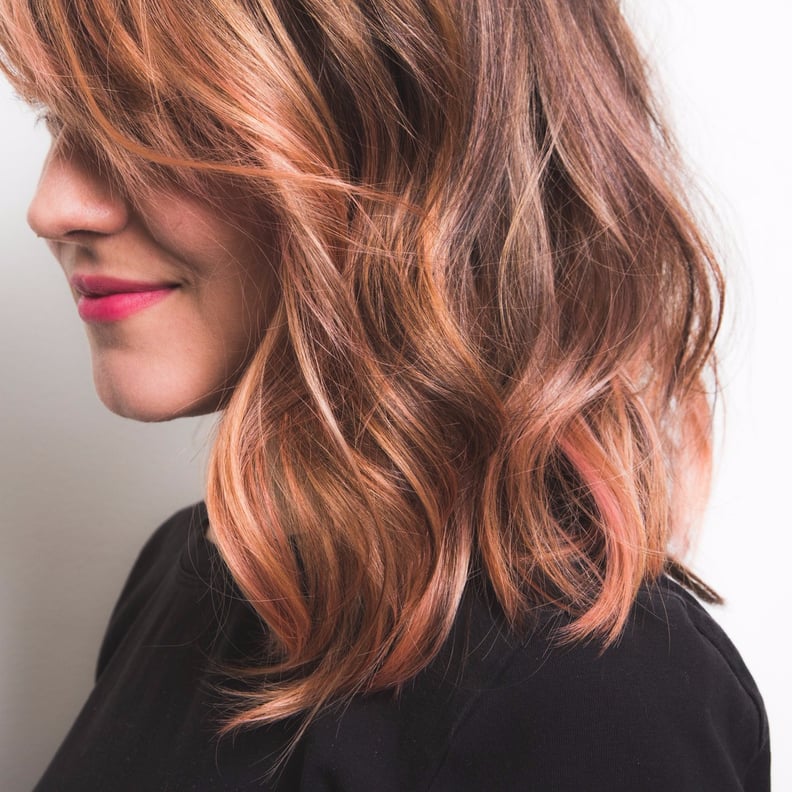 If you're extremely lazy when it comes to hair color maintenance, there's a good chance you've skipped out on the rainbow hair trend so far. But thanks to new trends in dye like rainbow balayage and now rose gold ombré, you can rock a colorful coif and only need to visit the salon once or twice a year!
According to colorist Lauren E. Hack, cofounder of Lauren+Vanessa salon in New York City, balayage (a hair painting technique frequently used with ombré hair color) is utilized very carefully so that there are no lines of demarcation between the client's natural color and their new hue. Because there's no harsh division between the two shades, you can be lax about touch-up appointments (which saves you time and money!).
Rose gold ombré uses the popular pinky-bronze shade tint in a more subtle way than the trend's predecessors. You can add the barest cast to the tips of your strands for a very office-friendly take on the look, or gradate the color halfway up the shaft for a more head-turning style. No matter how you opt to wear it — or your natural hair color — rose gold ombré will look stunning. Read on for proof!