Concrete Proof That Rose Gold Is Still the Perfect Rainbow Hair Hue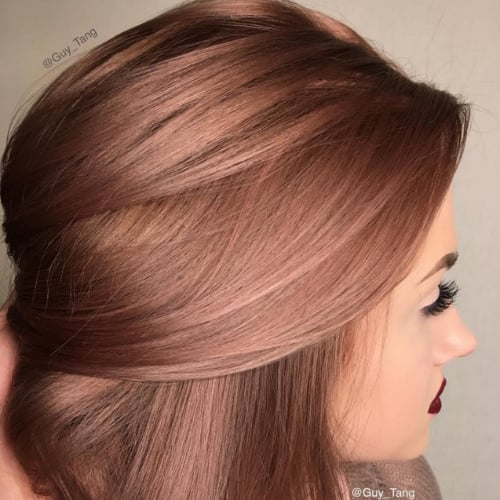 If you've yet to dye your hair a rainbow color, we have to ask: what are you waiting for? There are so many dreamy options to choose from, from shades inspired by denim jeans to the aurora borealis. But perhaps our hands-down favorite hair color is rose gold.
The color is surprisingly subtle, soft, versatile — after all, metallics are a form of neutral. Plus, it looks stunning on a wide range of hair textures and skin tones. We've rounded up some seriously breathtaking rose gold hair color inspiration ahead, so keep reading to check them out.