The $7 Face Serum That Saved My Dried-Out Winter Skin
I suffer from acne-prone skin that gets both super oily and dry, so as a result, I try to keep my skincare routine as simple as possible. As the weather changes, though, I often have to switch up my products because my needs change. This Winter, I started using this The Ordinary Hyaluronic Acid 2% + B5 Serum ($7), and it has totally transformed my once flaky, dried-up face.
Over the Summer, friends started raving about this "cool, new, affordable" brand and I wanted to learn more. The Ordinary promotes creating clinical formulas that are free of harmful ingredients such as parabens, sulphates, and mineral oils at an accessible price point. This was right up my alley. I quickly decided on this serum because it contains hyaluronic acid, a chemical known for its hydrating properties, which has always worked well on my problematic skin.
Every editorial product is independently selected by our editors. If you buy something through our links, we may earn commission.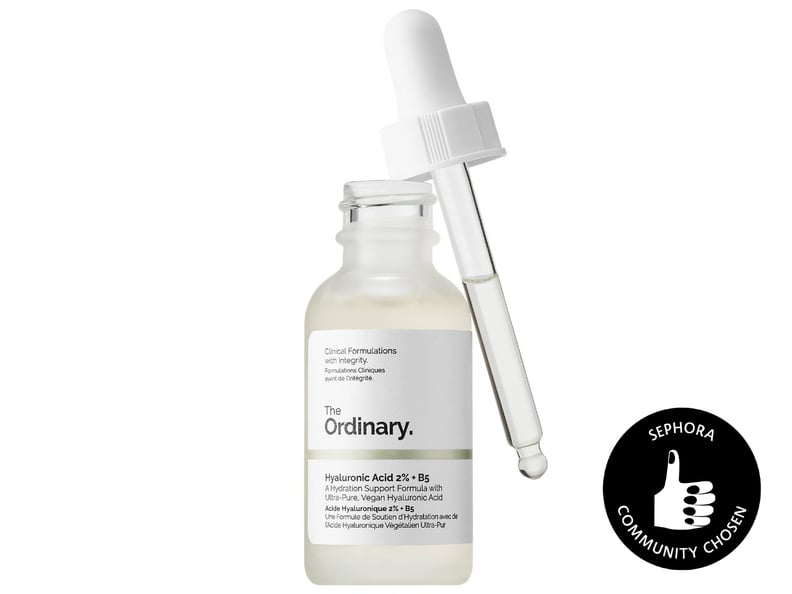 I had never used a serum before; I was always a simple cleanser, toner, and moisturizer kind of girl. Admittedly, I was a little nervous it might break me out. After cleansing and toning, I tapped a few drops onto to my face with my fingertips and was impressed that the lightweight formula melted right into my skin. A few minutes later went on my usual moisturizer a few and the next morning, I could see my face looked brighter and revived.
I now use the product every morning and night, especially on my problem areas. My forehead and chin get especially dry in the Winter. Since adding this to my routine, not only have I experienced fewer pimples, but I saw an overall improvement in my skin. My makeup even feels fresher and like it lasts longer.
At this price, it was easy to make the jump and fall in love with this affordable line of clean products.
★★★★★