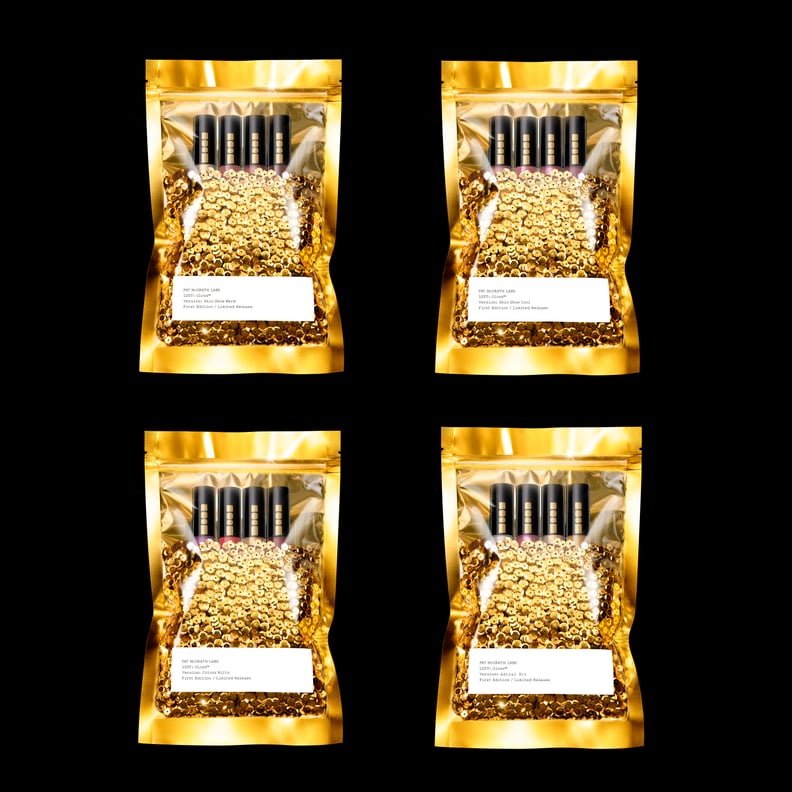 Pat McGrath
Pat McGrath
Commandment of a beauty junkie: when Pat McGrath calls something a trend, it's a trend, dammit. So lip-lovers, take note; glosses are back, baby. This assertion comes contingent to the release of Pat's latest Lust: Gloss ($28).
These single lippies come in 14 shades, from pink pearl and coral duochrome to a blue magenta and golden bronze. Luckily, these babies will be permanent. So while we'd wager the in-demand items will sell out as most Pat products do, at least it's not a limited-edition, speak-now-or-forever-hold-your-peace purchasing situation.
Each gloss comes with an applicator that's concave at the center and tapered on the end, which delivers just enough formula straight to your pout. At a preview event for editors, Pat told POPSUGAR that one way to plump your lips is by dabbing the gloss ever-so-gently directly onto your mouth with your fingers.
If this seems familiar, then you might be a Fashion Week fan, as Pat premiered this product at the Spring 2018 Valentino runway. The nonsticky formula is made with 3D shine and hydrating oil that goes on smoothly and feels more like a balm than gloss.
This all drops on Pat McGrath's website on May 11. If you're a megafan with deep pockets, you can consider picking up the full Everything Kit ($325) or Cool Kit ($95) and Warm Kit ($95), which contain four shades each. The singles only will expand onto Sephora's site and select stores on May 24.