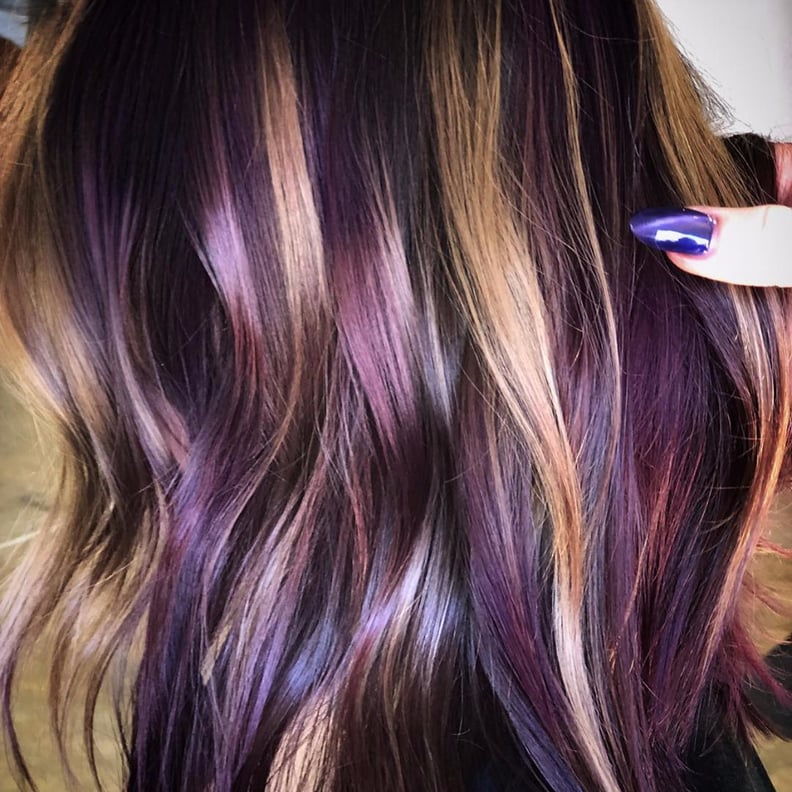 There doesn't need to be a cafeteria food fight for your favorite nostalgic snack to jump out of your lunchbox and onto your hair . . . just ask the folks rocking the new color trend, "peanut butter and jelly hair."
Maryland-based stylist and rainbow hair enthusiast Megan Schipani coined the phrase after a look fashioned with berry-purple hues and caramel balayage highlights, and we're absolutely obsessed. The multidimensional hairstyle is equal parts elevated and nostalgic, allowing the wearer to have fun with pops of color without going full-blown rainbow unicorn.
"It is always a huge help for a stylist to have visuals since we are pretty visual to begin with," the stylist told Allure of her hair color creation. But don't just bring in a photo of your favorite lunch ingredients — we've rounded up several examples of PB&J hair to inspire your next hairstyle.