9 Relaxing and Reviving Products From Philosophy That Your Skin Will Love This Fall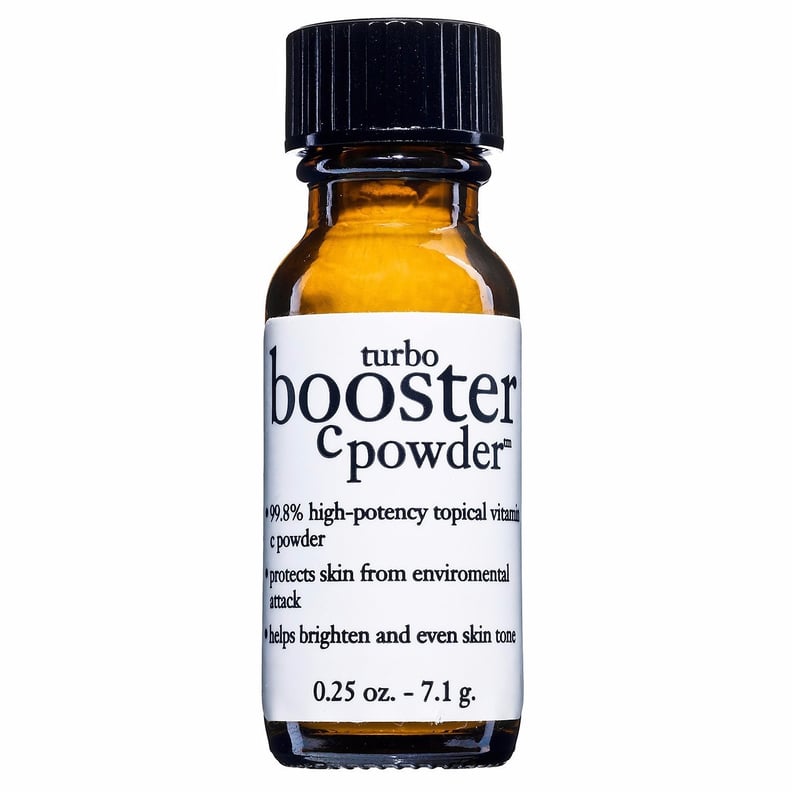 As POPSUGAR editors, we independently select and write about stuff we love and think you'll like too. If you buy a product we have recommended, we may receive affiliate commission, which in turn supports our work.
If you feel like you're in some serious need of a little R&R, don't feel like you need to rush to the nearest spa. Instead, you can pamper yourself at home. So whether you've been feeling stressed about something at work or the weather changes are taking a toll on your skin, spend a little time forgetting about everything and relaxing. Drawing yourself a warm bubble bath or treating your skin to a hydrating mask are two small things that can turn your day around. To get you started, we shopped for soothing and Fall-inspired products from Philosophy. This popular brand has a cult following who loves its strong and seasonal aromas. Check out our favorites.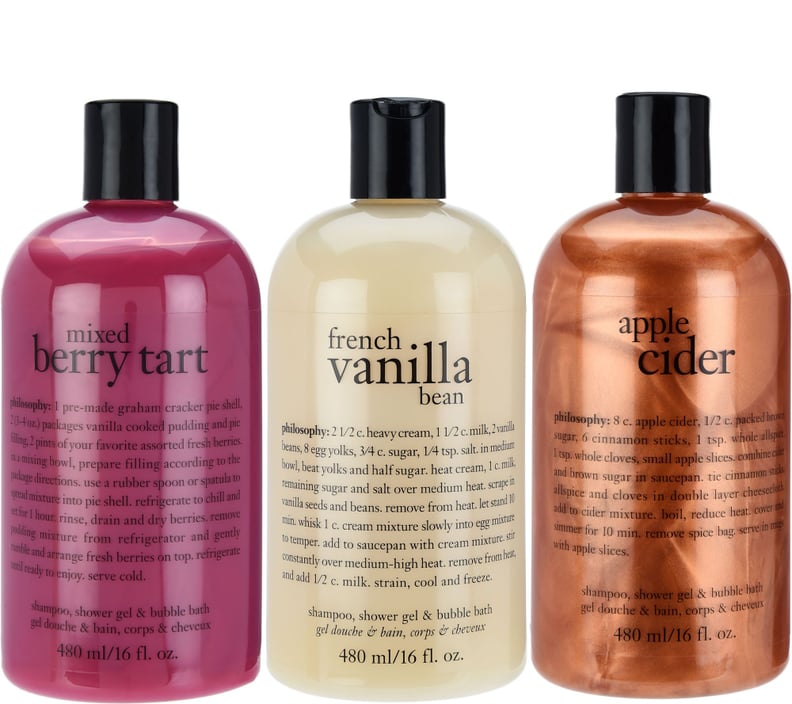 Philosophy Autumn Favorites Shower Gel Trio
Treat yourself to this Shower Gel Trio Set ($42). These seasonal scents are the perfect way to get in the mood for Fall.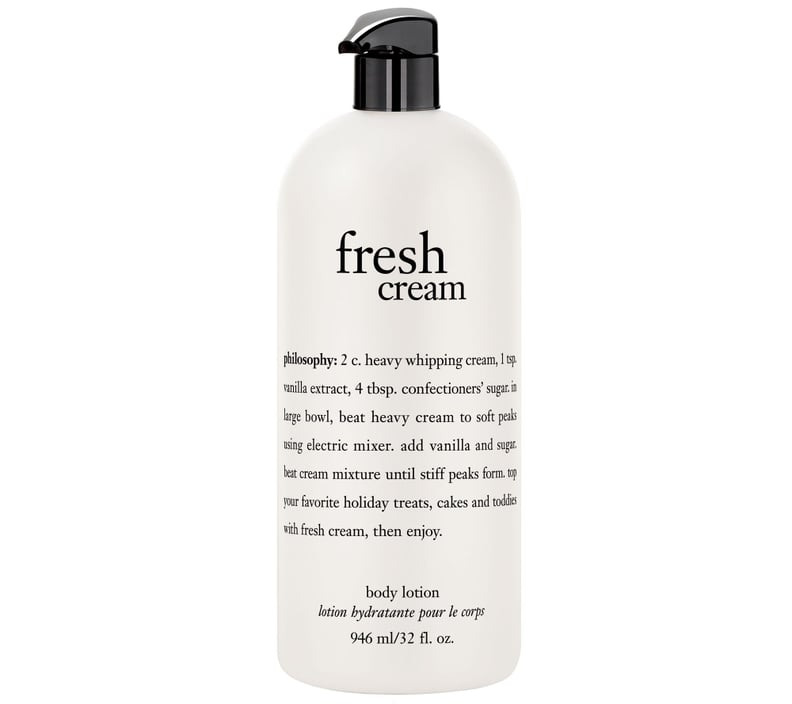 Philosophy Living Grace Firming Body Emulsion
After a relaxing bath, lather your skin in this Firming Body Emulsion ($37). It's enriched with shea butter and natural oils to firm and soothe the skin.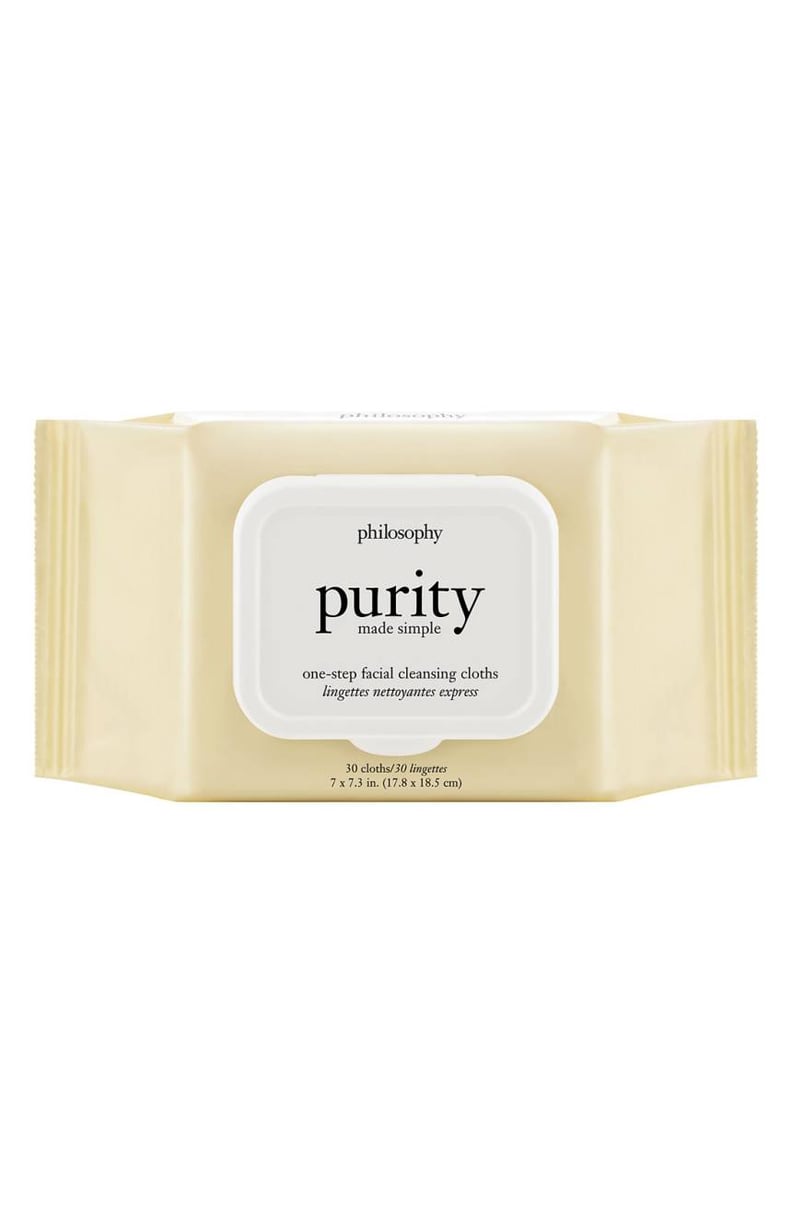 Philosophy Purity Made Simple Cleansing Cloths
Make washing your face easier than ever with these Cleansing Cloths ($15). Made to be used on the go, this one-step routine is like a facial every time you use it.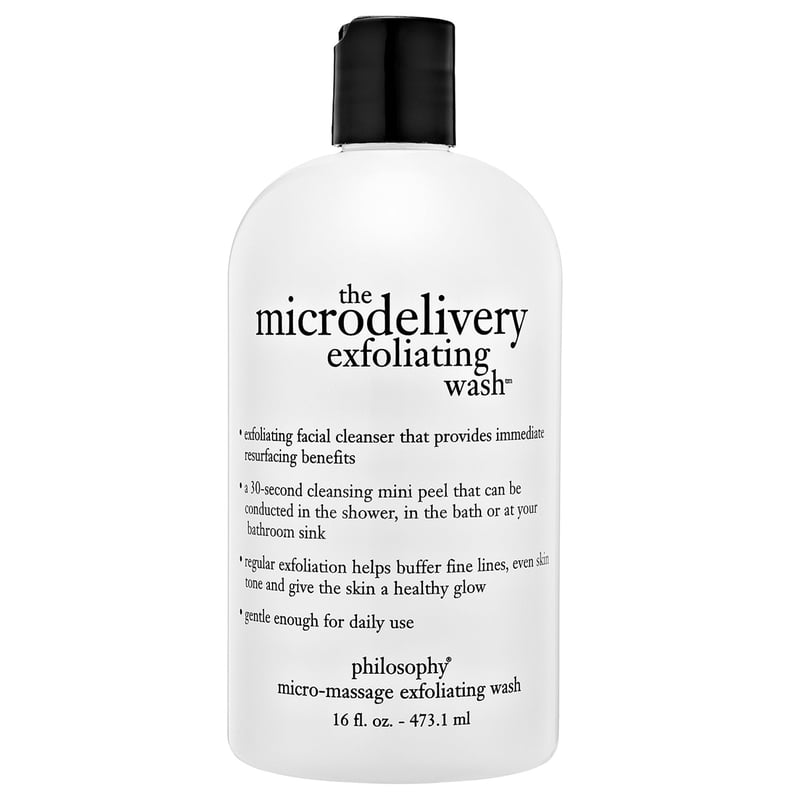 Philosophy Microdelivery Exfoliating Wash
This Exfoliating Wash ($42) works on all skin types. It cleanses the skin while providing resurfacing benefits but is gentle enough to be used daily.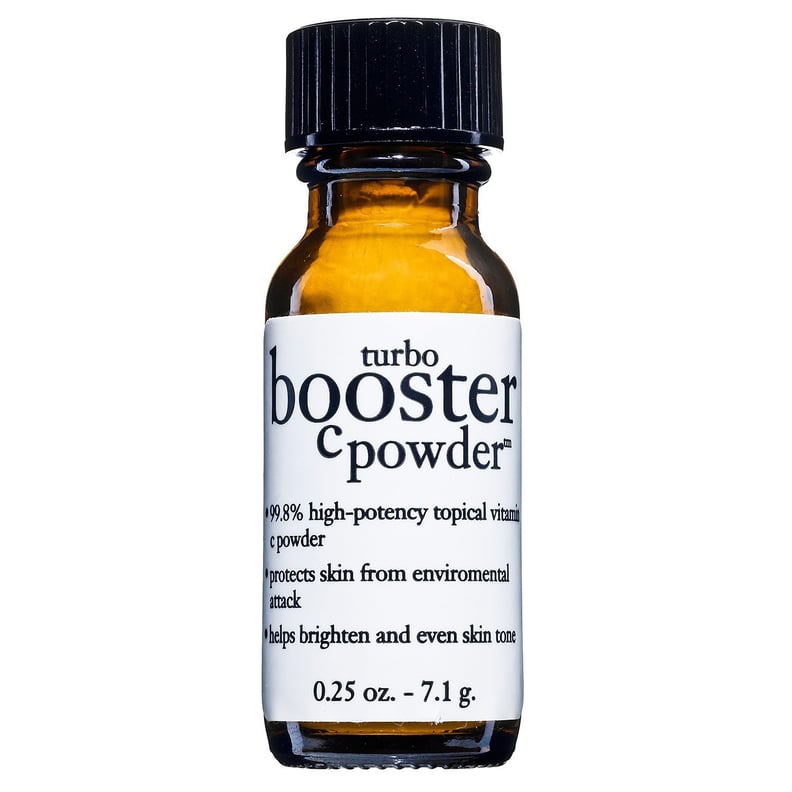 Philosophy Turbo Booster C Powder
This Turbo Booster C Powder ($39) is formulated with a high potency of vitamin C, which promotes an even and radiant complexion.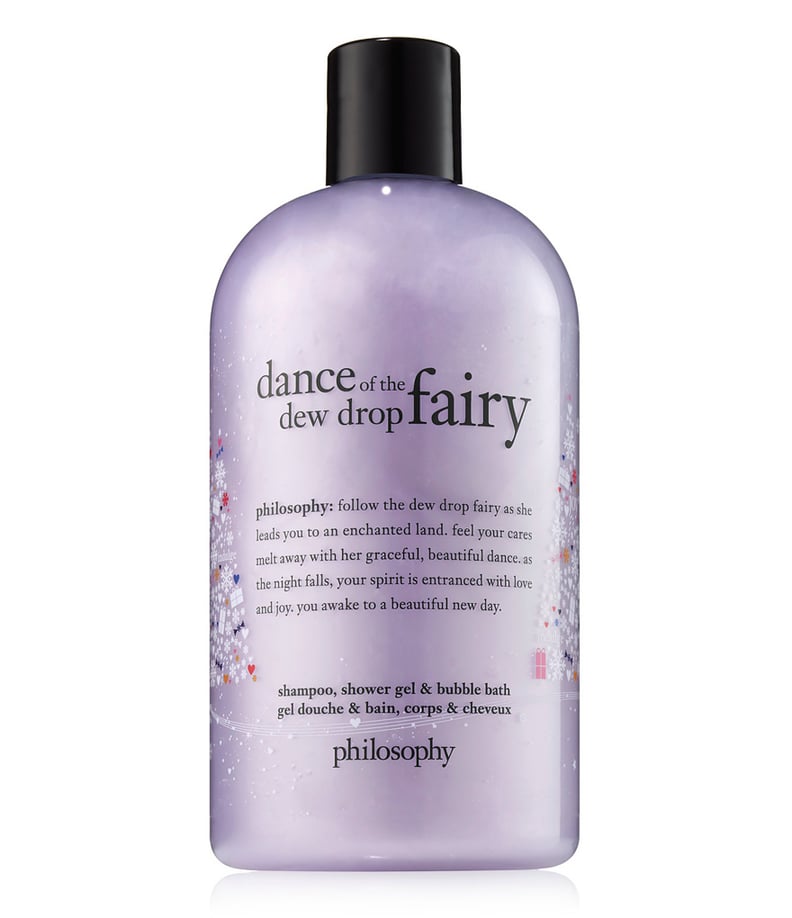 Philosophy Dance of the Dewdrop Fairy Shampoo, Shower Gel & Bubble Bath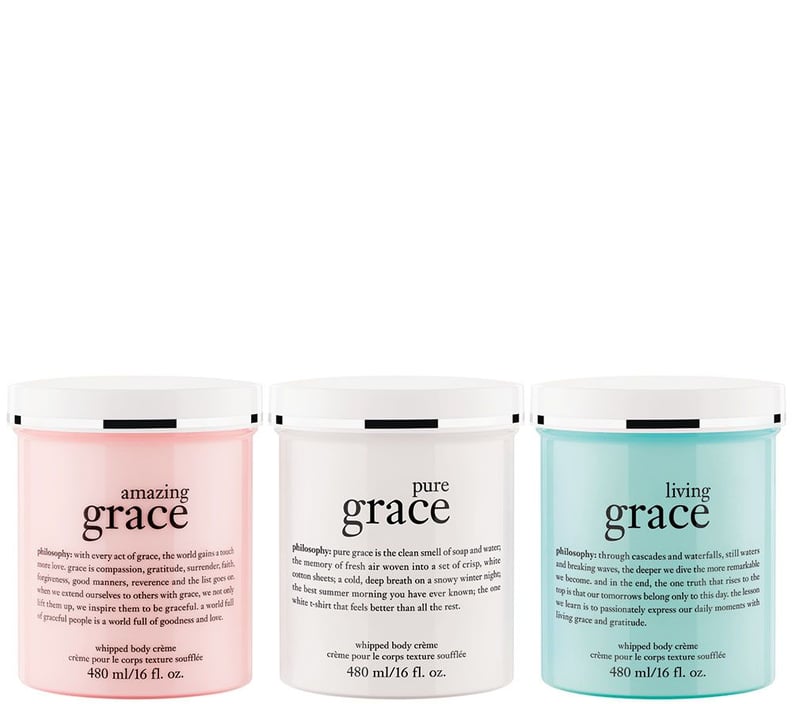 Philosophy Mega Grace Whipped Body Creme Trio
Pick up this Whipped Body Creme Trio Set ($99) as the ultimate pamper gift to yourself. These luxe lotions feel like whipped cream and come in three scents.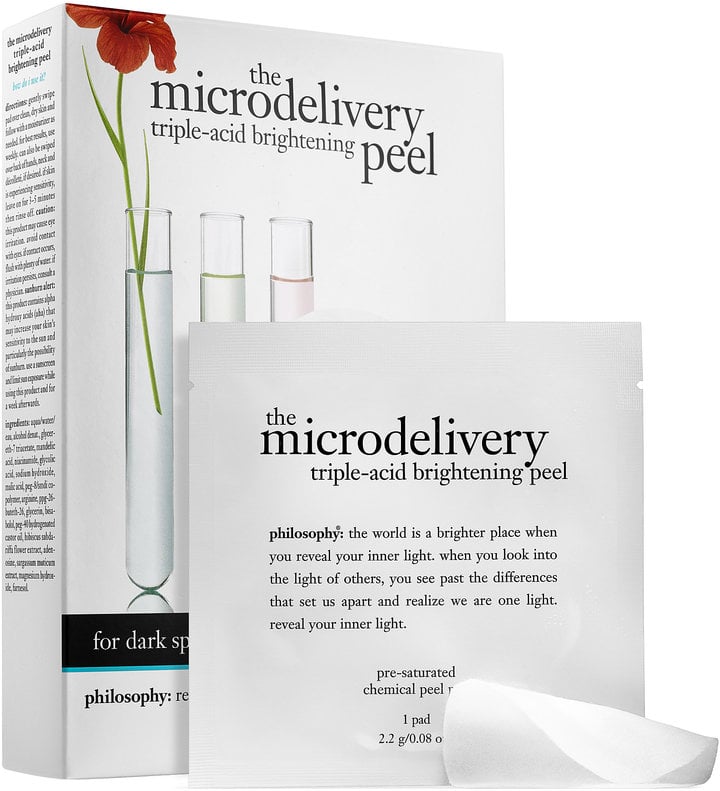 Philosophy The Microdelivery Triple-Acid Brightening Peel
Give yourself a mini facial at home with this Brightening Peel ($70). Its triple-acid formula helps strip away dead skin cells to improve skin tone, and it can reduce the appearance of fine lines.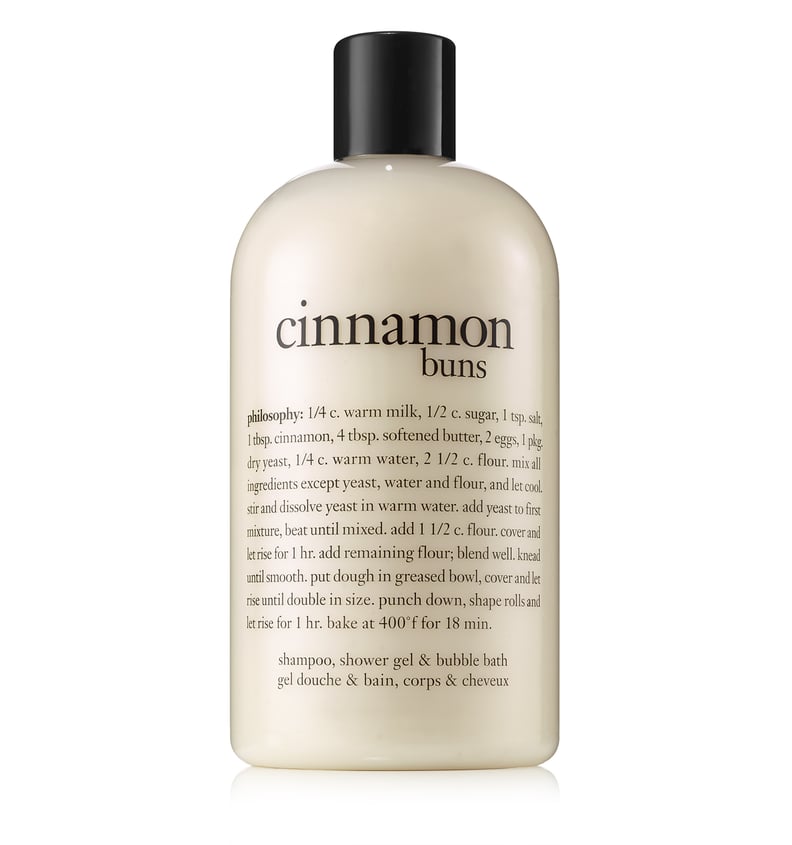 Philosophy Cinnamon Buns Shampoo, Shower Gel & Bubble Bath