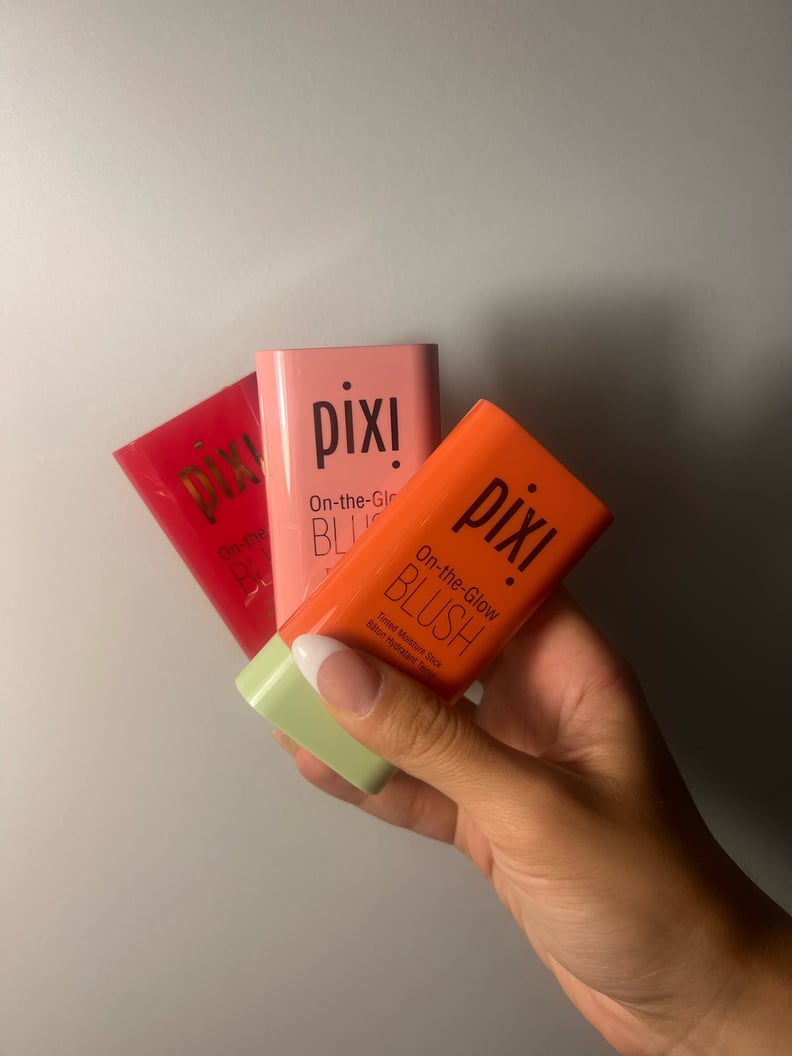 Valeriya Chupinina
Valeriya Chupinina
As POPSUGAR editors, we independently select and write about stuff we love and think you'll like too. If you buy a product we have recommended, we may receive affiliate commission, which in turn supports our work.
Over the past few years, I've grown an affinity for wearing a big pop of color on my cheeks. I've gained a newfound love for blush, especially when it's multiuse. As someone who has transformed into somewhat of a minimalist, I'm constantly on the hunt for new products in both the makeup and skin-care categories that don't take up too much space in my home (and toiletry bag). That's why the minute I saw the Pixi On-the-Flow Blush Stick ($18), I had to try it for myself. The tinted balm has the dreamiest formula, perfect for the cheeks and lips, that's hydrating on the skin and provides a gorgeous flush of color.
As an oily-skin girl, I'm a little wary of any product that's not a powder. My fear is anything with a creamy finish will slide right off my face after a few short hours. That said, surprisingly, what I love most about the On-the-Glow Blush Stick from Pixi is the finish. It has a thick consistency, but it blends into the skin seamlessly to the point where you can't even feel it on.
If you want to know more about the product and my honest review, keep reading.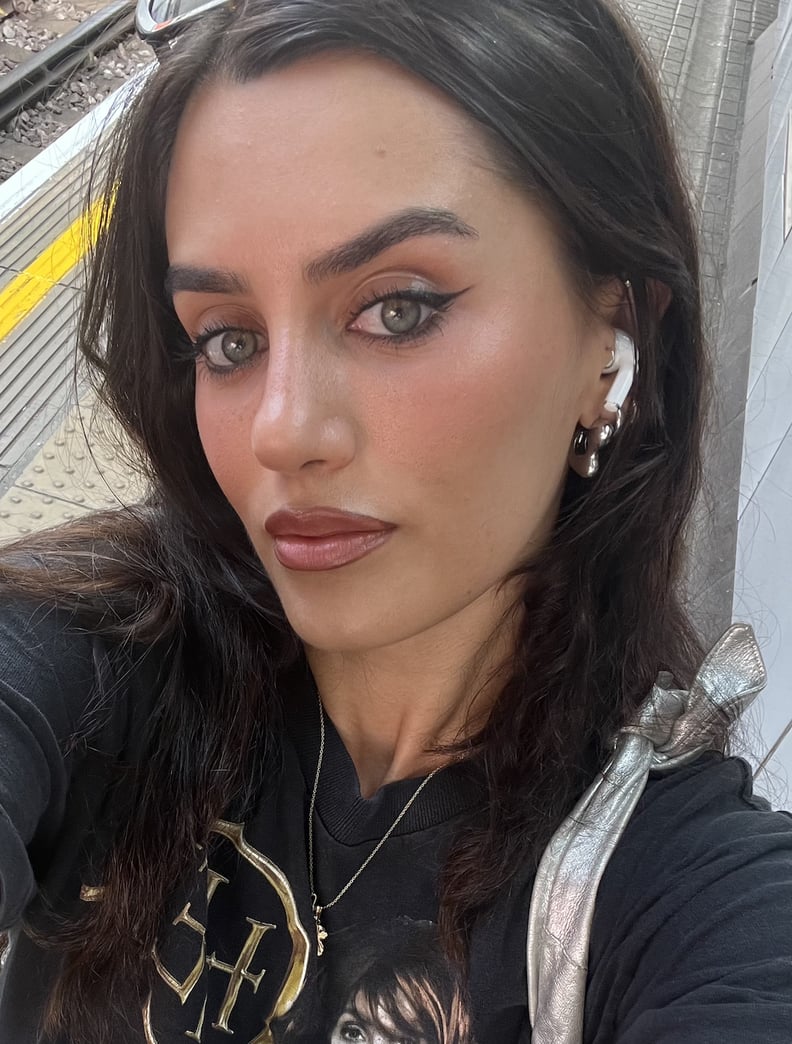 About the On-the-Glow Blush Stick
The blush stick is buildable and easy to apply.
The formula is paraben- and cruelty-free.
It comes in three shades: Fleur (a light pink), Juicy (a pastel orange), and Ruby (a deep magenta).
It provides a hint of color, hydrating the skin without clogging pores.
It's formulated with ginseng, aloe vera, and a mix of fruit extracts.
What I Like About the Pixi On-the-Glow Blush Stick
Ever since I've started simplifying my makeup routine and felt more comfortable in my natural skin, I've gravitated toward products that feel light and fresh. What I really enjoy about the Pixi On-the-Glow Blush Stick is that you can wear it on top of makeup or on bare skin. It's also super buildable, so you can really create a blush-centric look if you add two to three layers or go for a subtle swipe of color if you stick to one application.
If you like to do your makeup quickly and not spend too much time on it, you can give the stick a quick pass over your cheeks and lips for a super-juicy, moisturized look. The texture is like a creamy gel, making it effortless to apply and blend. It glides smoothly onto the skin, providing an even and natural-looking flush of color.
Overall, it's an incredible makeup product that is extremely versatile and easy for beginners to use. It's long lasting, and it offers a healthy flush of color that enhances your natural beauty. Whether you prefer your makeup on the minimal side or like a full-glam moment, this blush (and lip) stick definitely deserves a spot in your makeup collection. It also has an affordable price.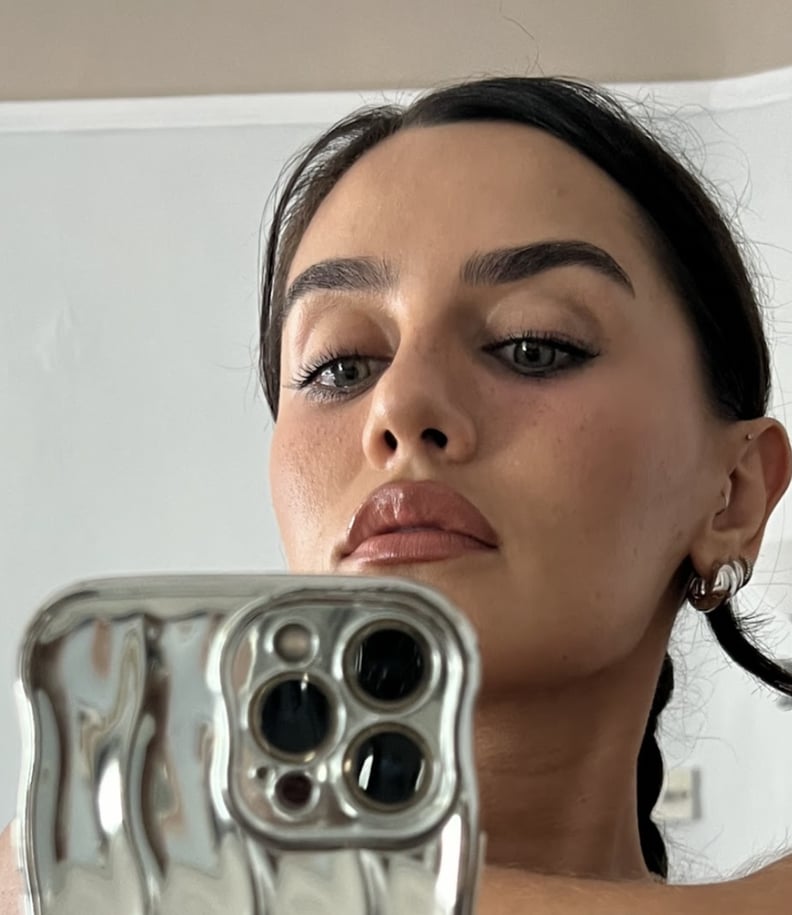 How to Use the Pixi On-the-Glow Blush Stick
The texture of this blush stick is incredibly buildable, so depending on the look you'd like to achieve, there are different ways to apply it. The brand recommends you twist the product up from its base, sweep it onto your desired areas, and tap it in with clean fingers. If you'd like an easy two-minute look, you can swipe it onto the apples of your cheeks and lips using the applicator, then blend it out with a tapered blush brush or your fingertips. The result is a uniform, glowy finish.
Something else I like to do is sweep a little bit on the top of my nose and on my eyelids, as I find it gives that sun-kissed look without the skin damage.
You can also mix and match some of the colors. For example, you can wear Fleur on your cheeks and Ruby on your lips to switch things up. I'm also a big fan of putting faux freckles on top of my cheeks and nose to get a strawberry-girl makeup look.
What to Consider Before Trying the Pixi On-the-Glow Blush Stick
While I love the color payoff of the product, I wish Pixi had more shade options than just the three current offerings. This would allow for even more play and complement a wider range of skin tones. It's also worth noting that the finish of the product is very dewy and creamy, engineered for more of a wet look. If you're looking for a matte blush, this won't produce that result.
Where Is the Pixi On-the-Glow Blush Stick Available?
The Pixi On-the-Glow Blush Stick is available at Target, CVS, Walgreens, Ulta, and the brand's website.
Rating: ★★★★★