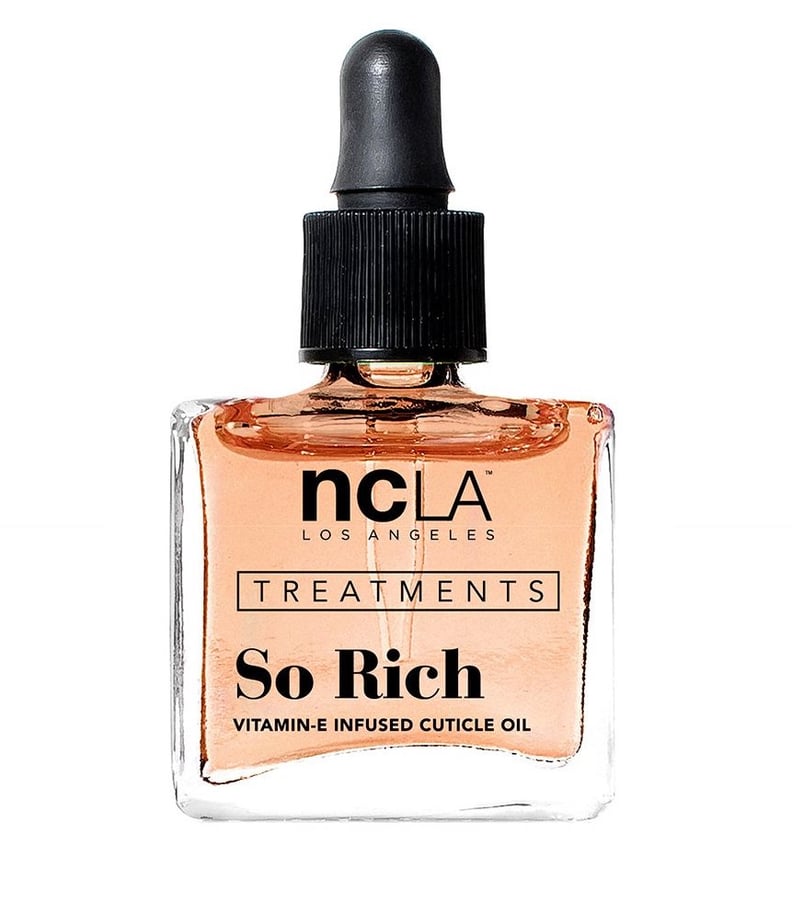 Every since this little bottle of orange-tinted happiness landed on my desk, I've been sniffing my nails. I know that sounds weird, but this magical formula I speak of — which is NCLA's Vitamin-E Enriched Cuticle Oil in a new pumpkin spice scent ($18) — is as addictive as my favorite Fall Starbucks drink.
I've been a fan of NCLA's other fragrances (peach vanilla, rose petals, and dark almond) and its nourishing, nongreasy formula. The latest iteration may be my favorite yet — so much so that I might have to mix a few drops into an unscented body lotion, ensuring I can wear more of the sweet yet spicy fragrance. Sounds obsessive, but as a pumpkin-spice fangirl, I can't help myself.
This innovative pumpkin beauty product follows a bevy of others, from a PSL-inspired deodorant to a squash-hued highlighter. And if you really want to go there, you can always dye your hair burnt orange.