Quinta Brunson on Skin Care and Drugstore Beauty Products
Quinta Brunson Loves Drugstore Shopping Just Like the Rest of Us
As POPSUGAR editors, we independently select and write about stuff we love and think you'll like too. If you buy a product we have recommended, we may receive affiliate commission, which in turn supports our work.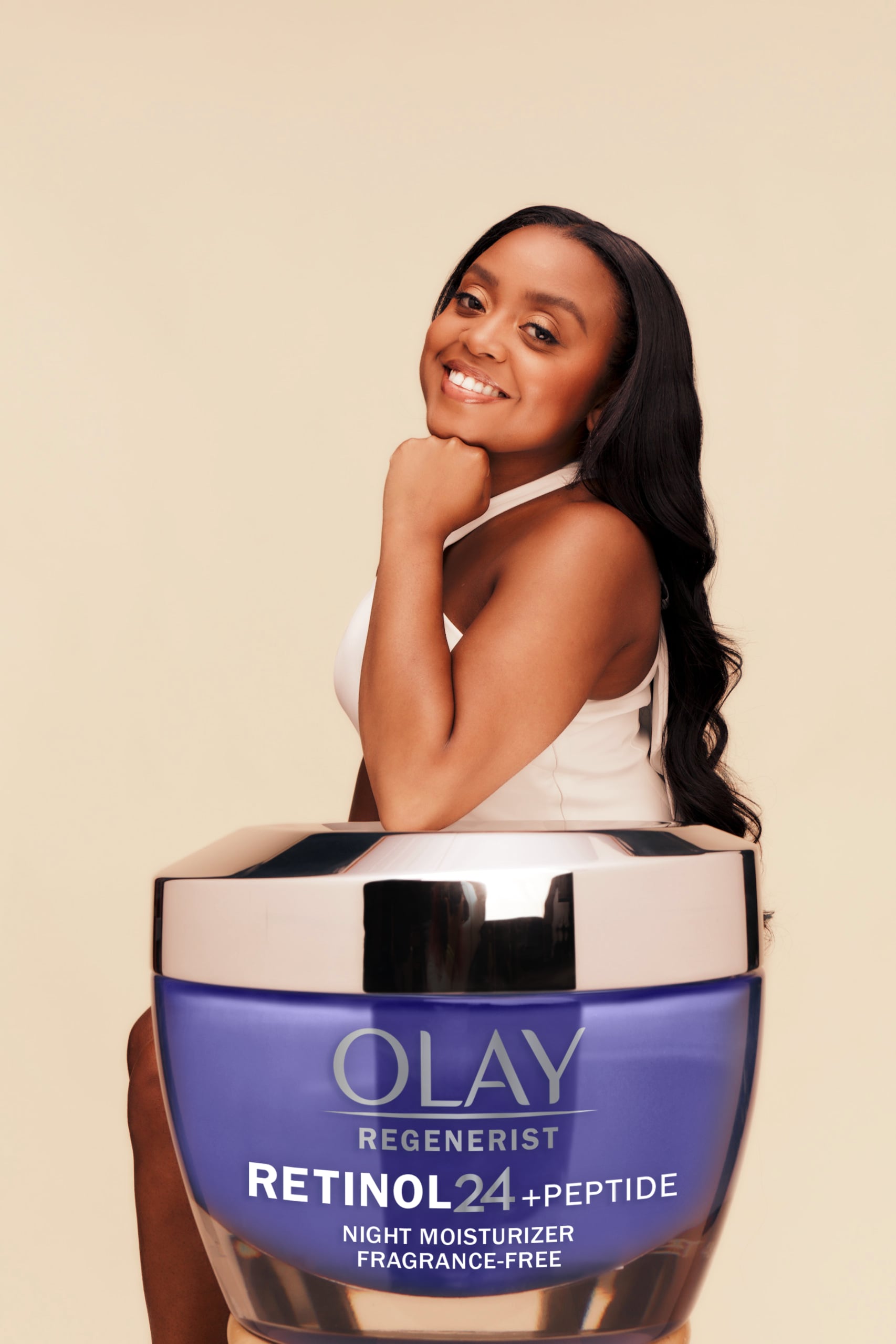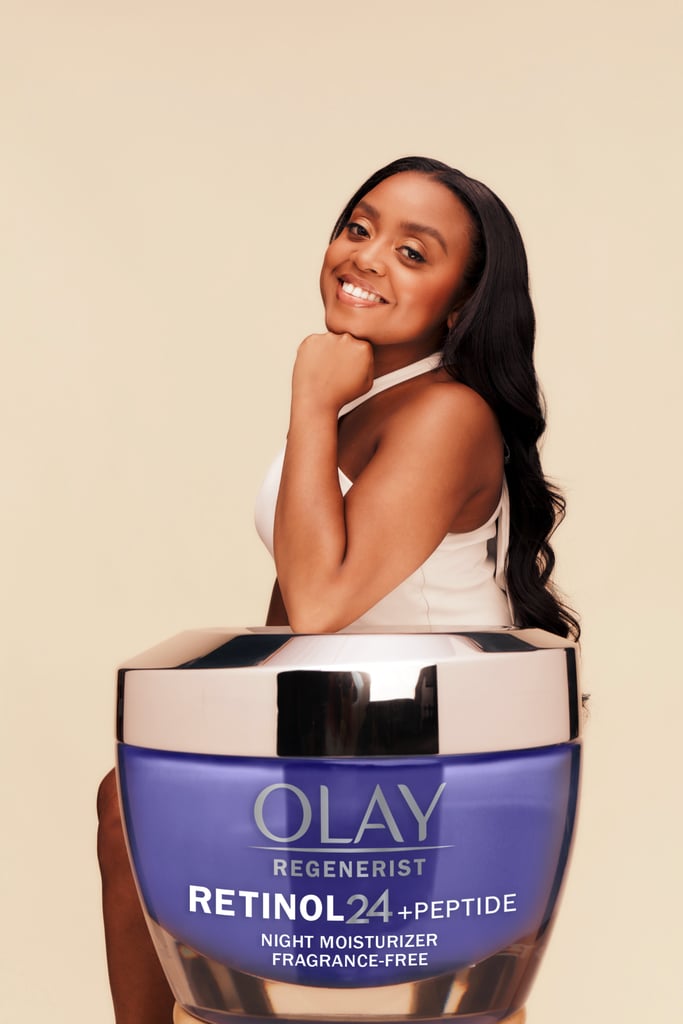 In addition to producing the Emmy-nominated sitcom "Abbott Elementary" and writing the bestselling book "She Memes Well," actor Quinta Brunson can now add "beauty ambassador" to her long list of accomplishments. The star recently announced her partnership with skin-care brand Olay, and for her, the collaboration just makes sense. "Olay is such an iconic brand that has been in my bathroom since I was a little girl," Brunson tells POPSUGAR. "My mom used it, and I remember it always being a staple, something that she always made sure she had in the bathroom, no matter what other product she was trying."
Brunson joins celebrities like Busy Phillips and Carrie Underwood with her new role, and she brings with her an air of authenticity that is often at the core of everything she does. Prime example? How she portrays the character Janine Teagues on her hit TV show, "Abbott Elementary."
"Janine is often subtly trying [new beauty experiments]," Brunson says. "She's not as comfortable changing her hair as Ava for example, but she'll pin a piece back today and think she really did something major. I feel that way myself. I'm not a girl who wears a ton of makeup, so when I do one small little thing, people are shocked. But that's why it's important for me to [work with] a brand like Olay so that my skin can look good regardless."
Quinta's love for skin care also stems from an experience that feels universal at this point: falling for the social media hype of buying every new beauty product that launches. "I got swept up in that big boom of trying stuff," Brunson says. "In the end, I was so overwhelmed and wound up throwing a lot of it away." This experience, Brunson says, made her go back to her roots — perusing the drugstore for products that undoubtedly work, without the high price tag.
Though there are a few beauty treatments that Brunson has been slowly incorporating into her routine (some of which include lymphatic drainage massages and LED light therapy wands, she says), this partnership still holds a special place in her heart because it introduced her to what she calls a night routine "simplifier." "My favorite Olay products right now would be the entire Retinol24 + Peptide Night Collection," Brunson says. "I like to have a more laid-back routine, but my issue with building one was that I was having a lot of trial and error. Products would react negatively with each other and end up irritating my skin." This line, which features Olay's Retinol24 formula, "works well together and actually works for me and my skin," she says.
The partnership's inaugural collection features the Retinol24 Max Night Eye Cream ($35), the Retinol24 Max Night Face Moisturizer ($35), and the Retinol24 Max Night Serum (35) which are all available to shop right now on Olay.com.