As POPSUGAR editors, we independently select and write about stuff we love and think you'll like too. If you buy a product we have recommended, we may receive affiliate commission, which in turn supports our work.
So you're on your natural hair growth journey, but somewhere along the line you began to feel like your growth was becoming stagnant. Join the club. Frustrating as it is, it's normal (and common) for people to spend years growing out their hair and still end up not achieving their desired lengths. It's easy to chalk this up to your hair just not being able to grow past a certain length, but sometimes it's not that your hair isn't growing, but that you're just not able to retain said growth because of a few other factors at play. To get a little more insight on this, we spoke to natural hair growth guru and owner of Her Growing Hands, Whitney Eaddy, about which hair-care habits are preventing you from retaining length.
01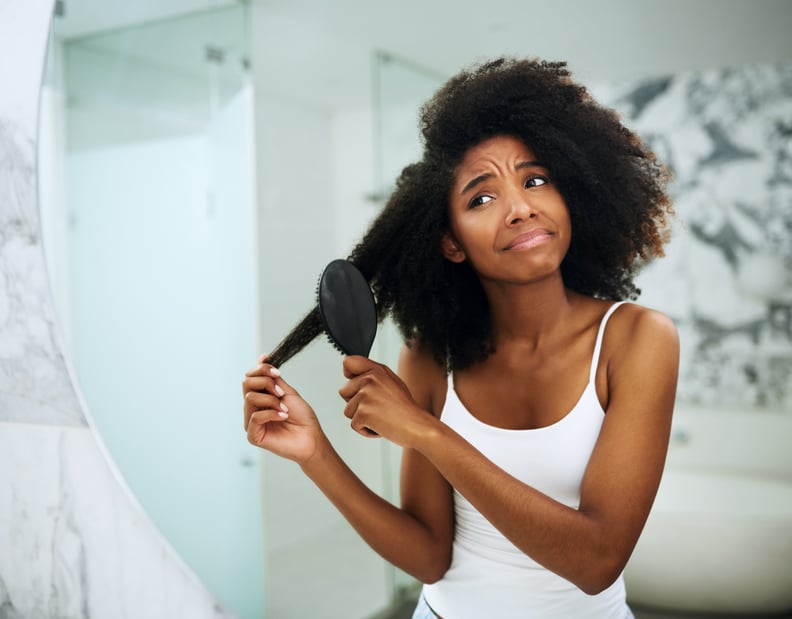 You're Overmanipulating
How often do you comb, brush, color, heat style, or manipulate your hair in general? Depending on your answer to that, it may offer you an explanation as to why you're struggling to make progress on your growth journey. But it's not just touching and chemical processing that stunts the growth of your hair; sometimes styles that are too tight or stressful can be the culprit as well.
"It's best to avoid styles that require a lot of manipulation on your hair and scalp," Eaddy said. "Most people don't understand that their hair is always growing; they just have trouble retaining it because they are over styling their hair, over-processing their hair, or wearing styles that cause stress on their hair and scalp."
02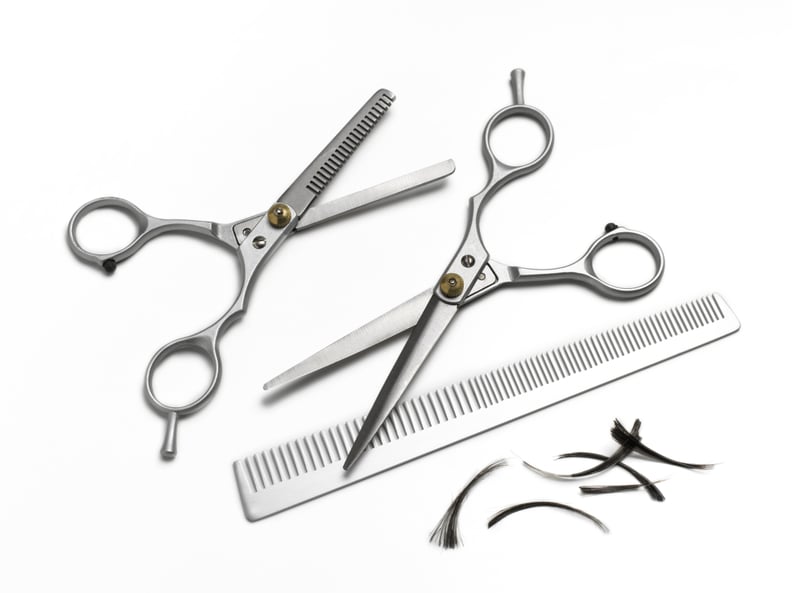 You're Not Getting Trims
This may sound a bit counterproductive, but regularly getting trims is a major key to hair growth. According to Eaddy, it's important to make sure you're trimming your ends often to ensure that any split ends don't worsen and do more damage to the hair strands.
"If the hair is not trimmed frequently or properly, split ends will continue to split up the hair shaft and ultimately cause devastating breakage, making it impossible to retain length," she said. "I recommend trims for all of our Her Growing Hands clients every three to four months. For ultimate length retention, I always recommend trimming the hair in its natural layers using a blunt technique so that all of the dead ends can be removed evenly."
03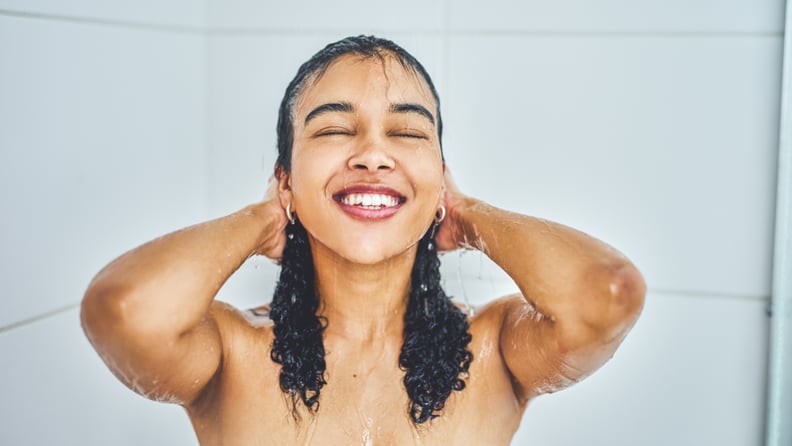 You're Not Keeping It Moisturized
Your hair is like a plant — along with needing space to breathe in order to thrive, it also needs moisture, and lots of it. But as Eaddy notes, lots of people get stuck on this because they don't know the difference between hydrating the hair and moisturizing it.
"Hydrating the hair properly is the process of using lightweight humectants, natural proteins, amino acids, and critical vitamins that penetrate the hair fiber, infusing and improving the absorption of water and nutrients so that the hair can hold and ultimately retain moisture," she said. "Moisturizing the hair involves the process of using moisturizing creams and oils to coat the outer surface of the hair to seal the hair shaft."
Sometimes the amount of moisture your hair needs is dependent on its porosity level. But if you're looking for products to moisturize your curls, we recommend products like Juices N' Berries Quench Cream ($14), Aunt Jackie's Coconut Butter Creme Intensive Moisture Sealant ($8), and The Mane Choice Heavenly Halo Herbal Hair Tonic & Soy Milk Deep Hydration Conditioner ($16).