5 Curl Products That Are Sure to Make Your Next Wash Day a Breeze — Straight From Sally Beauty
Every editorial product is independently selected by our editors. If you buy something through our links, we may earn commission.
Whether you just completed the big chop or are transitioning to a chemical- and heat-free routine, you know that the natural hair journey is one that lasts a lifetime. As your needs evolve, so do the products in your routine, which means a lot of trial and error. But before you introduce new formulas into your lineup, you need to identify your most pressing concerns first and then proceed accordingly.
Everyone's curl concerns are different, which means your hair deserves a routine that feels like it uniquely caters to you. In other words, a trip to Sally Beauty is most likely in your future. The natural hair community didn't always have a seat at the table, and building a routine that specifically addressed their needs often felt like an uphill battle, but Sally Beauty is making the process of nurturing natural and curly hair a whole lot easier by spotlighting products that prioritize everyone's needs — no matter how unique.
While you could spend hours browsing the hundreds of products Sally Beauty has to offer natural hair, we thought we'd shave some time off your shopping trip by pointing out the newest products you'll definitely want to try ASAP. The Coily Miracle Collection from It's A 10, which exclusively launched at Sally Beauty, caters to all curl types. But, it uses hydrating and defining formulations that target the needs of 4C hair specifically.
Not sure which formula will work best for you? We tapped our editors to help. Ahead, they've shared their biggest curl concerns, so you can find the It's A 10 Coily Miracle product that could be right for you, too. Check out all of the need-to-know details ahead.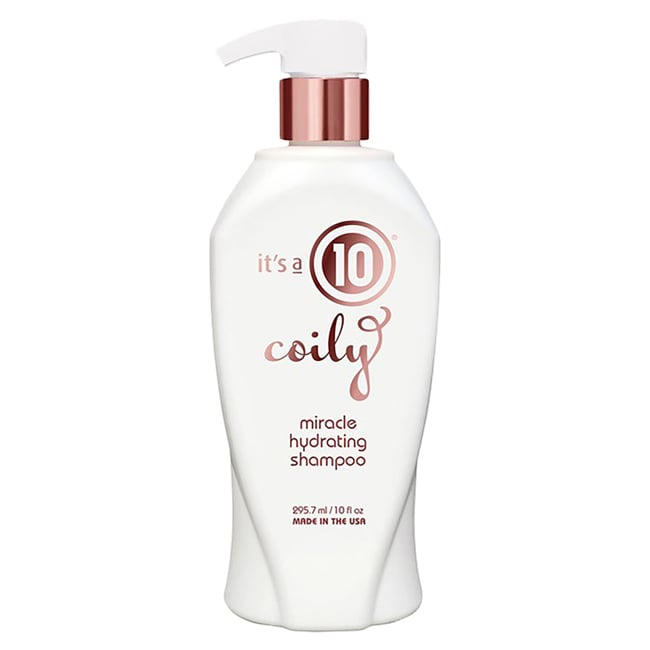 The Concern: Dryness
Unless you're a pre-poo devotee (or simply don't have time lately), your wash-day routine usually starts in the shower — and with your shampoo. If you want to set a moisturizing foundation for the rest of your routine and style, you might want to start with a shampoo like the It's A 10 Coily Miracle Hydrating Shampoo ($29), which removes buildup without stripping the scalp. While everyone's curl concerns can vary, we'd wager that almost every curl type has struggled with dryness.
Associate beauty editor Sophie Dweck considers this her biggest concern right now — even when she gives her 3B curls a break from hot tools. Because Sophie often blows out her hair, she also struggles with some damage and dullness, but this moisturizing shampoo can address these concerns directly by restoring shine and bounce while reducing breakage.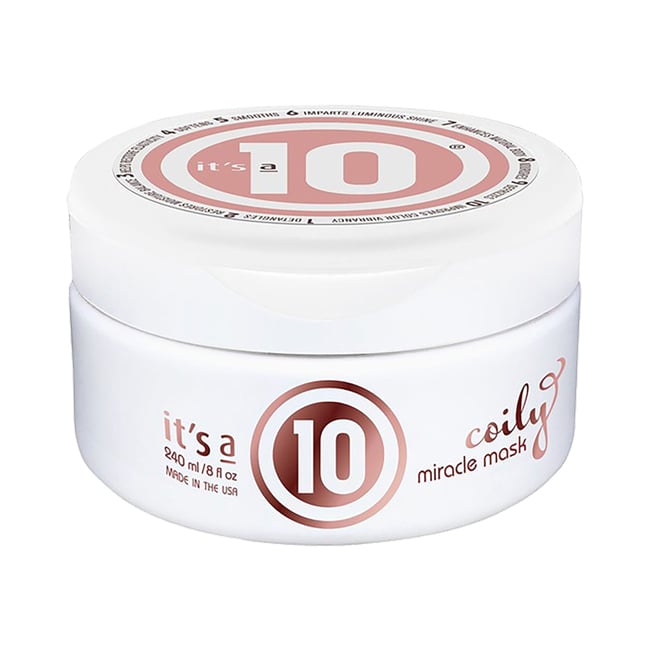 The Concern: Loss of Elasticity
"My hair is super-duper dry and constantly craves moisture; that's why I use masks after almost every shampoo or co-wash," said Deena Campbell, beauty content director. "Masks that help restore elasticity and tame my thick 4C curls are my favorite." The It's A 10 Coily Miracle Mask ($42) is all about nourishing with hydration that doesn't suffocate curls. Thanks to how easily it distributes and its lightweight consistency, this mask also helps with detangling — an in-shower dream come true.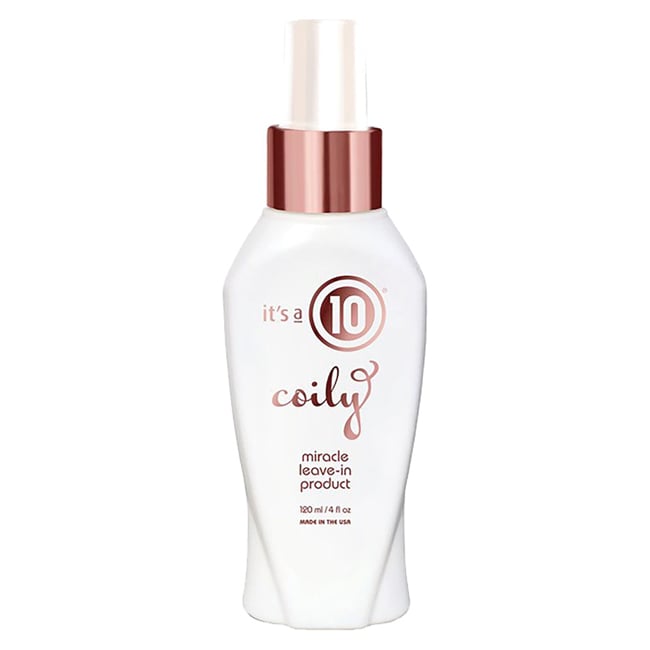 The Concern: Pain-Free Detangling
In need of a product that makes styling your hair a whole lot easier? This lightweight leave-in doesn't weigh down curls while moisturizing right to the root, which is fitting for someone who may be dealing with some detangling concerns, like editor Christie Rotondo. "Over the past year, I inadvertently grew my curly hair out longer than I ever have before," Christie said. "I'm loving this new look, but I'm not loving that my hair gets tangled pretty easily." In an effort to avoid brushing her 2C curls when dry, Christie's resorted to more wash days, which has only led to additional frizz. A leave-in styler, like the It's A 10 Coily Miracle Leave-In Product ($26), can help her define all of that new length while improving the ease of combing and preventing breakage.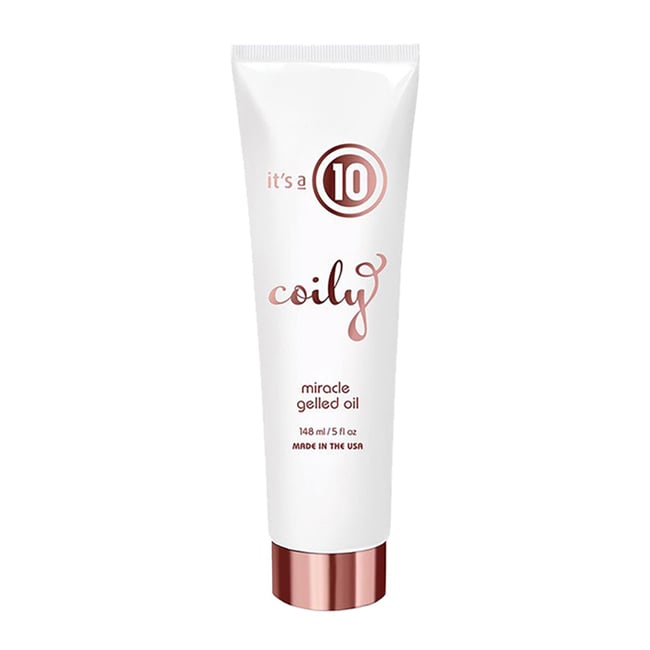 The Concern: Definition
Want to show off your natural curls, but struggle with definition? Social media editor Katlyn Pierre feels your pain. "Over the recent years, I've come to love my 4C curls, but it's not always easy to get them as defined as I would like," she said. "When my hair is wet, my curls clump together really well, but once dry, it gets really frizzy." Styling gels of the past made curls crunchy, but the It's A 10 Coily Miracle Gelled Oil ($21) helps prevent that side effect while adding definition. It's thick without being heavy or sticky, so it's perfect for a wash and go or twist-out.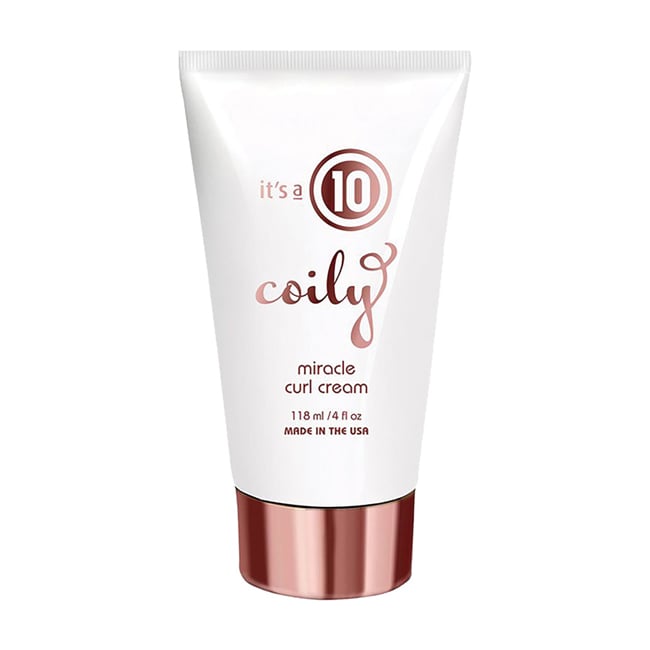 The Concern: Frizz
Some days, your curls can be totally unpredictable; at least, that's the case for style editor Kathleen Harper Owens. "My biggest issue is dehydration, which leads to frizz and a droopy 3A curl pattern," she said. While a hydrating shampoo and nourishing mask are key steps in the shower, wet curls need just as much help postwash. The It's A 10 Coily Miracle Curl Cream ($26) can help control loose curls so they're smoother, bouncier, and more hydrated.
Like we said, the journey never ends. If you're interested in checking out It's A 10 or other natural hair products, you can explore more at Sally Beauty.