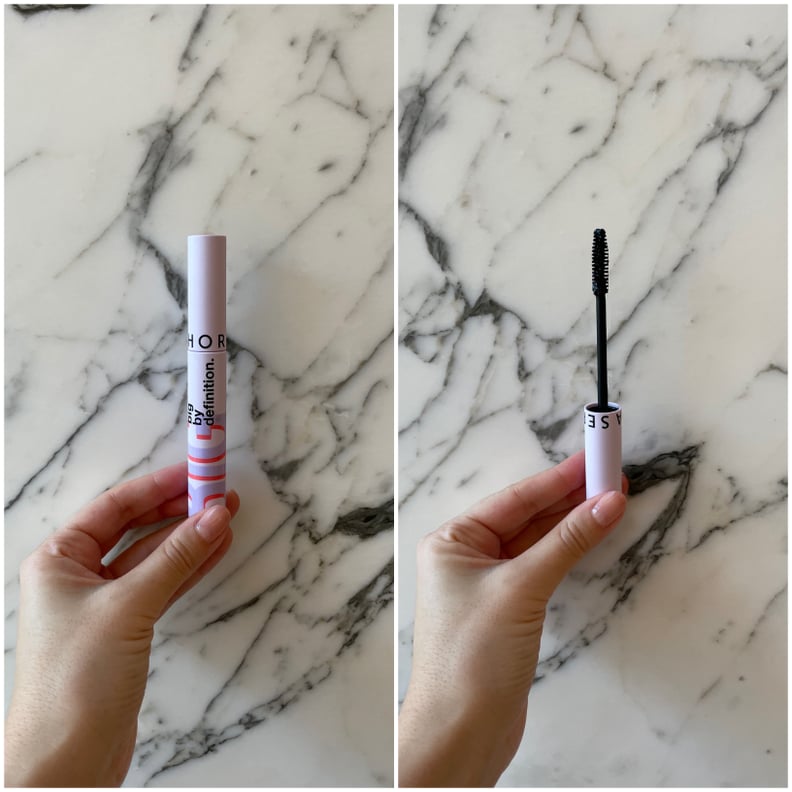 POPSUGAR Photography | Renee Rodriguez
POPSUGAR Photography | Renee Rodriguez
As POPSUGAR editors, we independently select and write about stuff we love and think you'll like too. If you buy a product we have recommended, we may receive affiliate commission, which in turn supports our work.
Sephora just released a brand-new mascara: Big By Definition Defining and Volumizing Mascara.
The product promises to provide fuller-looking, well-defined lashes.
One editor tested the mascara ahead of its launch and was impressed with the results.
When it comes to makeup, I'm definitely a minimalist. I don't like to wear foundation, and I don't like to wear a ton of different products on a daily basis, so I often opt for just a few items that make a big impact. If I had to pick just one product I thought changed my look the most, I'd easily choose mascara. I used to think that all mascaras were created equal, but after testing hundreds of different formulas (yes, hundreds), I've realized that some are certainly better than others. For this reason, I'm always game to test out the latest innovations, which is why I jumped at the chance to test the Sephora Collection's new Big By Definition Defining & Volumizing Mascara ($12) ahead of its launch.
As for my eyelashes, I have to admit they're definitely lacking. I have short, stubby eyelashes, and they stick straight out. When you're looking at me head on, the fact that I even have lashes probably goes unnoticed. If I want my lashes to curl, I heat up an eyelash curler with a blow dryer, curl my lashes, and then repeat the process. If I want them to look lengthened, I apply three to four coats of mascara and then say a silent prayer. It's a process. Because of this, you'd probably think I have my go-to mascaras on lock, but the truth is, I usually just skip mascara altogether. The process is tedious, and I don't always have the time in my schedule to give my lashes the love they deserve.
The first time I used Sephora's Big By Definition Mascara, the first thing I noticed was how cute the packaging is. The tube's lilac color and bold fonts will make it easy to find in my wildly disorganized makeup drawer. The next thing I noticed was that when I pulled the brush out of the tube, there wasn't a ton of excess product on it. Chunky mascara and chunks of formula on my applicator brush are two of my biggest pet peeves when it comes to makeup, so I was excited to see that the brush dispensed the perfect amount of product.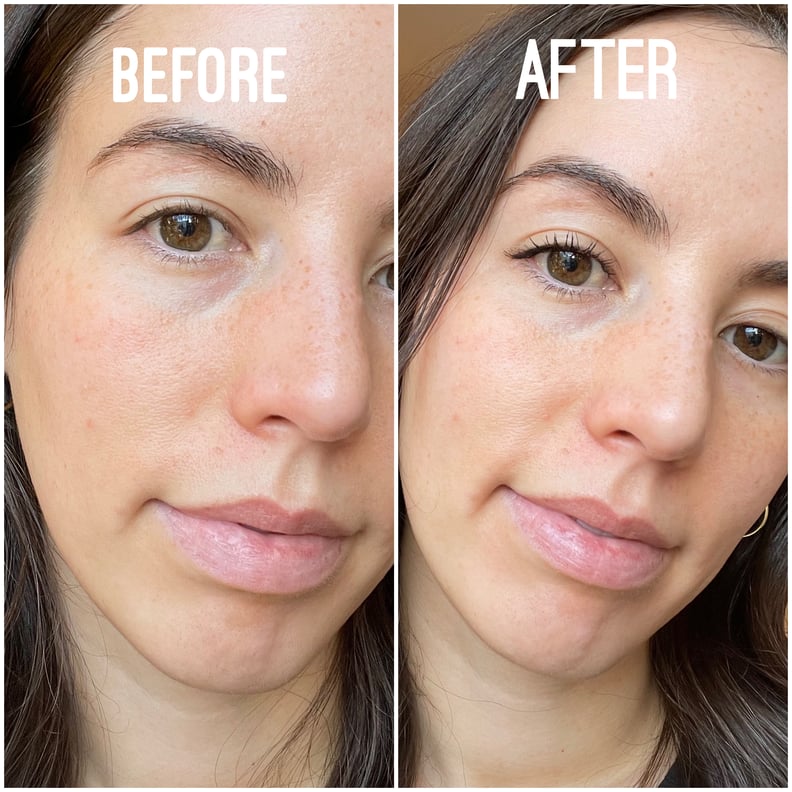 To apply, I started at the root of my lashes and moved the mascara wand upward in zigzag motions until I reached the tips of my lashes. The formula is on the thin side, which made it easy to apply and spread over my lashes evenly. Usually, after applying mascara, I take a clean spoolie and run it through my lashes to get rid of any clumps, but this mascara brush did a great job of separating my lashes. Even after applying a second coat, there were zero lumps in sight.
As for my bottom lashes, I sometimes notice smudging around my waterline when I wear mascara there, so I usually avoid it. However, the info for this product said that it works well on lower lashes too, so I decided to apply a tiny layer there as well.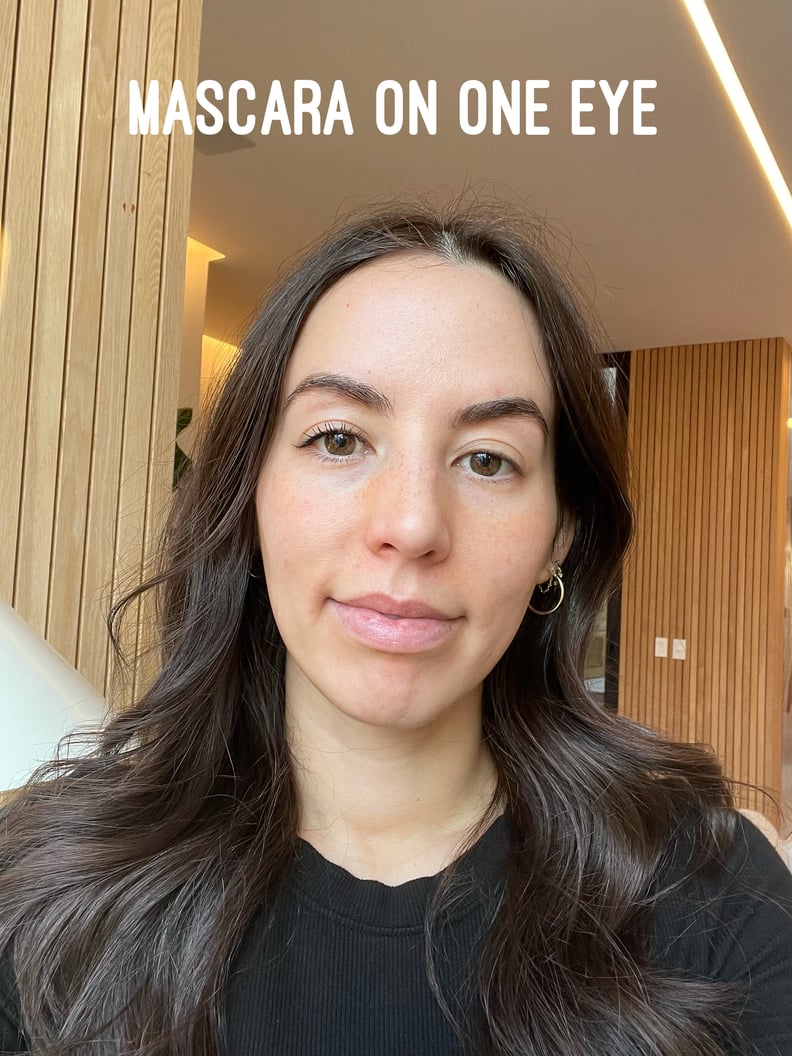 While I initially loved the Big by Definition Mascara for how well it separated my lashes and added volume, I knew I needed to wait a few hours to see if it held a curl. I've tested mascaras that initially looked amazing, but after a few hours of wear, my eyelashes would always go back to looking stick straight — no matter how many layers of mascara I piled on. When a few hours had passed and my eyelashes were still sitting pretty, I was pretty sure I had found a winner. And a few hours after that, when I noticed I didn't have any smudging or flaking, I was completely sold.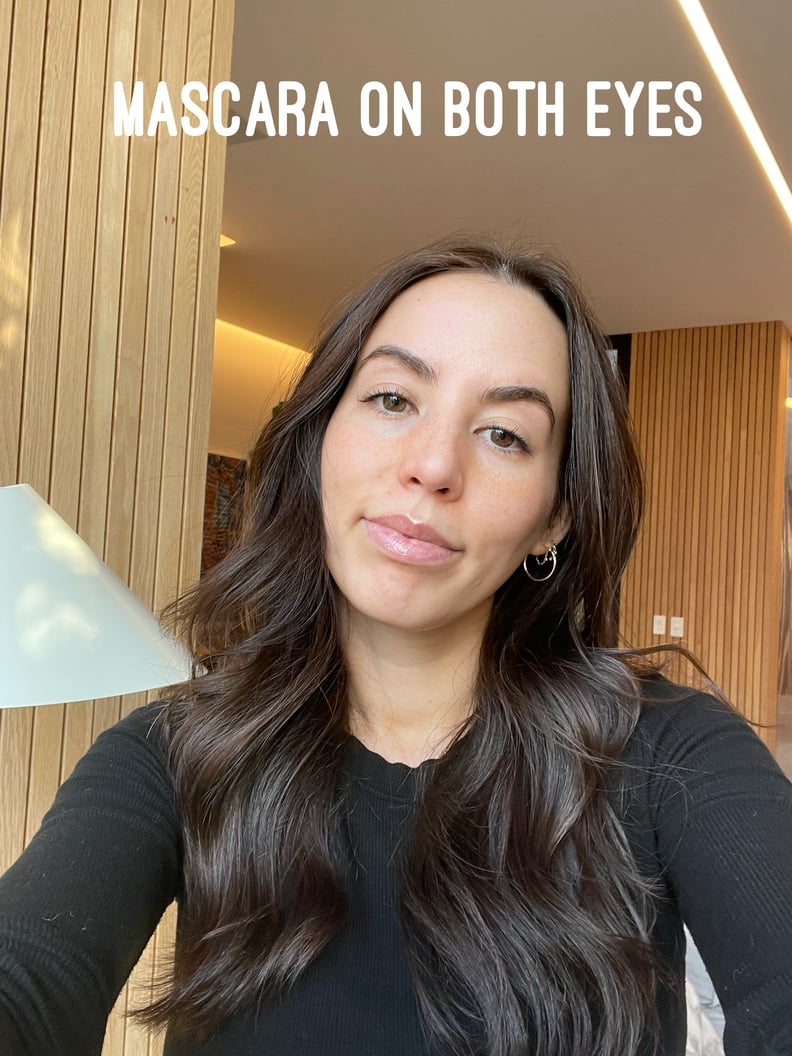 When it came time to remove the mascara, the process was easy. I used a tiny bit of cleansing balm on my lashes, rinsed, and then I used my normal gentle cleanser. This mascara was very easy to remove, which surprised me because of how well it lasted throughout the day.
Priced at $12, this mascara has become my new favorite affordable option. It's a high-quality product at an affordable price, and it gave my lashes the volume and length I've been searching for. I will definitely reach for this product whenever I'm looking for a straightforward, natural, lengthened look.
Rating
★★★★