"Oh honey, don't touch the color — this is the type of hair men are attracted to," a hairdresser warned as he ran a round brush through my long, chocolate-hued hair, leaving it in ribbons around my shoulders. I'll never pull the trigger, I thought, convinced. Basic wins again.
You see: I'm a 30-year-old (hair) virgin. And I just can't seem to give it up. I slunk into the white leather salon chair, watching my fantasies of golden ombré ends, Jessica Alba "bronde" highlights, and even Katy Perry blue tints float away.
Don't feel bad for me. I was blessed with a thick, wavy brunette mane (thanks for the genes, Dad!), which I appreciate immensely. But it left me with a conundrum: to dye or not to dye?
The first time I ever considered coloring it was in middle school. Jennifer Aniston was at the peak of her '90s Friends days and every girl wanted "The Rachel," complete with face-framing highlights. My mother forbade it. She has struggled with what she describes as thin, mousy hair. And as a result, she has lived vicariously through my mane, protecting every strand on my head as if it were her own. Threatening. Bribing. Begging. (You know how mothers can be!) So I never took the plunge. Never dyed a strand. Not even a gloss.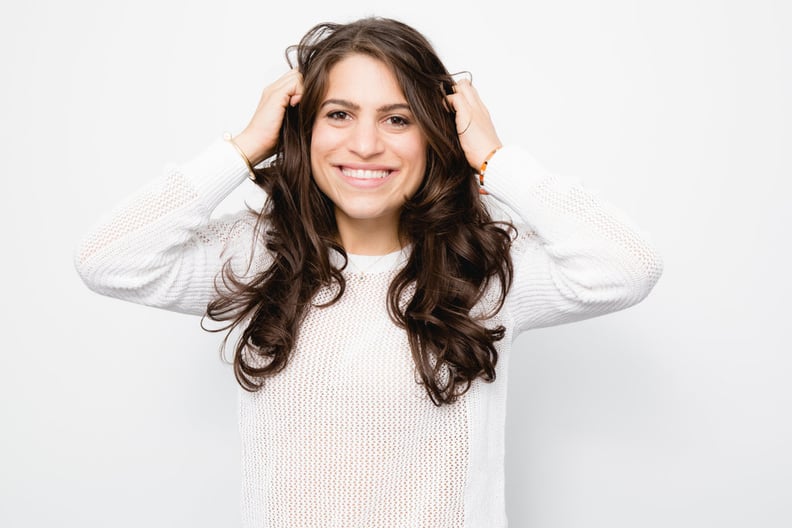 In the beauty industry, I am an anomaly among my rainbow-haired colleagues and friends. Sometimes I feel like they're having more fun than I am. We're in an age when women like Kim Kardashian can go from espresso to Ken Doll-blond and back to brunette within a month's span. Spotting a celebrity or blogger with powder blue or rose gold hair hardly turns a head. Over 190,000 women have used the hashtag #rainbowhair on Instagram, sharing photos of their tropical dye choices. We look like we all live in The Capitol from The Hunger Games.
I envy how these women can dye their hair without remorse or guilt, whereas I agonize over just squeezing on some lemon juice before the beach. Hollywood stylist George Papanikolas even offered to pay me $1,000 to be his hair model. Still, I wasn't ready to hand over my V card. And while I don't get to experiment as much as other women, there are plenty of perks to holding on to my natural hue.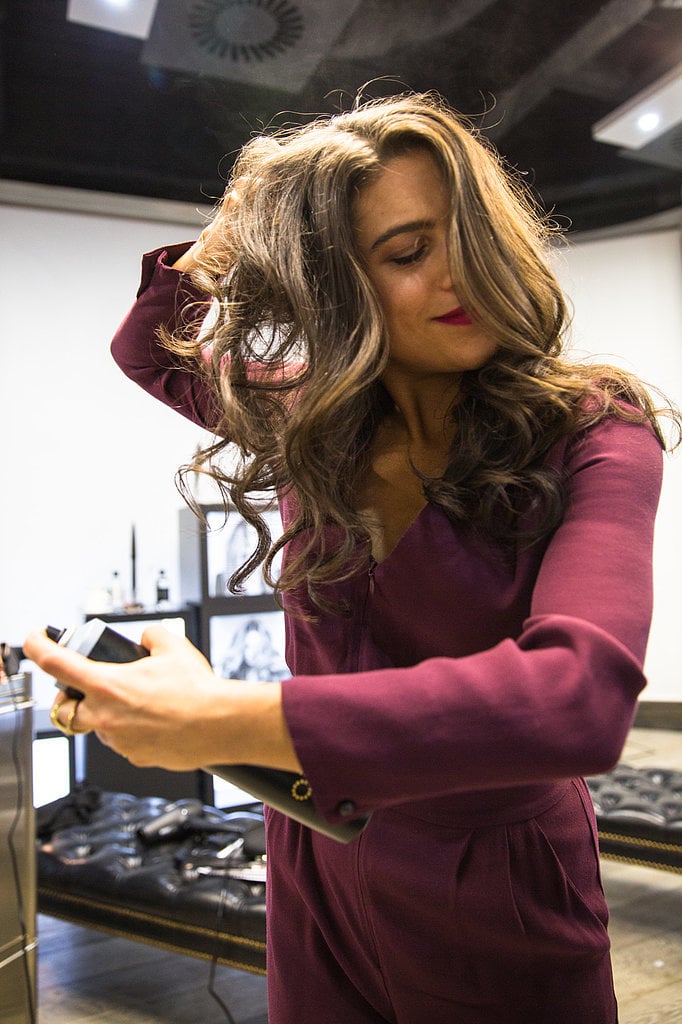 So I asked my hairstylist Dhiran Mistry of John Barrett Salon in NYC why I should stay a virgin. Here's what I learned:
Virgin hair is shinier.
When you color hair, you have to break down the cuticle. "Think of the flaps on blinds," he explained. "If you open the blinds, it lets toxins in. An open follicle on the hair shaft is prone to damage — from exterior elements like the sun." Healthy, virgin hair tends to be smoother and reflects more light.
There is less root maintenance.
Even if you cover up your grays when you get your hair dyed, they'll pop back when your roots grow out. And according to Mistry, they'll stick out more than if they were just blending in with your natural color. "Those three gray hairs will become superapparent on the hairline because you'll have a line where your real color is and where your dyed hair is, and the grays will show up in that highlighted area," he said. Personally, I just cut off my grays or use a bit of root concealer spray, like this one from Oribe.
It's easier to manage.
Chemicals in dyes dry out the hair, making it even more vulnerable to damage. "Hair is like a coil," Mistry noted. "If you stretch out a coil and it's not healthy, it won't spring back to its normal position." Superbleached strands usually lose their elasticity, making them harder to style.
Before you panic about your flaming faux red or golden-blond mane, realize that there are plenty of problem-solving products on the market to help keep dyed hair healthy. Plus, you can become a born-again hair virgin!
How to restore your strands.
This may just be your excuse to finally get a lob. Mistry recommends dyeing your hair a hue that is as close as possible to your natural color. "Then, you have to grow it out and eventually cut it off," he said. Tough love. But the payoff is worth it!