Snif's Try-Before-You-Buy Fragrance Review
Snif's New Fragrances Smell So Good, I Contemplated Bathing in Them
As POPSUGAR editors, we independently select and write about stuff we love and think you'll like too. If you buy a product we have recommended, we may receive affiliate commission, which in turn supports our work.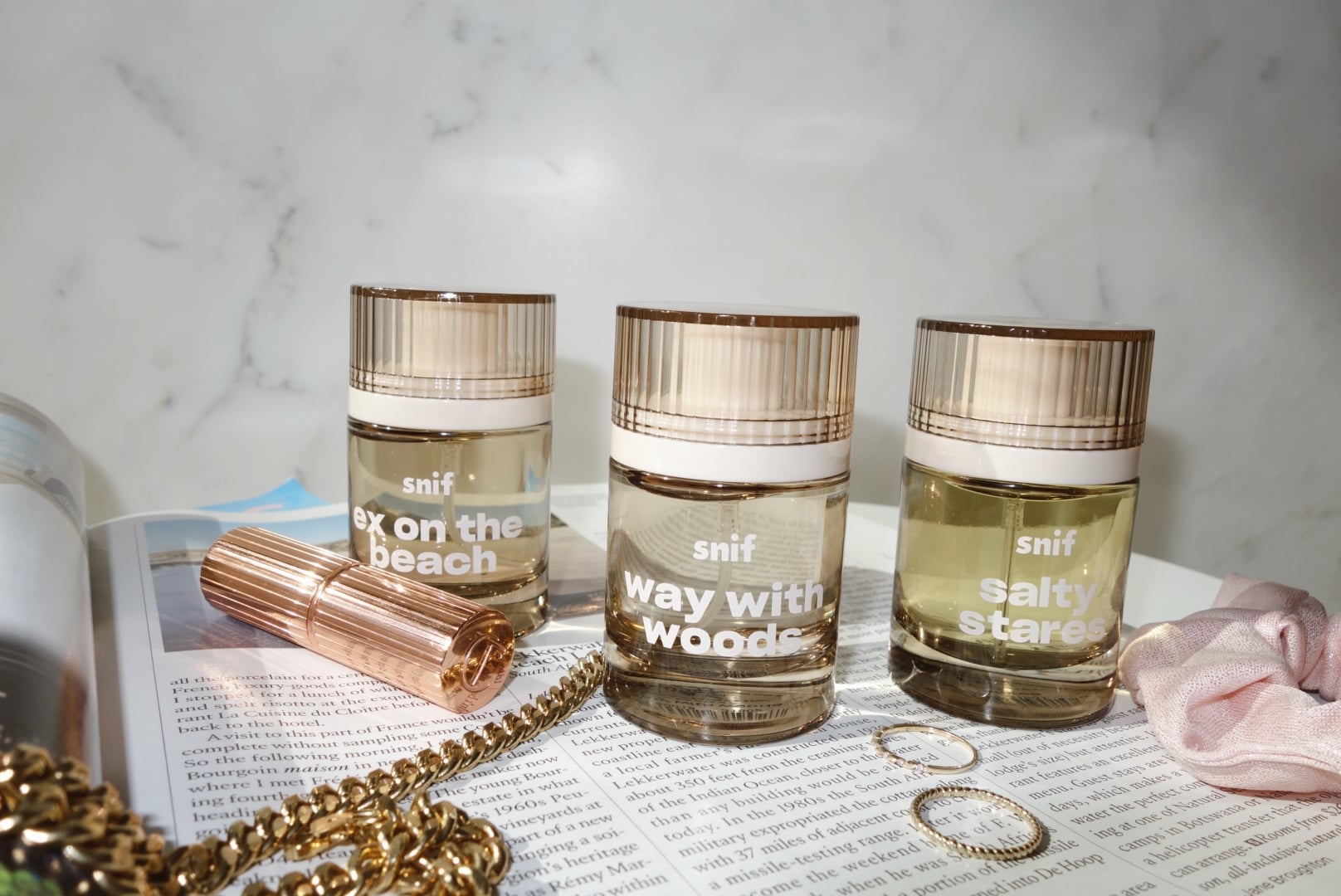 I have a confession. I love wearing perfume (even now, while I'm working from home), but I've made a lot of fragrance purchases based on carefully crafted, poetic product descriptions without really knowing what they meant. I've dutifully pressed "complete purchase" on expensive scents based on promising descriptions of "top notes of contemplative prose" mixed with "base notes of Moroccan bark" only to later realize I'd picked out a fragrance that smelled exactly like my 10th grade boyfriend (aka the Abercrombie store and disappointment).
After many mistakes in the fragrance department (literally and figuratively), I've found that my best route when picking a new fragrance is to get a sample, test it, then buy a full-size after I've had time to decide whether or not I really like it. This means that for me, buying a new scent is a process. And it's not really a fun one.
I recently tested fragrances from a new company called Snif, and it totally changed the way I look at buying scents. First, Snif won't tell you what its fragrances smell like. Yep, you read that right. No crazy poems detailing wet grass on a hot summer day or lengthy descriptions of the smell of Grandma's pie baking in the oven while Grandpa peels apples with a pocket knife. Nope, Snif wants you to try the scents and decide for yourself. Second, it offers a try-before-you-buy program so you can sample its scents before making a commitment. You choose either a Single Scent Kit (one for $65) or a Bundle Kit (three for $150). Both kits include samples so you can test the product, but the best part is it also sends the full size. So if you love the scent after seven days, no need to head back into the store or wait another week for shipping — it's all right there, ready to go.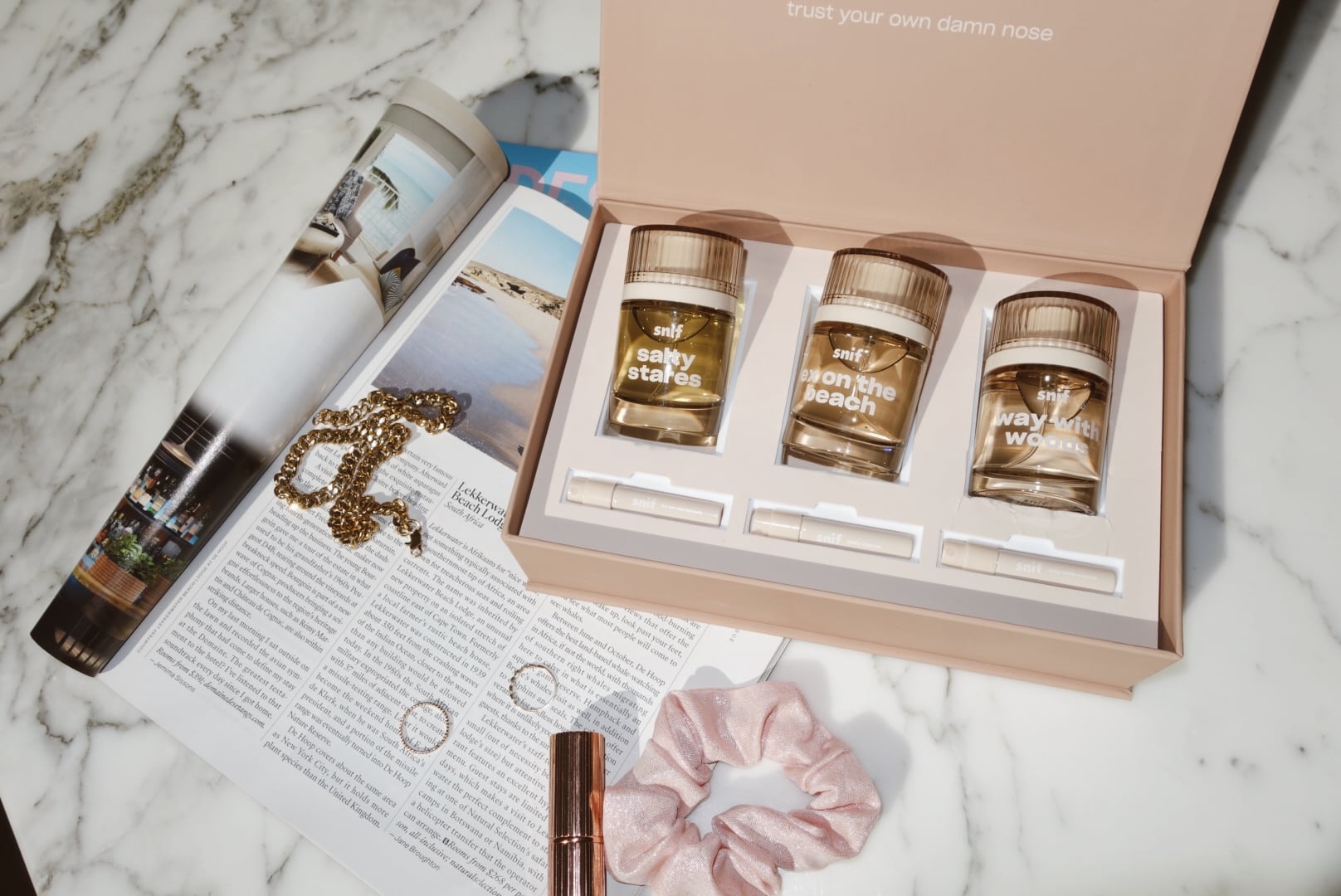 Currently, Snif is offering three scents: Way With Woods ($65), Ex on the Beach ($65), and Salty Stares ($65). I received my Bundle Kit with all three scents earlier this week, and I've spent the last few days testing each one out. When it comes to fragrance, I want to know three things: does it smell good, does it smell good on me, and is it long lasting? I tried each one of my samples by spritzing a little on one of my wrists and rubbing them together. I loved that I was able to test at home at my own convenience, while at the same time making sure I didn't have any other heavy fragrances (like a musky body wash or a floral lotion) already on my skin. I was able to see how the scents interacted with my body's natural chemistry throughout the day and leisurely took my time assessing the way each smelled on me personally. I also love that all of Snif's scents are formulated without preservatives, parabens, phthalates, or synthetic dyes. They're also vegan, cruelty-free, and formulated with industry clean standards.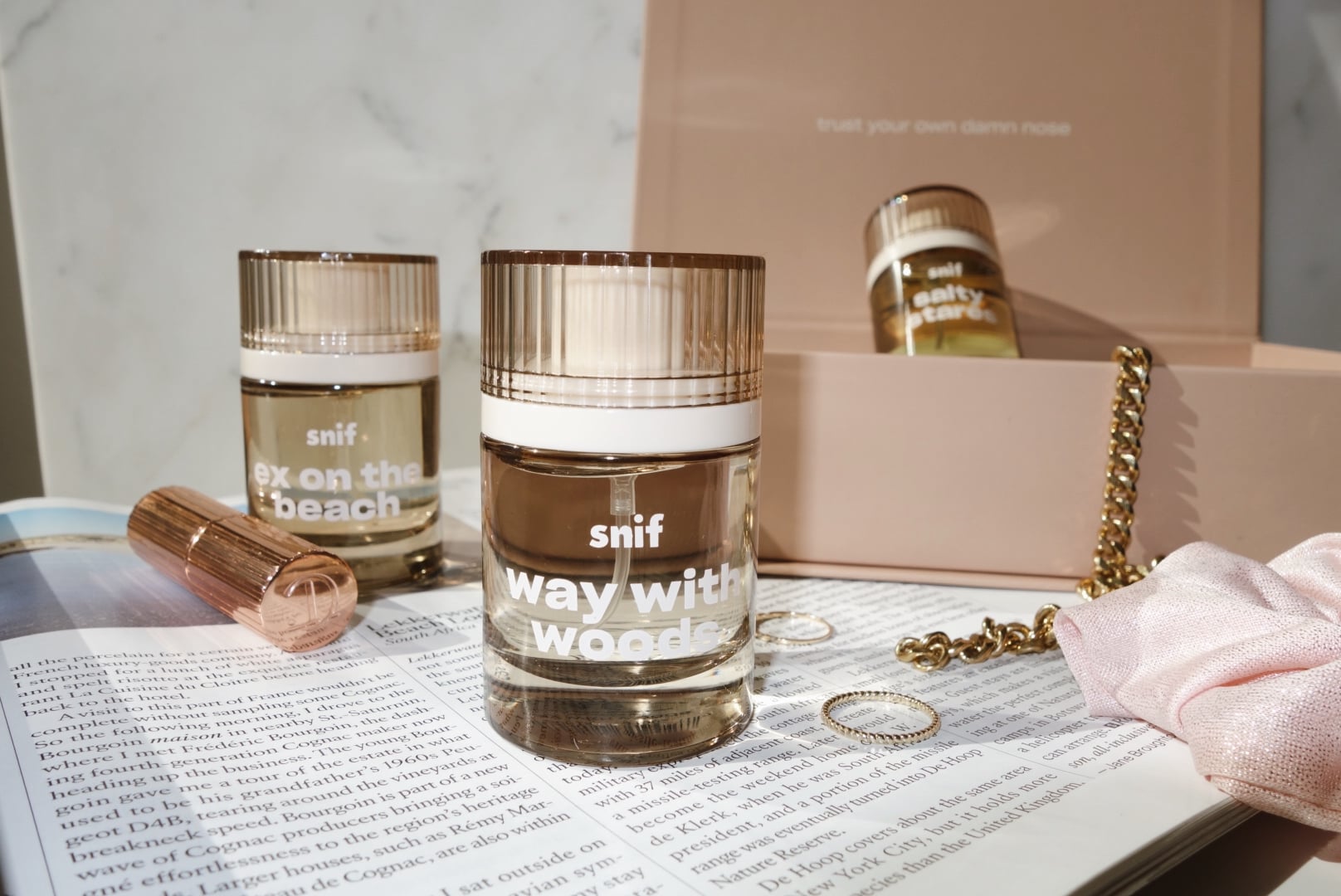 Although choosing a scent is personal, I have to say I personally think all three of these knock it out of the park. They each lasted through the end of the day and had their own individually tantalizing scent. Snif's Way With Woods smelled so good, I spent at least a full minute contemplating whether I could bathe in it. In the end, Way With Woods won out as my favorite, although Salty Stares was a close runner-up. My boyfriend ended up loving Ex on the Beach (did I mention these scents are all unisex?), but he'll have to ask nicely to borrow it because I loved it, too.
If I'm being honest, I don't think anything smells as good as Snif's new fragrances, and that includes whatever winning the lottery smells like.
Image Source: POPSUGAR Photography / Renee Rodriguez