Does Sofia Carson Have Tattoos?
Sofia Carson's Tattoos in "Purple Hearts" Have a Deeper Meaning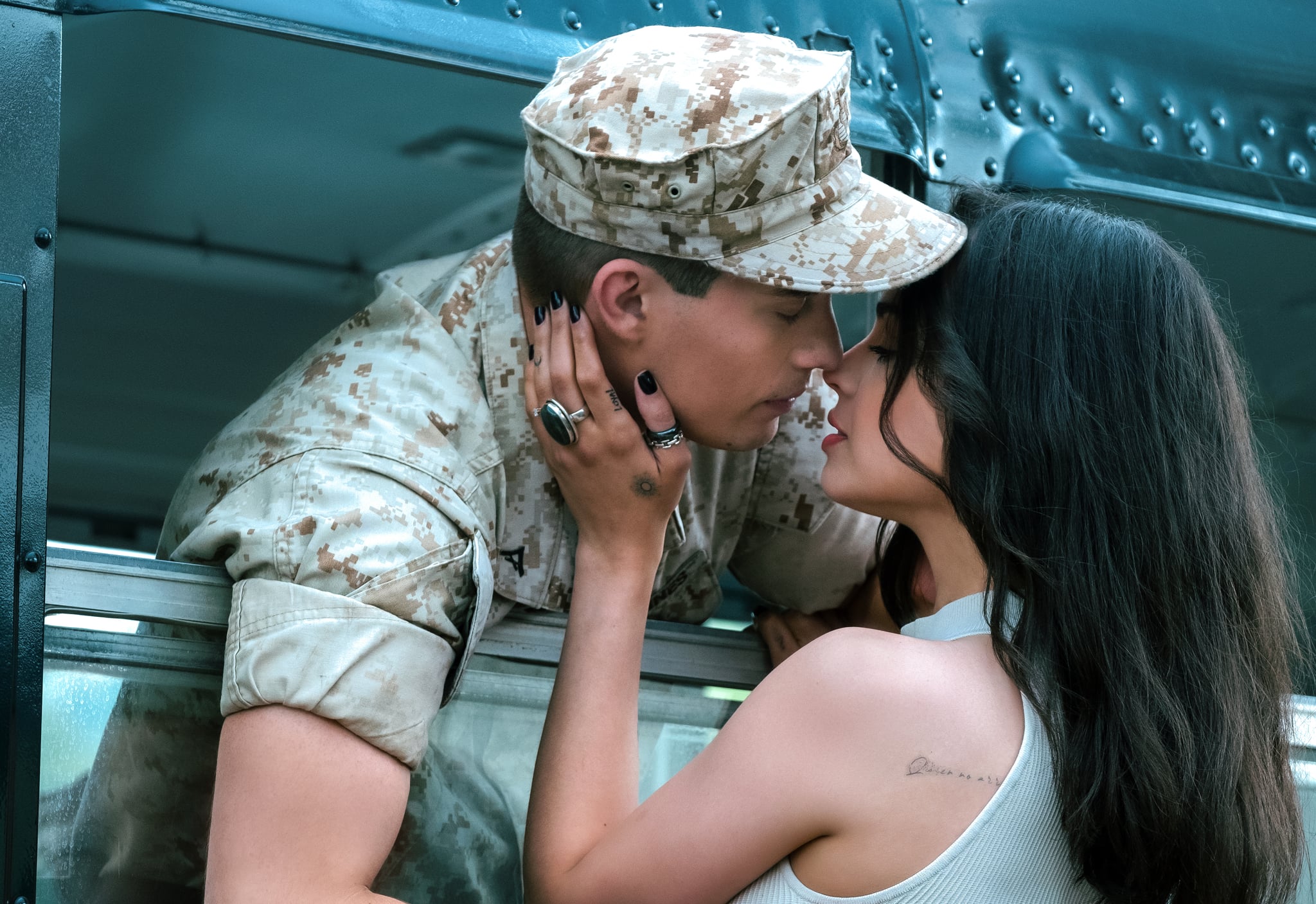 Sofia Carson sported tattoos for her recent movie, "Purple Hearts."
In real life, Carson has no known tattoos.
Carson revealed that she had a hand in picking some of her character's tattoos.
Sofia Carson has basically grown up on television, starring in Disney classics like "Descendants," "A Cinderella Story: If the Shoe Fits," and "Austin and Ally." Since her days on Disney, however, she has gone on to appear in a role on Freeform's "Pretty Little Liars: The Perfectionists" and has even made her debut as a solo recording artist with her first single, "Love Is the Name."
Does Sofia Carson Have Tattoos?
Since she began appearing more and more frequently on television, fans have begun to wonder: does Sofia Carson have any tattoos? The answer: no, not yet. Carson herself has never been spotted with any tattoos of her own, but in her most recent movie, "Purple Hearts," Carson's character has a few that the actor got to pick out herself.

Sofia Carson's Tattoos in "Purple Hearts"
In a recent interview with The Wrap, Carson discussed how hard it was to get into her character, Cassie, for the movie. She said, however, that the physical transformation helped her get into the right mindset. One of the tattoos she got to select is of the lyrics "I'll never touch the blue side of the sky," which comes from one of the songs in the movie.
"[Cassie] spent her whole life fighting," she said in the interview. "Fighting for justice within an unjust system for — whether it's immigration, healthcare, for her dreams — and no matter how close it is, she can never touch the sky." A few of the other tattoos she had for the film include butterflies on Cassie's wrist, the name "Luke" on her ring finger, and the word "Brave" on her wrist. While you won't be able to spot a real-life Carson tattoo anytime soon, she did a great job selecting the ink for her character.