Sofia Carson's Love of Beauty Started With a Red Lipstick That Made Her Feel "Unstoppable"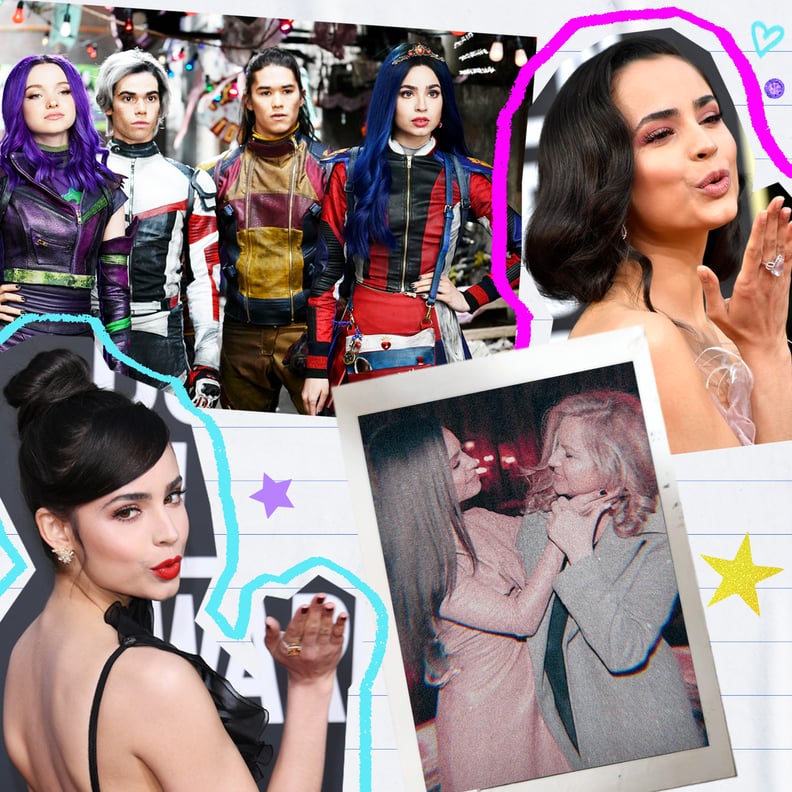 Courtesy of Sofia Carson | Getty / Illustrations by Keila Gonzalez
As POPSUGAR editors, we independently select and write about stuff we love and think you'll like too. If you buy a product we have recommended, we may receive affiliate commission, which in turn supports our work.
Welcome to Big Break, where some of the most influential figures in the beauty industry reflect on the moments that made them — from the good to the bad, and everything in between. Here, actress Sofia Carson shares how she went from stealing her mom's red lipstick to creating her own with Revlon.
Before Sofia Carson appeared on movie screens or in Disney franchises, she was just a little girl with big dreams dancing in recitals. While the location of her performances has changed from theaters to movie sets, two things have stayed the same: her passion for entertaining people and her love of makeup.
Growing up, she'd rummage through her mom's vanity and was drawn to her red lipstick. "I remember the smell so vividly and how the lipstick would make me feel," she told POPSUGAR. "It made me feel unstoppable." It was that color that Carson would reach for over and over again as a dancer. Red lipstick became the uniform she wore on stage at recitals and a way to feel connected with her mother, her "inspiration for all things."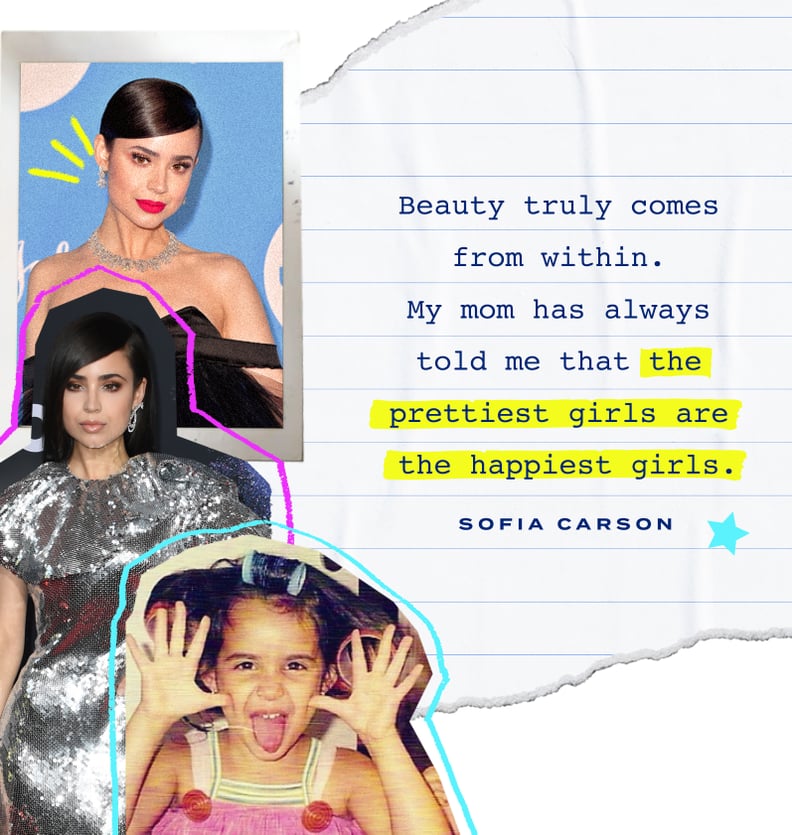 "Growing up, I remember seeing photos of her wearing red lipstick with her beautiful skin, and she always gravitated toward classic beauty and classic fashion," said Carson, adding that the biggest lesson her mother imparted was that beauty comes from within. "My mom has always told me that the prettiest girls are the happiest girls. [My mom and grandmother] are the epitome of that. They're these incredible, empowered, strong women whose beauty shines from within."
It wasn't until she was cast in Disney's Descendants as Evie, the daughter of the Evil Queen, that she realized makeup can be used to tell a story. For that role, she wore a different kind of makeup as her uniform: a long blue wig, blue eyeliner, and yes, bright red lipstick.
"Evie's makeup was so specific — it was the crimson-red lips that were an ode to Snow White; it was the dark blue eyeliner that was an ode to the Evil Queen. I remember the makeup artists working with me to tell her story through makeup. It became a big part of her character and it was beautiful to feel that transformation in the makeup chair every time I stepped in it."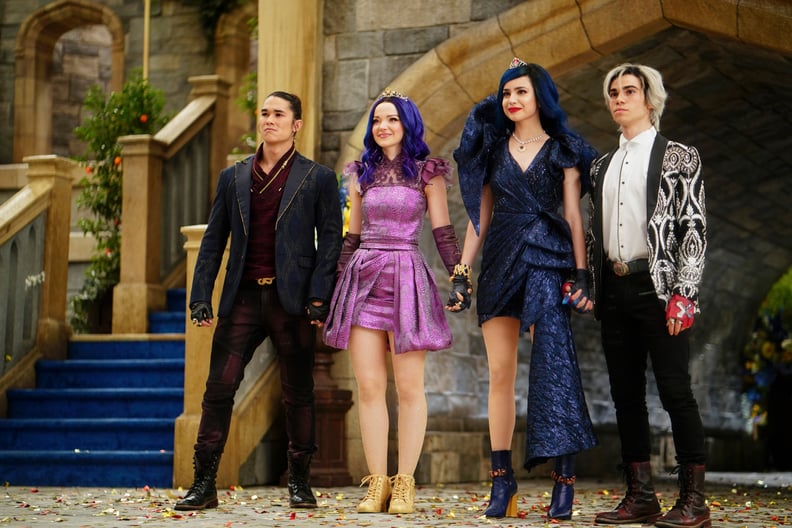 But when Carson isn't dressed in a blue wig and bright blue liner (which is more often than not) she likes to stick to classic beauty looks that are reminiscent of her dance recital days. "I feel my best when [makeup artists] make me look like the most beautiful version of myself," she said. "Not by trying to change me in any way, but just by accenting and highlighting who I am. That, I think, is the true beauty of makeup. It isn't trying to change who we are or how we look, but it's accentuating our natural beauty, our beauty from within."
Up until last year, Carson had no idea that her life-long love of makeup would culminate into an opportunity to work with a brand that she's been using for years. Revlon bringing Carson on as one of its global brand ambassadors marked her official "first step into the beauty industry," as she calls it.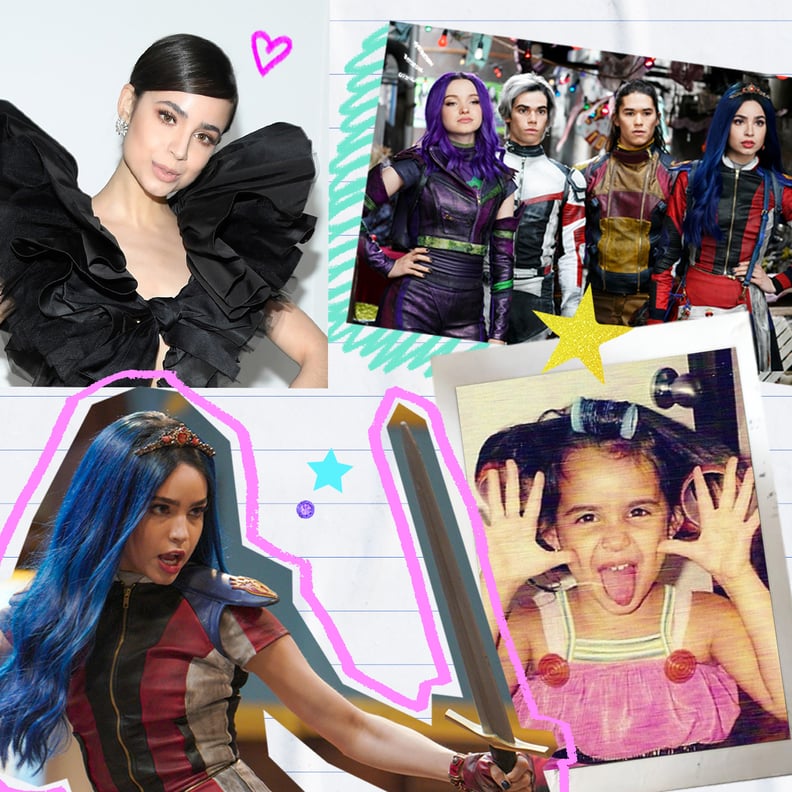 It felt full-circle. The little girl who once stole her mom's red Revlon lipstick now has her very own shade with the brand called the Sofia Red ($17). It's a formula she mixed using various existing colors during her first campaign shoot. "Now I get to see it on girls all around the world," she said.
Even with countless red carpets and now global Revlon campaigns under her belt, that feeling Carson gets when she's wearing makeup is still her favorite part of getting all glammed up. It hasn't and probably never will lose its magic to her. "There's something just so glamorous and beautiful about having someone paint your face. It's an art — makeup artists are artists, and they paint your face in such a beautiful way."