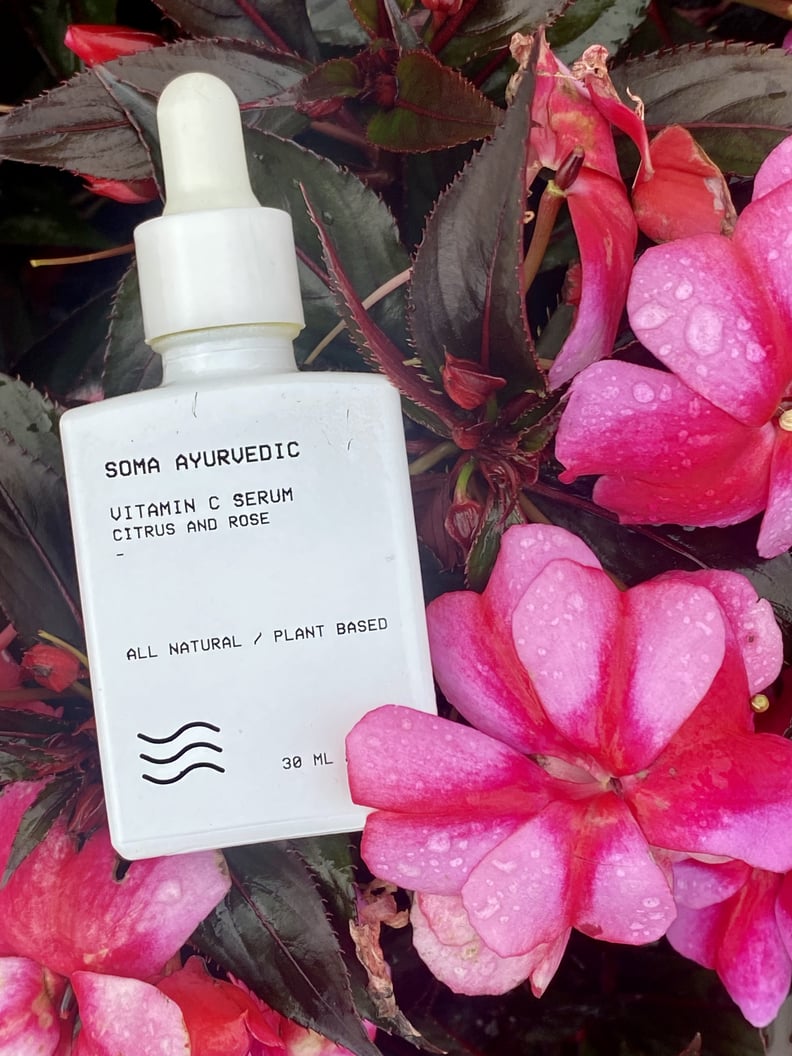 POPSUGAR Photography | Anvita Reddy
POPSUGAR Photography | Anvita Reddy
As POPSUGAR editors, we independently select and write about stuff we love and think you'll like too. If you buy a product we have recommended, we may receive affiliate commission, which in turn supports our work.
Vitamin C serums are one of my favorite things to test out. It's a skin-care ingredient that can do it all, whether you want to focus on anti-aging, brightening the skin, or diminish dark spots. Finding a good vitamin C serum that works with your skin type and concerns can do wonders. There are so many vitamin C serums on the market, some are potent, and others are gentle, some are great for acne-prone skin, and others are great for dry skin. I have reactive skin that breaks out if I irritate my skin too much. I also deal with dark spots and hyperpigmentation. I'm constantly on the hunt for products that work to effectively diminish my dark spots without causing my skin to freak out. I got to try out Soma Ayurvedic's Vitamin C Serum, and it's a nourishing, luxurious experience.
The Soma Ayurvedic Vitamin C Serum is one of those products that make you feel oh so fancy, from the texture and how it feels on your skin down to the scent. It's nourishing, gentle yet quietly evens out your skin tone and fades dark marks. It's not a dramatic result you notice the next day, but something you notice over time. My skin felt soft and healthy and looked absolutely radiant and glowy by the end of my first bottle. Keep reading for my in-depth review.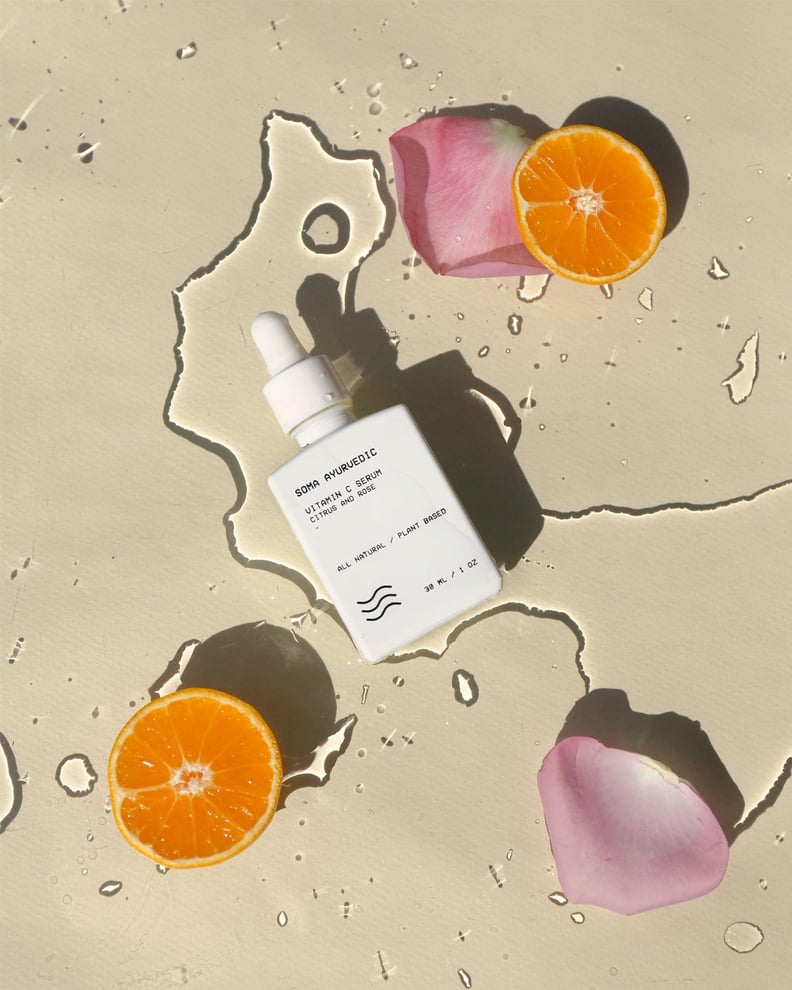 Soma Ayurvedic Vitamin C Serum - Citrus and Rose
The Soma Ayurvedic Vitamin C Serum - Citrus and Rose ($118) has a rich and soft, oil-like texture that quickly absorbs into the skin while nourishing it. It's a clean, plant-based formula that incorporates fresh ingredients derived from Ayurvedic practices. It contains rose oil, grapefruit seed extract, orange peel extract, licorice extract, vetivert root extract, and vitamin E. The serum is suitable for all skin types, but if you have oily skin, this serum might be heavy for your liking. It has a wonderful, light floral scent that's fresh and relaxing.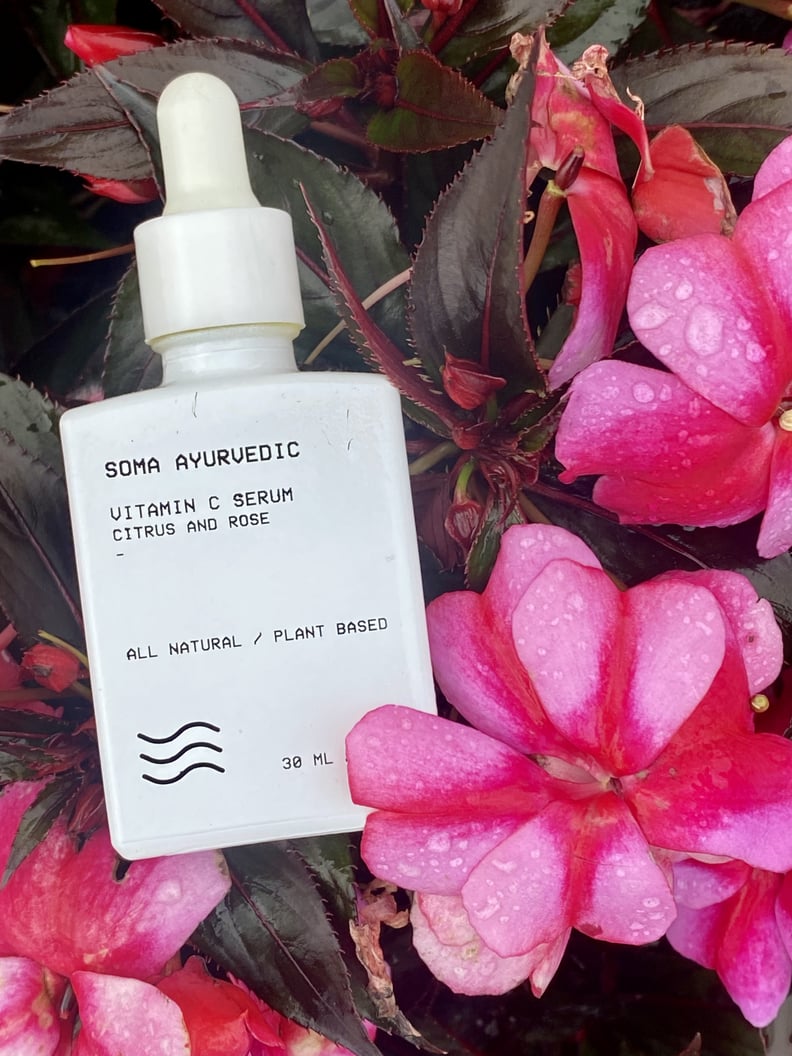 Soma Ayurvedic Vitamin C Serum - Citrus and Rose
Initially, I used the Soma Ayurvedic Vitamin C Serum - Citrus and Rose ($118)only in my morning routine, but it felt so luxurious and nourishing on the skin, I had to incorporate it into my nightly routine as well. I use around two to three drops for my face and bring the remaining product down my neck. I gently pat the serum into my skin and even hold it near my nose for a relaxing, sensorial experience. To get the product absorbed into my skin, and to enjoy the experience, even more, I use one to two more drops of the oil and give myself a serene facial massage. Since the serum has an oil base, I noticed that it instantly gave my skin a radiant glowy appearance. I noticed an overall change after two weeks of consistent use. My skin was brighter, more even-toned, and a few of my dark spots looked lighter. My skin felt healthier, balanced, and I wasn't getting any reactive breakouts as well!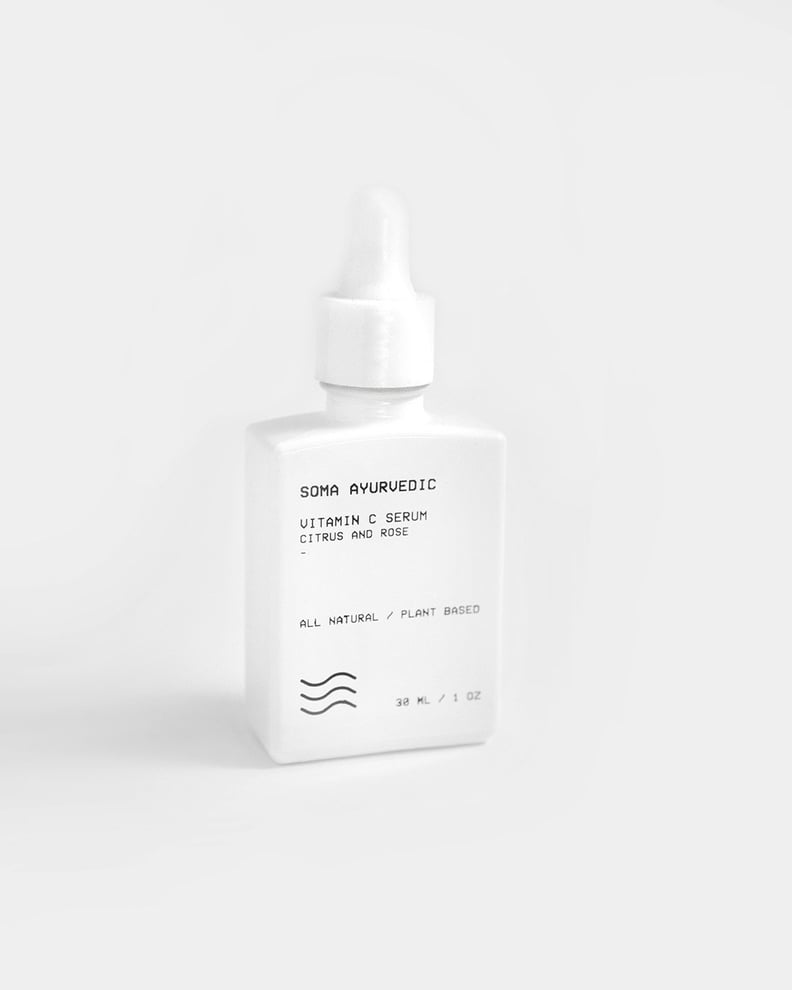 Soma Ayurvedic Vitamin C Serum - Citrus and Rose
The Soma Ayurvedic Vitamin C Serum - Citrus and Rose ($118) is one of those products that's an experience rather than just using it for the sake of using it. It's so nourishing and luxurious, it feels like you've been transported to a swanky spa just for a moment. In fact, I've even caught my mom stealing the serum from me, and she can't stop raving about it! If you want to treat yourself to something nice and luxurious, but still want the results, I highly recommend this serum.