Spot Treatments For Acne and Dark Spots
Skin Care 101: Spot Treatments
As POPSUGAR editors, we independently select and write about stuff we love and think you'll like too. POPSUGAR has affiliate and advertising partnerships so we get revenue from sharing this content and from your purchase.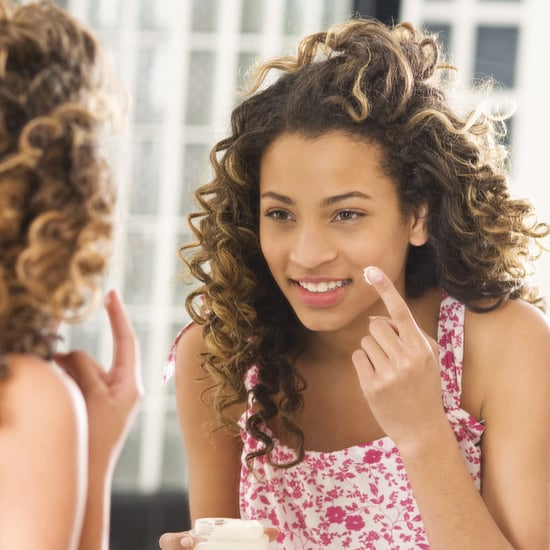 As the name suggests, spot treatments are products specially formulated to treat blemished areas of your complexion. So whether you're suffering from breakouts, scarring, or even damage from sun exposure, these targeted treatments can help get you the even, glowing complexion you're after. Find out what to look for and shop our favorite picks when you keep reading.
Why You Need It: When cleansers, exfoliants, and moisturizers aren't enough to get your complexion in tip-top shape, there are spot treatments to give your blemishes concentrated active ingredients to help you even things out.
For Acne: After you've washed your face, sometimes you feel like you need a little something extra to deal with annoying pimples and breakouts. There are plenty of treatments at the drugstore and online to help make your acne disappear faster. But knowing which active ingredient is right for you is half the battle. Salicylic acid is the most common acne-fighting ingredient in over-the-counter treatments, and it's the best all-around option, especially for sensitive skin. If you have deep-rooted acne, try another popular ingredient, benzoyl peroxide, which helps deliver acne-fighting oxygen down into your pores. Lastly, for very oily skin types, it may seem like you can't get your sebum in check. Try sulfur treatments, which help soak up excess oils and keep your skin from getting too shiny.
For Dark Spots: Hyperpigmentation can be a result of scarring from breakouts, aging, and sun damage to the skin. The marks left behind after a pimple are referred to as postinflammatory hyperpigmentation (PIH) and will fade over time. You can use products with alpha hydroxy acids to help shed the discolored skin cells more quickly. Dark spots from sun damage and aging are a little trickier to treat, as they do not lighten over time on their own. Look for ingredients that combat the overproduction of melanin (the thing that causes the darker pigmentation), like hydroquinone, kojic acid, and vitamin C. Other ingredients like hydroxy acids and retinol can also combat skin discoloration by speeding up your skin's cell turnover rate.