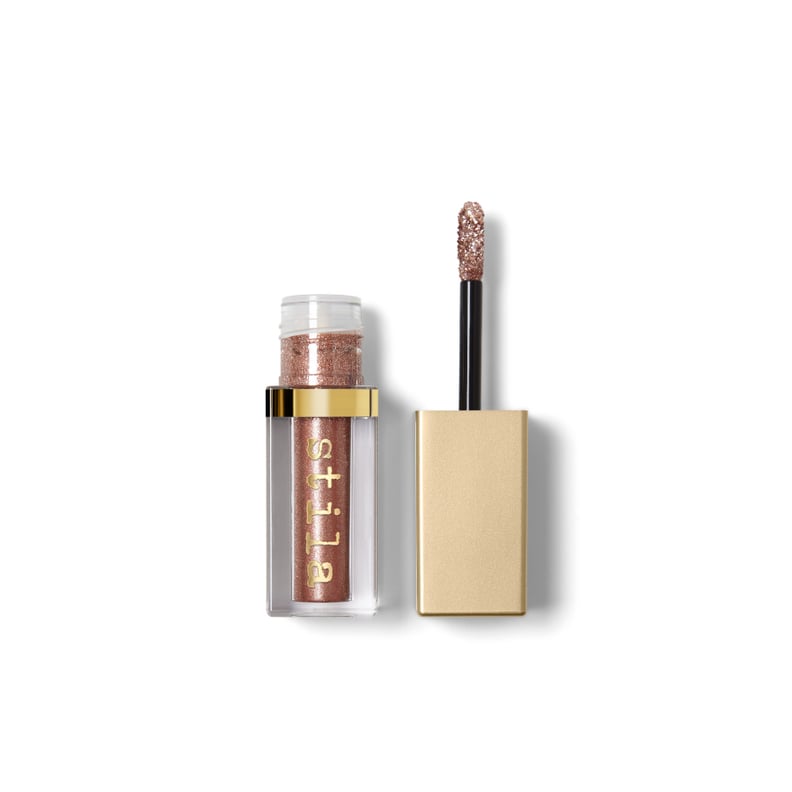 This year has definitely been the year of glittery beauty products and trends, but it's not over yet! Stila is adding to the sparkling conversation and bringing the fad into 2017 with a new line of liquid glitter eye shadows that will put your regular shimmery ones to shame. The launch is dubbed Magnificent Metals Glitter and Glow Liquid Eye, and we have a first look.
Like most liquid shadows, the formula glides on like a serum and dries down with a pearly finish. Also, since the glitter micropieces are applied with the shadow (rather than added on top as a powder), there is less of chance of it falling out under your eyes.
There are 10 shades, all inspired by the '70s disco era. Expect one silver (Diamond Dust), a true gold (Gold Goddess), and an edgy black (Molten Midnight), with the majority falling in the rose and copper spectrum (Smoldering Satin, Rose Gold Retro, Bronzed Bell, Smoky Storm, and Kitten Karma).
Stila also created two specialty shades, one being Violet Vixen, a gorgeous purple that launches exclusively at Sephora on Dec. 26. The other hue, Ballet Baby, is a light pink color that debuts solely at Ulta on Jan. 7. Everything except Ballet Baby drops at Sephora on Dec. 26 for $24 each, and then again at other retailers by Jan. 7 (follow that?).
While you get excited to get this gorgeousness on your eyelids, see the products and swatches here, first!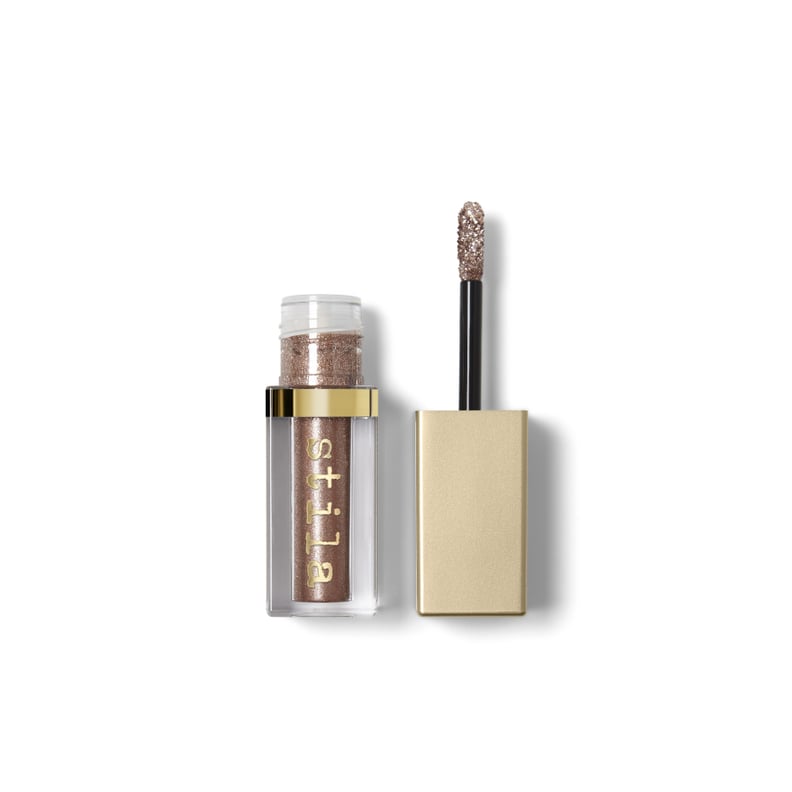 Stila Magnificent Metals Glitter & Glow Liquid Eye in Bronzed Bell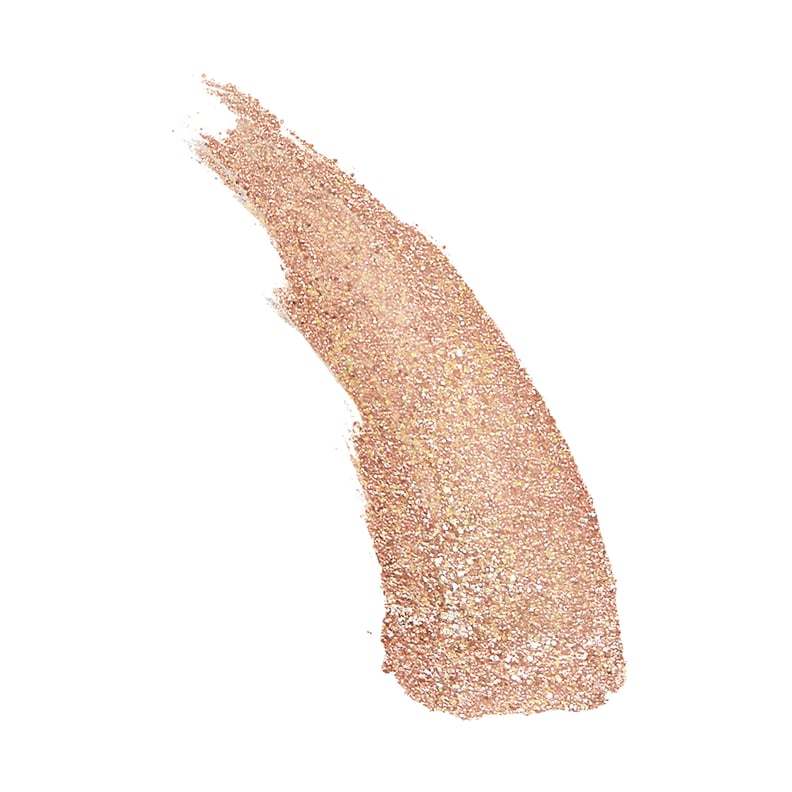 Stila Magnificent Metals Glitter & Glow Liquid Eye in Bronzed Bell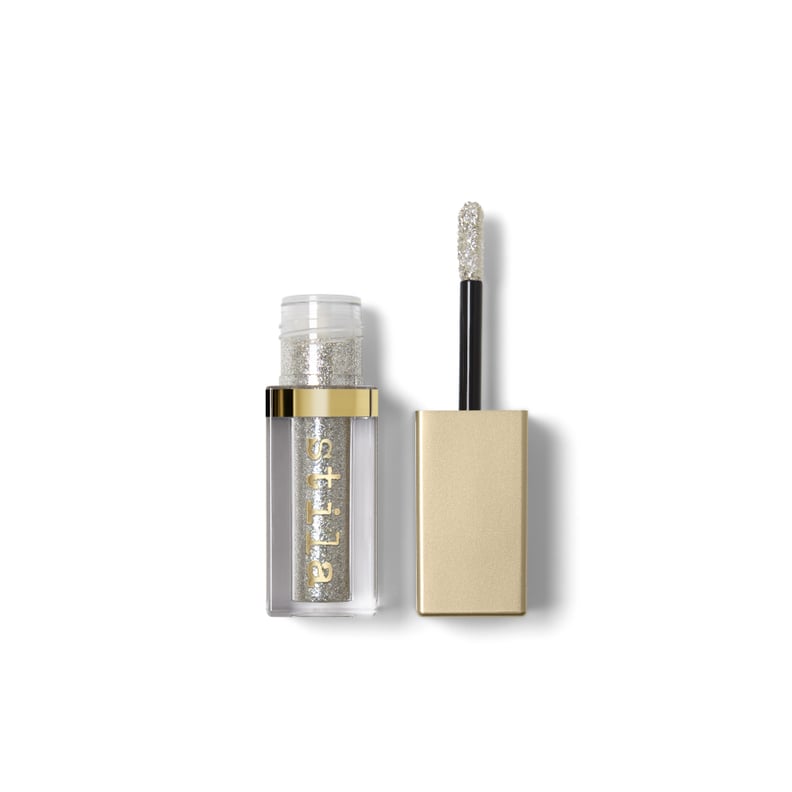 Stila Magnificent Metals Glitter & Glow Liquid Eye in Diamond Dust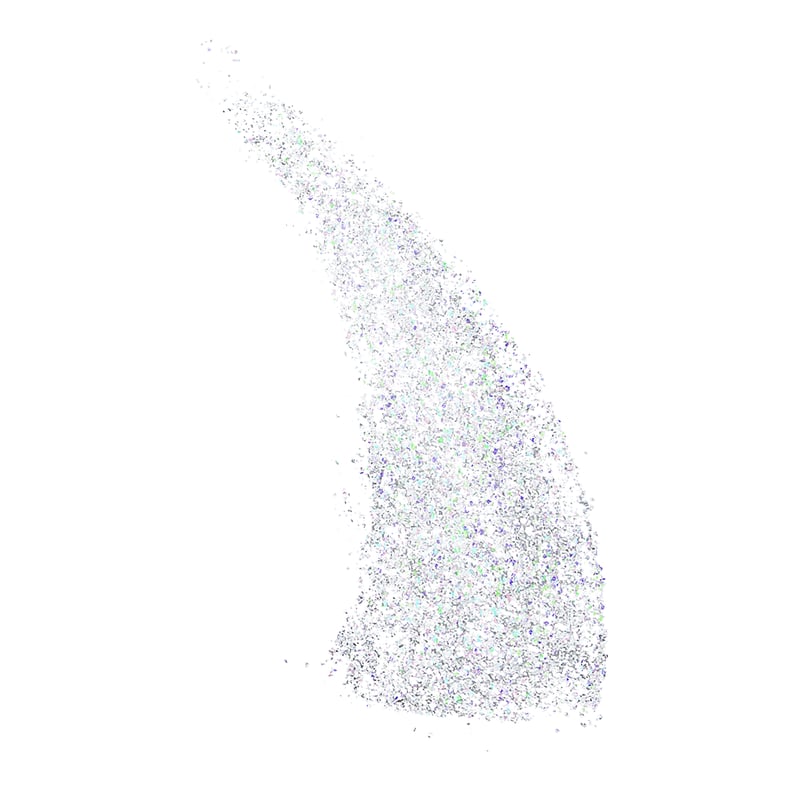 Stila Magnificent Metals Glitter & Glow Liquid Eye in Diamond Dust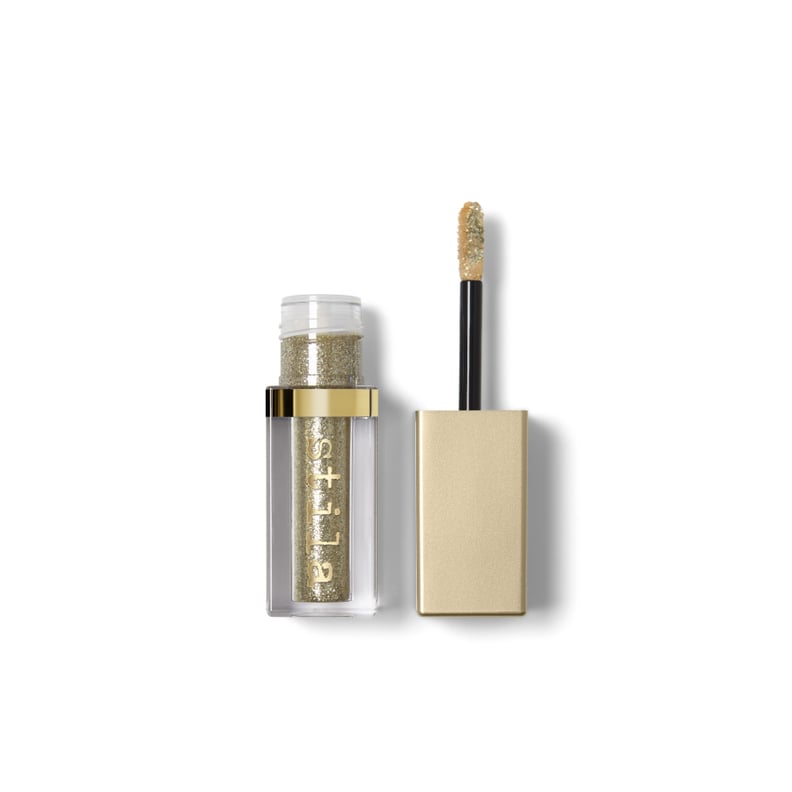 Stila Magnificent Metals Glitter & Glow Liquid Eye in Gold Goddess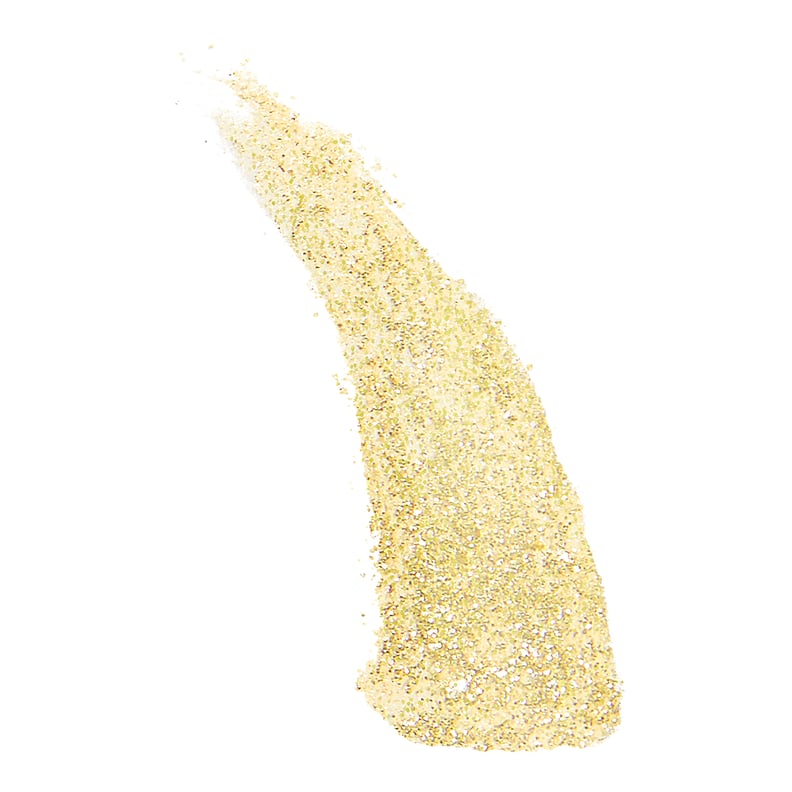 Stila Magnificent Metals Glitter & Glow Liquid Eye in Gold Goddess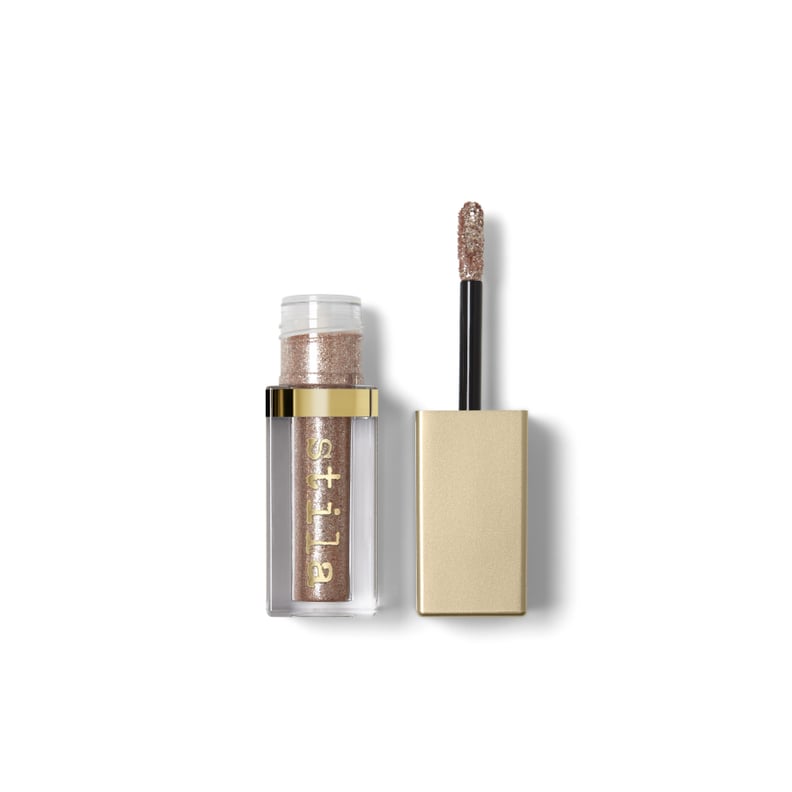 Stila Magnificent Metals Glitter & Glow Liquid Eye in Kitten Karma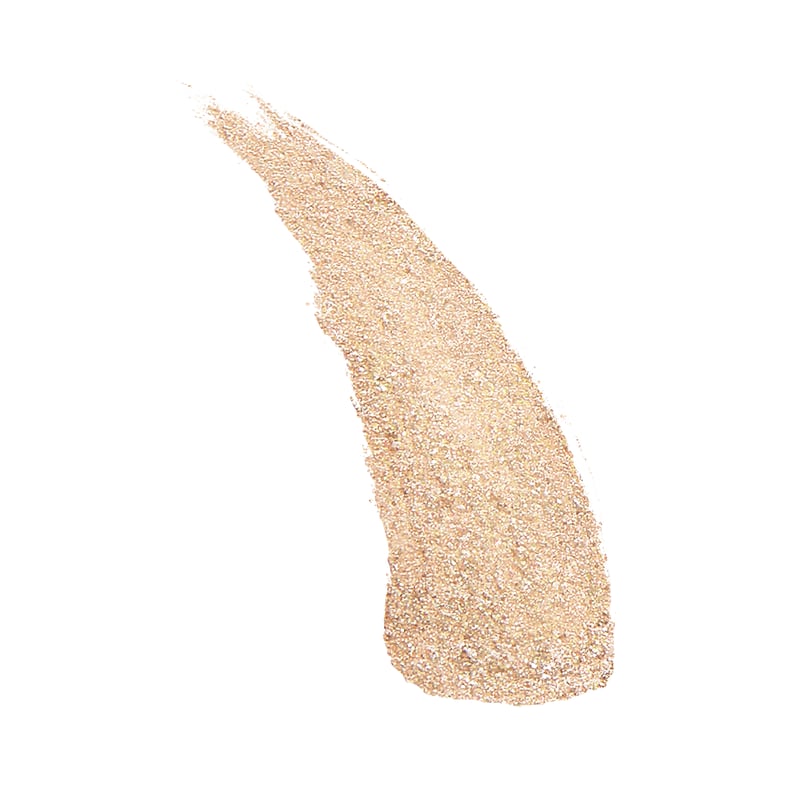 Stila Magnificent Metals Glitter & Glow Liquid Eye in Kitten Karma
Stila Magnificent Metals Glitter & Glow Liquid Eye in Molten Midnight
Stila Magnificent Metals Glitter & Glow Liquid Eye in Molten Midnight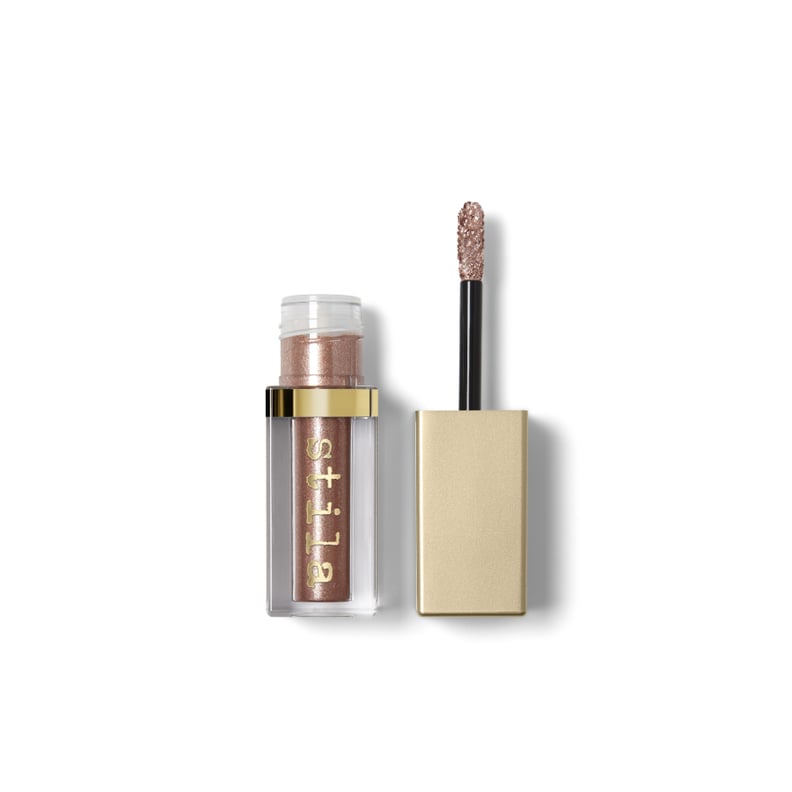 Stila Magnificent Metals Glitter & Glow Liquid Eye in Rose Gold Retro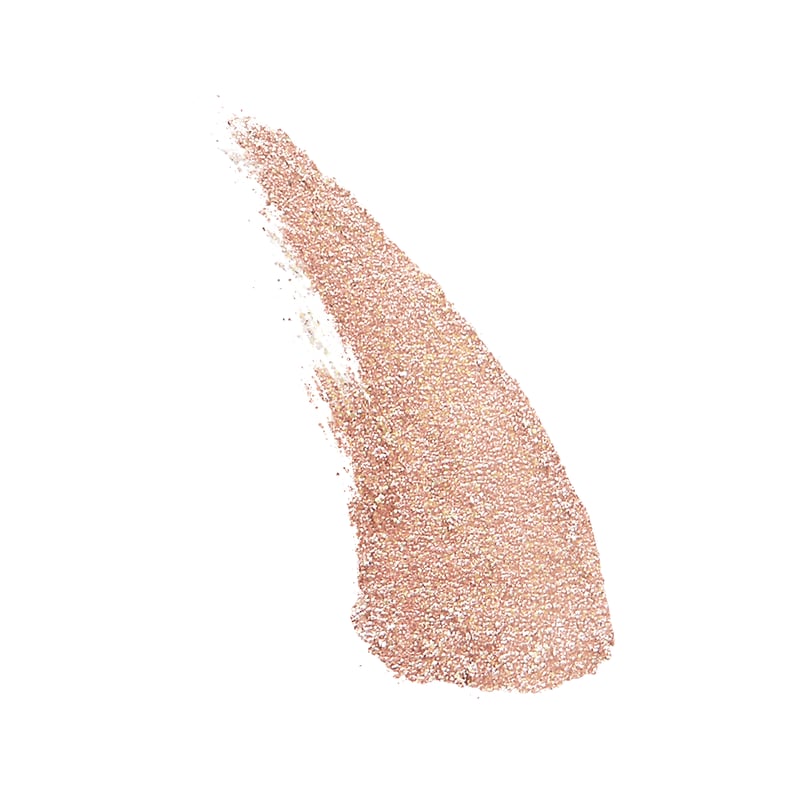 Stila Magnificent Metals Glitter & Glow Liquid Eye in Rose Gold Retro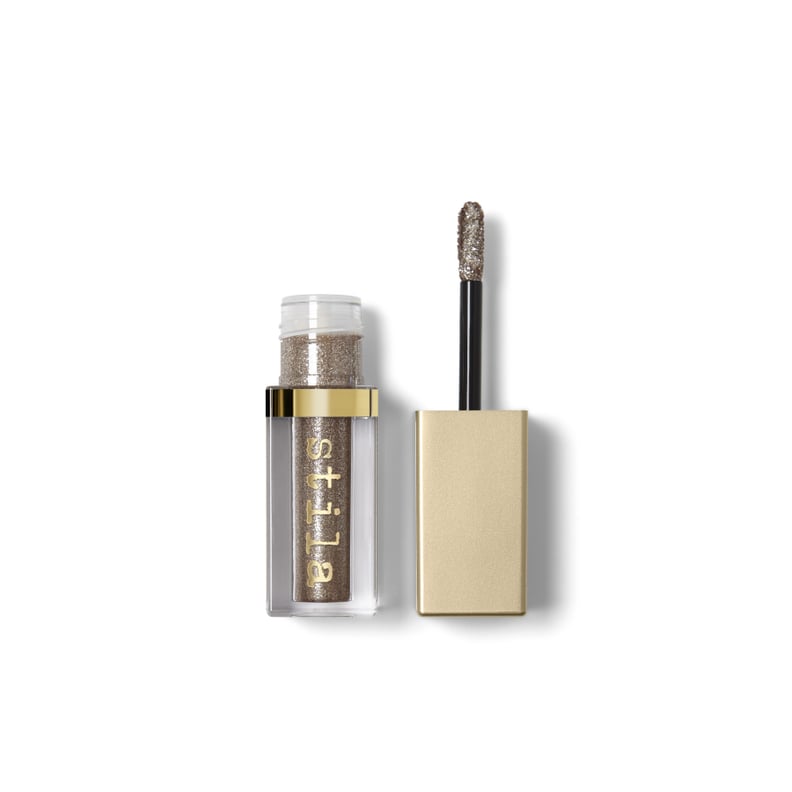 Stila Magnificent Metals Glitter & Glow Liquid Eye in Smoky Storm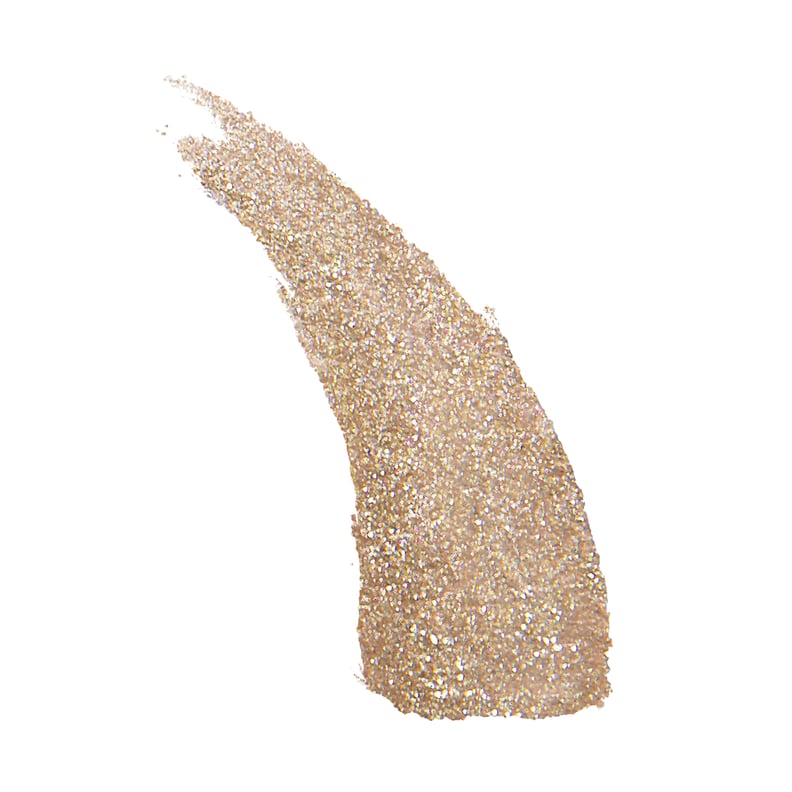 Stila Magnificent Metals Glitter & Glow Liquid Eye in Smoky Storm
Stila Magnificent Metals Glitter & Glow Liquid Eye in Smoldering Satin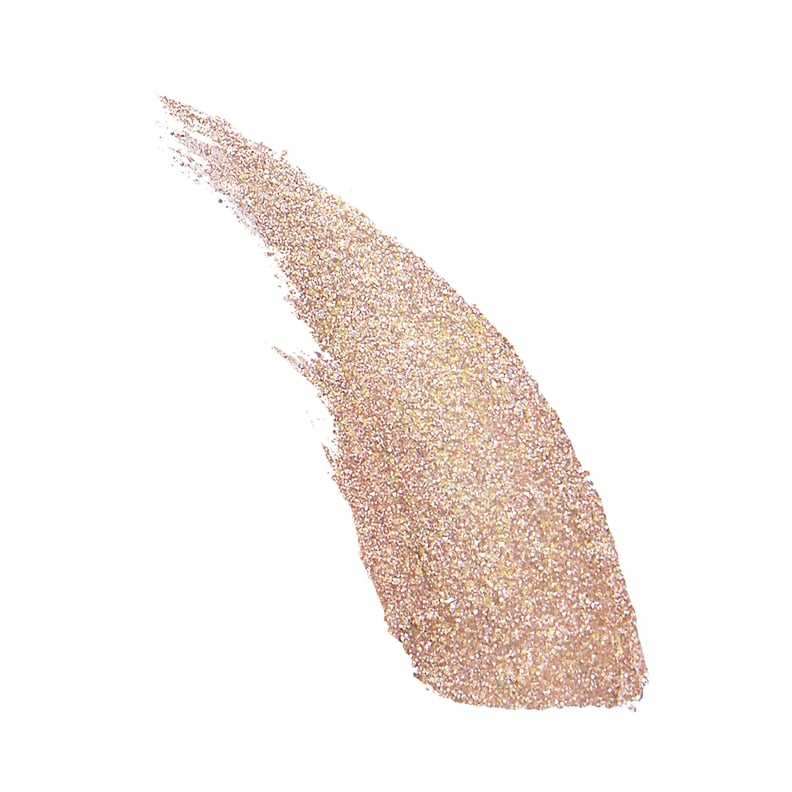 Stila Magnificent Metals Glitter & Glow Liquid Eye in Smoldering Satin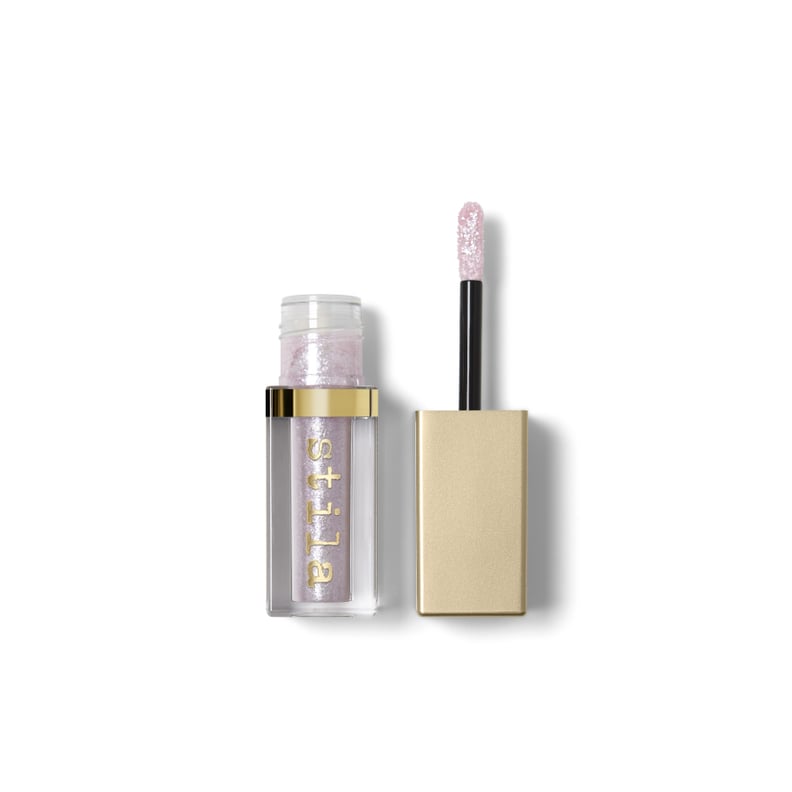 Stila Magnificent Metals Glitter & Glow Liquid Eye in Ballet Baby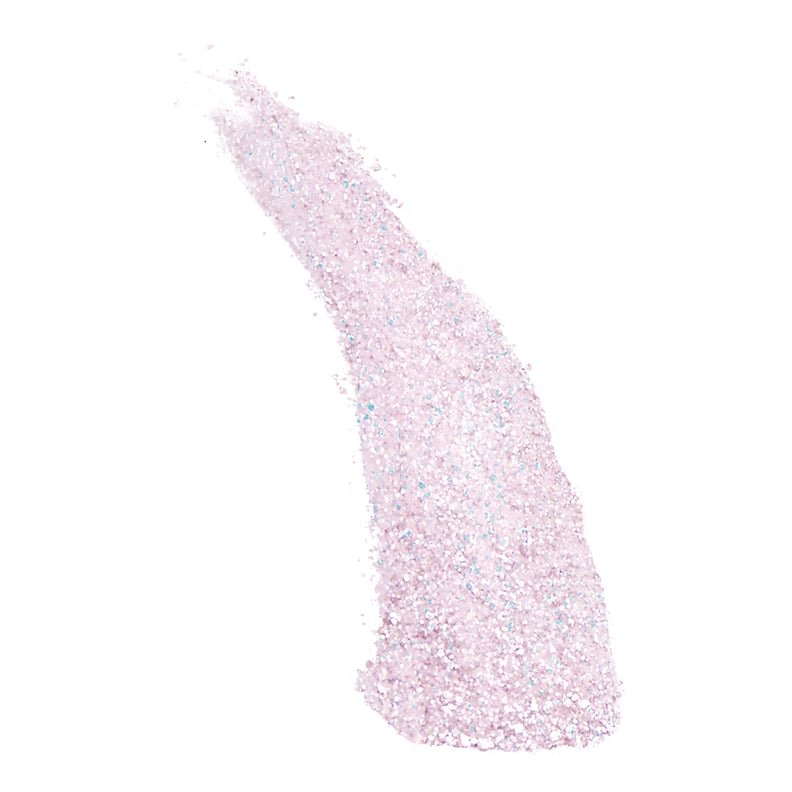 Stila Magnificent Metals Glitter & Glow Liquid Eye in Ballet Baby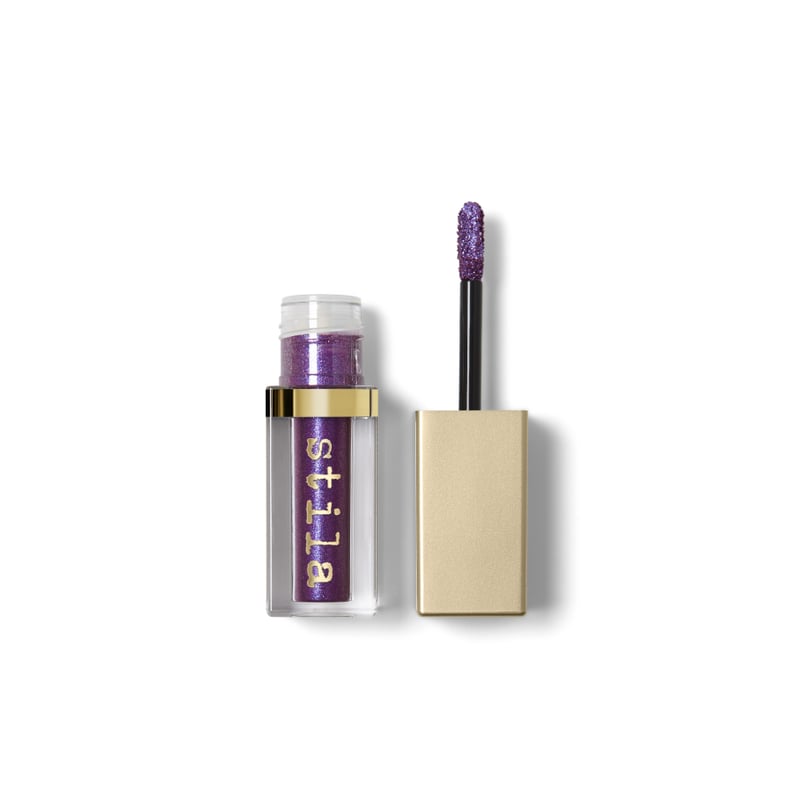 Stila Magnificent Metals Glitter & Glow Liquid Eye in Violet Vixen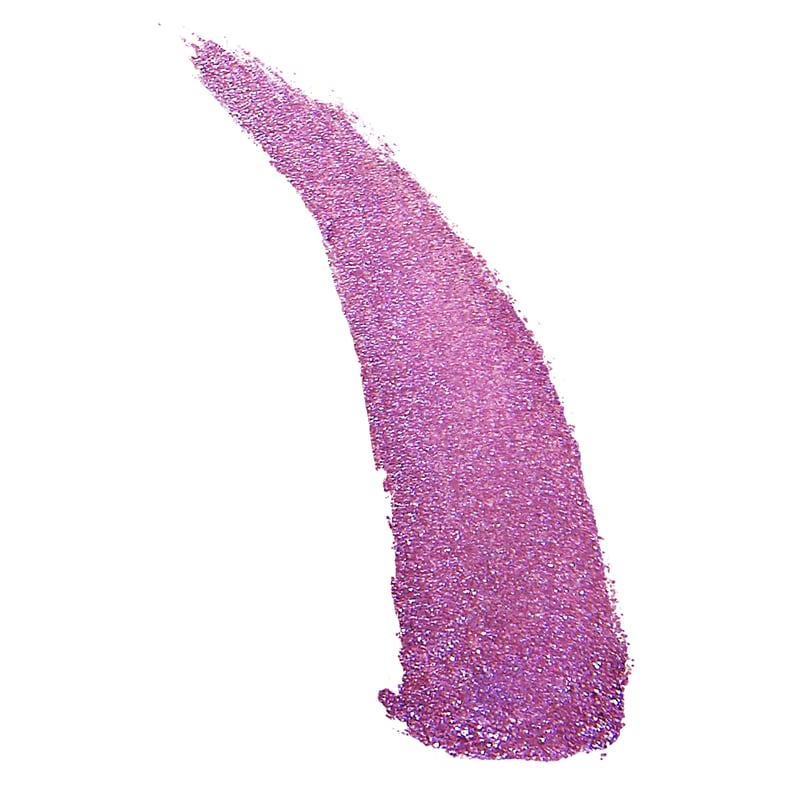 Stila Magnificent Metals Glitter & Glow Liquid Eye in Violet Vixen