This Sunscreen Spray Booth Ensures You Won't Get Burned on Vacation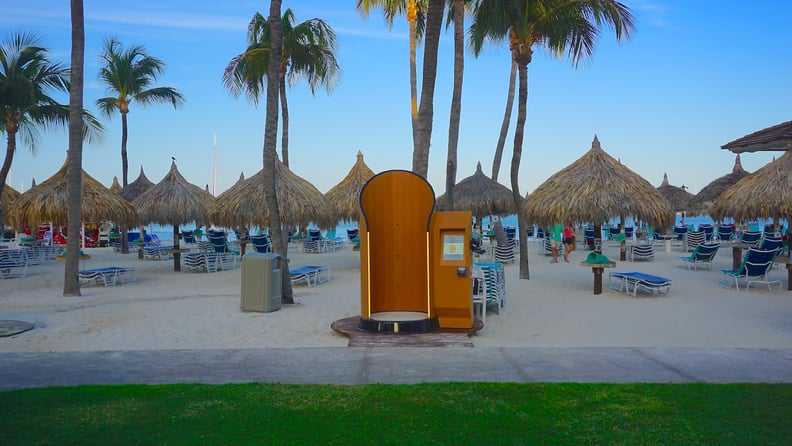 You know you need to wear head-to-toe sunscreen on your beach vacation, but even we will admit that applying it isn't the most fun experience. Clear sprays are difficult to see (and we often miss spots), while greasy creams can attract sand (and cause a mess). So when we heard about an innovative solution — an SPF spray booth — we were pretty intrigued.
SnappyScreen is the creator of the concept, and it's currently available at the Hyatt Regency Aruba Resort Spa & Casino.
The SnappyScreen invention is similar to a spray-tan booth, but instead it mists you with SPF. Users have the option of picking SPF 15, SPF 30, or SPF 40; and the application process takes just 10 seconds. While we we would love to see options for SPF 50 or higher in the future, it is such an easy process that we hope it inspires people to wear sunscreen every day. The actual booth also is weatherproof, so it won't get knocked down in tropical storms.
Watch this video, below, to see it in action! Just think: you'll no longer have to awkwardly ask the dude next to you to rub sunscreen on your back . . .