This Futuristic Toothbrush Has Me Rushing Through My Coffee Just to Brush My Teeth
As POPSUGAR editors, we independently select and write about stuff we love and think you'll like too. If you buy a product we have recommended, we may receive affiliate commission, which in turn supports our work.
Brushing my teeth is not something I've ever looked forward to — not in the same way as some other self-care activities like peeling off pore strips or applying eye masks, anyway. But in 2020, we have to get our kicks where we can find them, and I've found mine with an ultraclean toothbrush that looks like it might project Princess Leia onto my bathroom ceiling.
A few months ago, I traded in my battery-powered brush for Tao's Clean Sonic Toothbrush, a product that has recently been upgraded and rebranded to the Umma Diamond Sonic Toothbrush. The brush comes in four colors: white, black, gray, and the ever-popular rose gold, which I selected. Having a small spaceship on my counter was an unexpected design choice, but I grew to love it just as soon as I pasted up and gave it a go.
I've been using drugstore toothbrushes for as long as I can remember, and the Tao brush was a completely new sensation. The brush, which has a conveniently thin neck, doesn't just vibrate, it pulses 40,000 tiny brush strokes per minute. What I really love, though, is that I don't just toss it in a cup by my sink when I'm done; it tucks into its little homebase, where UV lights kill 99 percent of the bacteria left on the bristles. (It's the same technology Tao uses for its Orbital Face Brush.) By the time I get to it 12 hours later, it's cleaner than, well, probably anything in my home. At a time when my germ paranoia is at an all-time high, this is immensely reassuring.
So, while I never thought this would be the case, I am now tempted to brush my teeth after every meal — I'm home anyway, right?
Tao's Umma Diamond Sonic Toothbrush in Deep Space Black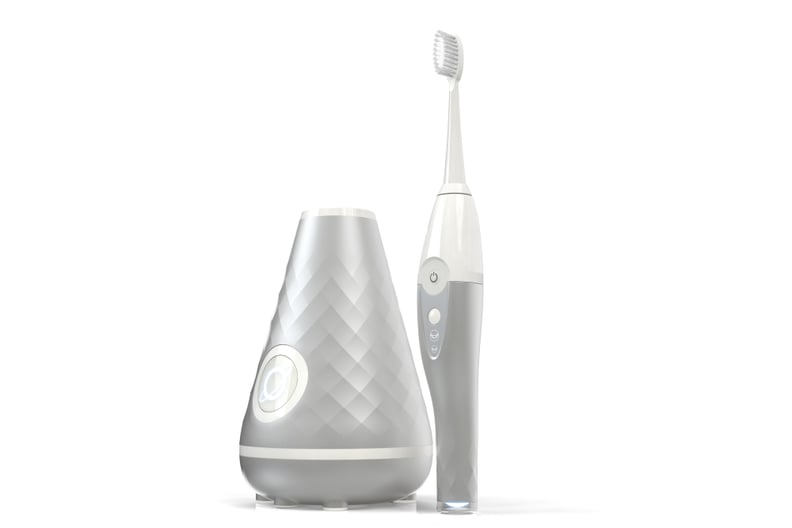 Tao's Umma Diamond Sonic Toothbrush in Stardust Silver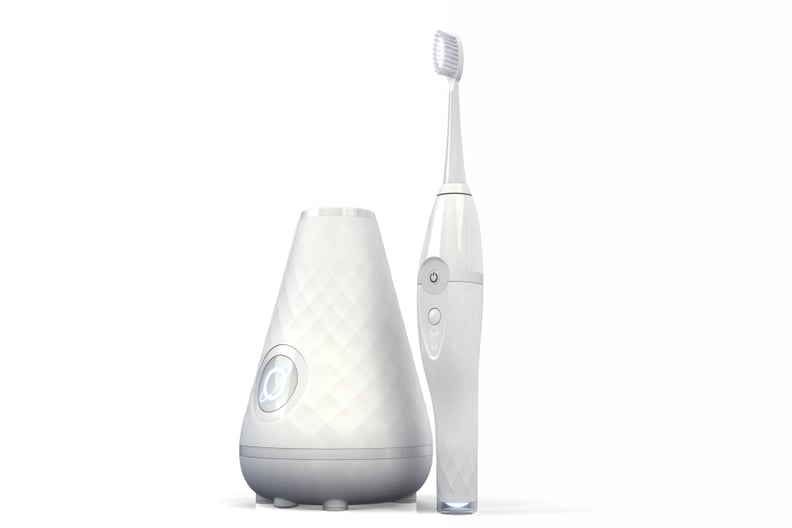 Tao's Umma Diamond Sonic Toothbrush in Super Nova White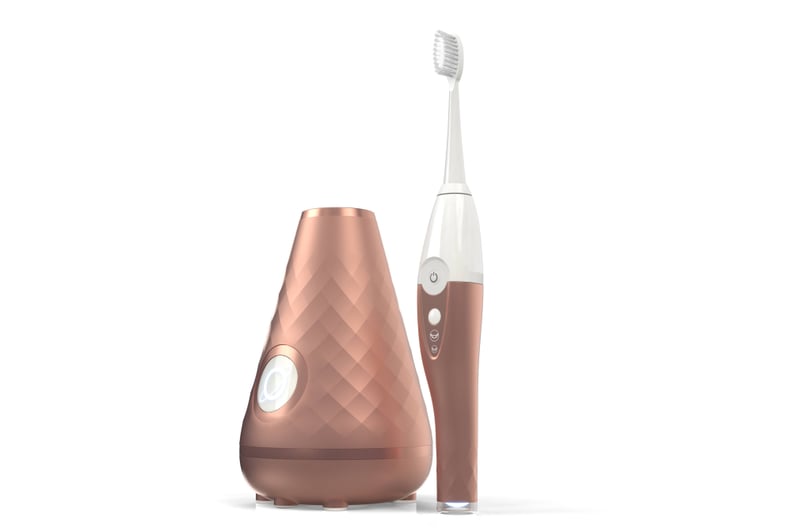 Tao's Umma Diamond Sonic Toothbrush in Rose Gold