Très Chic! Taylor Swift's Side-Swept Bangs Make Her Look So Much Like Brigitte Bardot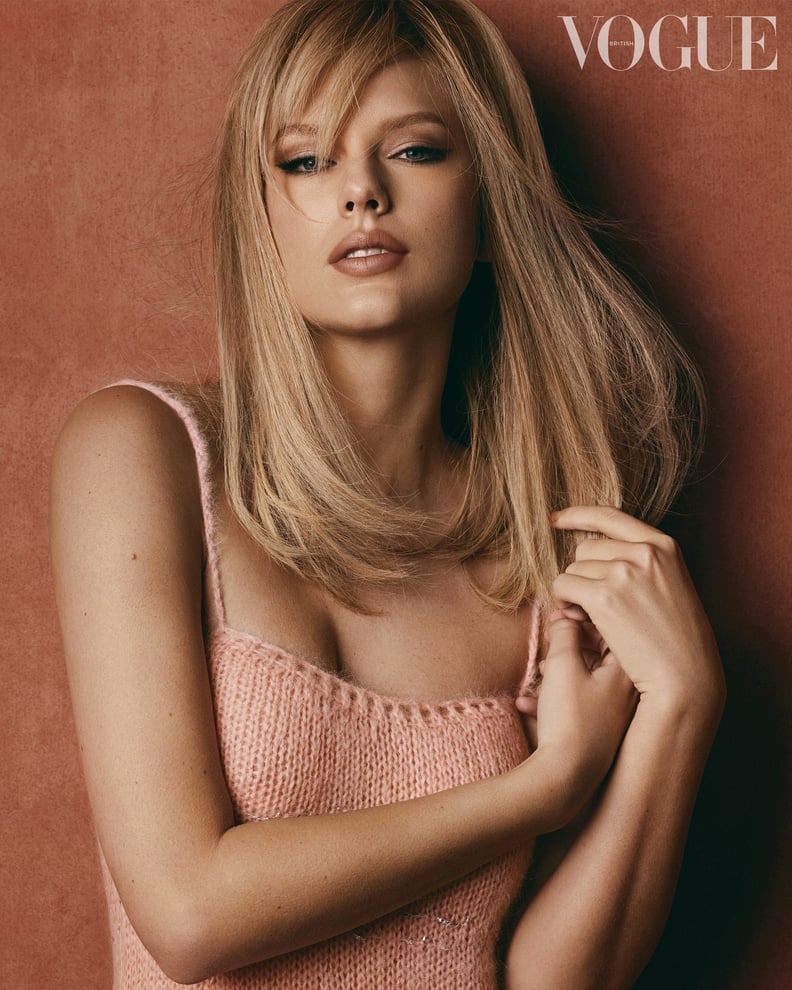 British Vogue | Craig McDean
Taylor Swift is the cover star of British Vogue's January issue, and we couldn't help but notice the subtle change to her bangs, which — along with her winged liner and matte-taupe lipstick — give her a striking resemblance to beauty icon Brigitte Bardot.
The singer has been experimenting with her beauty for as long as we can remember, but there's one aspect of her hair that has been pretty constant (or never gone for long): her bangs. For years, she's worn a face-framing fringe with her signature blond hair, but her latest '60s-inspired choppy side bangs, styled by British hairstylist Guido Palau, really caught our attention.
To achieve the look, Palau smoothed Swift's hair out, maintaining a little messiness throughout so that it didn't appear too sleek, adding a slight flipped-under curl with her ends. But what really gave Swift's hair that nostalgic glamour was the styling of her bangs. Swift's hair had a deep side part with her fringe pushed to one side, leaving it uneven in length with jagged, choppy edges. To maintain the softness, she also went slightly ashier with her blond hue, created by colorist Victoria Hunter, which happens to be the perfect Winter shade for those looking for something a little more low-maintenance. As for her makeup, legendary makeup artist Pat McGrath used neutral matte shades — using the Pat McGrath Labs Mothership VII: Divine Rose Palette — for an equally effortless vibe.
Swift serves as inspiration that sometimes little is needed to switch up a beauty look. In this case, simply altering the styling of a fringe can give a nostalgic-yet-modern '60s beauty icon vibe in the best possible way.
Ahead, get a closer look at Swift's '60s-inspired beauty on the cover of British Vogue January issue, hitting newsstands Dec. 6.