Tess Holliday's Advice For Dealing With Body-Shamers Is Something We All Need to Hear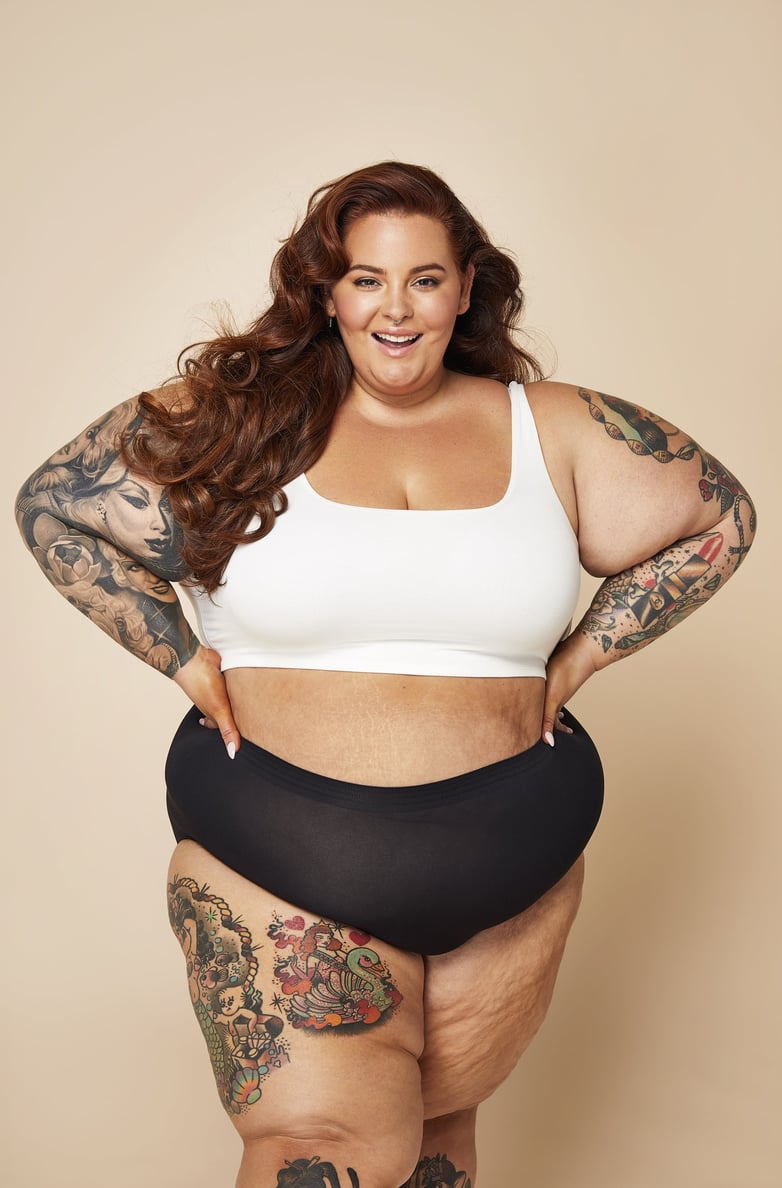 Courtesy of Isle of Paradise
First thing's first — body-shamers don't faze Tess Holliday. The plus-sized model told POPSUGAR that when her size is being attacked on social media, she doesn't really care. "Calling me fat is nothing to me," she said. "I know I'm fat."
Though Holliday is able to tune out any negativity that comes her way, she has solid advice for those who might feel disheartened by negative comments they've received.
"For everyone else — do your best to remember that social media is not real life," she said. "These people don't know you. They're not paying your bills, and the best thing you can do is just to block it out and be kind to yourself, and I fully think that taking social media breaks is totally healthy and we should do it often."
She explains that she believes the attacks are a projection of the person's unhappiness and that it has nothing to do with who she is as a person and what she does.
Holliday's career has been centered around spreading the message of body positivity — having created the viral #effyourbeautystandards hashtag, which kicked off a community that encourages people to share their stories.
It's this drive to empower others that drove the kismet collaboration between her and self-tanning brand Isle of Paradise. The newly minted spokesperson for the brand's "Get Body Posi" Campaign — which aims to put body acceptance above beauty industry standards — was influenced by how she'd aligned with its messaging and its efforts to collaborate with people who are making an impact in the body-positive community.
Check out the images from the campaign, ahead.