Thrive Causemetics Liquid Lash Extensions Mascara Review
This Viral $24 Mascara Made My Lashes Look Like Falsies
As POPSUGAR editors, we independently select and write about stuff we love and think you'll like too. If you buy a product we have recommended, we may receive affiliate commission, which in turn supports our work.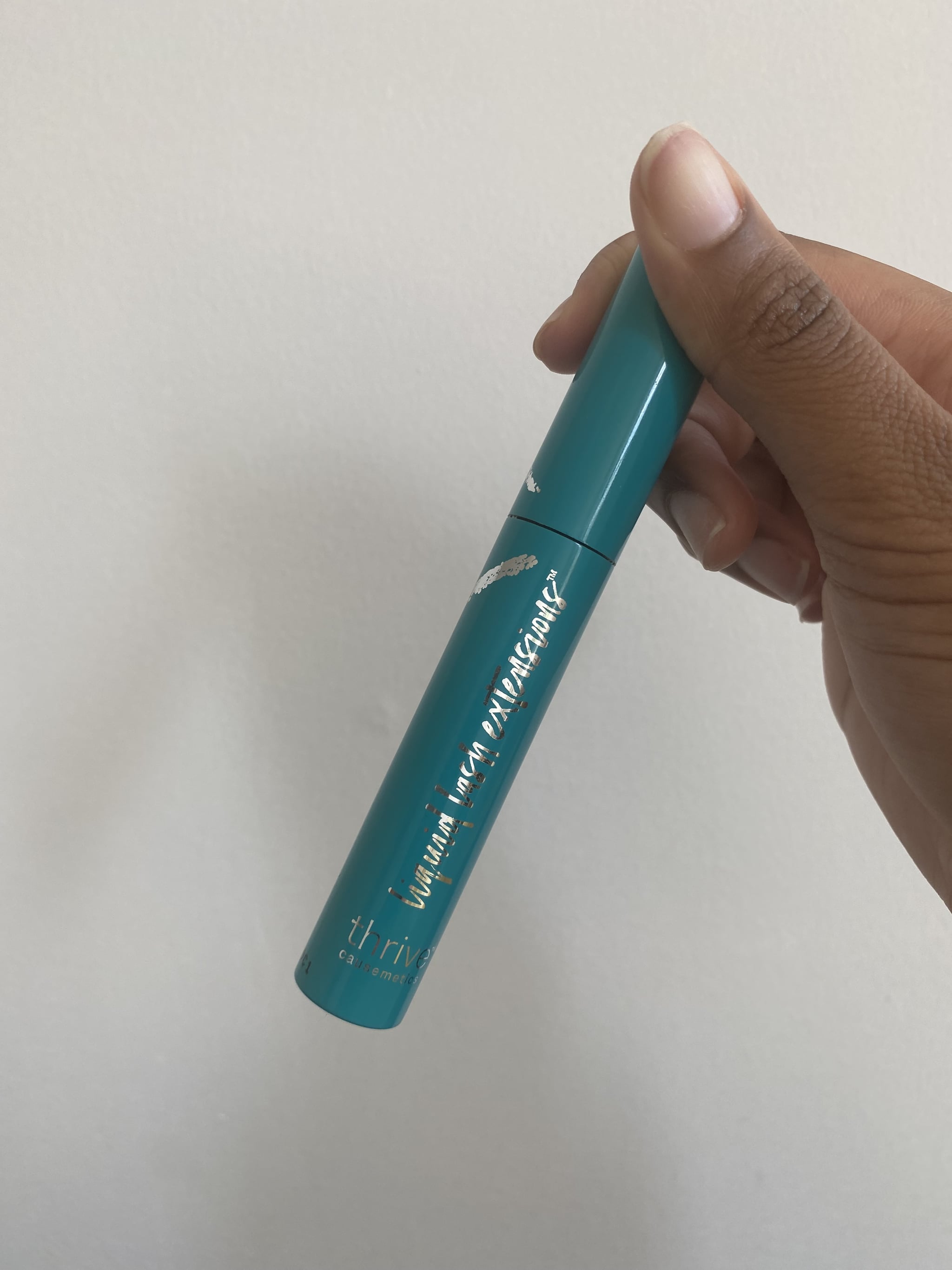 Mascara can be pretty hit or miss for me. While I have fairly long lashes, they often lay flat, so adding mascara can weigh them down more, making them look straight with a weird flick at the end instead of curled at the root, which would open the eyes for a fresher appearance.
While scrolling through Instagram one day, I came across a video of the Thrive Causemetics Liquid Lash Extensions Mascara ($24). In the video, influencer Rachel Rigler demonstrates the mascara's impressive lengthening and volumizing properties, and her lashes look like she added false eyelashes in just two swipes of the mascara brush. This, of course, made me fall down a rabbit hole of reviews on the mascara, and video after video revealed each user achieving longer and thicker-looking lashes after using the product. Their lashes also looked light and fluffy and not clumpy like some mascaras have left mine. As I am always looking to add to my holy-grail mascara collection, I had to try it.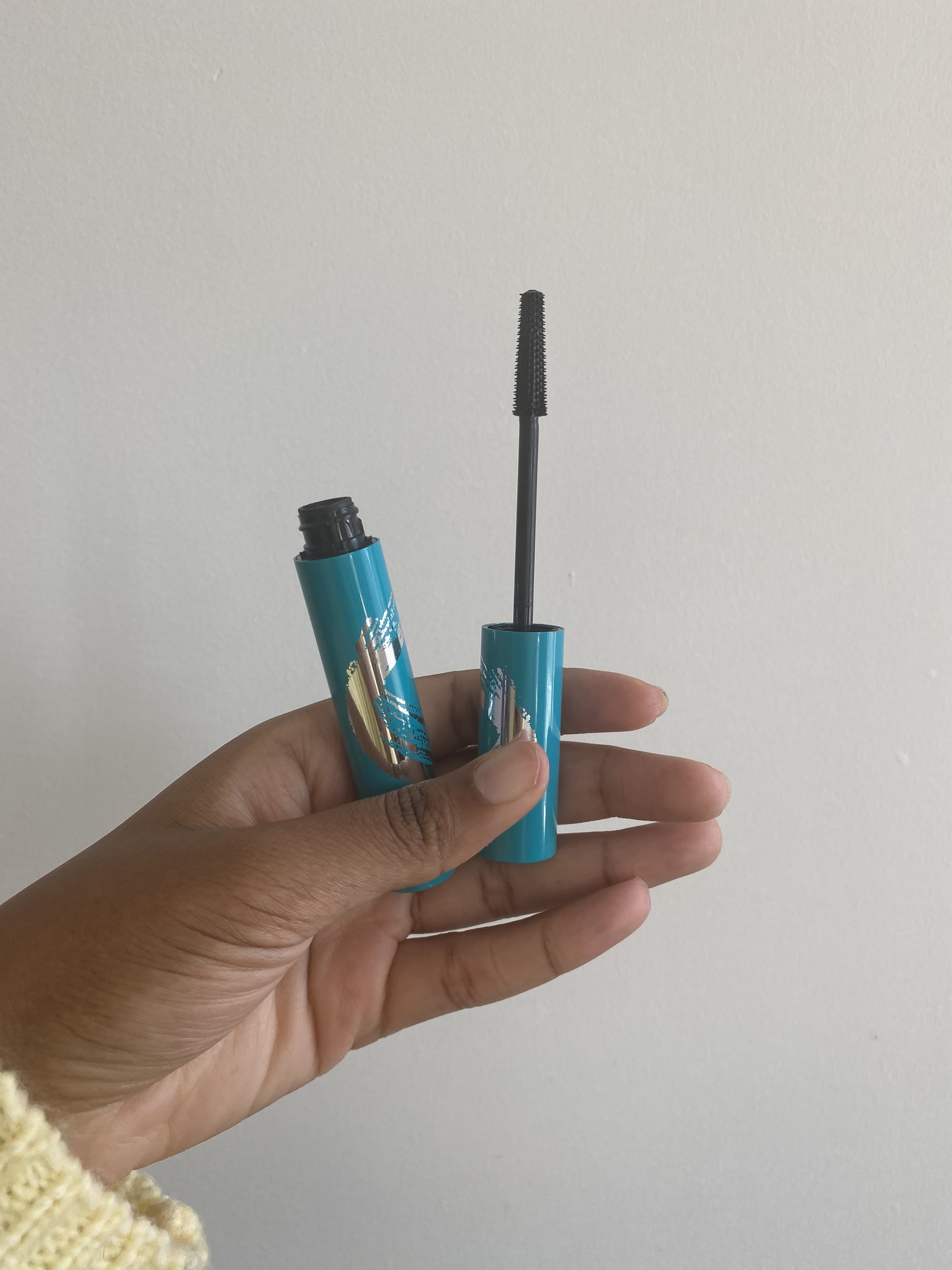 The green tube that the mascara came in felt weighty and luxurious, so I immediately felt like I was in for quite the lash experience. The brush had a tapered, triangular shape, and the bristles were short and spiky. Though I typically like longer-bristled brushes, for the results that I saw on Instagram, I was willing to try anything.
Because I wanted to see how well the mascara curled on its own, I skipped using my lash curler and instead went straight in with the mascara on my lashes. Starting from the root of my lash, I wiggled the brush upward to fully coat the lash.
After one layer of mascara, I started to see more of my lashes, but after applying the second layer was when I saw the magic happen. After the second layer, my lashes not only looked longer but also thicker, and they even curled slightly — quite the feat when their natural inclination is to do everything but.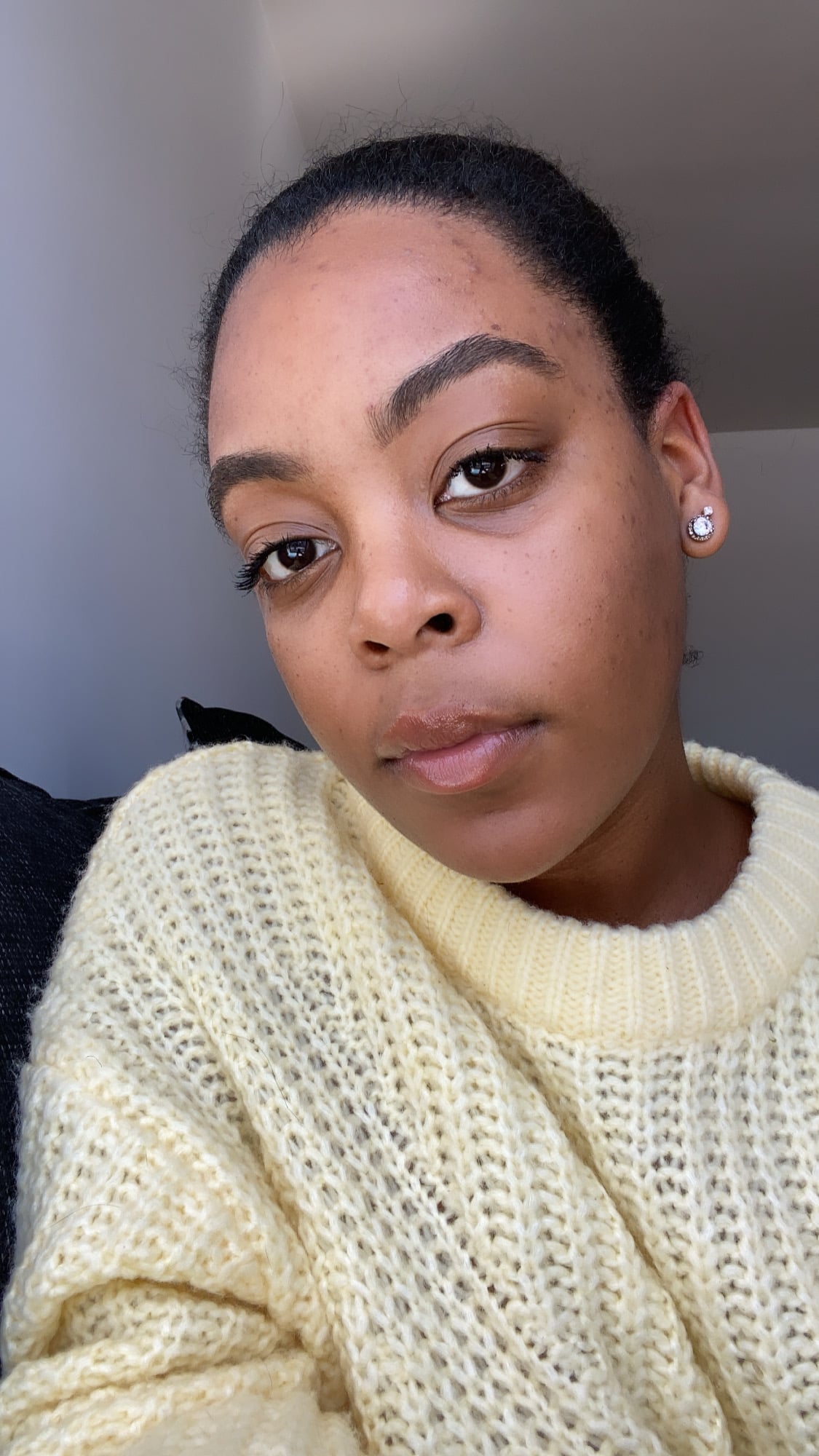 I don't expect a mascara to fulfill all of my needs in one go, but I have to say, this one has came pretty close. My only gripe with this product is that with the bristles being shorter, I felt like I had to dip the wand a few times to feel like my lash was fully coated in mascara. For the first eye, this resulted in me using too much product (and as a result, I had to use a small brush to comb my lashes through), but by the second application, I had gotten the hang of it.
All in all, this mascara is definitely worth at least trying once. Whether you're looking for length or volume, it will have you covered and will even open the eye a bit more with the slight curl it provides, giving a more fresh-faced and youthful appearance overall. I definitely recommend this mascara, and it will be going into my permanent makeup collection.
Rating:
Image Source: POPSUGAR Photography / Ariel Baker