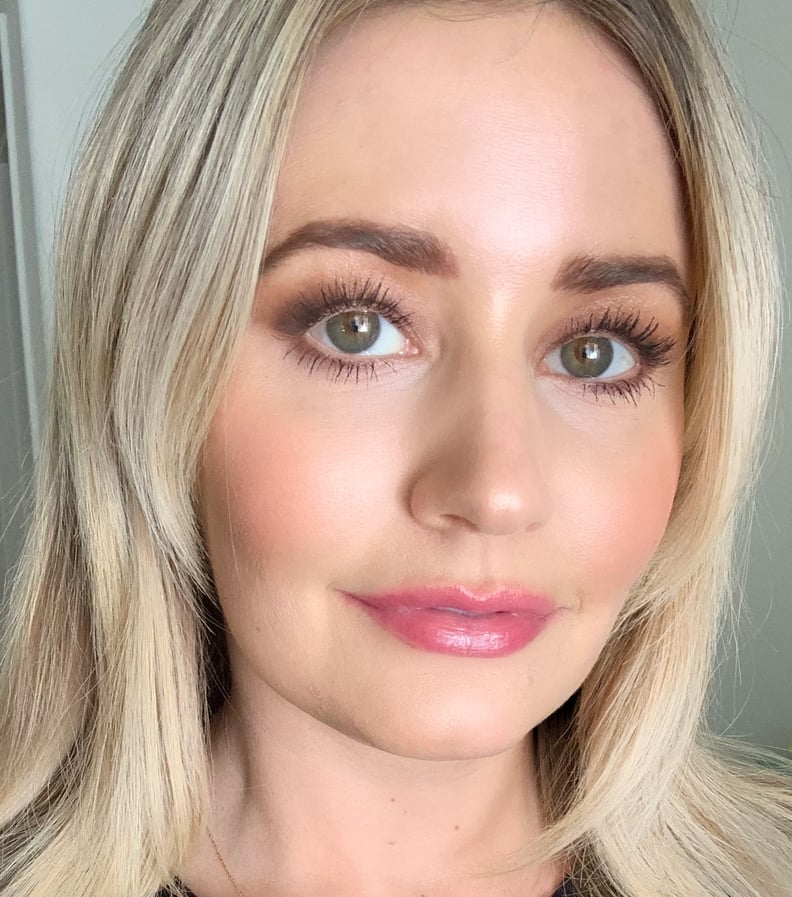 Instagram | KirbieJohnson
If you're a fan of Too Faced's cult favorite Better Than Sex mascara, the brand is launching something else you'll want to get your hands on. On June 6, Damn Girl! 24-Hour Mascara will launch exclusively at Sephora. I got to try the mascara at the launch party held at the back lot of Universal Studios Hollywood, ready to see if my lashes would be worthy of a "Damn, girl!" after test driving it.
I arrived sans mascara, per the instructions on the invite, and I was immediately taken by Too Faced makeup artist Spencer Pursell's lashes — they looked perfect. Fake, even. He told me that he flew in from out of town and had had the mascara on since midnight the night before. I politely nodded my head but thought, "yeah, right" and made my way to the vanity station to get my hands on the mascara. Damn Girl! is touted as a long-wear mascara that promises to deliver "extreme thickness," curled, and lighter-than-air lashes. Candidly, I am not a big Better Than Sex fan, which I'll explain later in this review, so I was a tad nervous that this new launch might not be my cup of tea. But Better Than Sex is the number one prestige mascara in the world, so regardless of my thoughts, Too Faced had big shoes to fill.
Keep reading to see how the mascara looks on, how it holds up after 24 hours (including sleeping with it on), how the reapplication process went, and other important things you need to know. (Please note that we at POPSUGAR Beauty do not recommend sleeping in your mascara. We experiment so you don't have to.)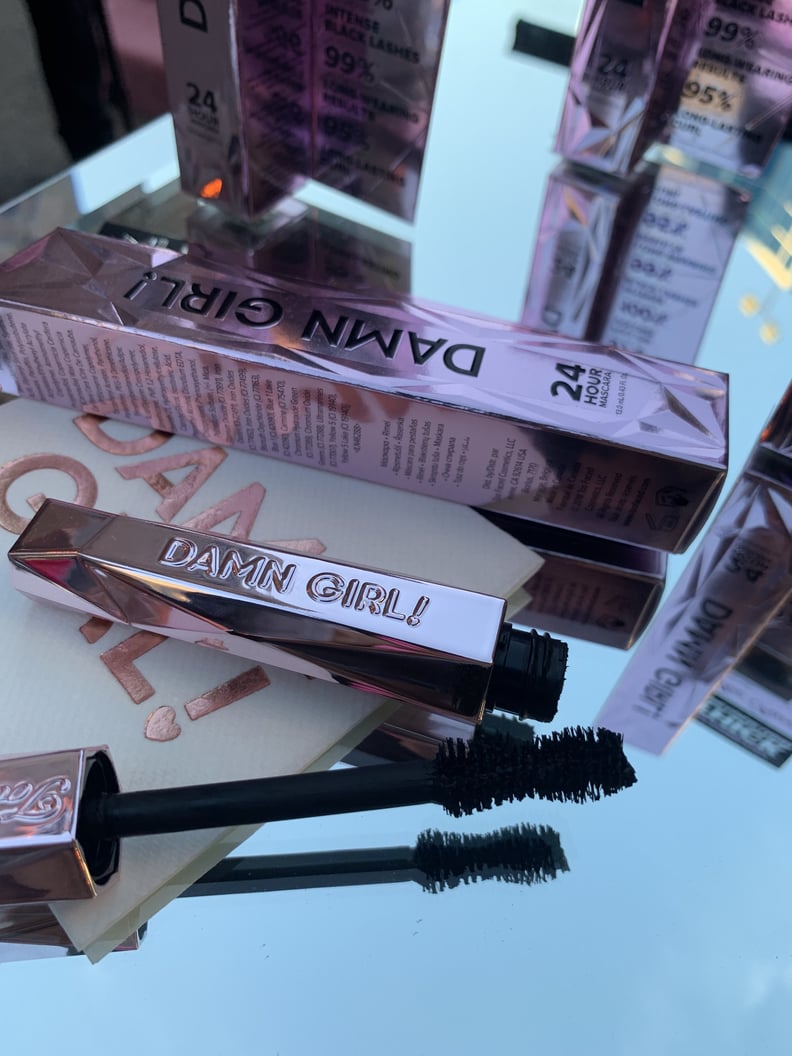 Too Faced Damn Girl! 24-Hour Mascara
Damn Girl! has what the brand is calling an "infinity" brush, which is made of bristles to "lift, curl and hug the lashes." The formula is not waterproof, but it promises 24-hour wear. The waxes used in the formula claim to melt into each other, so that the mascara doesn't clump when reapplied. These waxes are probably also responsible for the lifted, light-as-air effect.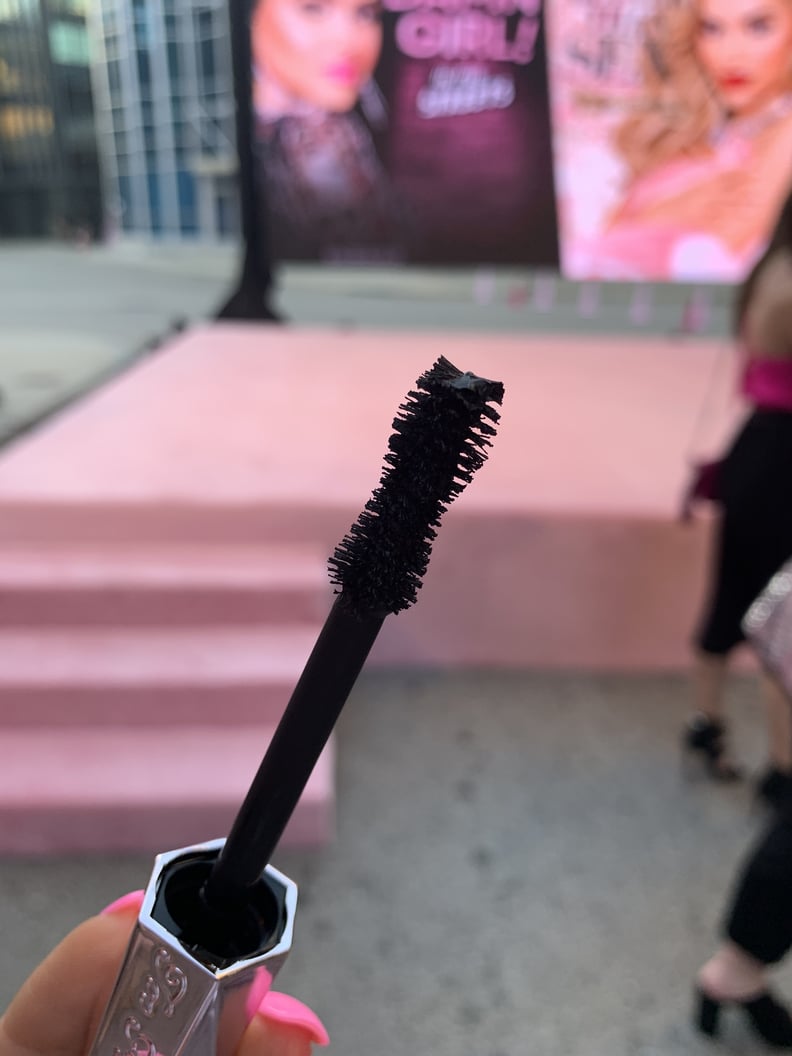 The "Infinity" Wand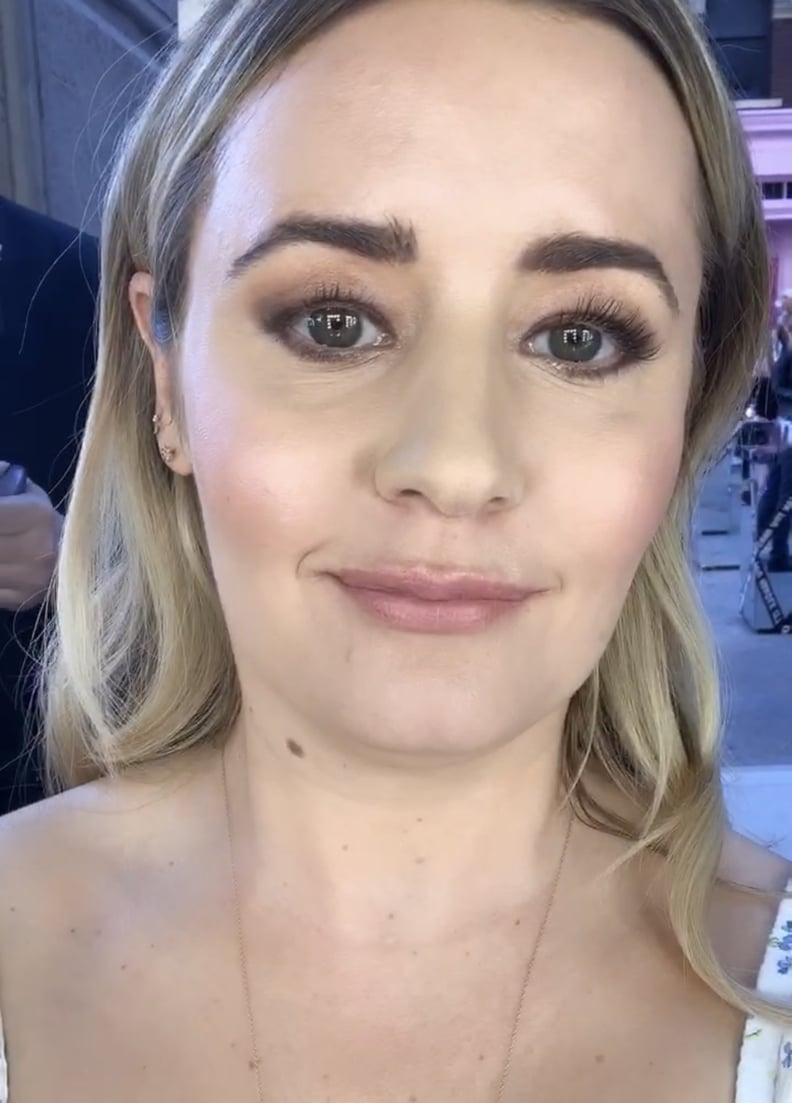 One Coat, One Eye (6 p.m.)
I applied the mascara to the top lashes of my right eye, shown here. It packs a punch for sure. I had been applying individual lashes to thicken up my lash line the past few months, but this formula fans them out so beautifully, it's clear I don't need them anymore.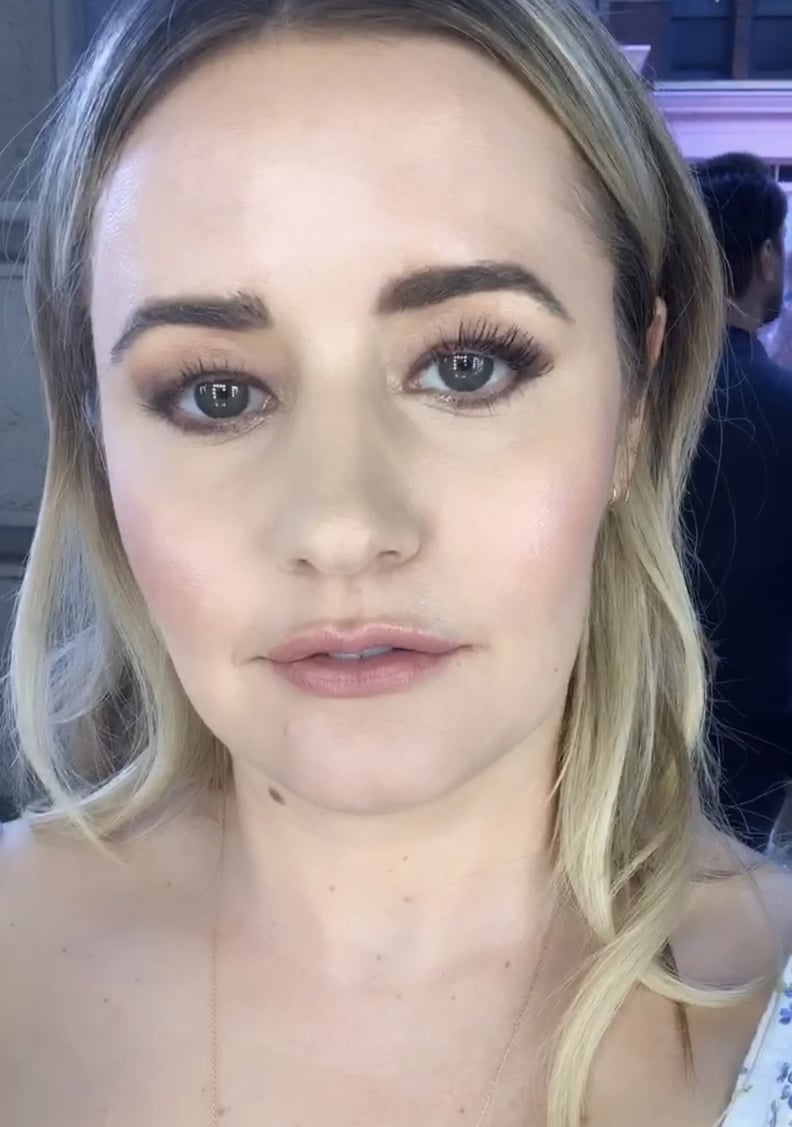 Two Coats, One Eye
One thing I appreciated about this mascara was how easily it fanned out my lashes. Typically, with a thicker wand, it's easy to make a mess and apply too much of the product. None of the mascara transferred to my lids, and it didn't weigh my lashes down either.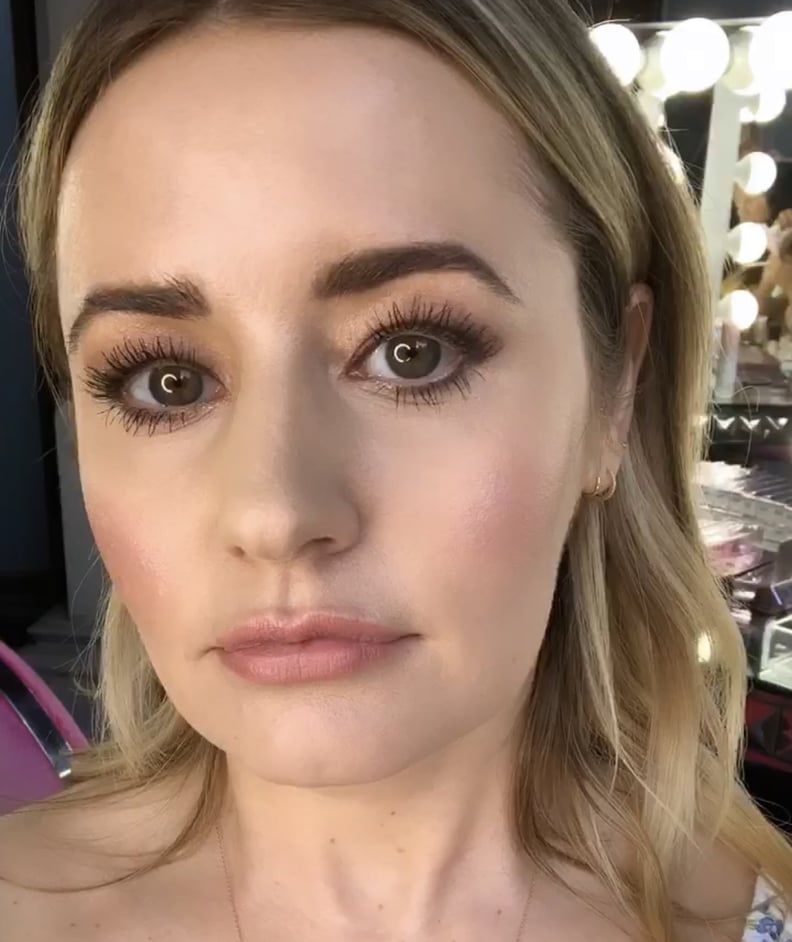 Both Eyes, Two Coats
WHO IS SHE? When I applied this mascara, I actually started grinning — I was giddy with how well it applied. The real test would happen later in the night. (More on that later.) One question I was asked frequently on the 'gram was how it compared to Better Than Sex, Benefit's BADgal Bang!, and L'Oreal Paris Unlimited, the last two of the three of which I'm a huge fan.
The formula of all three of these mascaras is on the wetter side; Damn Girl! isn't. Better Than Sex has a similar wand to Damn Girl!, but BTS's wand picks up too much product for me, and it ends up transferring to my lids and flaking throughout the day, so I'm not a big fan. To reiterate, I have not had this happen with Damn Girl!.
BADgal Bang! and L'Oreal Unlimited utilize a plastic bristle wand, and the shapes allows you to get superclose to the base of your lashes. I prefer traditional bristle wands, but I do love these two mascaras because of how well they separate my lashes, but they don't create a fluffy effect like Damn Girl! does — they're more defined. The best way I can describe the difference in the volume is that BADgal Bang! and Unlimited coat the lashes to add volume and Damn Girl! seems to grab each and every lash on your lash line so that your lash line appears fuller. Does that even make sense? At this point, I have a mascara hangover given how many times I've written lash, lashes, wand, volume, and mascara.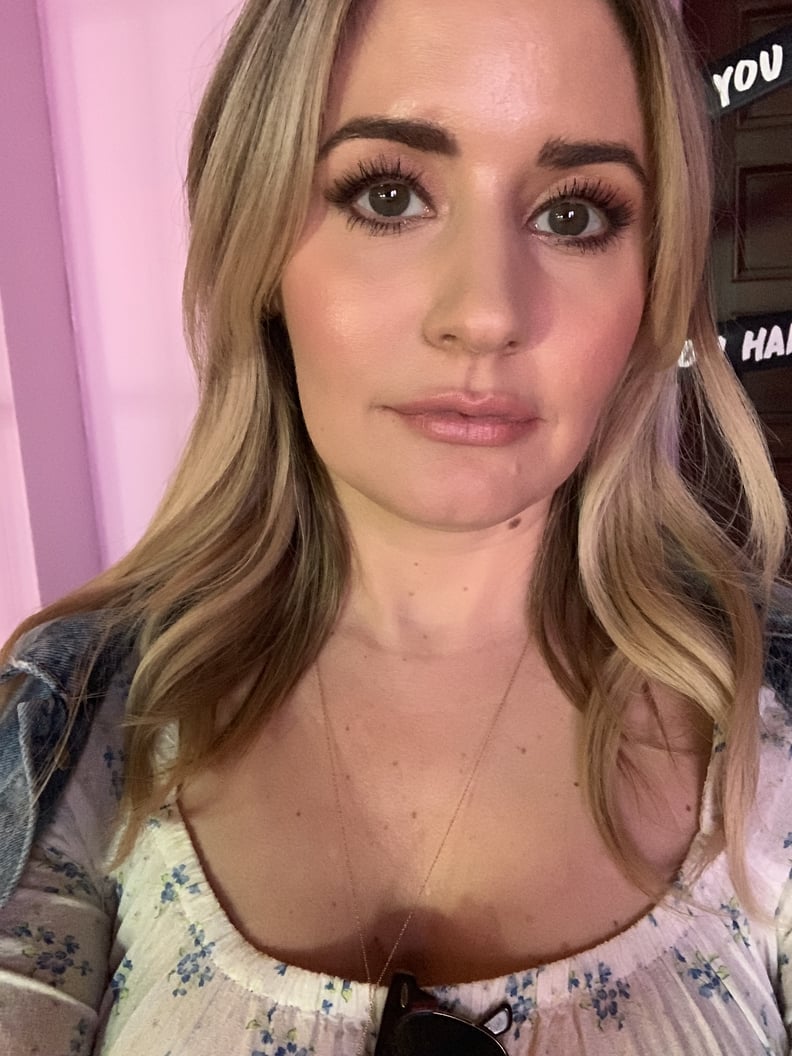 Two Hours of Wear (8 p.m.)
No flakes here — praise the lash gods.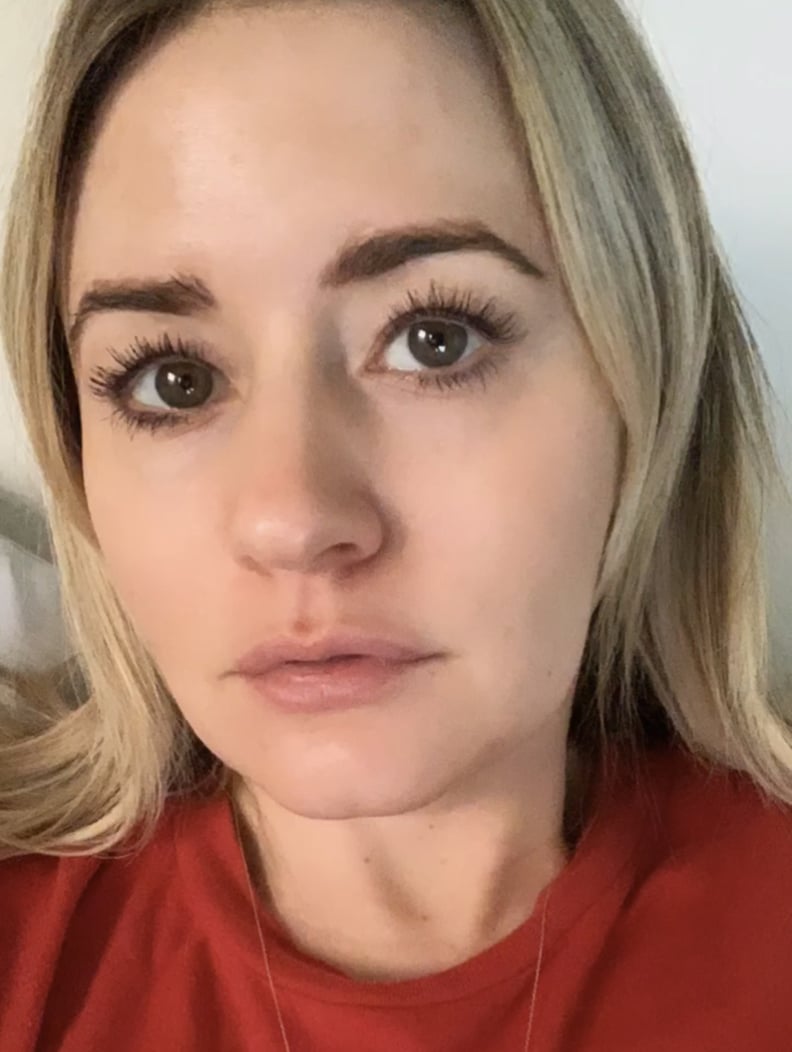 The Next Morning (13 Hours of Wear, 7 a.m.)
Because Damn Girl! claims itself as a 24-hour formula and that you can keep reapplying without worrying about spider lashes or flakes, I decided to remove all of my makeup for the night except for my mascara. Yes, I slept with my lashes fully did. (For all things good in the world, I must remind you not to sleep in your eye makeup. Not only is it usually not a cute look in the morning, but it could cause some serious eye issues as well. Leave the risk-taking to moi.)
I woke up the next morning, and I kid you not, there was not one flake to be had. I didn't even sleep like a corpse! I slept on my side, back, front — these lashes stayed in tact. It was extremely gratifying. (Like the part in Legally Blonde when Elle Woods exposes Chutney Windham for killing her father due to her epic perm lie.)
I have on a little bit of liner on my lower lash line because I couldn't remove it without taking off the mascara. ¯\_(ツ)_/¯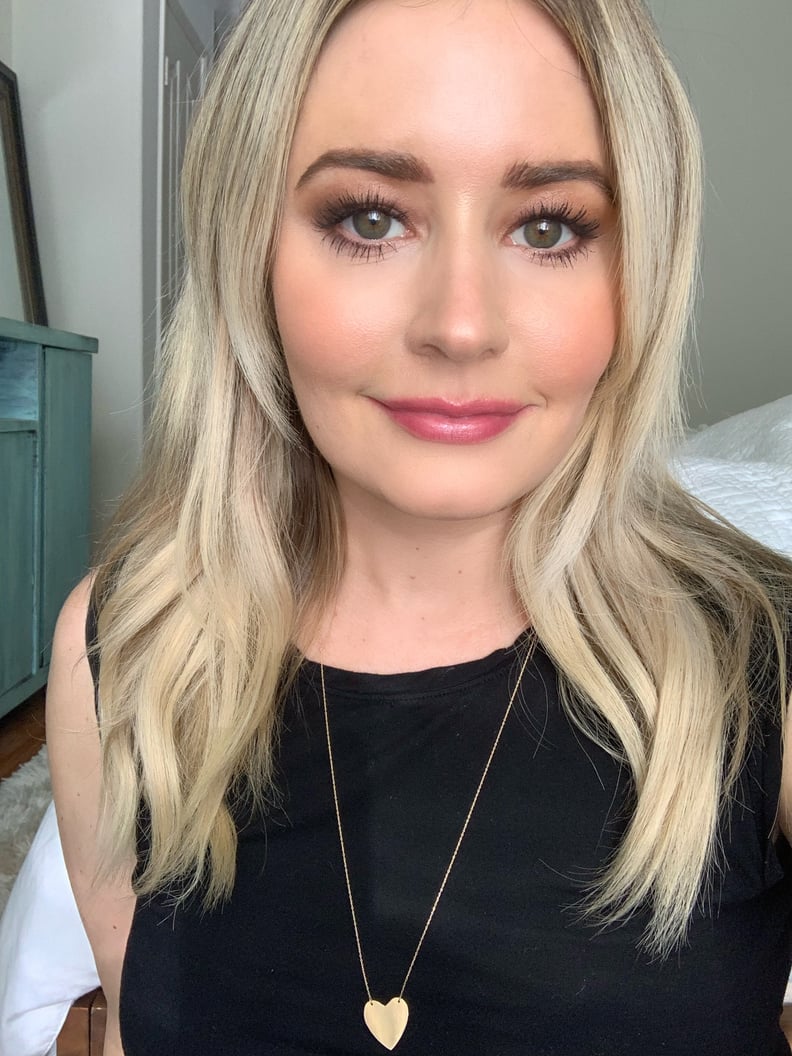 Four Coats on Each Eye (20 Hours of Wear, 2 p.m.)
I got ready for the day and applied two more coats of mascara to my top and bottom lashes, bringing me to a grand total of four coats, with 14 hours between reapplication. I went off to a few meetings, returning home at 2 p.m. to write, and yet again I had absolutely no flakes. My lashes were still lifted and curled. Is my name Sabrina Spellman? Hermione Granger? Elphaba? Winifred Sanderson? Stassi Schroeder? (Sorry. You get it.) What is this sorcery?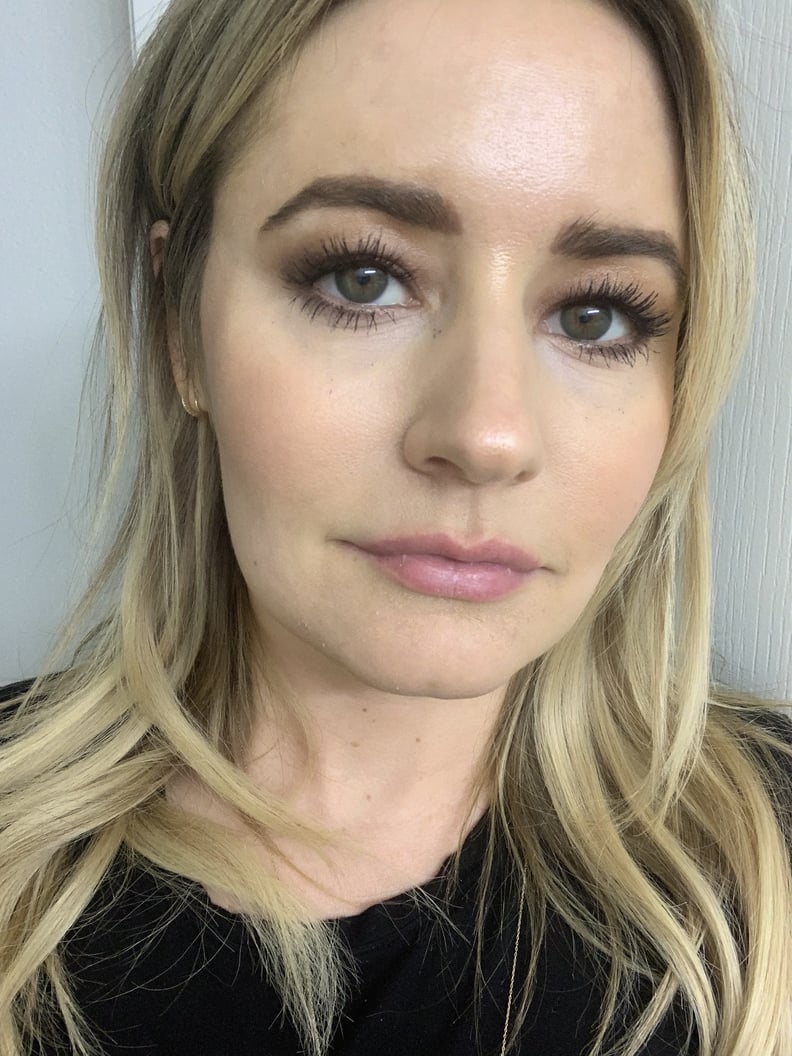 24 Hours of Wear (6:30 p.m.)
I ended up taking a short nap around 5 p.m. because, as it turns out, I am not a witch or else I would have cast a spell to fix whatever was causing the intense shooting pain going down my back. As you can tell from my slightly shiny face, my makeup was disturbed, and there is a tiny flake on the side of my nose. But you know what? I don't care. One flake. ONE! Some of my friends should take lessons from this mascara on how to curb their flaky tendencies. (Sorry, friends, but it's true.) Overall, Damn Girl! delivered, and I've never been happier to sleep in my makeup.
The obvious question here: if it holds up this well for a whole day, how do you get it off of your lashes? The great news is it literally glides right off with water. Remember, it's not waterproof. I wish I knew more about how it defies logic, but at this point I've decided maybe it's because I did something good and the universe is rewarding my behavior.