As POPSUGAR editors, we independently select and write about stuff we love and think you'll like too. If you buy a product we have recommended, we may receive affiliate commission, which in turn supports our work.
It seems that lately, I can't scroll through my Instagram feed or browse the Internet without seeing mentions of Too Faced. Not that I mind! I'm a big fan of the brand and can't wait for the launch of the waterproof Better Than Sex mascara (out in March) or its collaboration with Kat Von D. As if those new releases weren't exciting enough, it has me amped for another upcoming collection: La Matte Color Drenched Matte Lipstick ($22).
You may already be familiar with the company's La Crème Color Drenched Lipstick ($22), which is ultracushy and comfortable to wear. However, the product is exclusively available in a creamy, slightly shiny finish. I truly love this texture, but as a matte-lipstick addict, I don't find myself reaching for the La Crème on a consistent basis.
The product development masters at Too Faced read my mind and whipped up a matte formula of their awesome Color Drenched lipstick that's just as creamy as the original. Despite the rich, balmy quality of each shade, it doesn't feather or bleed and lasts for hours. And whether you are a purple pout fanatic or drawn to nudes, you'll find your perfect color in the 10-shade collection.
My favorite thing about these lipsticks, though, is the name of each one. A classic red shade, "Rebel Heart," must be a nod to Madonna's most recent album. A vivid pink called "As If" would be Cher Horowitz's go-to hue. But the name of the vibrant, dramatic orange formula ("The New Black") stood out to me the most. The founders must be as excited for season four of Orange Is the New Black as I am.
Read on to preview every color from the collection, then head to Ulta on Feb. 28 to pick out your favorites!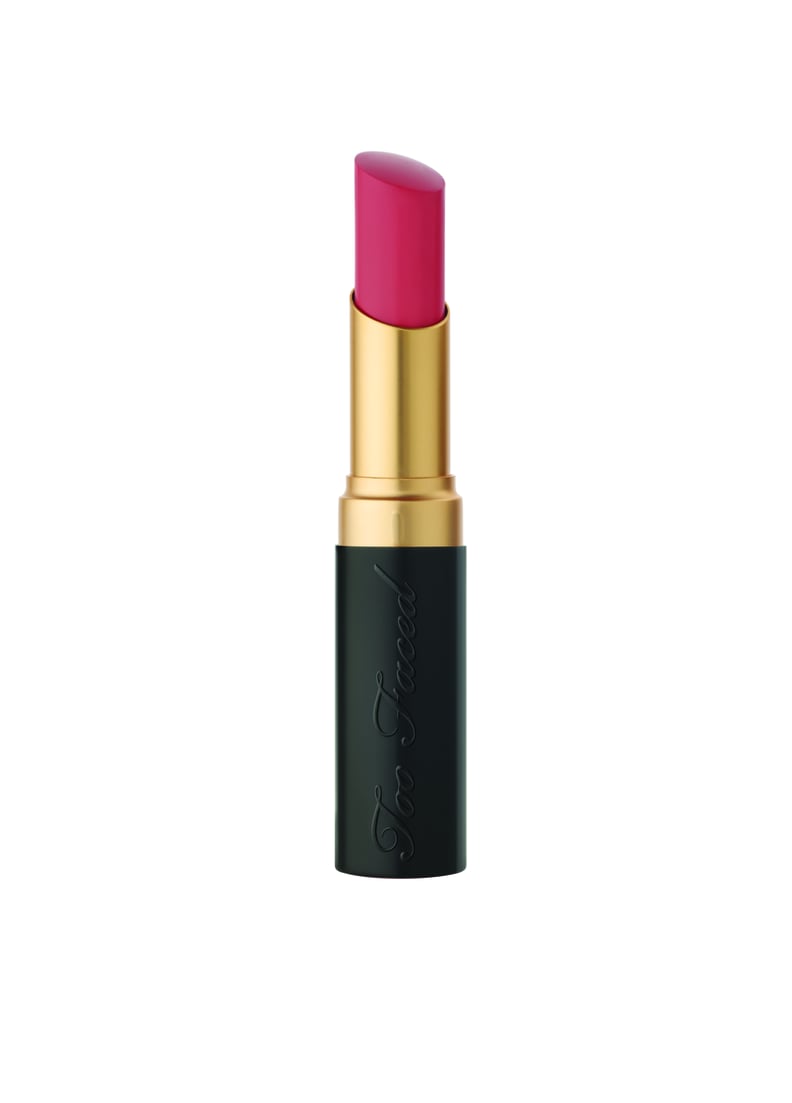 Too Faced La Matte Color Drenched Matte Lipstick in Bachelorette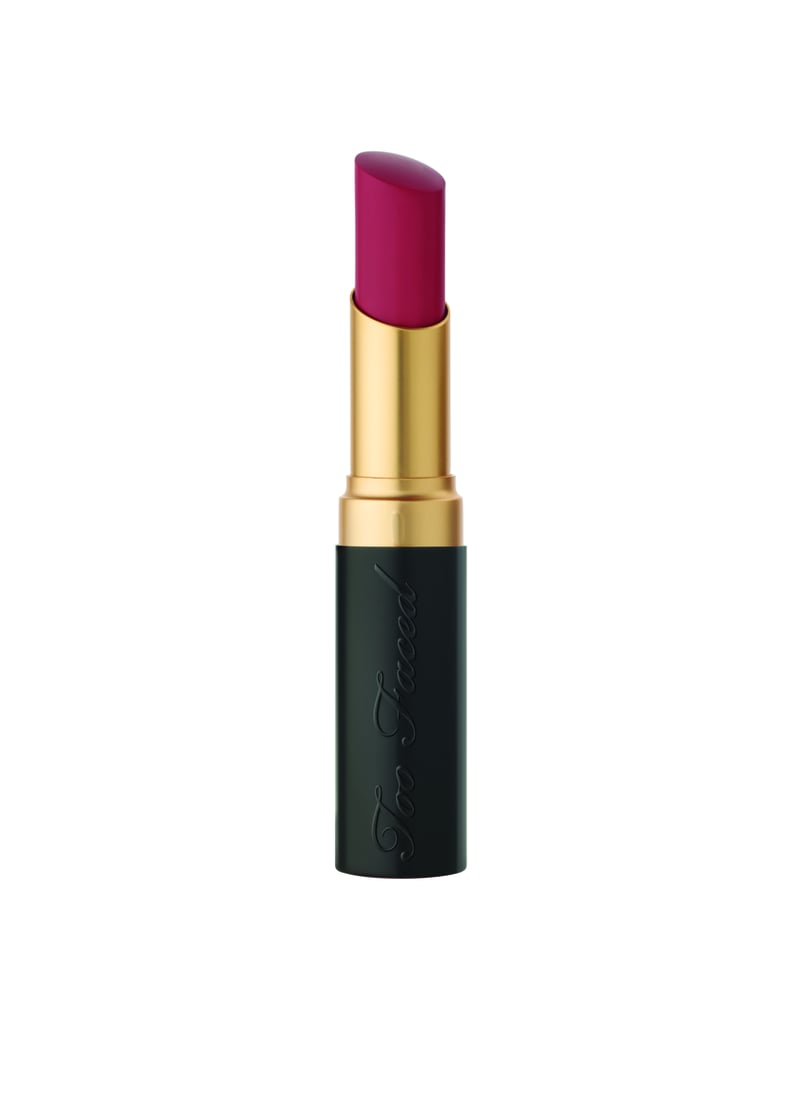 Too Faced La Matte Color Drenched Matte Lipstick in Hey Gurrl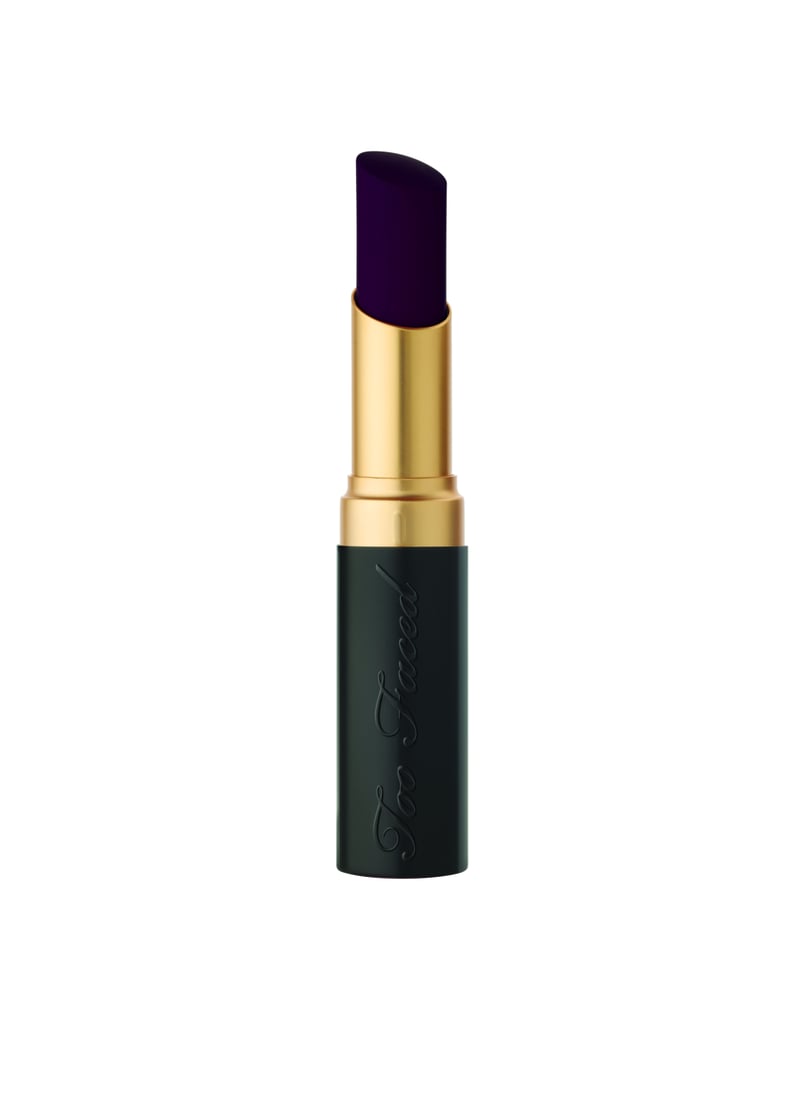 Too Faced La Matte Color Drenched Matte Lipstick in Maneater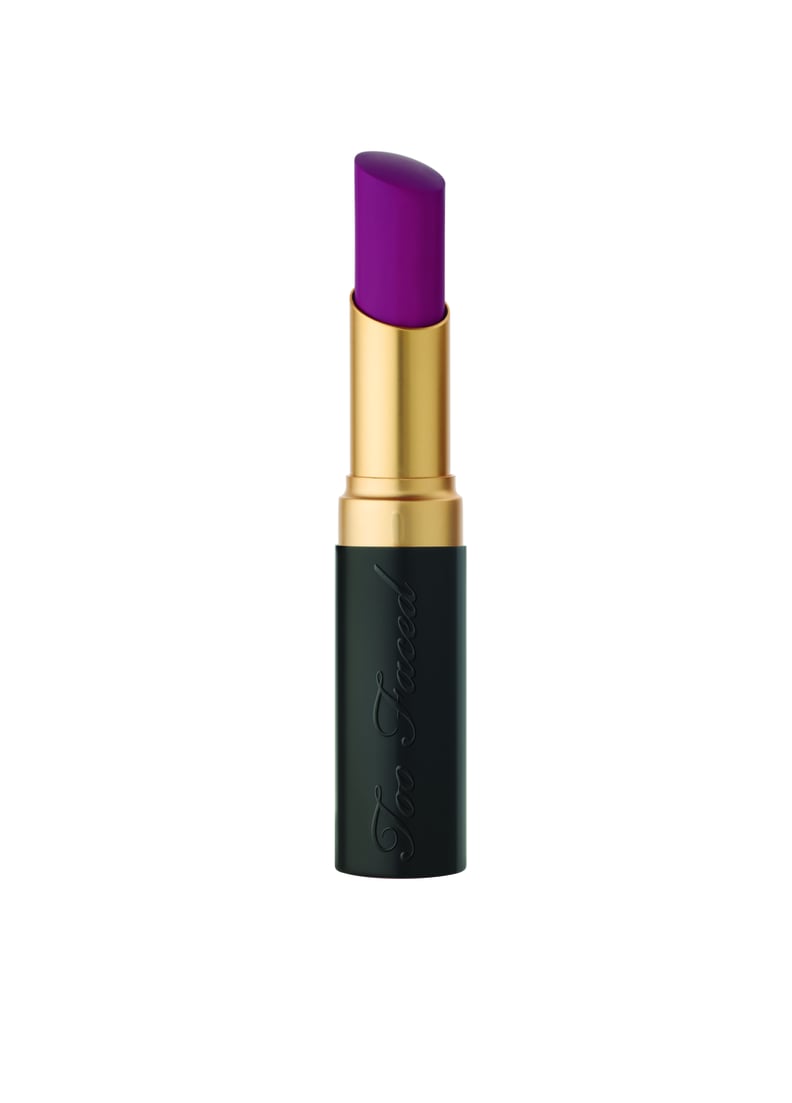 Too Faced La Matte Color Drenched Matte Lipstick in Pitch Perfect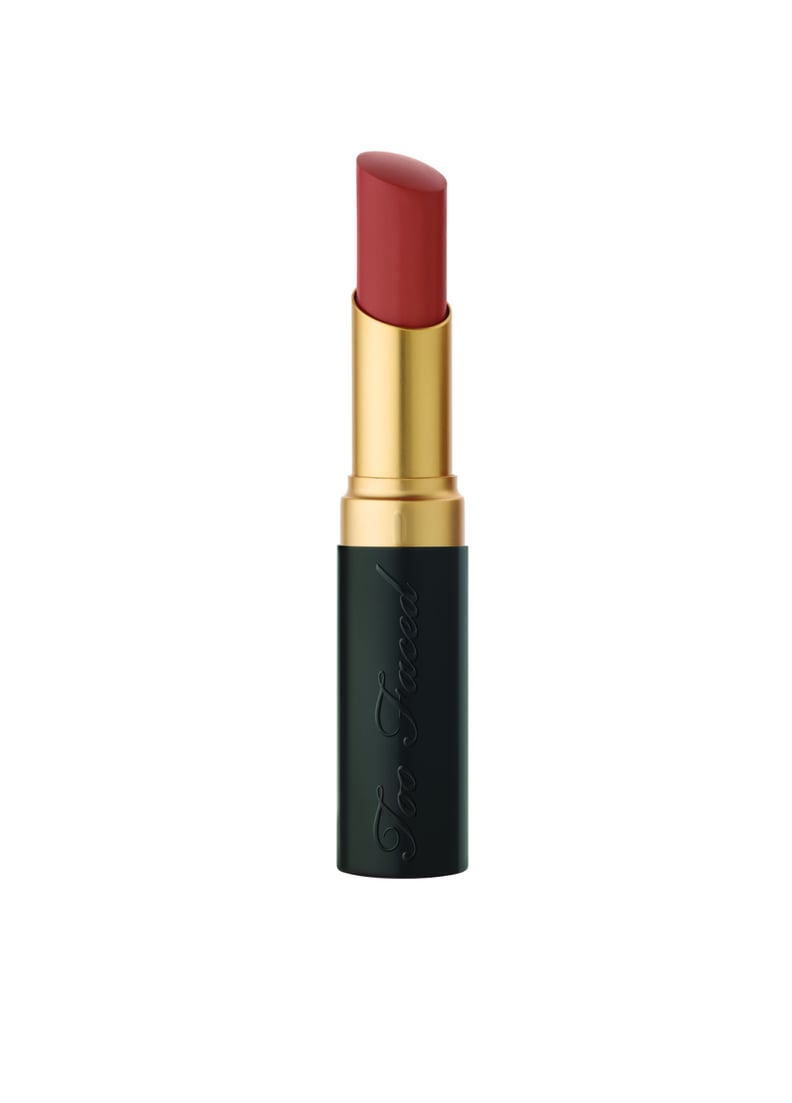 Too Faced La Matte Color Drenched Matte Lipstick in When in Doubt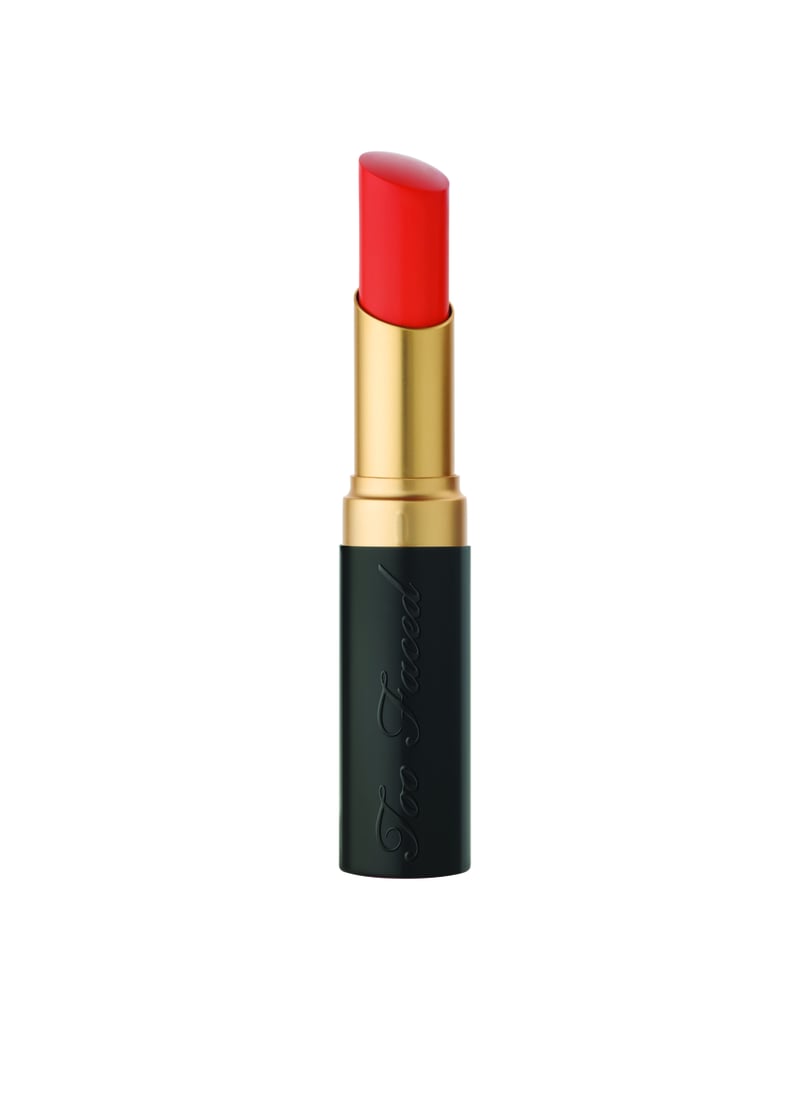 Too Faced La Matte Color Drenched Matte Lipstick in The New Black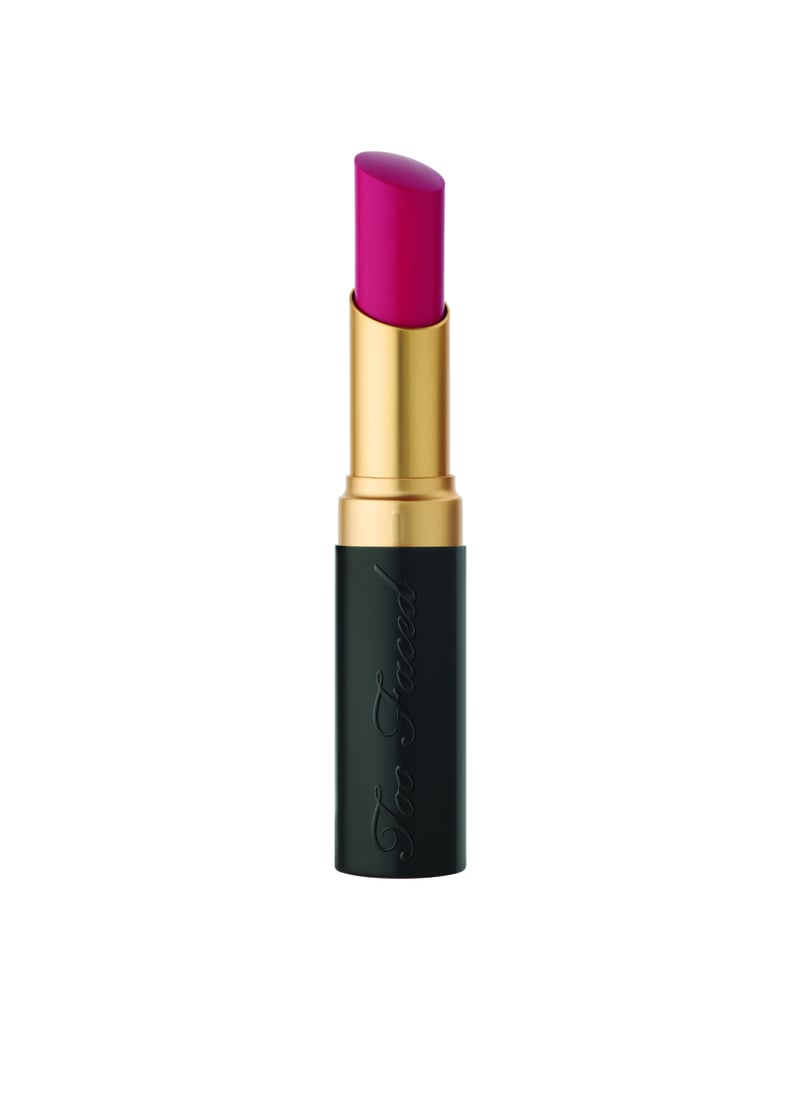 Too Faced La Matte Color Drenched Matte Lipstick in Troublemaker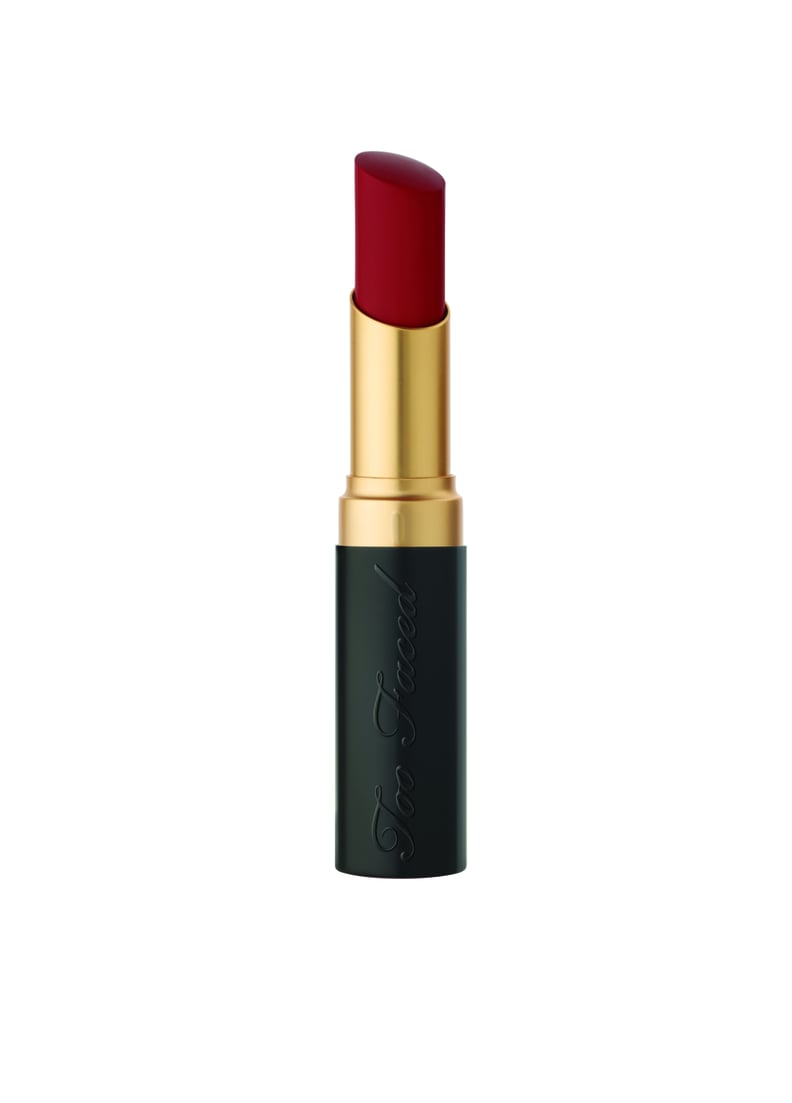 Too Faced La Matte Color Drenched Matte Lipstick in Rebel Heart
Too Faced La Matte Color Drenched Matte Lipstick in Sorry Not Sorry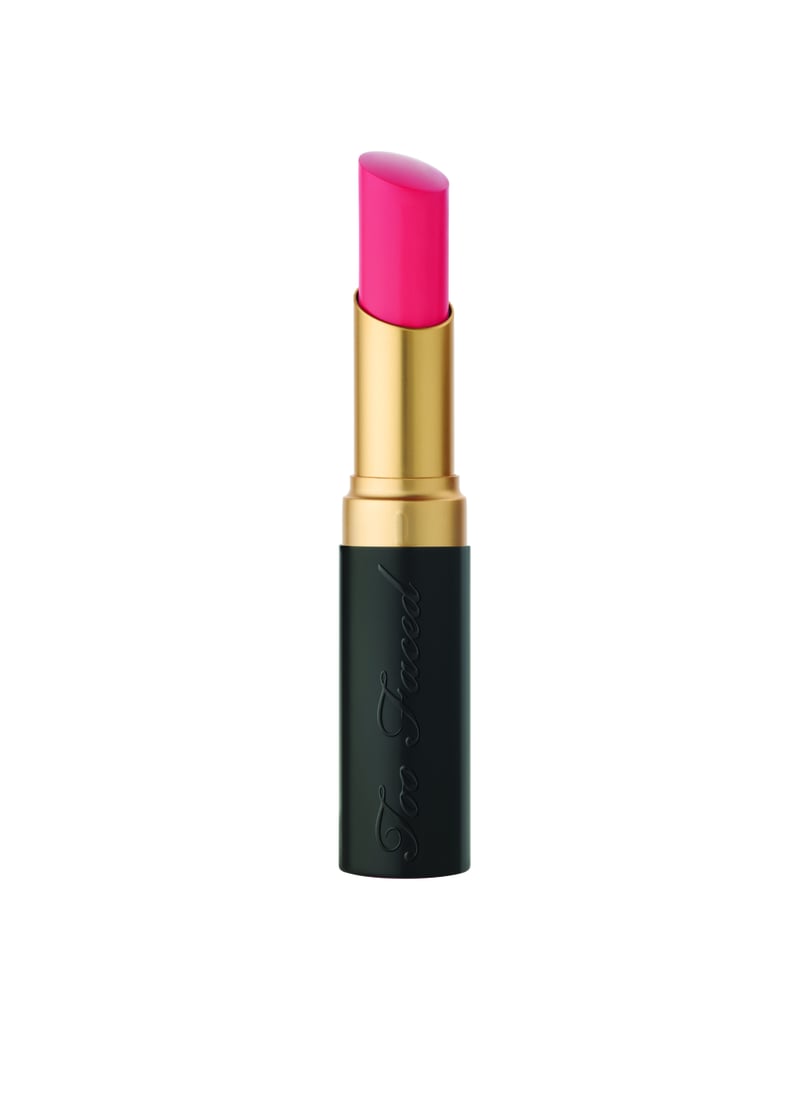 Too Faced La Matte Color Drenched Matte Lipstick in As If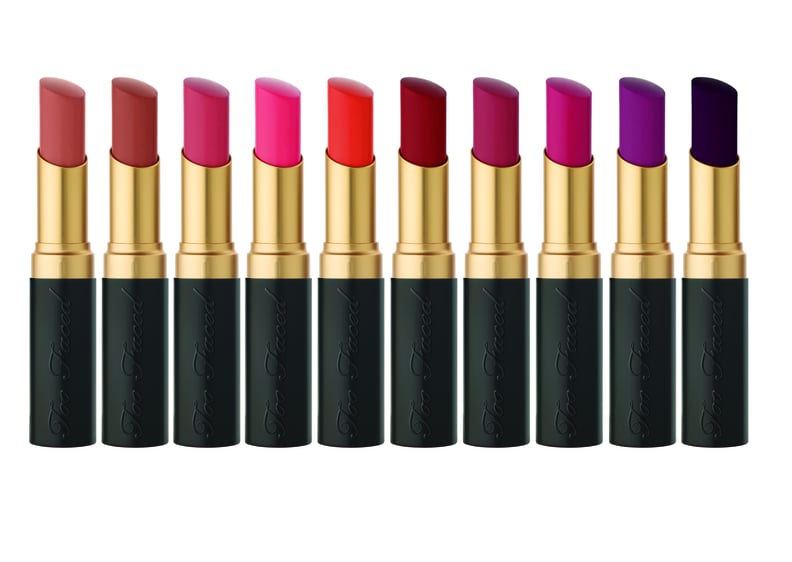 Too Faced La Matte Color Drenched Matte Lipstick Collection