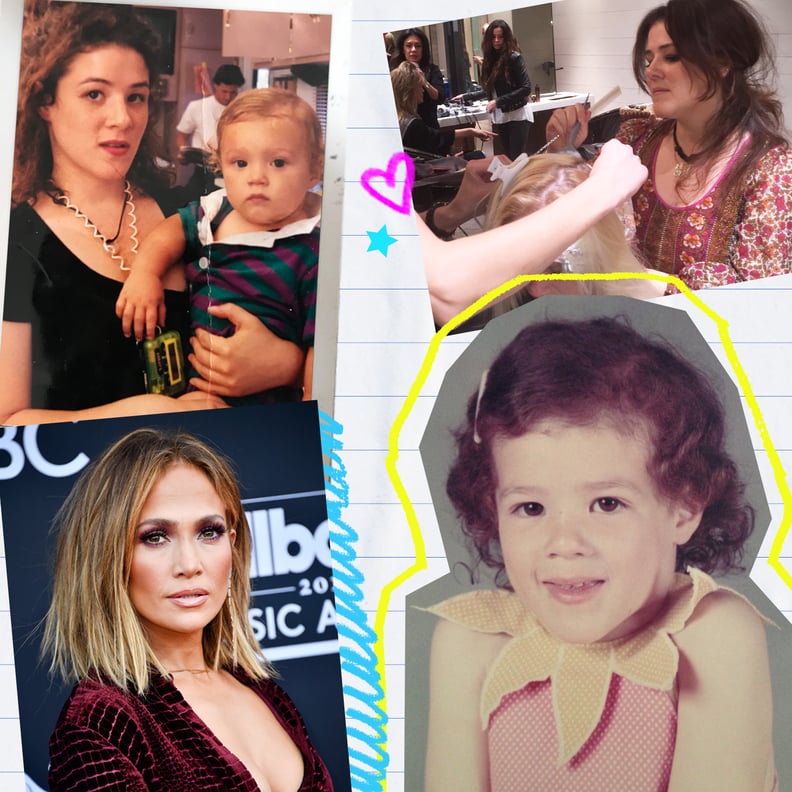 Courtesy of Tracey Cunningham | Getty / Illustrations by Keila Gonzalez
Courtesy of Tracey Cunningham | Getty / Illustrations by Keila Gonzalez
As POPSUGAR editors, we independently select and write about stuff we love and think you'll like too. If you buy a product we have recommended, we may receive affiliate commission, which in turn supports our work.
Welcome to Big Break, where some of the most influential figures in the beauty industry reflect on the beauty moments that made them — from the good to the bad, and everything in between. Here, celebrity hair colorist Tracey Cunningham shares how she became a leader in the category with clients like Emma Stone, Jennifer Lopez, and Halle Berry.
Tracey Cunningham has been playing with hair since the moment she could walk. Before her list of clientele included names like Jennifer Lopez, Drew Barrymore, Halle Berry, and Emma Stone, it included her mom and school friends.
Cunningham had super-curly hair growing up; her mom, on the other hand, had straight hair. "When we would watch TV, I would see the hairstyles and I would look at my mom's hair and think, 'Why doesn't she do that?'" Cunningham told POPSUGAR. She was only 7 years old at the time, but as soon as she started using a curling iron and a brush, it became clear to everyone around her that she was going to be something.
It took seeing Charlie's Angels on TV in 1976 to inspire her to take her interest a step farther. "I'd never seen anything like the feathered hair," Cunningham said. "It was the coolest thing ever, so I had to make sure my mom had the feathered look every morning."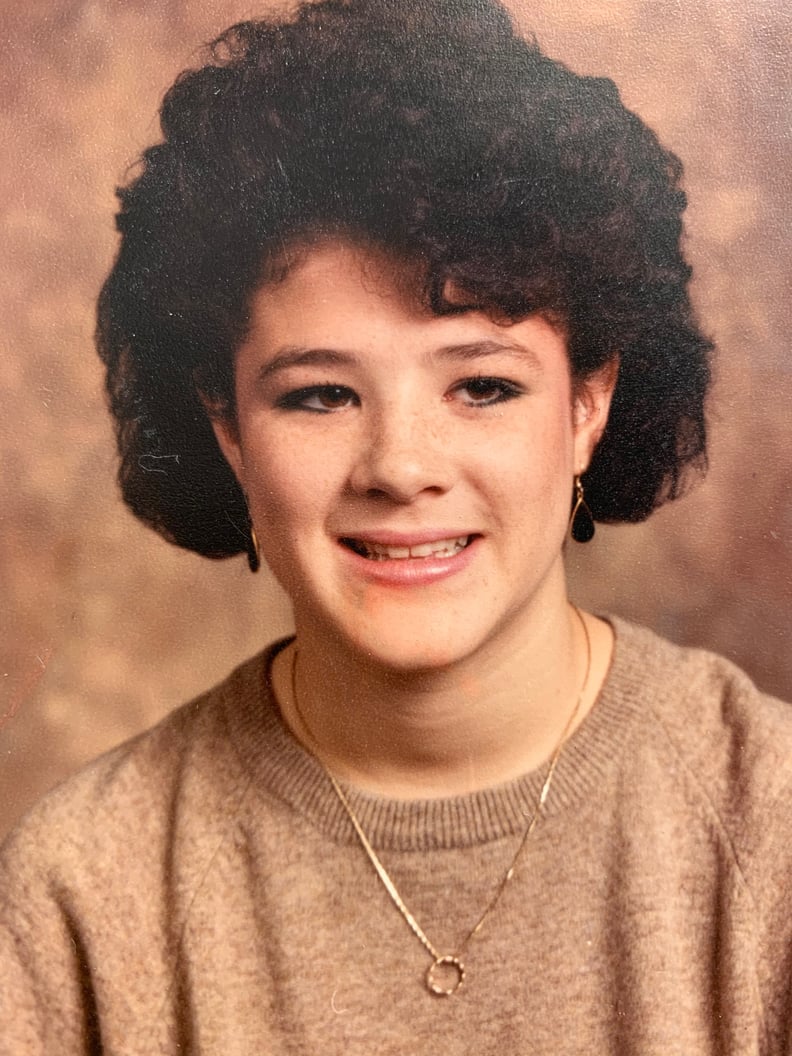 Cunningham didn't start doing her own hair until she was a teenager, her tool of choice being "the biggest pink foam rollers" that she could find. "I would wash my hair at night, put in the rollers, and I would just let it dry overnight," she said. "If I woke up and they weren't dry, I would take the blow dryer and dry them up, and it would just make it smoother." That was as far as she went in terms of experimenting with her own hair; she never dyed it — she was always the hairdresser.
Her reputation as the neighborhood hairstylist spread when she started giving haircuts after school. "I would ask, 'Who needs a haircut?' And I would say, 'OK, you can all come over to my house after school,'" Cunningham said.
Eventually, she progressed to doing hair color as well when a friend of hers, who moved to Washington from Norway, wanted to lighten her naturally dirty blond hair. "We went to Fred Meyer [editor's note: a supermarket] and we bought color," Cunningham said.
Cunningham always knew the after-school hobby would become her career — it was those around her who took some convincing. "There's nobody like me in my family — everybody went to college and has normal jobs. But because I was so passionate about it, they were fine with it."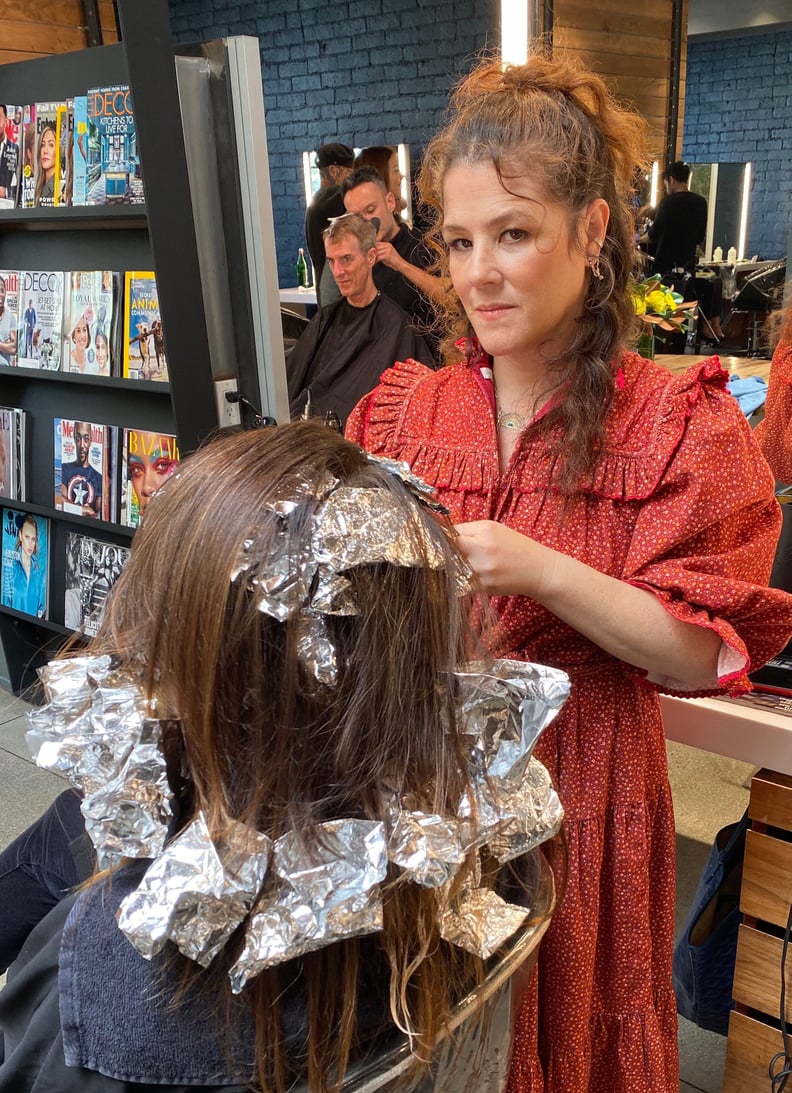 She advocated going to cosmetology school part-time while finishing her high school degree to her principal and started learning at the Gene Juarez Academy, which she calls "the nicest salon in Seattle," in their advanced training center.
"You would pay to be in this program, but you would also work and get paid," Cunningham said. "I did the laundry, I swept, and I got people coffee. It was the best job, and I was so inspired." She did that while nannying for Bette Midler, who paid for the schooling.
It wasn't all smooth sailing. Being self-taught, a lot of what Cunningham was learning in beauty school went against how she had always done it. "I remember one of my teachers telling me that I didn't hold my blow-dryer properly — I don't hold it where everybody else holds it, I hold it by the nozzle," Cunningham said. "She said, 'You're not doing it right,' and I looked at her and said, 'If you can blow-dry hair as good as me, then I'll hold my blow-dryer like you.' That was not good to say."
After beauty school, Middler introduced her to Lily Aldridge's parents, Laura Lyons and Alan Aldridge, and her older brother, Miles Aldridge, a fashion photographer (Lily was only four at the time). Miles had recently shot a W Magazine cover, which happened to be for former stylist Art Luna, or "Hollywood's Hippest Hairdresser," as the cover said in bold letters. Cunningham knew instantly that she had to work there and reached out. "It was a great experience," she said.
After that, word of her work spread in the celebrity circle. She began working with Portia de Rossi, then came Anjelica Huston, Angela Featherstone, and Renée Zellweger. It was all through word of mouth. "I thought I was sort of the flavor of the month, but it kept going," Cunningham said.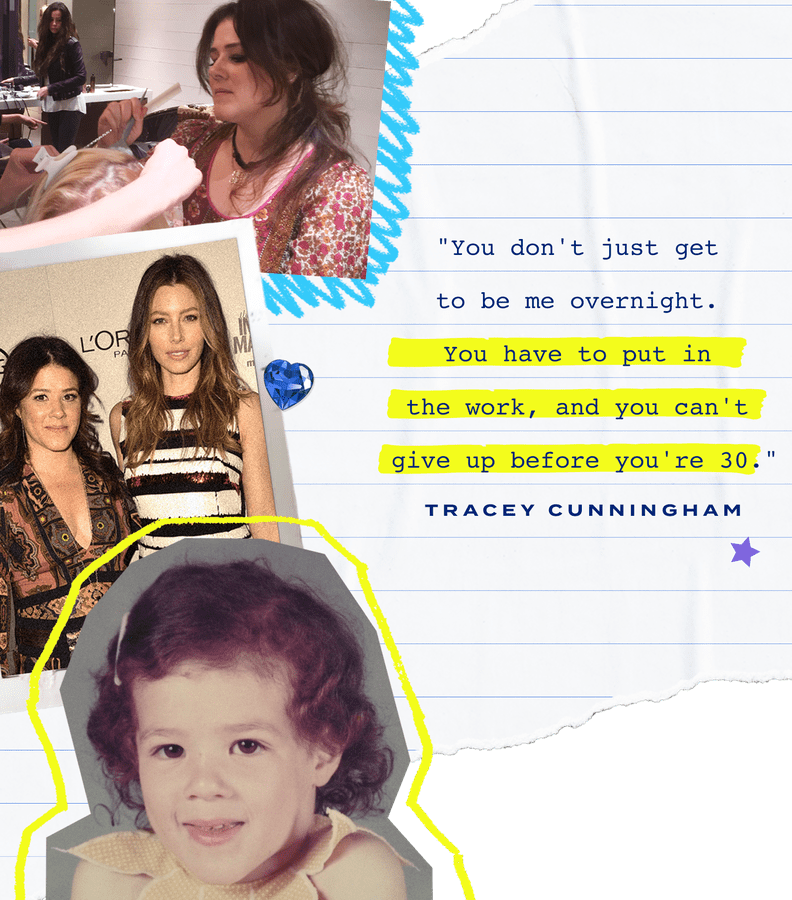 That was only the beginning. In 2007, she landed a coveted partnership with Redken, which has been going strong for 13 years now. In 2009, she experienced one of her favorite career moments to date when she did Drew Barrymore's hair for the cover of W Magazine. "We bleached her hair for 10 hours from brown to blond, and it was just so incredible," she said. But every job she works on threatens to be even more memorable than the last.
Just last month, Cunningham flew to the Dominican Republic to do Jennifer Lopez's hair. She had finished a job the day before at 5 a.m., had another client a few hours later at 9 a.m., and then flew to J Lo that night. "After not being able to go nowhere for a year and a half, it was so cool."
All of that said, it might come as a surprise to learn that Cunningham second-guesses herself even now. "I doubt myself still . . . a lot," she said. "I always think what I do isn't good enough." In those moments, she tries to remember all that she's accomplished and all of the hard work that she's put into her career.
"You don't just get to be me overnight. You have to put in the work, and you can't give up before you're 30," Cunningham said. "I think it's so cool that you can rise so quickly with Instagram, and there's so much of an audience for hair, but you really have to pace yourself."