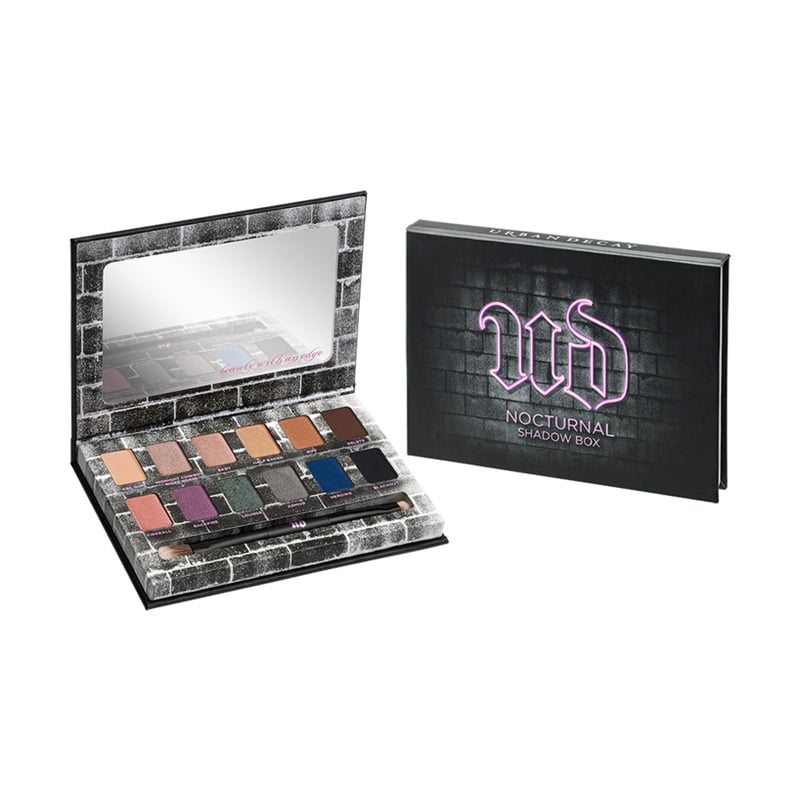 In the past few weeks alone, Urban Decay has hit its junkies with some major, must-have launches. The last few days of December brought us a vibrant new eye shadow palette, Afterdark, and in 2017, the brand extended its range of primers and setting sprays. Now the cult-favorite company is debuting another palette, the Ulta Beauty-exclusive Nocturnal Shadow Box ($29).
Unlike its predecessor, this compact is made out of a sturdy cardboard and features an edgy black brick and neon pink print. Nocturnal's contents — 12 thumbprint-sized pans — are reminiscent of the now-discontinued Smoked palette, as it consists of a blend of wearable neutrals and a few more unexpected hues. You'll find mattes, shimmers, and glitter shades, including classic favorites (ABC Gum, Midnight Cowboy Rides Again) and resurrections from past palettes (Delete, Heroine). It's all tucked away with a tiny double-ended brush.
Many beauty conspiracy theorists claim that some brands skimp on quality when it comes to palette production, but we couldn't find much fault with this one . . . Urban Decay didn't cut a single corner with Nocturnal. Each silky shadow boasts intense pigment payoff, and the included tool is as formidable as any full-size one in Urban Decay's range.
It seems the shades were very carefully picked, too: each of the hues are quite universally flattering. All four testers were especially impressed by how creamy and vibrant Delete (a rich matte chestnut), and Baby, a metallic rose gold, appeared when swatched.
Read on to ogle the Urban Decay Nocturnal Shadow Box, then shop it when it launches Sunday, Jan. 15, on UltaBeauty.com. Considering its wallet-friendly price, you can't afford not to buy it!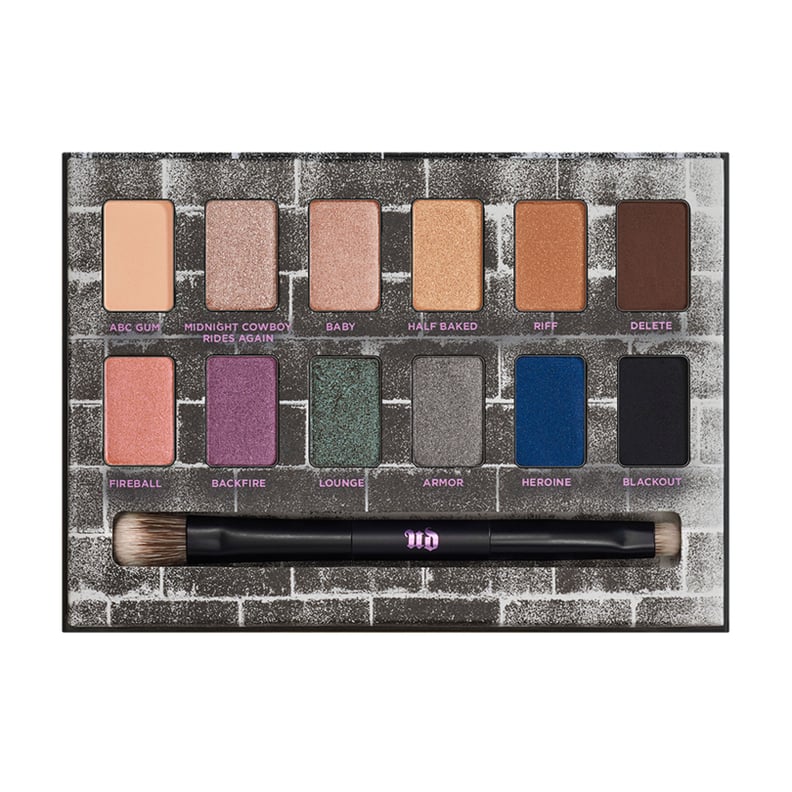 Urban Decay Nocturnal Shadow Box Palette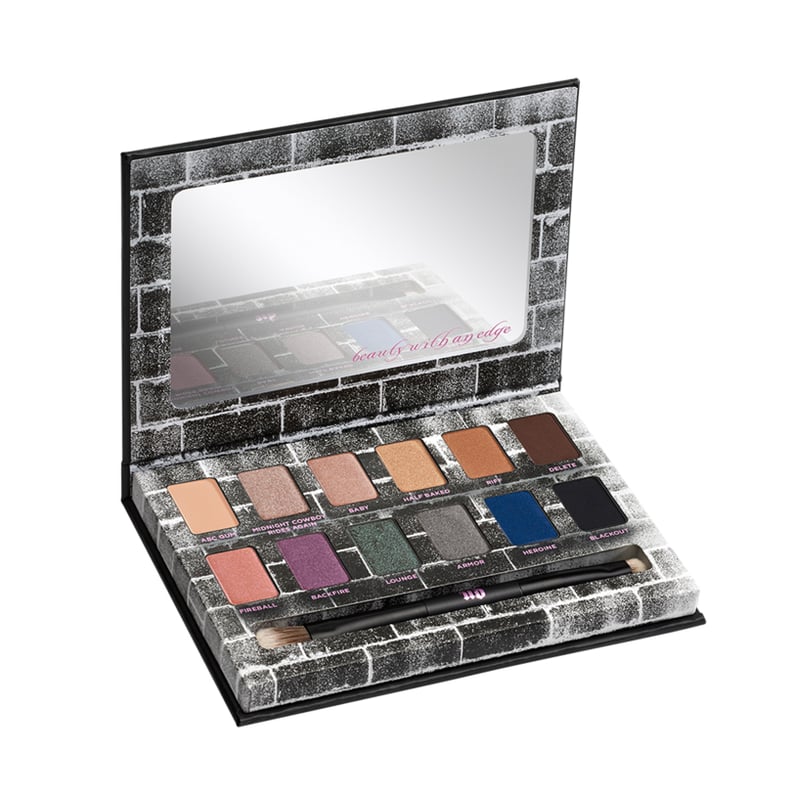 Urban Decay Nocturnal Shadow Box Palette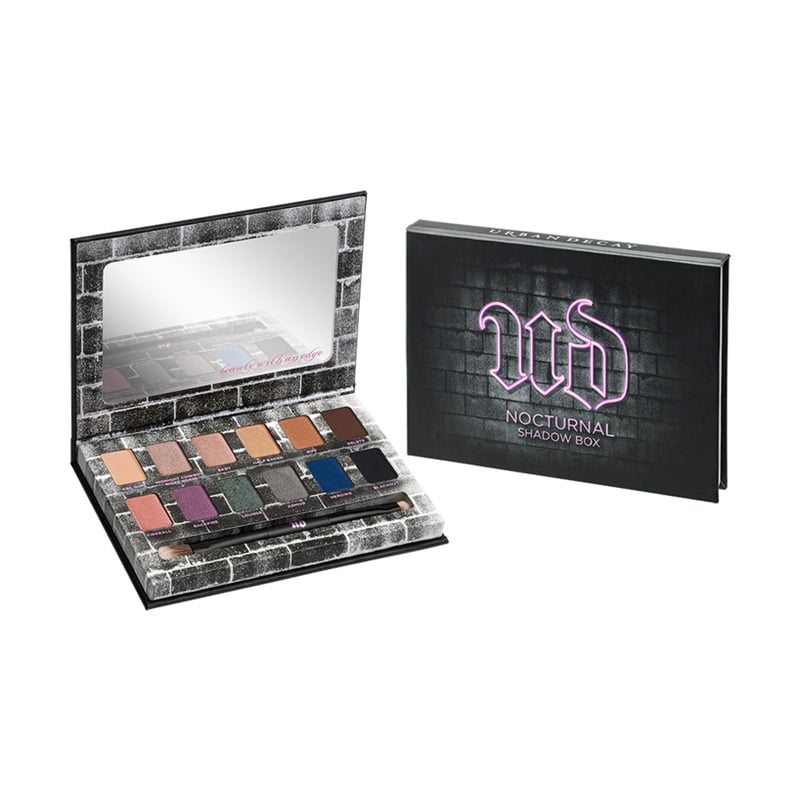 Urban Decay Nocturnal Shadow Box Palette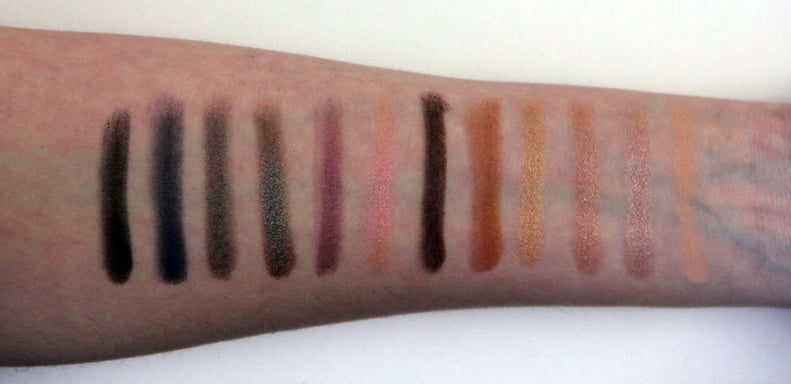 Urban Decay Nocturnal Shadow Box Palette Swatched on Fair Skin
From left to right: Blackout, Heroine, Armor, Lounge, Backfire, Fireball, Delete, Riff, Half Baked, Baby, Midnight Cowboy Rides Again, ABC Gum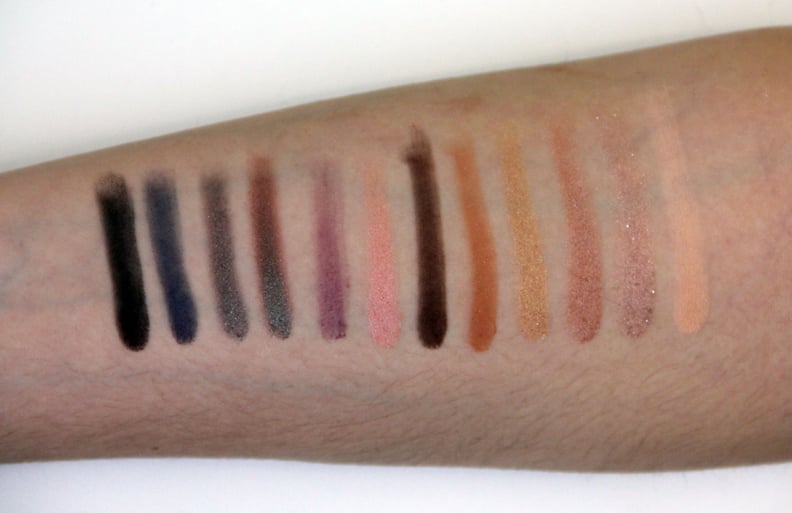 Urban Decay Nocturnal Shadow Box Palette Swatched on Light Skin
From left to right: Blackout, Heroine, Armor, Lounge, Backfire, Fireball, Delete, Riff, Half Baked, Baby, Midnight Cowboy Rides Again, ABC Gum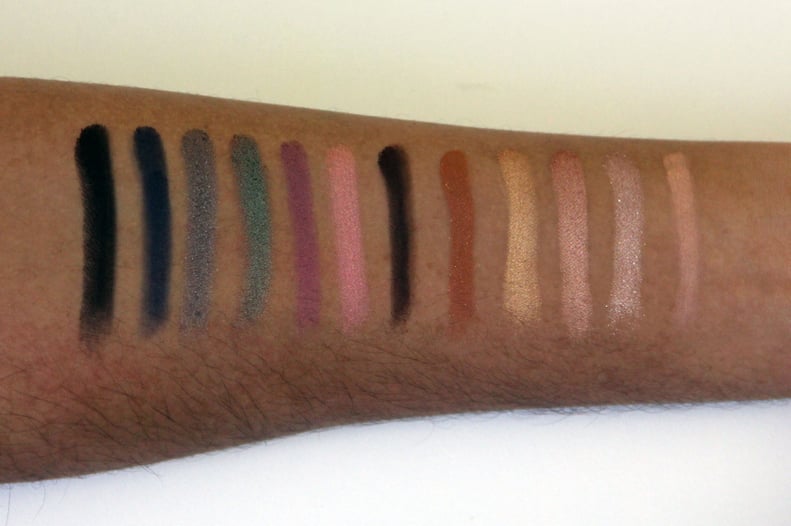 Urban Decay Nocturnal Shadow Box Palette Swatched on Medium Skin
From left to right: Blackout, Heroine, Armor, Lounge, Backfire, Fireball, Delete, Riff, Half Baked, Baby, Midnight Cowboy Rides Again, ABC Gum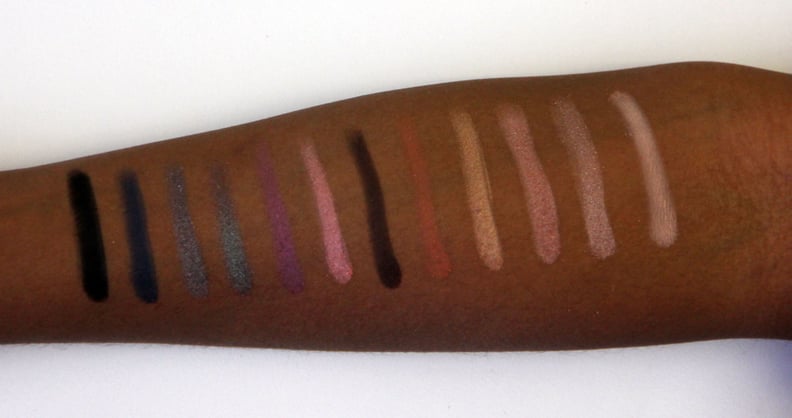 Urban Decay Nocturnal Shadow Box Palette Swatched on Deep Skin
From left to right: Blackout, Heroine, Armor, Lounge, Backfire, Fireball, Delete, Riff, Half Baked, Baby, Midnight Cowboy Rides Again, ABC Gum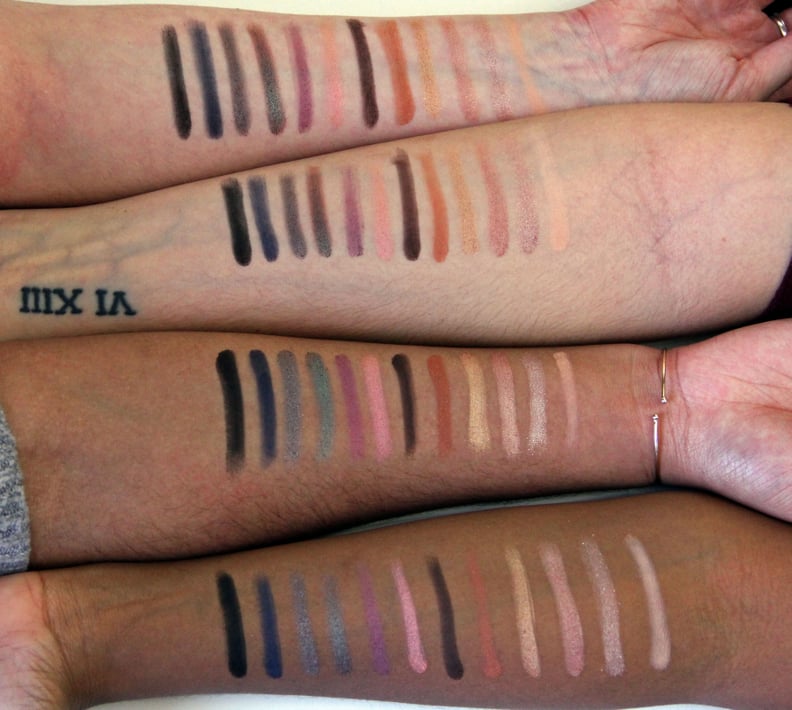 Urban Decay Nocturnal Shadow Box Palette Swatched on All Skin Tones
From left to right: Blackout, Heroine, Armor, Lounge, Backfire, Fireball, Delete, Riff, Half Baked, Baby, Midnight Cowboy Rides Again, ABC Gum