Victoria Beckham Beauty
As POPSUGAR editors, we independently select and write about stuff we love and think you'll like too. If you buy a product we have recommended, we may receive affiliate commission, which in turn supports our work.
Victoria Beckham has done it again — she's created a brand-new product that we're completely, utterly in love with. The Victoria Beckham Beauty Matte Bronzing Brick ($58) is small but mighty, making our sun-kissed dreams come true in just a single sweep. Sure, we may not able to get to the Amalfi Coast or go island hopping in Greece right now, but at least we can look like we did with this bronzer.
The Bronzing Brick is a matte pressed powder bronzer that needs a very light hand to sweep across the pan; although it's pressed, it's quite loose. As is the case with the other Victoria Beckham Beauty products, the formula is extremely elegant. Thanks to a combination of lauroyl lysine and boron nitride, the powder is incredibly smooth and glides onto the skin seamlessly, giving a soft-focus finish. It's also extremely pigmented, even with the lightest shade, but is easy to blend to avoid any harsh bronzer lines. When you wear it with the brand's Posh Lipstick collection and it'll give you the Posh Spice look that you really, really want (sorry, couldn't not).
The Matte Bronzing Brick comes in five shades — 01 (a light-amber duo for fair to light skin tones), 02 (a golden-tan duo for light to medium skin tones), 03 (a golden-brown duo for medium skin tones.), 04 (a golden-brown duo for dark to deep skin tones), and 05 (a deep-amber duo for deep to rich skin tones) — with each containing a lighter and darker hue. All of the POPSUGAR editors who tried the bronzer found that, thanks to the color payoff, the shades were a perfect match for their skin tone.
Sustainability has always been a focal point for Victoria Beckham Beauty and one of the best aspects of the new Matte Bronzing Brick is that is comes as a refill. The product arrives in a beautiful, weighty brass compact with a horn-inspired design and the refill comes in protective plastic, which is made of post-consumer recycled resin. The cartons are also made from 100 percent post-consumer materials and are fully recyclable.
As for the results, I'm personally typically more of a cream bronzer kind of person since my skin is on the drier side, but the Matte Bronzing Brick was so light it's fast become a new favorite. It gave such a great color payoff with so little product that it didn't feel at all drying on my skin, and I love that it was completely matte with zero shimmer.
POPSUGAR assistant editor Navi Ahluwalia found it super lightweight and liked that it had a matte finish because of her oily skin type. Kara Kia, a fellow assistant editor, agreed with those points, adding to that how good the pigment was. "I fricking love this stuff, my favorite new bronzer," she said. We all concluded that the Victoria Beckham Beauty Matte Bronzing Brick will be staying firmly in our makeup bags for the foreseeable future.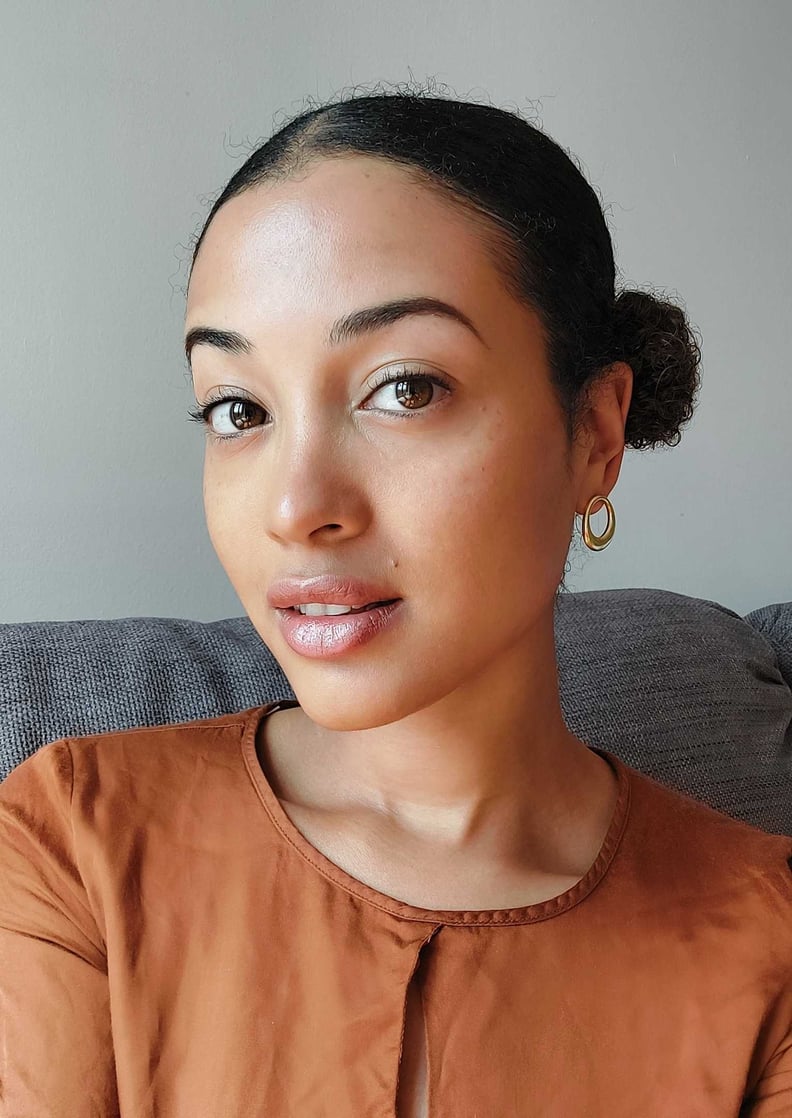 Kara Kia Wearing the Victoria Beckham Beauty Matte Bronzing Brick in Shade 03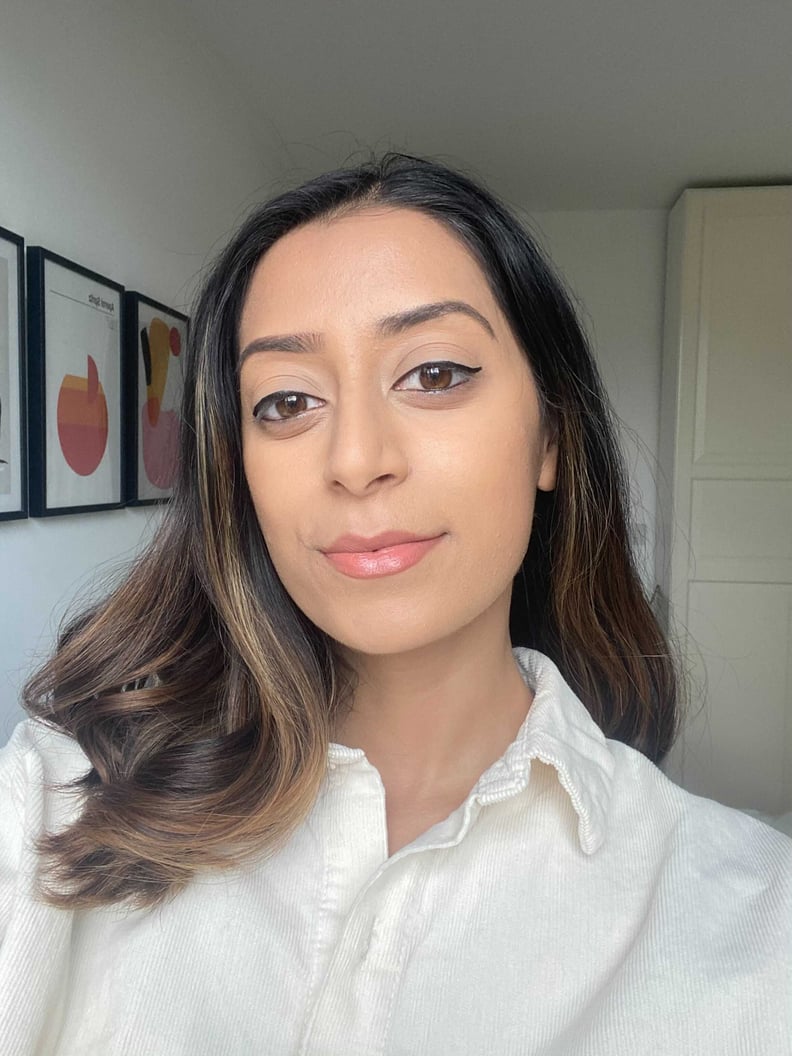 Navi Ahluwalia Wearing the Victoria Beckham Beauty Matte Bronzing Brick in Shade 02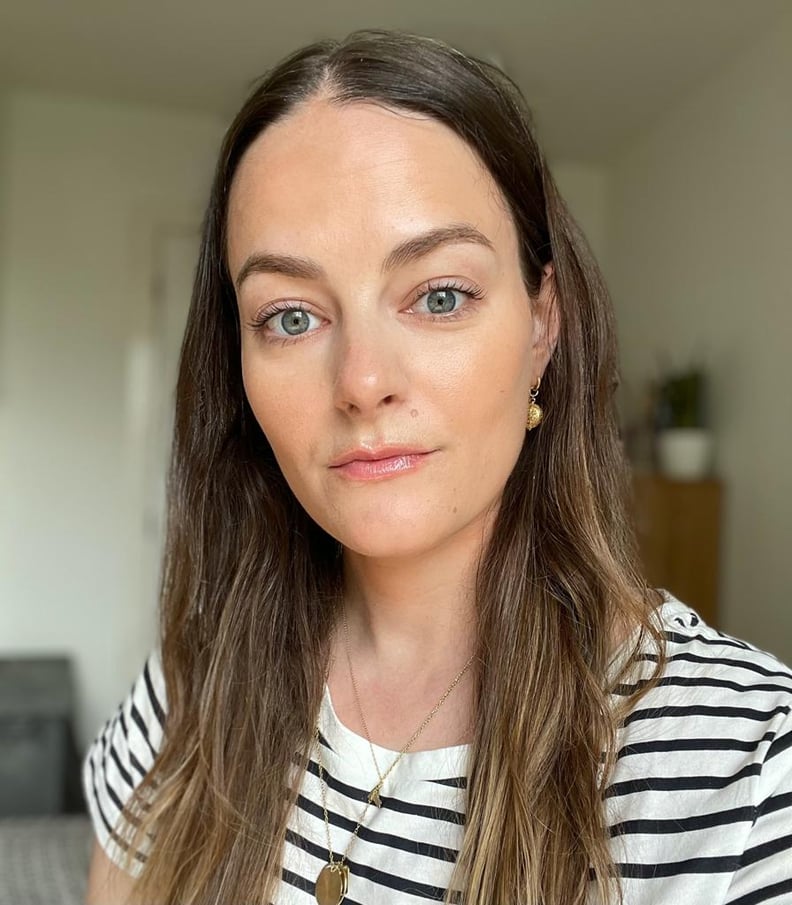 Sophia Panych Wearing the Victoria Beckham Beauty Matte Bronzing Brick in Shade 02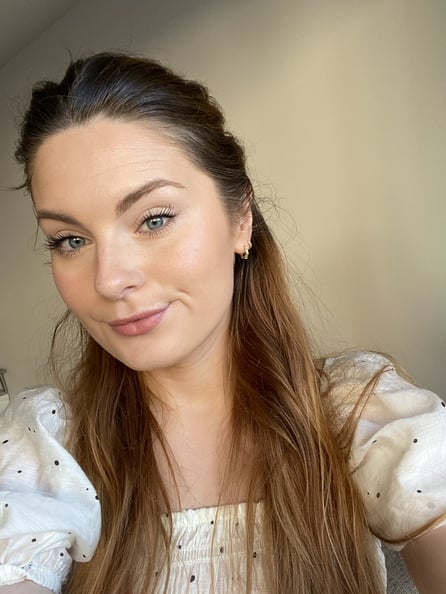 Tori Crowther Wearing the Victoria Beckham Beauty Matte Bronzing Brick in Shade 01