Victoria Beckham Cell Rejuvenating Power Serum Review
Victoria Beckham's New Launch With Augustinus Bader Promises to Whip Your Skin Into Shape
As POPSUGAR editors, we independently select and write about stuff we love and think you'll like too. If you buy a product we have recommended, we may receive affiliate commission, which in turn supports our work.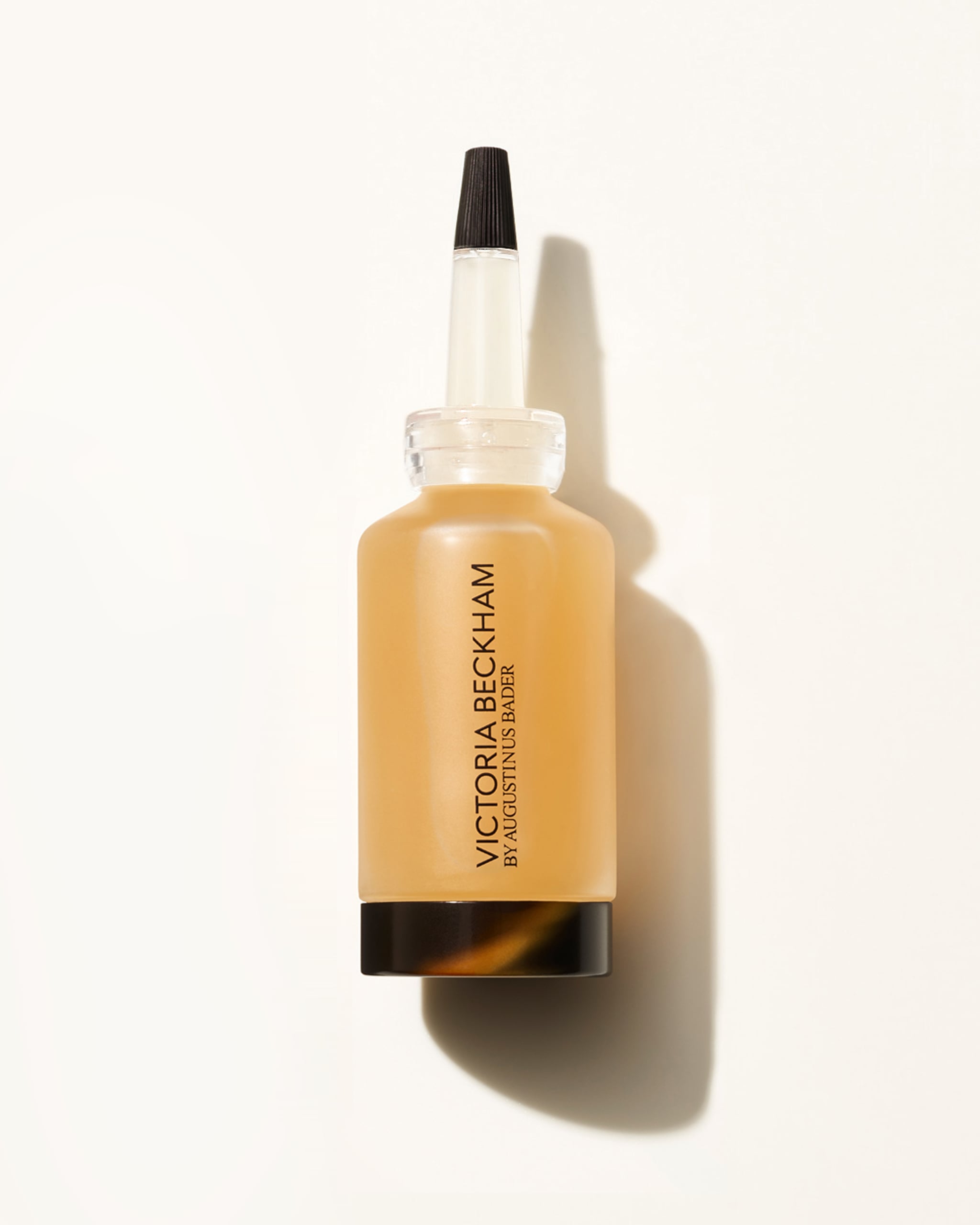 It's only been six months since Victoria Beckham launched her much-anticipated, direct-to-consumer beauty line, but in those six months, Beckham and cofounder Sarah Creal have been very, very busy. They started off with a collection of eye makeup inspired by the designer's signature smoky shadow, followed shortly after by a line of lip products meant to help people discover their perfect nude without having to faff around too much. Not even a month later, Beckham dived into skin care, introducing a multipurpose priming moisturizer that she worked on with German doctor Augustinus Bader, whose pricey face cream has caused a stir in the beauty industry and is much loved by makeup artists, beauty editors, and celebrities alike.
Every product and collection Beckham and Creal launch appears to be very considered and deliberate, with a seemingly personal tie to Beckham and her beauty aesthetic. Naturally, that meant we were very curious to see what was up next from Victoria Beckham Beauty — and we didn't have to wait too long for an answer. For her first launch of 2020, Beckham paired up with Dr. Bader once again, creating The Victoria Beckham Beauty by Augustinus Bader Cell Rejuvenating Power Serum ($210), which is exciting not just because it's new but also because it marks the first serum from Dr. Bader, who up until now has stuck solely to creams.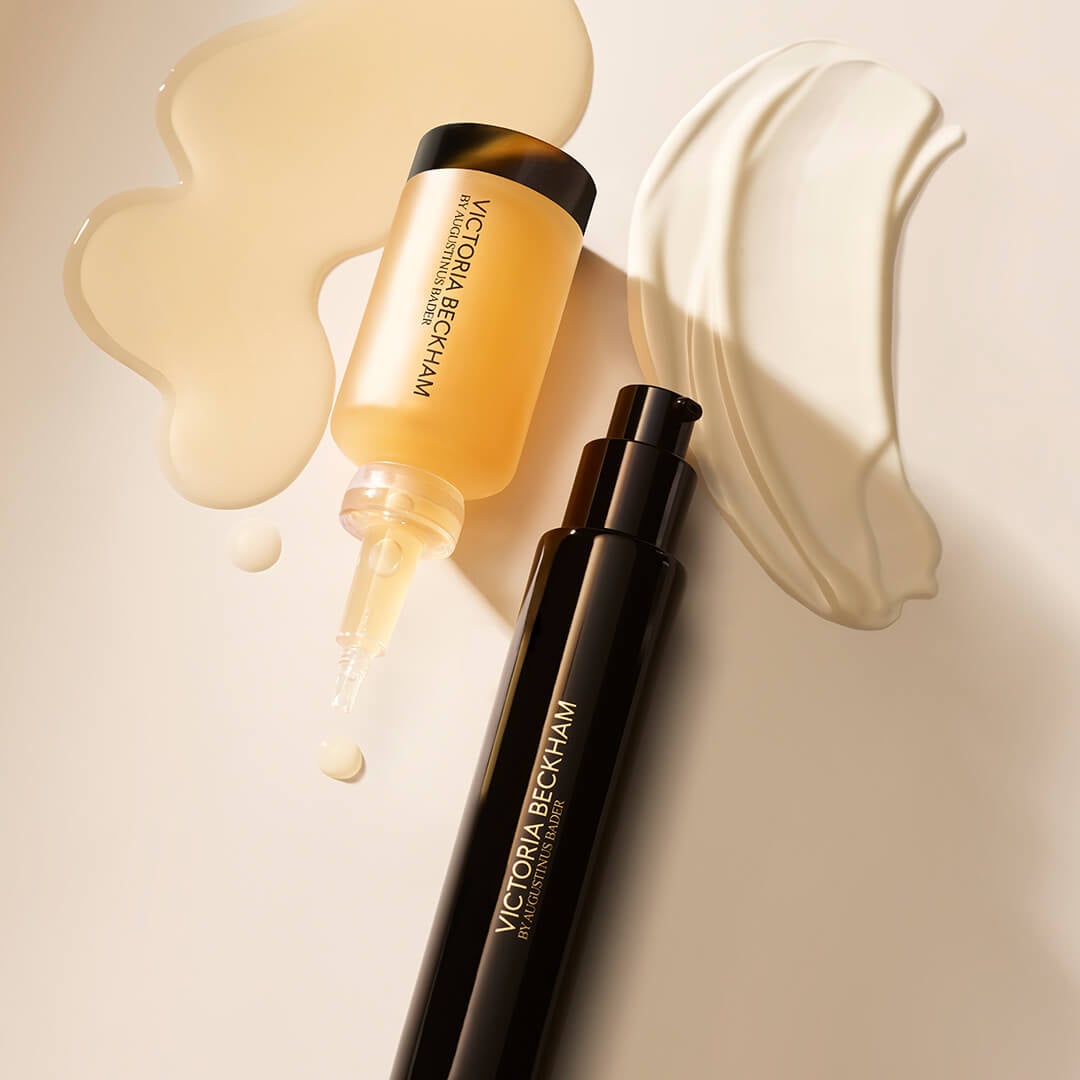 Like the Augustinus Bader The Cream, the Cell Rejuvenating Power Serum contains the brand's proprietary Trigger Factor Complex, or TFC-8, which it claims is made up of over 40 different ingredients including vitamins, peptides, and amino acids. The complex allegedly activates stem cells in your skin, encouraging them to go into healing mode. "This is about stimulating the everyday turnover that should naturally happen in your skin," Bader told The Cut in early 2019. "The cream introduces molecules that our skin would need to fix the skin properly."
In addition to TFC-8, the Cell Rejuvenating Power Serum is also made up of some well-known skincare ingredients like hyaluronic acid, niacinamide, glycerin, vitamin E, and olive fruit extract. Altogether, the formula — which gets applied before and after your face cream in the morning and evening — promises to "balance skin's microbiome and strengthen the skin's moisture barrier repairing sins of the past and protecting against modern day stress (i.e. blue light damage and indoor and outdoor pollution, as well as the key signs of ageing)," according to the press release.
I've only had a day to try the serum out, so I can't attest to how it's really affected or improved my skin. What I can say is that the amber-colored liquid absorbs quickly, immediately making your skin feel supersmooth and a little bit bouncier than before you put it on. It doesn't contain any added fragrance (it's also alcohol- and silicone-free, BTW), but it does have the same faintly yeast-y smell that the original Augustinus Bader Cream has — although it quickly fades as it absorbs into your skin, to the point where you won't notice it at all after a minute or two.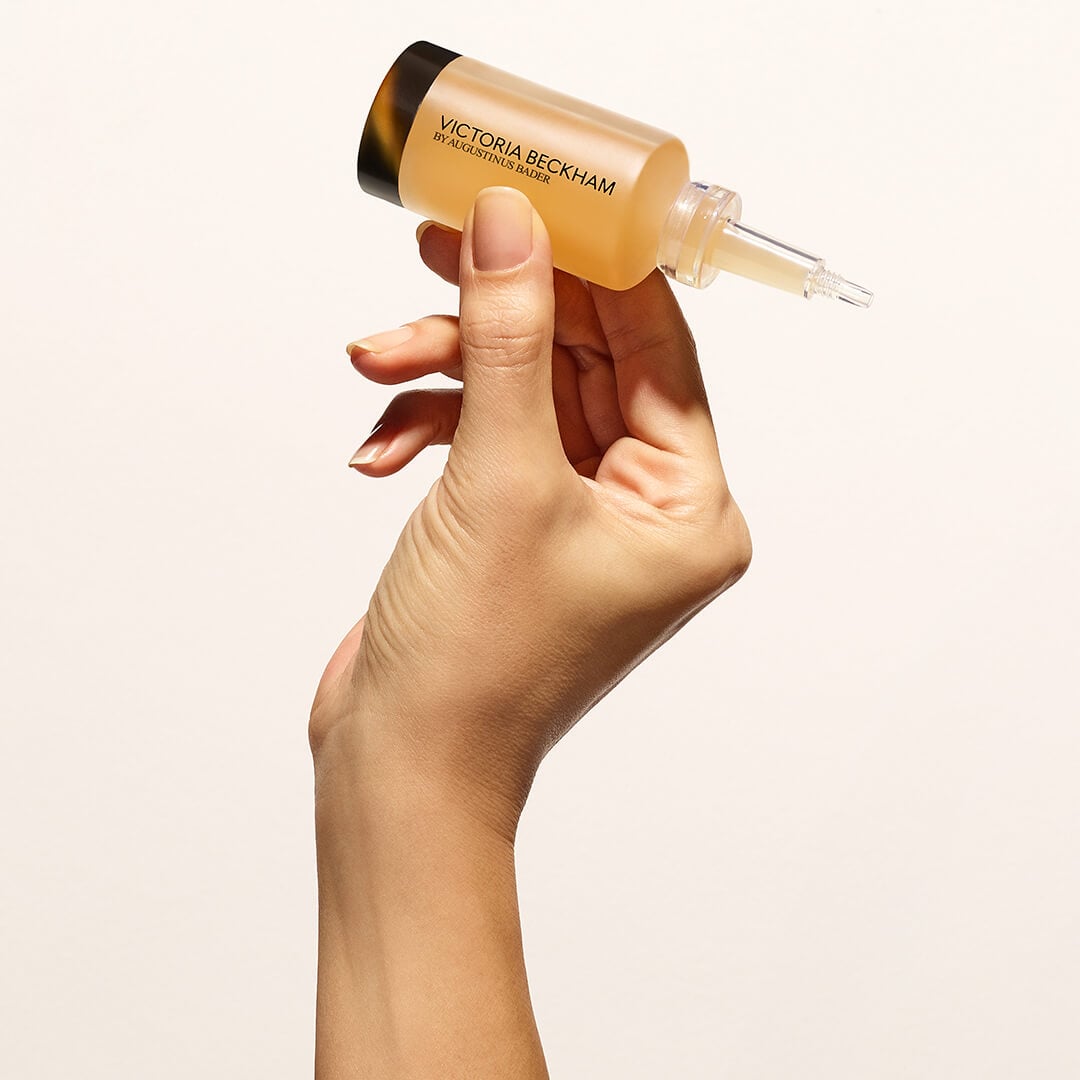 Sticking to Beckham's initial promise of trying to be as sustainable as possible with her beauty range, the bottle of the serum is made of recyclable glass with a rubber topper that allows you to squeeze out just the right amount of product each time. It can be disassembled in order to recycle each piece properly, although that doesn't mean you can recycle each piece the same way. Additionally, the box is made from 100-percent post-consumer waste, while the foam its shipped in can be dissolved under running water or thrown into the compost.
The Victoria Beckham Beauty x Augustinus Bader Cell Rejuvenating Power Serum is now available at victoriabeckhambeauty.com.
Image Source: Victoria Beckham Beauty
The Victoria Beckham Beauty by Augustinus Bader Cell Rejuvenating Power Serum
Buy Now