"We are in China so there are a bunch of incredible Asian women, and we have some b*tches from America," Tom Pecheux, the lead makeup artist for the 2017 Victoria's Secret Fashion Show in Shanghai, joked in his French accent. I am the sole editor backstage at the hair and makeup test — basically a beauty dress rehearsal — one day before the show films.
As someone who has covered her share of Victoria's Secret Fashion Shows (I've been to the past three ones in Paris, NYC, and London), I discovered two major differences this year.
First, it's the most diverse cast of models yet. To Pecheux's point, there are both stunning Chinese and American models walking down this year's catwalk, but there are also models from 20 countries in the 55-woman cast. It includes everyone from Leomie Anderson, a deep-skinned model who appeared in the Fenty Beauty campaign, to the fair-and-freckled redhead Alexina Graham. There is also the usual roster: Alessandra Ambrosio, Stella Maxwell, Taylor Hill, Adriana Lima, Lily Aldridge, Elsa Hosk, etc. The hair and makeup teams are embracing all of their uniqueness by sending models down the runway with naturally curly hair and customizing lip colors based on someone's complexion.
My second observation was that it's sexy as hell — possibly the most seductive look ever. The imperfectly perfect bombshell waves are inspired by a girl who has been out all night and wakes up with that bedhead hair. "She's been to a party, and she met a boy," said lead hairstylist Anthony Nadar. "This is her day-after hair that's a lot more relaxed."
When it comes to makeup, Pecheux bumped up the usual fresh-faced finish for a smudged smoky eyeliner with a hint of shimmer. "The girl will not only pretty and beautiful but [growls] . . . naught[y]," he confirmed.
Until the show airs on Nov. 28 at 10 p.m. ET on CBS, get your Angel fix by learning exactly how they'll look on the runway, including all of the products you can buy now to look and smell like a Victoria's Secret model.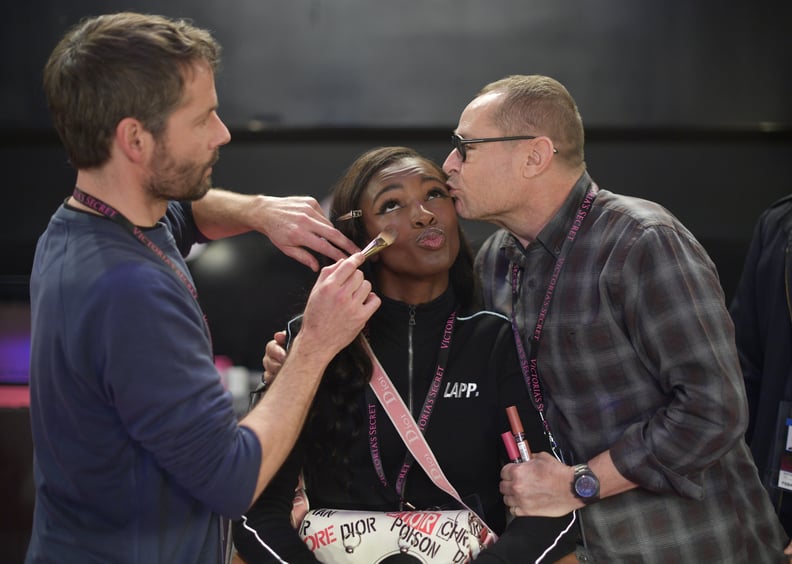 The Makeup Look: A Smoldering Smoky Eye
Every year, the Victoria's Secret models rock the runway with fresh, naturally made-up faces. But this time, lead makeup artist Tom Pecheux is giving the look more of an edge. "It's going to be an evolution of what happened in Paris last year," he said, noting the look being a soft, smoky eye and customized neutral and pink lips.
"I don't think girls who are going to Victoria's Secret are going there to buy only plain cotton underwear," he said. "They're looking for something more. It kind of matches the [vibe]. When you are at that age and that beautiful and on stage with beautiful underwear, fun accessories, and incredible wings, I think you want to look sexy. The makeup needs to be — in a very gentle way — more makeup. And when I say more, it's still subtle."
This will be executed as a shimmery neutral lid with taupe in the crease. There's a smoky, smudged eyeliner on top and brown shadow lining the bottom lashes. Highlighter is placed on the inner corners of the eye, an old-school trick for opening them up. There are two coats of mascara on the upper lashes and one on the lower ones.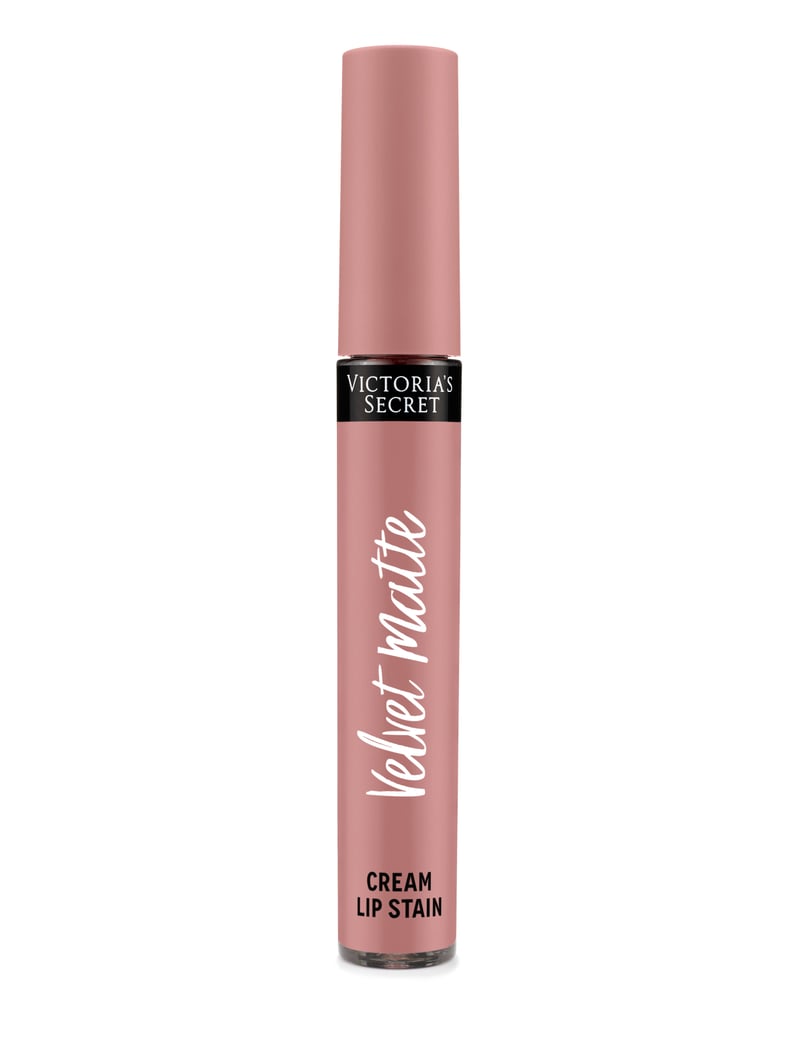 Victoria's Secret Velvet Matte Lipstick in Adored
Every model's lips will be primed with Victoria's Secret Velvet Matte Lipstick in Adored ($14). The universally flattering shade is described as a rosy beige. "It's a killer," Pecheux enthused. "It is a perfect nude."
He explained that while the creamy shade works on its own, for the show, it will be dabbed on lips with fingers as a sheered-out neutral base. Then it will be cocktailed with one of two colors — Adored and Magnetic — depending on the model's complexion and natural lip shade.
"Some girls have a very bright natural pink lip color so that is going to tone it on a bit," Pecheux said. "Some girls have pale lips, and we will still use it as a base. Two or three girls will have it on their own. But most girls will have it mixed with another one of the shades. It's about having tools to make each girl look their best."
Again, proving that customization is the name of the game this year, while only a handful of shades are being used, the ratio will change from model to model.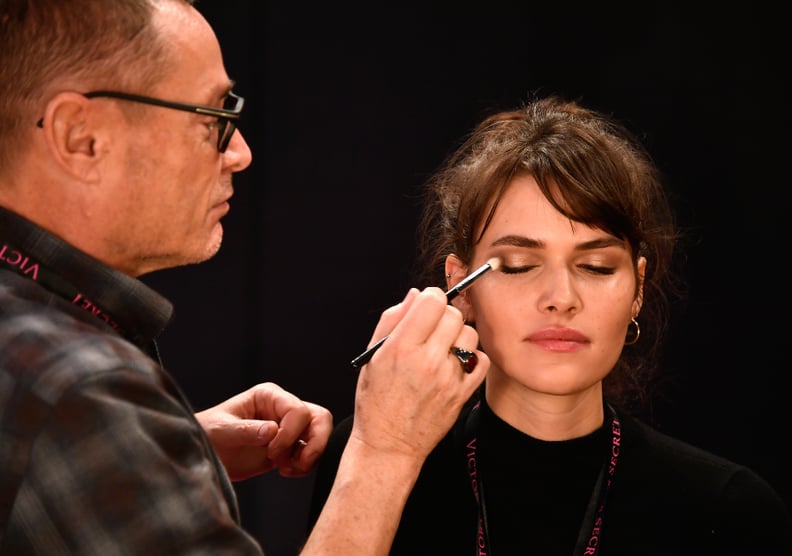 Customized Lip Colors
"We have 55 girls with different skin tones and different complexions so we want to make the best of it," Pecheux added. "We don't want the Victoria's Secret girls to look identical. They have been specifically chosen because of their unique beauty so we want to keep that. We don't want soldiers."
If someone's lip shade doesn't work with the two colors chosen — such as those with deeper skin — then other shades like Love will be mixed in.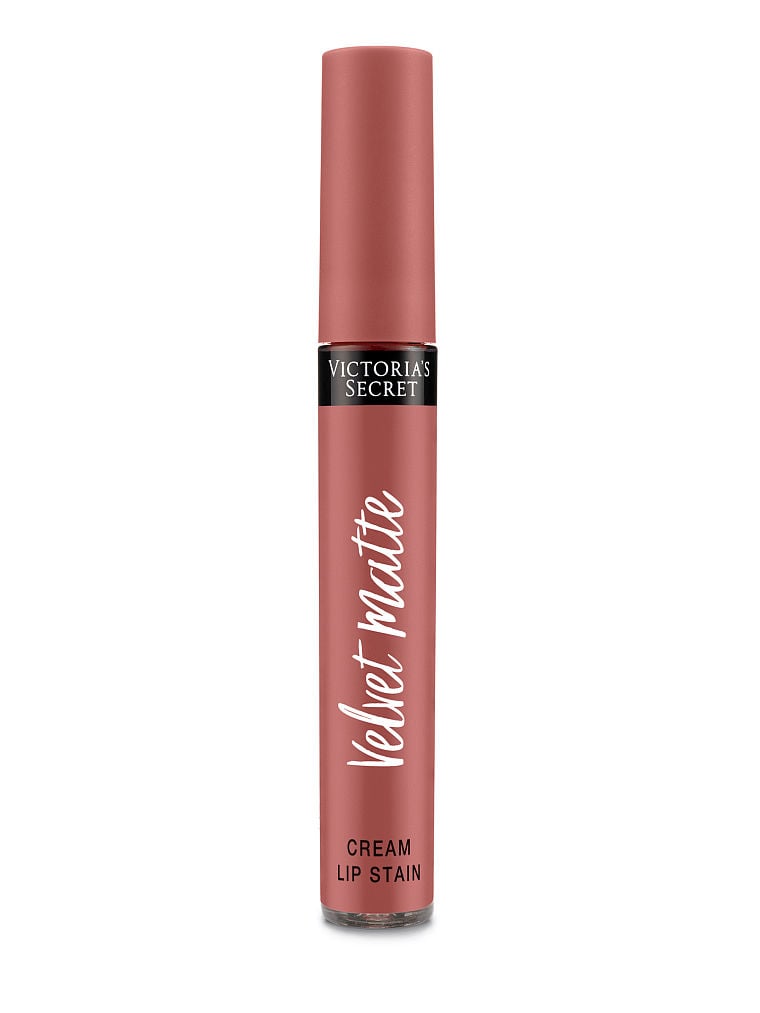 Victoria's Secret Velvet Matte Cream Lip Stain in Perfection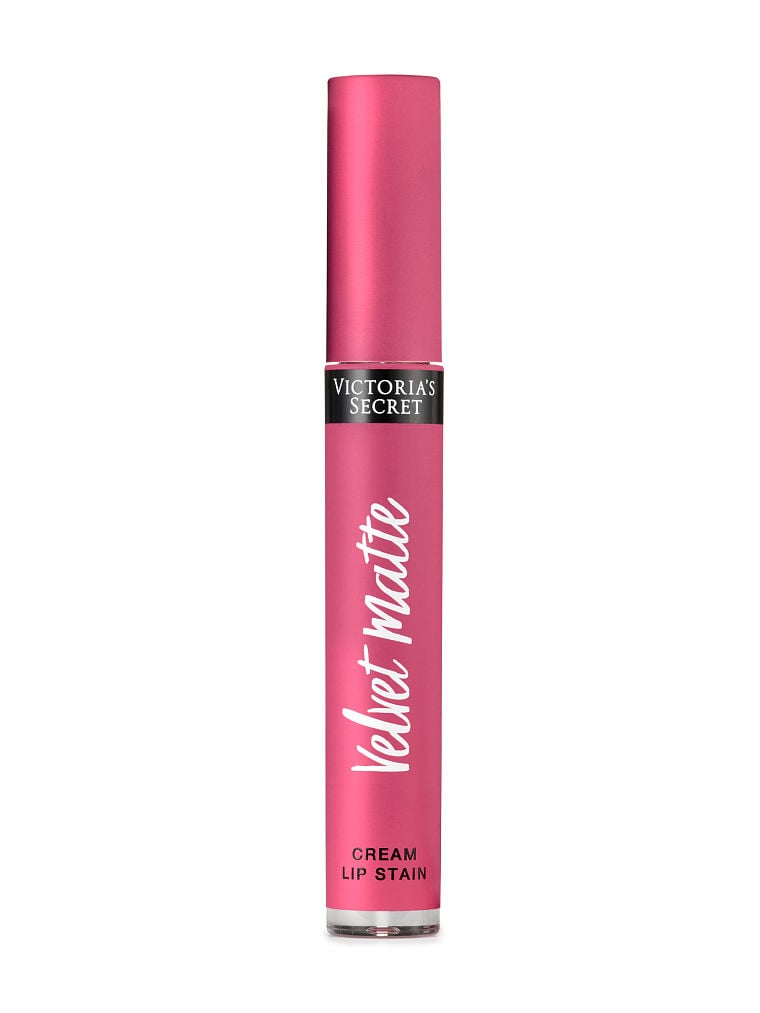 Victoria's Secret Velvet Matte Cream Lip Stain in Magnetic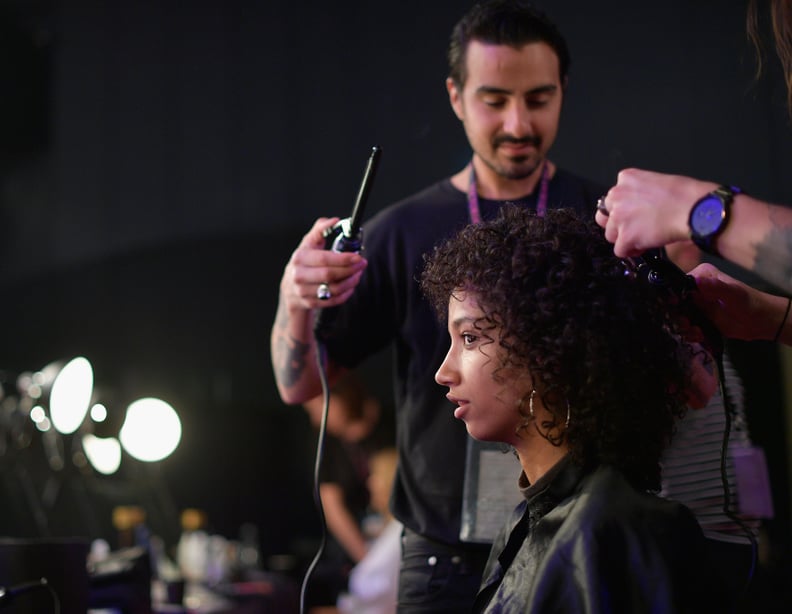 The Hair Diversity
It's not the first season Victoria's Secret sent models down the runway rocking their natural hair (and yes, Maria Borges is back this season!). But curly hair continues to be part of the conversation, proving it's here to stay.
"If girls have got great curly hair, we're not blowing them out," Nadar said. "We are just enhancing what they've already got and making it a better version."
Everyone else will get the usual works: hair extensions (if needed), a blowout, and soft waves.
"We're making it feel more broken, more lived-in, more the-day-after-the-night before," he noted of this year's extrasexy style. "She's been out having fun all night. She's been on the red carpet because she's that glamorous-event [going] type of girl."
Nadar also explained how the show's location influenced the style. "Shanghai is — from what I hear and what I've read — the hub of cool in China," he said. "In a sense with the hair being a cool and rock 'n' roll, it lends itself to the fact that Shanghai is a young and vibrant city."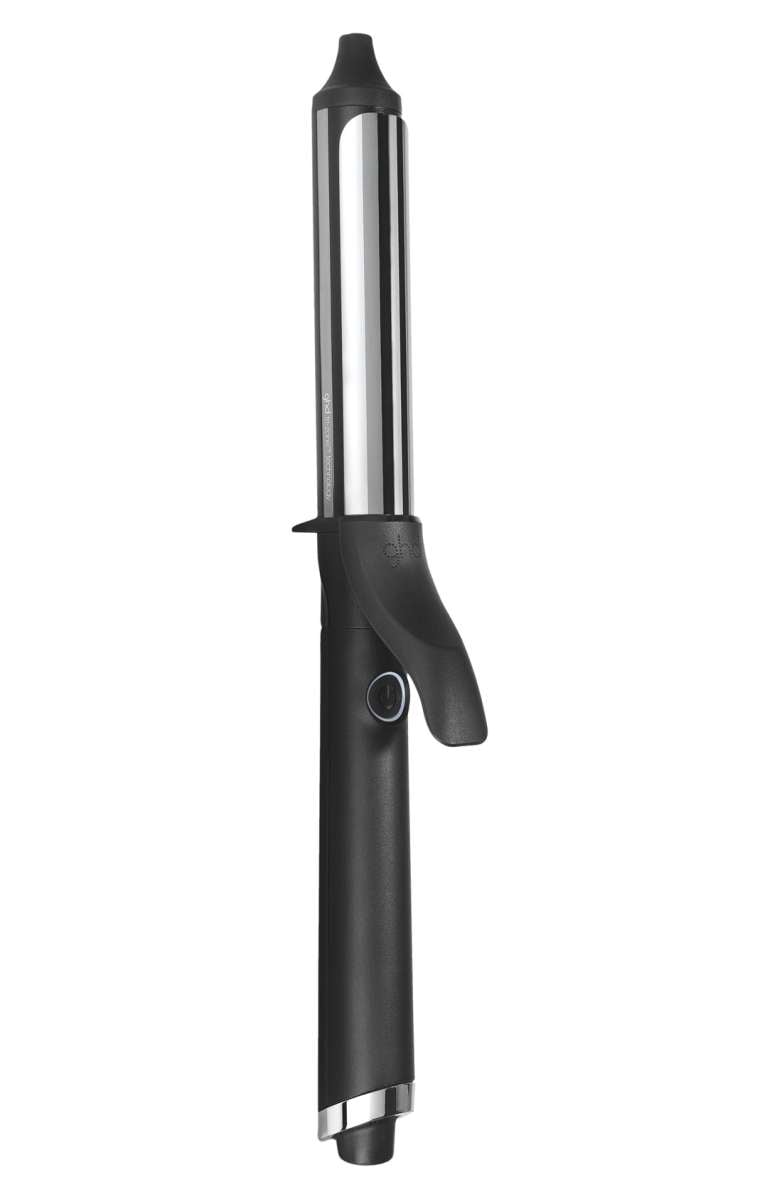 GHD Curve Classic Curl Iron
Nadar and his team are giving the models those postparty bombshell waves using a GHD Curve Classic Curl Iron ($199) with a one-inch barrel.
"Definitely a good prep spray because you don't want the curl to drop," he noted. "Use something like L'Oréal Professional Tecni.Art Pli Styling Spray." [Note: this product is only available in the UK, so try L'Oréal Blow It Dry Quick Primer Spray ($5).]
He advises to mist it onto damp hair and blow-dry it in. Then, pick random pieces of hair instead of perfectly symmetrical sections and curl it around the clamp in different directions.
"The idea of going in different directions makes the hair feel a bit more natural," he explained. "It feels a bit more lifted and realistic."
May 11 Hair Oil
Nadar revealed his secret weapon for finishing the style. He recently found May 11 Hair Oil ($78) in a boutique in Milan. It is a blend of unrefined sweet almond oil, pure avocado oil, unrefined hemp seed oil, and Jamaican black castor oil. He pulled it out of his kit to use for the show.
"It's quite thick but it's not greasy," he said. "You can use a little bit more of this than you would from a basic hair oil because of the thickness of it. It feels really rich in the hair."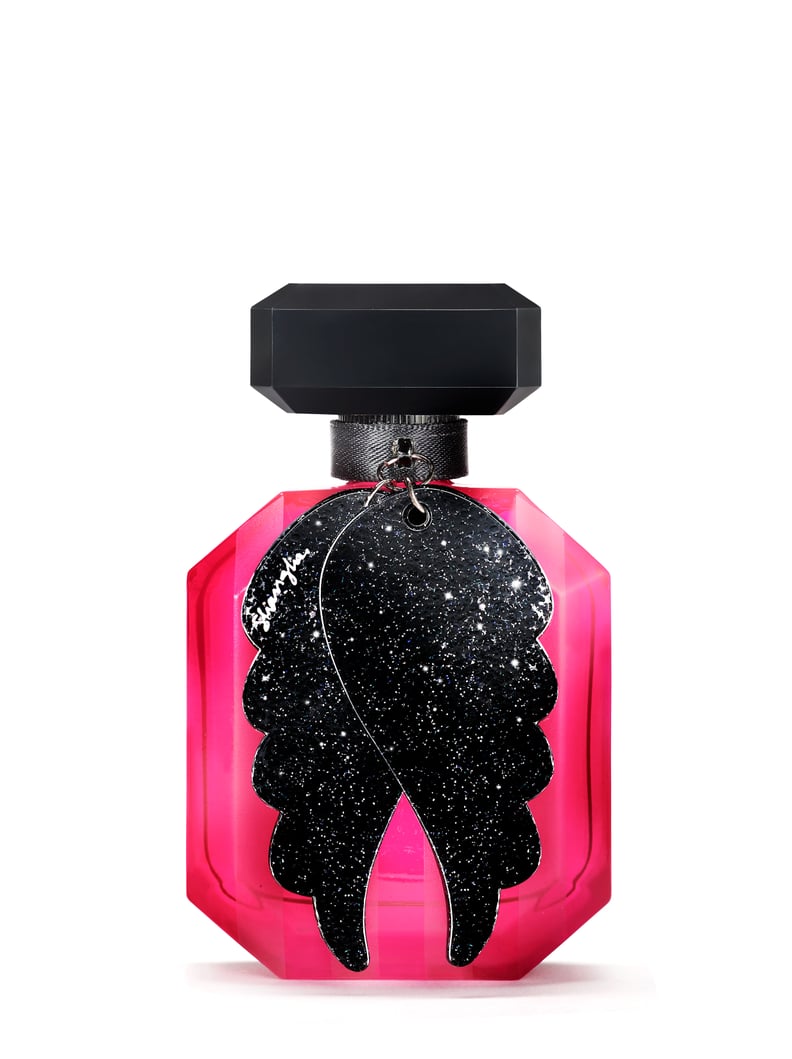 Victoria's Secret Bombshell Eau de Parfum Shanghai 2017 Edition
Before hitting the catwalk, every model will be misted with Victoria's Secret Bombshell Eau de Parfum Shanghai 2017 Edition ($18-$52). This is a special edition of the original Bombshell scent, featuring a hot-pink bottle with edgy black wings. The scent is a fruity aromatic floral with notes of citrus, Brazilian purple passion fruit, Shangri-la peony from Tibet, Madagascan vanilla orchid, and Italian sunstruck pine.

LeChat Dare to Wear Pisco Sour
The models wearing the Pink outfits will be wearing a special pearl opalescent nail polish shade with a sheer finish. It is LeChat Dare to Wear Pisco Sour ($7).

LeChat Dare to Wear Pink Ribbon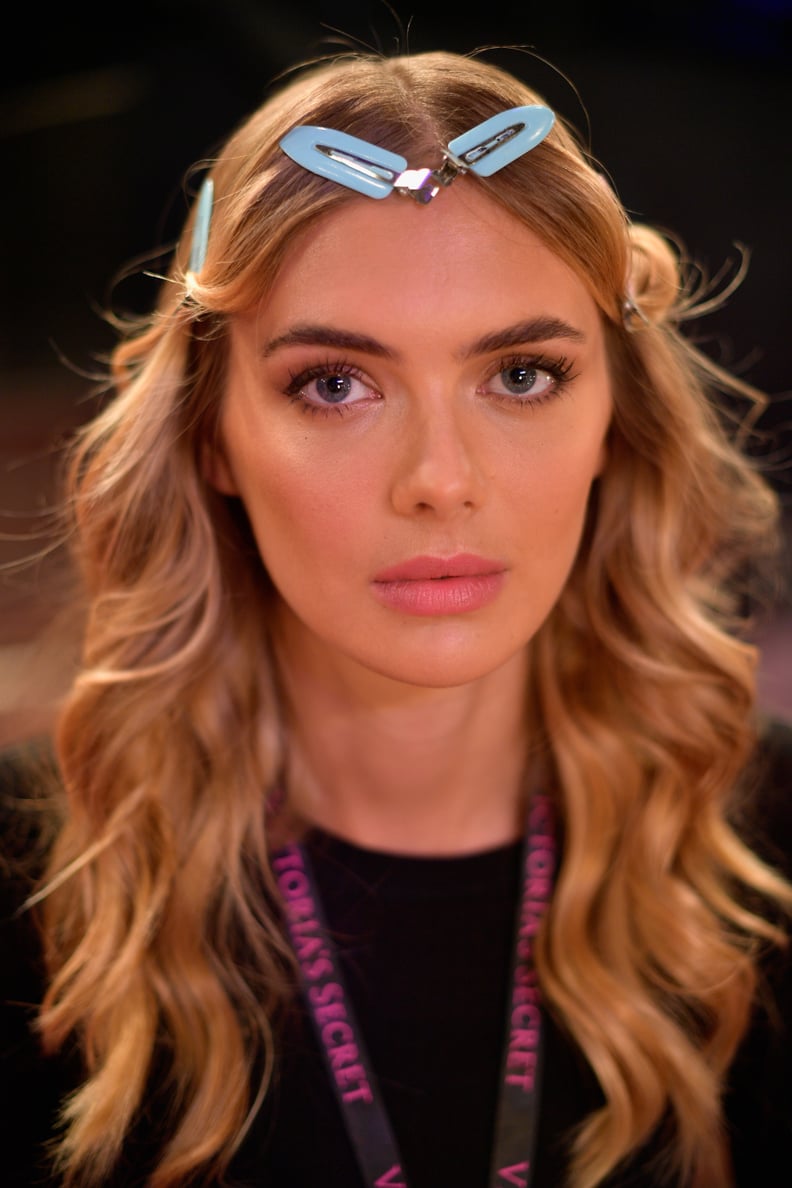 The 2017 Victoria's Secret Fashion Show Beauty Look
Like I said, it may just be the hottest year yet!