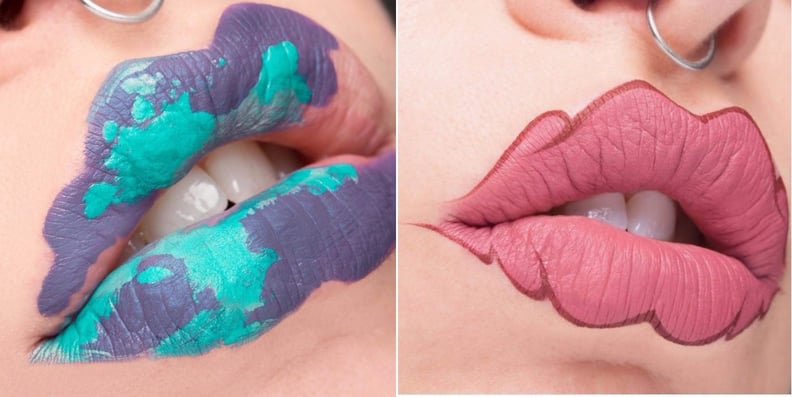 If the squiggle brow trend wiggled its way into your heart (or onto your makeup mood board), then give a wave to its latest evolution. Makeup artists, perhaps inspired by the aforementioned eyebrow look, are now concocting seriously swirly lip art. Since this style is softer and a little more abstract than squiggle brows, people on Instagram have dubbed the look "wavy lips."
Haters will say it's photoshopped. And sometimes it is! (See this blogger's hilarious FaceTune interpretation of the trend). But Italian makeup artist Greta Agazzi can rep wavy lips as if it's just a simple red rouge. She chose to use Kat Von D Everlasting Lip Color ($20) and Wycon products for her pout.
We like to think this trend turns your mouth into a soft, fluffy cloud. Wavy lips looks fabulous when painted with bold colors, so use this method for your Lisa Frank unicorn Halloween costume. Or, pair with your squiggle brow and be the trendiest frickin' person at your costume party.