There's a lot to coordinate when you're planning a wedding — and we're only talking about beauty! You have to get the perfect elegant manicure, create a gorgeous (yet versatile) hairstyle, and top it all off with a stunning hair accessory. Before you even think about bridal makeup, however, you need to focus on your skin.
Your wedding photos will be something you want to (hopefully!) look back at for the rest of your life, so you must take all the steps necessary to ensure you have a flawless face. We've created a checklist for you to go through so you know what skin treatments to get when. With our guide, we can guarantee that your guests' eyes will be on your glow when you come down the aisle on your big day. And make sure to also review our bridal hair and makeup checklist to stay on schedule.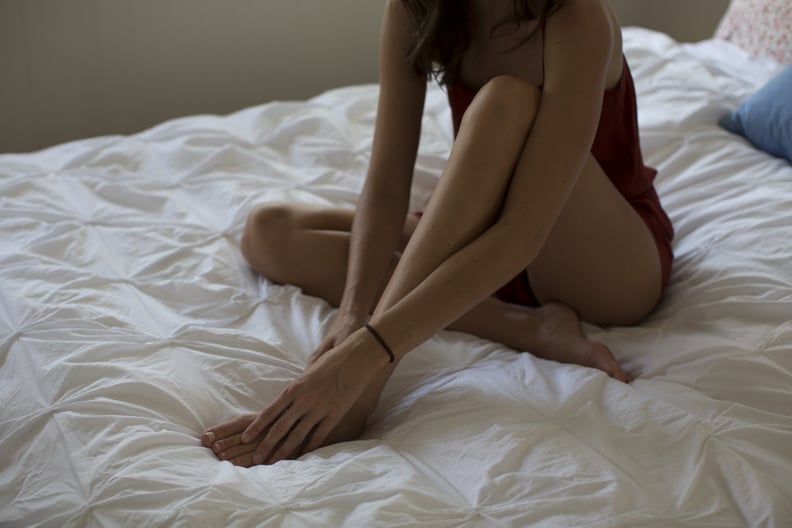 6 Months Before
Start laser hair removal treatments. If you've had a lifelong hatred for your mustache or want a smooth bikini line for your honeymoon, head in for your first appointment now. These treatments require six weeks in between each one so every hair (at each point in its growth cycle) is zapped.
Get that acne, hyperpigmentation, or rosacea under control once and for all. If a major skin care concern has been troubling you, visit your dermatologist to see what your options are. Issues more severe than the occasional blemish or fine line will take some time to treat.
Go under the needle. Thinking about correcting those frown lines or brow furrows? If you've never gotten an injectable before, go to your dermatologist now for a consultation or your first round of treatments. Going in blind closer to your wedding could lead to disappointment (and ruined pictures).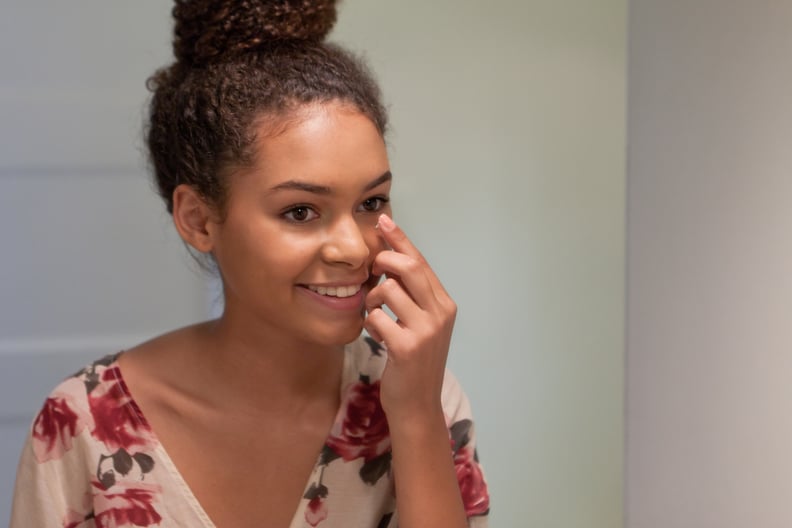 1 Month Before
Cut dairy from your diet. This is a challenge for many, but forgoing milk and cheese now (or earlier!) can drastically clear up your skin — and certainly can't hurt at a gown-fitting appointment. Considering many pimples take two weeks to manifest, giving yourself a month could guarantee clearer skin.
Begin a regular peel regimen. In addition to your regular facials (which you get once a month, right?), try using at-home peels. Consistently using a gentle formula will fade fine lines, even and brighten skin tone, and ward off breakouts.
Get a refill. Regular Botox users, head in for your appointment!
Give your boobs a boost. If you think you'd like bigger breasts to fill out your gown, give temporary implants a test run. They only last 24 hours, so if you don't like them, you'll be back to normal in the morning.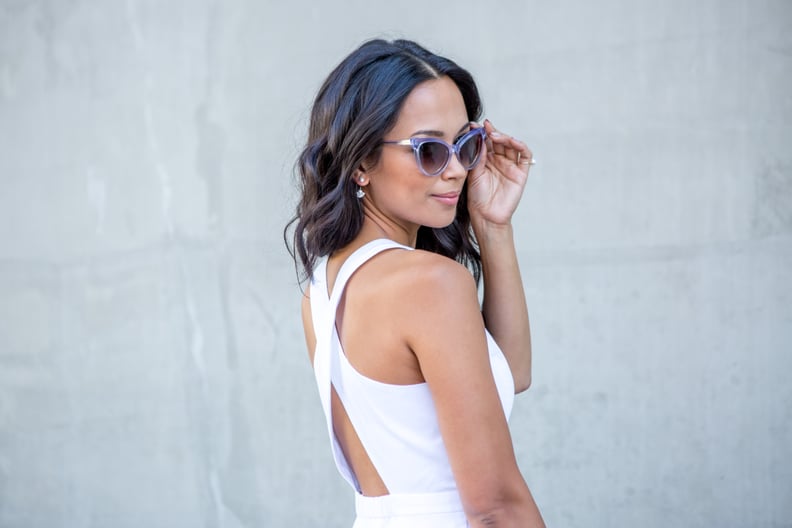 2 Weeks Before
Get your bronze on. Now is the time to test out your wedding spray tan. Having this time cushion means you can find the perfect golden hue.
Zap to it. Get your last facial laser treatment or in-office chemical peel now, so your skin has time to recover. If you're tying the knot in a sunny locale, trying treatments later than this could lead to some nasty burns, as your complexion will be extrasensitive.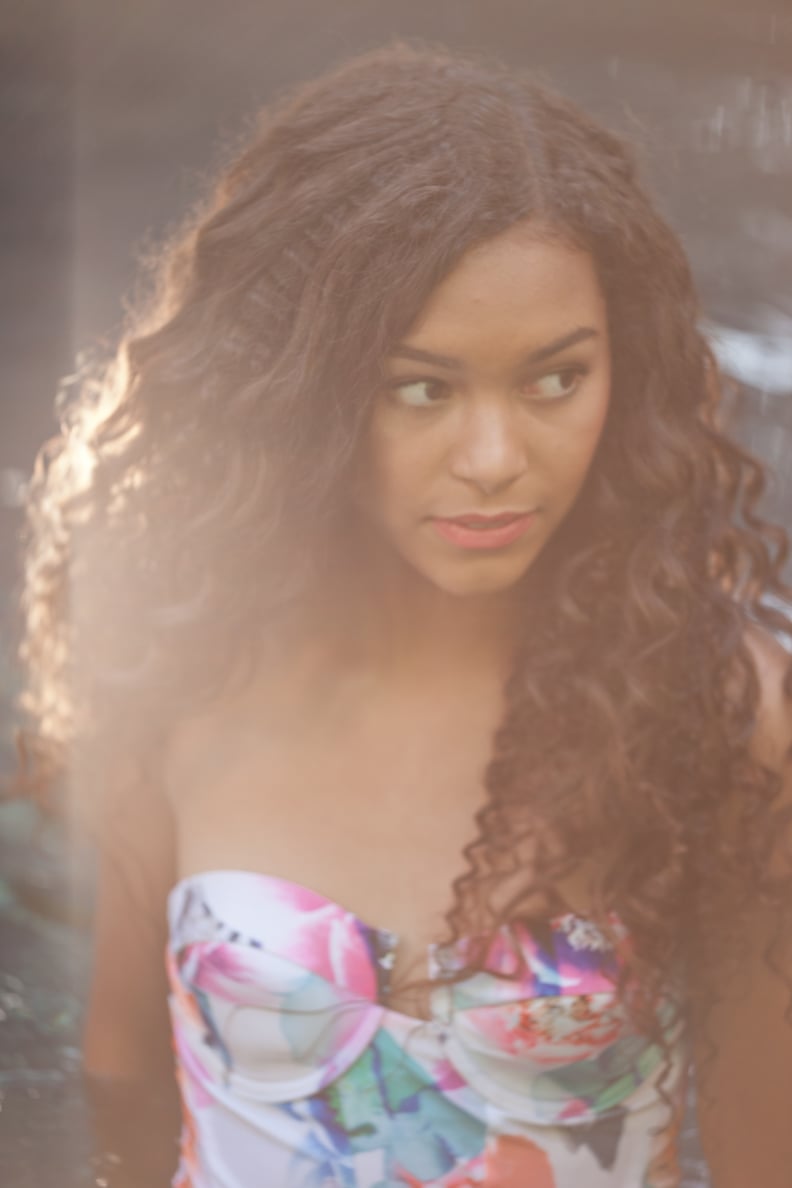 1 Week Before
Head in for your final facial. If you ask for extractions during facials, you know how irritated your skin can get. Make sure there's a buffer between those postfacial breakouts and the big day.
Scrub-a-dub-dub. In anticipation of your spray tan, start sloughing off the dead skin cells on your body for a long-lasting glow.
1 to 2 Days Before
Go on and glow. Two days before your wedding (or one, if you're very confident with your tanning artist), get your bridal spray tan. You'll have time to touch up any minute errors and wash off all of the guide color.
Try an at-home brightening mask. If you're more of a multitasker, go for an overnight mask. But be sure that the formula is supergentle — you don't want to irritate your skin right before your nuptials!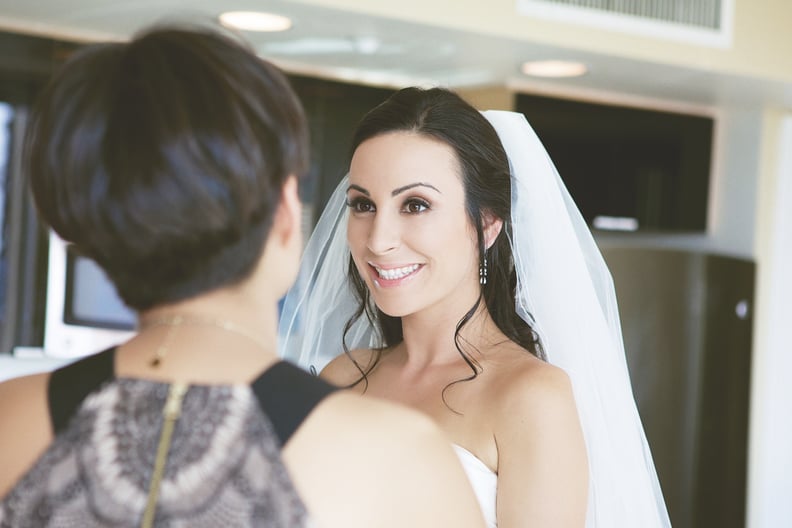 The Big Day
O(2) yes! Treat yourself and your bridesmaids to a premakeup oxygen facial. It'll make foundation go on like a dream . . . that is, if your radiant complexion needs any!
Moisturize. Hydrating your skin will make it glow, not to mention make your tan last longer. Focus on your hands — everyone will be looking at your rings!