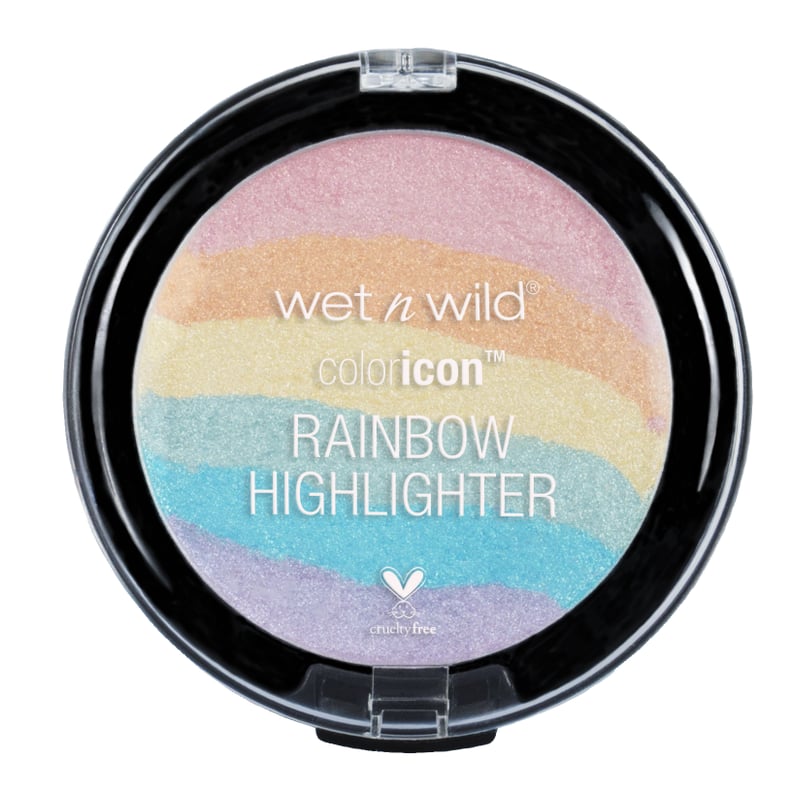 Courtesy of Wet n Wild
Courtesy of Wet n Wild
When I first saw the Bitter Lace rainbow highlighter, my heart skipped a beat. I needed it. Unfortunately for myself and hordes of other beauty junkies, it was sold out and nearly impossible to track down. When Wet n Wild debuted its own version of the unicorn-inspired makeup item, I was thrilled to see there was an affordable and cruelty-free option to achieve my rainbow dreams. To my dismay, the highlighter sold out quickly and my cheeks stayed flesh-toned. I was seriously bummed out.
If you had a similarly disappointing experience, fear not, because Wet n Wild has decided to restock the rainbow highlighters again on Cyber Monday at 3 a.m. EST. The highlighters will be available in the shade "Unicorn Glow" on Wet n Wild's website for $6 so you can rock rainbow cheekbones throughout the holiday season.
While applying the product, it's best to use either a fan brush, or a wide, flat-topped contouring brush to ensure you get all of the hues onto your tool. Swipe the brush on your cheekbones in one glide and go over the colors in the same direction for a more pronounced rainbow.
This highlighter may not become a daily part of my makeup routine, but I still can't stop taking selfies of my magical glow. I can't wait to wear it for my next music festival, holiday party, or night out.
Prepare to shop the highlighter early on Monday; it's sure to sell out fast. If you're curious to see what it looks like on, be sure to keep scrolling.