A Cannabis Facial Turned the Most Stressful Day of My Life Into No Big Deal
The heavy subway doors closed on my 110-pound frame as "Vienna," Billy Joel's ode to young adult FOMO, played through my headphones. If you are unfortunate enough to get crushed by New York City's faulty MTA infrastructure, I hope it happens while that song is playing. There's a lovely sense of justice that goes along with taking abuse from the city while listening to a song telling you to slow down and chill out.
Chill was something my anxious ass was in desperate need of, which is why I subjected myself to a crowded D train heading all the way up to Harlem at rush hour on a Monday morning. To make matters worse, it was raining hard, and though I had a (broken) umbrella to take shelter under, I was criminally underdressed, wearing a too-short miniskirt as a protest against the cold. My hair was frizzy and my mind was unsettled, and it wasn't just because of Billy's haunting piano riff.
I took the time to stop into Harlem Skin & Laser Clinic for a CBD facial because, well, I really like pot.
The day before, I'd put in an application for a studio apartment. The process was cutthroat, and I was at the head of a long waiting list. I'd lose my spot if I didn't have the required documents in by 5 p.m. sharp. If you're not from New York, that might sound easy enough, but New York landlords are sticklers when it comes to paperwork. It seemed as if along with my standard proof of employment and W-4s, they also needed the blood of virgin triplets, a human sacrifice, and $3 trillion in bank-certified checks.
Despite the long day I had in front of me gathering all my materials, I took the time to stop into Harlem Skin & Laser Clinic for a CBD facial because, well, I really like pot. I also wanted to see if a buzzy skincare ingredient could actually turn around my fatigued, acne-prone, hormonal complexion. But due to a scheduling snafu, my appointment was for 9 a.m. — an hour before the clinic opened.
As I trudged through the rain to the storefront, I wasn't sure if there would be anyone there to answer. Luckily, the clinic's founder, Seven Brown, was waiting for me — and unlike the New Yorkers I'd just spent a wet commute with, she was actually smiling.
The Clinic's founder Seven Brown was waiting for me — and unlike the New Yorkers I'd just spent a wet commute with, she was actually smiling.
After getting me nice and dry (bless her heart), Seven began her 20-minute facial . . . on my feet! According to Seven, a lot of energy starts at your root chakra, so she likes to start down there to neutralize stress from walking, commuting, apartment hunting, rain boot wearing, etc. She used a mix of essential oils to massage my pressure points.
After the foot massage, Seven began my facial. She customizes each one to her clients' needs — I wanted a good exfoliating treatment. She began with a cleanser, which is the only inedible portion of the routine. Everything else is made from food-grade ingredients, including the digestive enzyme peel that came next, which was a hodgepodge of papaya and pineapple.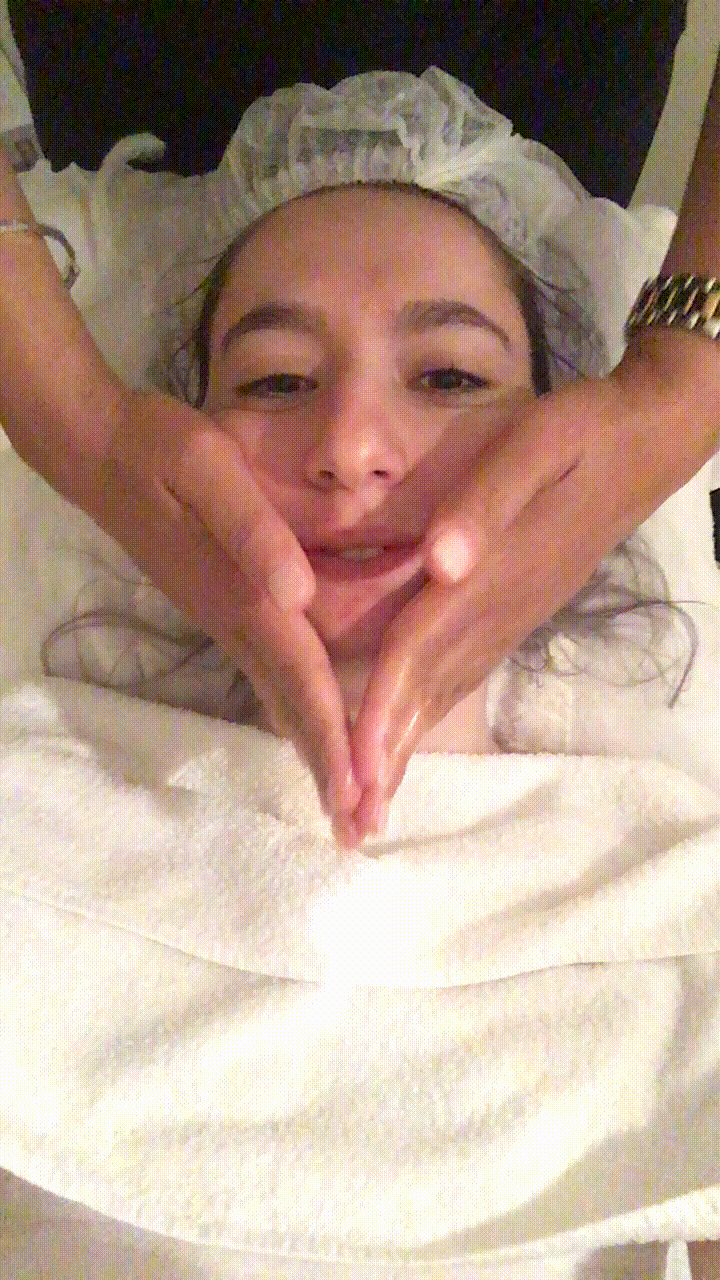 Then it was time for the mask — and therefore the cannabis. The mask was made with CBD oil and the antioxidant manuka honey, which has antibacterial properties and also fights against inflammation while softening and soothing skin.
It's easy to feel relaxed when you're in a darkened salon getting an amazing facial and listening to Amy Winehouse. However, Seven reminded me that to reap the rewards of a cannabis facial, I'd have to channel such zen as I stepped outside to the torrential downpour. "Harvest this feeling," she told me and sent me on my way with a mineral water, which, according to Seven, contains potassium to refuel your senses and make you feel more alert. According to me, it sort of tastes like bathwater, but it did a good job getting me back to "work" mode after reaching peak relaxation.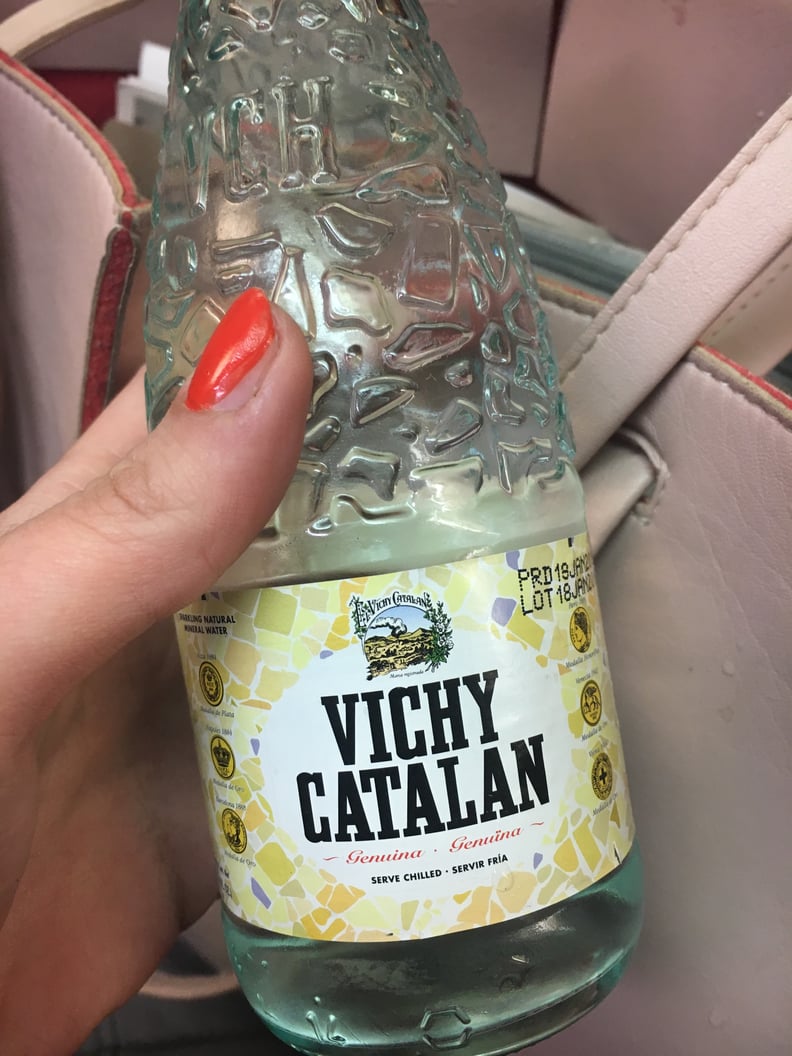 When I got back to the office, I noticed that my acne cysts were starting to bubble up or purge, which meant I'd have clearer skin by the weekend. My office mate Sarah, who is in general a very lovely and complimentary human, could not stop commenting on my "glow." She was right — the parts of my face that weren't springing up pimples looked super dewy, if I do say so myself. You can see what I mean in the unfiltered, no-makeup selfie below (OK, I admit — I'm wearing a bit of lipstick, but honestly, when you've got a power red like that, it should be illegal not to wear it).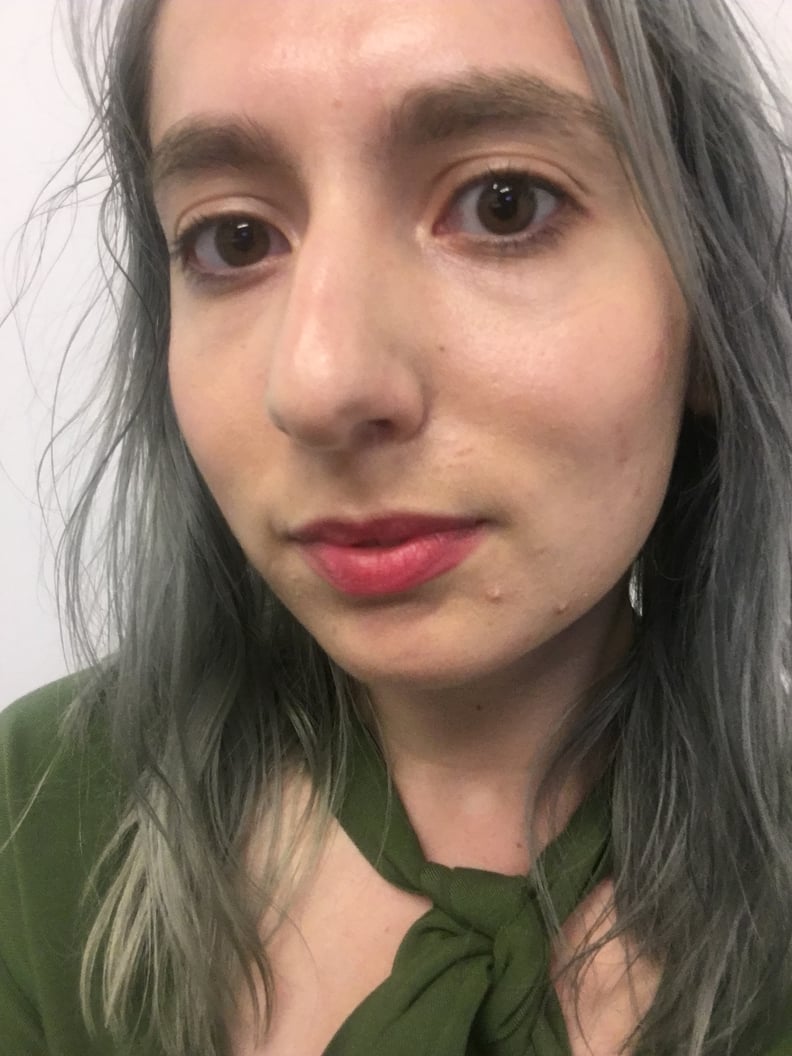 My narcissistic postprocedure selfie sesh was interrupted by bad news bears: a very generous donation to the Alaina Apartment Fund courtesy of my parents (thanks, Mom and Dad!) wasn't going through to my bank account. I needed the money in order to get my dream sixth-floor walk-up. I was going to have to put on my "I have to speak to the manager" hat, go down to the bank, and sort things out — in between, you know, doing my job at POPSUGAR.
But I remembered what Seven had said and harvested the feeling of my blissed-out CBD facial as I marched into a customer service hell. And you know what? Call me a hippie, but when you take the time to chill, sometimes life works out. I got the apartment — oh, and I got superclear skin, too, in just a few days.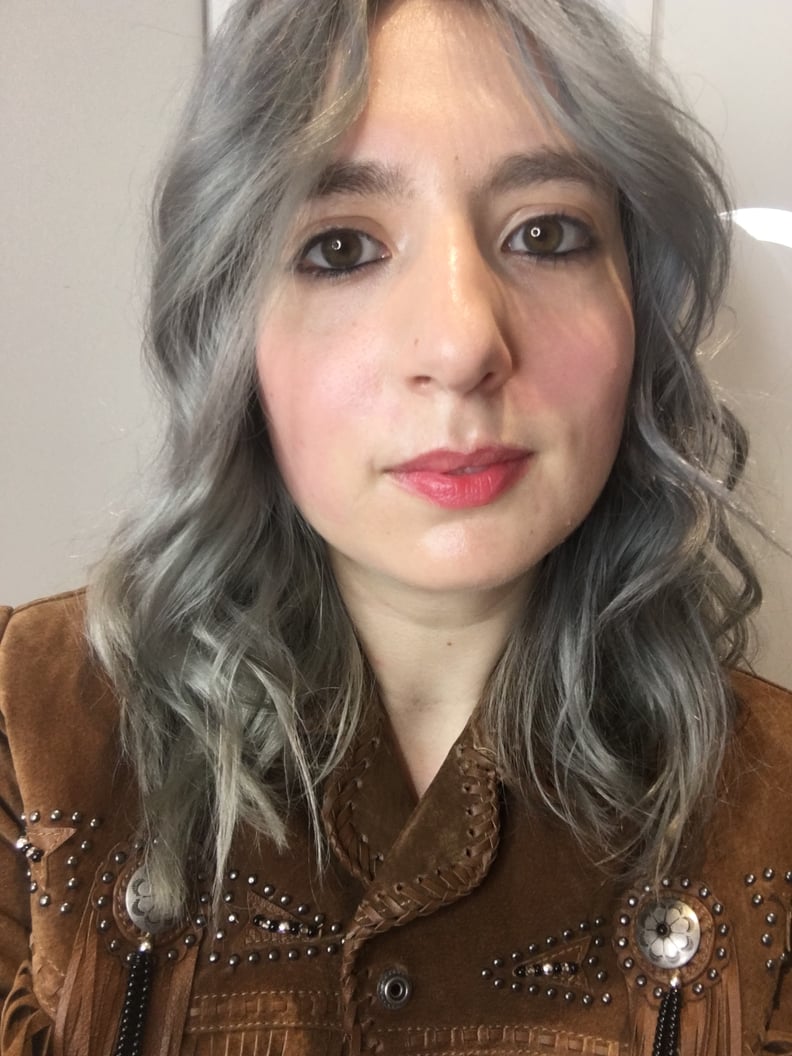 Any cannabis products referenced above are not intended to diagnose, treat, cure, or prevent any disease. The writer is not a medical doctor, and their experience is based on personal use, the results of which may not be typical or intended. The legality of cannabis products varies by state, and readers are encouraged to check their local laws before purchasing and using cannabis products. Nothing in this article should be construed as advice regarding the legal status of cannabis products. Any views expressed in this article by a third-party sponsor are those of such sponsor, and do not necessarily represent the views of POPSUGAR.