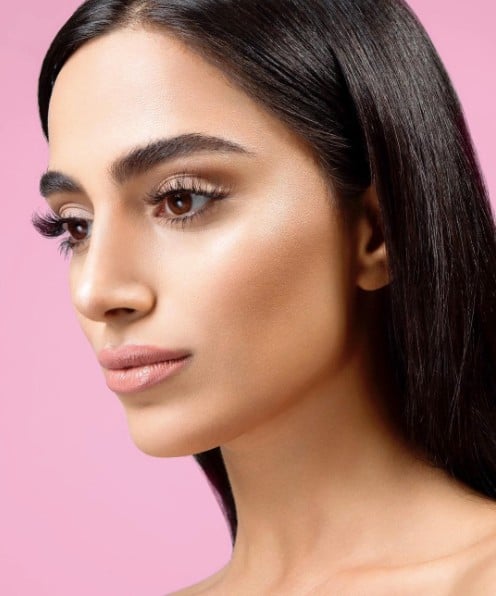 To the uninitiated, it may seem that all lashes are created equal or not worth it altogether, but we're here to help! False lashes come in many varieties, from mink to synthetic, and vary across price ranges. Keep reading for a breakdown of the different types of falsies. Don't blame us if you develop a new obsession.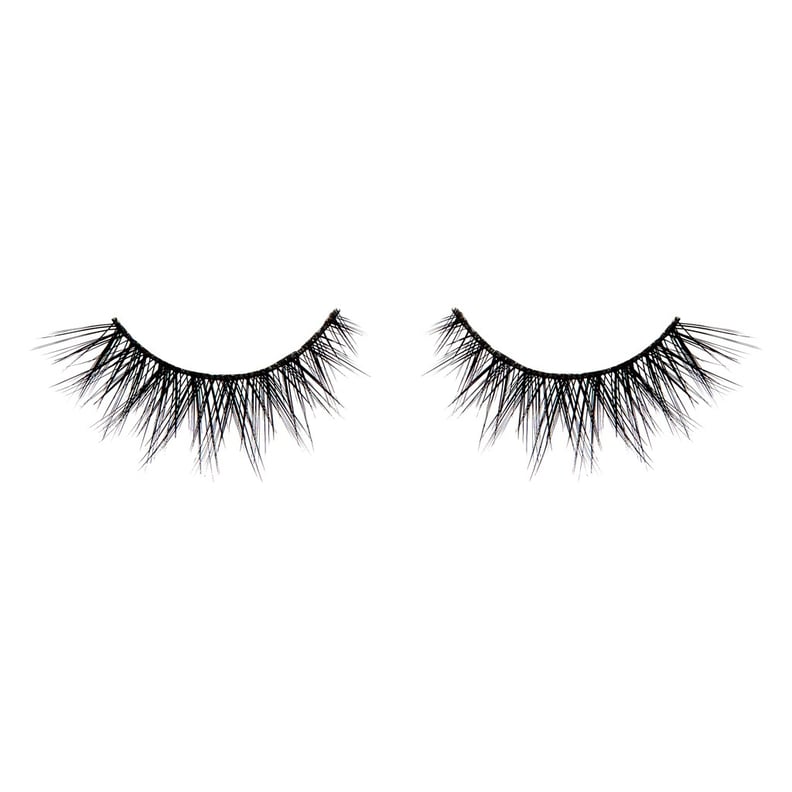 Synthetic Lashes
If you've purchased lashes from your local drugstore, they were most likely synthetic lashes. These are the most common type of false lashes. In the past, these lashes have caught a bad rap for being thick and unnatural, but recent advances in lash technology have made them softer, silkier, and more natural than ever. These lashes are also cost effective, cruelty-free, and can be found anywhere lashes are sold. You can apply them using strip lash glue and an application tool. These pretty falsies from House of Lashes (pictured) will only set you back $12.
Pros:
Cruelty-free

Affordable

Easy to find

Natural and dramatic looks
Cons:
Can look unnatural

Short-lived — they typically last one or two wears

Thicker, stiffer lash band

One size fits all — lashes have to be cut in order to be customized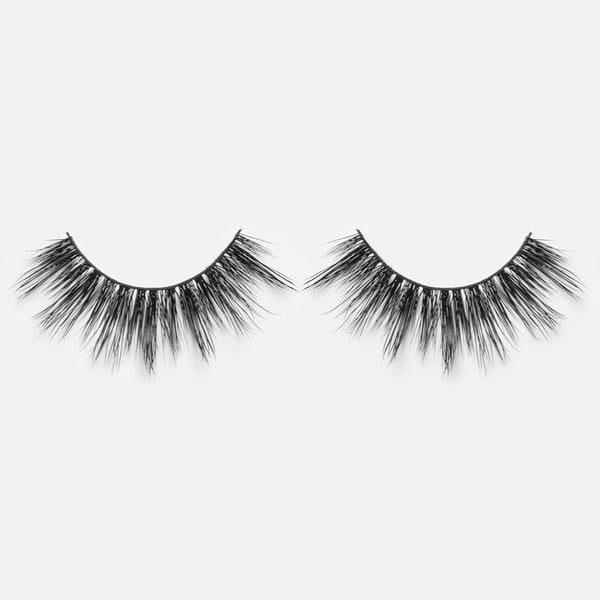 Mink Lashes
Known for their supersoft feel and lightweight curl, this lash type looks super natural and fluffy when applied and can be used up to 25 times with proper care. Mink lashes are the priciest strip lashes due to the materials used and their handmade construction. These lashes can be applied using strip lash glue and an application tool (or your fingers). Get the look with Lilly Lashes (pictured) for $19.
Pros:
Natural look and feel

Reusable

Long-lasting

Thin, flexible lash band for comfortable wear
Cons:
Uses animal fur/animal byproducts

Can be more expensive

Usually only found online

One size fits all — strip lashes have to be cut to be customized
Faux-Mink Lashes
These strip lashes are synthetic but engineered to look and feel like mink lashes. The plastic fibers imitate the best parts of mink lashes without the price tag or animal byproducts. These can be applied using strip lash glue and an application tool. Get these beauties from Huda Beauty ($23).
Pros:
Affordable

Natural look and feel

Cruelty-free
Cons:
Short-lived

One size fits all — strip lashes have to be cut to be customized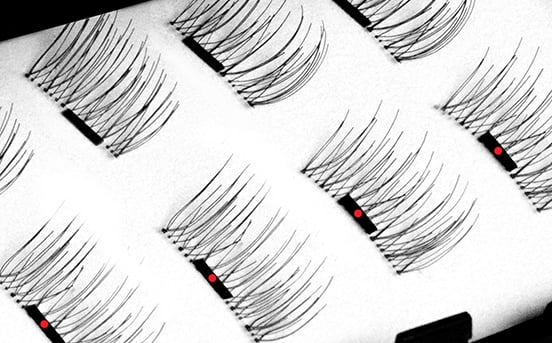 Magnetic Lashes
It's no secret that we're fans of magnetic lashes here at POPSUGAR. A new innovation in the lash game, magnetic lashes have disrupted the beauty world by doing away with the need for glue or complicated application. They are easy to apply and remove due to their construction. All you need to do is align the magnetic strip with your regular lashes and they snap into place. They are reusable and versatile, and come in sections for a customizable look. These work best for a natural, no-fuss glam. You can grab a set at OneTwo Cosmetics ($69).
Pros:
Cruelty-free

Beginner-friendly

Comfortable

Versatile

Reusable
Cons:
Pricey

Can't be used while bathing/washing your face

Individual Lashes
Individual lashes work well for two reasons: one, you can place them anywhere you want; and two, once they're on, you practically forget they're there. Typically made out of synthetic fibers, these falsies are great for women who want full control of the look of their lashes. You can add as many as you want for a full, glam look or just a few for a barely there effect. If you want to an extradramatic look, you can also add a few strands to your lash strip. Another pro is that individual lashes fall out one by one, so there won't be an embarrassing strip of lashes on your cheek at the end of the night. These, however, are trickier to apply, requiring individual lash glue, an application tool, and a steady hand. You can find these must haves at your local drugstore ($10).
Pros:
Versatile

Full control of your look

No lash band

Affordable

Cruelty-free
Cons:
Short-lived — once they fall off, they're done

Not beginner-friendly
Lash Extensions
Lash extensions are gaining traction as more and more influencers and celebs gravitate toward the "I-woke-up-like-this" look. These semipermanent lashes are applied to your eyes by a licensed professional and are the priciest option of the bunch. Extensions can be done using various lash types, ranging from mink fur to synthetic fibers. A first-time install can run you upwards of $150 for a classic set, but they give you the most versatility of all false lash options. Individual lashes are bonded to your natural lash and fall out the same way your normal lashes do. They can withstand all your daily activities, making them a great option for someone who wants to look fly 24/7. Extensions also require the most maintenance. Similarly to acrylics, you have to return to your salon every two to three weeks for a "fill." Although pricing varies by studio, licensed studios often charge upwards of $80 to touch up your extensions.
Pros:
Versatile — can be dramatic or natural

Requires no work on your part

Long-lasting

Can be treated like your real lashes — you can bathe, cry, and swim in these (just make sure you wait at least 24 hours after application!)

Can be installed using cruelty-free fibers
Cons:
High-maintenance

Expensive to install and maintain

Can be damaging if done incorrectly