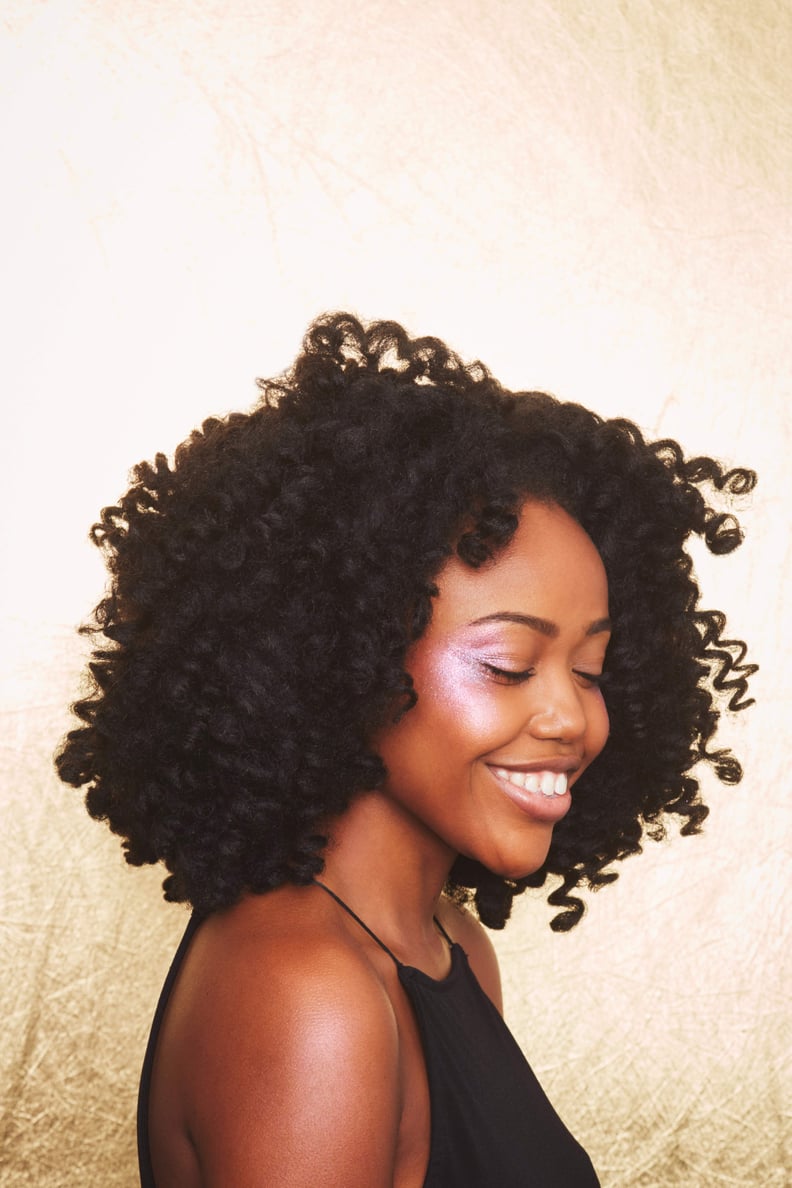 POPSUGAR Photography | Benjamin Stone
POPSUGAR Photography | Benjamin Stone
As POPSUGAR editors, we independently select and write about stuff we love and think you'll like too. If you buy a product we have recommended, we may receive affiliate commission, which in turn supports our work.
It would be one hell of an understatement to say that highlighting is having a moment. Illuminating pens, strobing creams, highlighting blushes, and their ilk all hit peak makeup status this year, dominating the beauty aisles and your favorite beauty YouTube channels. And — like any good phenomenon — once it caught on, everybody wanted to get in on it. Which is why the radiance trend has moved from your cheeks to pretty much every other part of your body.
But unlike contouring and unicorn before it, these product extensions actually make sense, unlike, say Clowntouring or Unicorn Snot. And they work on pretty much everyone, no matter your skin tone, hair type, or level of comfort with iridescence.
Ahead, check out 10 ways to up your illuminating game. Word to the wise: don't try them all at once. Looking like someone dipped you into a dumpster full of broken disco balls might be going a bit too far down the radiance rabbit hole.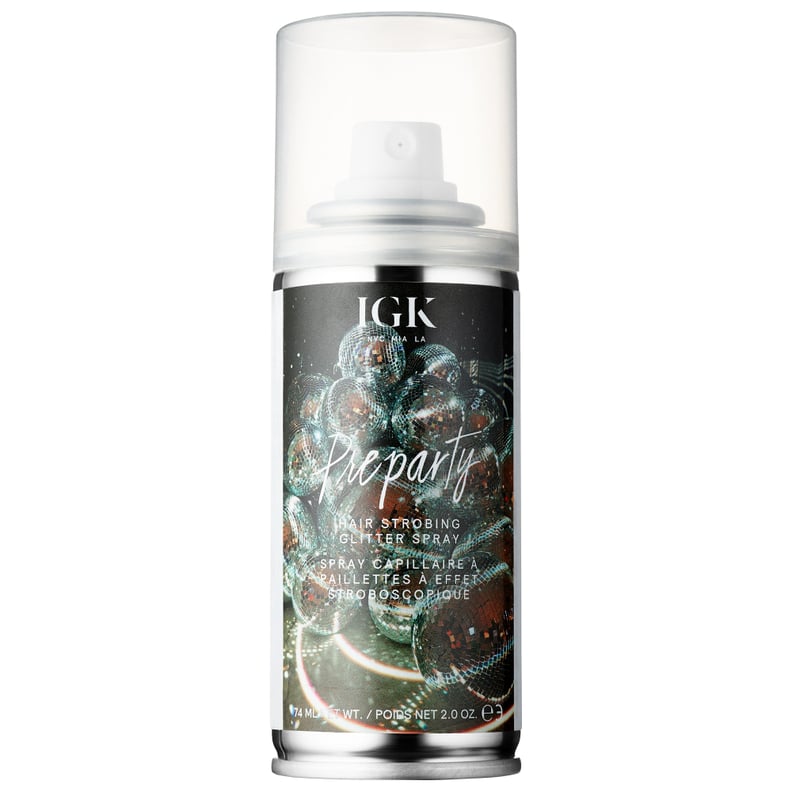 Hair Highlighter
The glow-bestowing formula of this finishing spray uses moonstone extract to trap and softly diffuse light as it hits your mane, creating dimensional color, a glossy sheen, and — thanks to a coconut oil base — tons of softness and strength. You can use it all over loose hair, spray on sections of an updo to accent braids and twists, or try our favorite suggestion, courtesy of the brand: spray it underneath your layers and brush through to create an ethereal halo of shimmer throughout.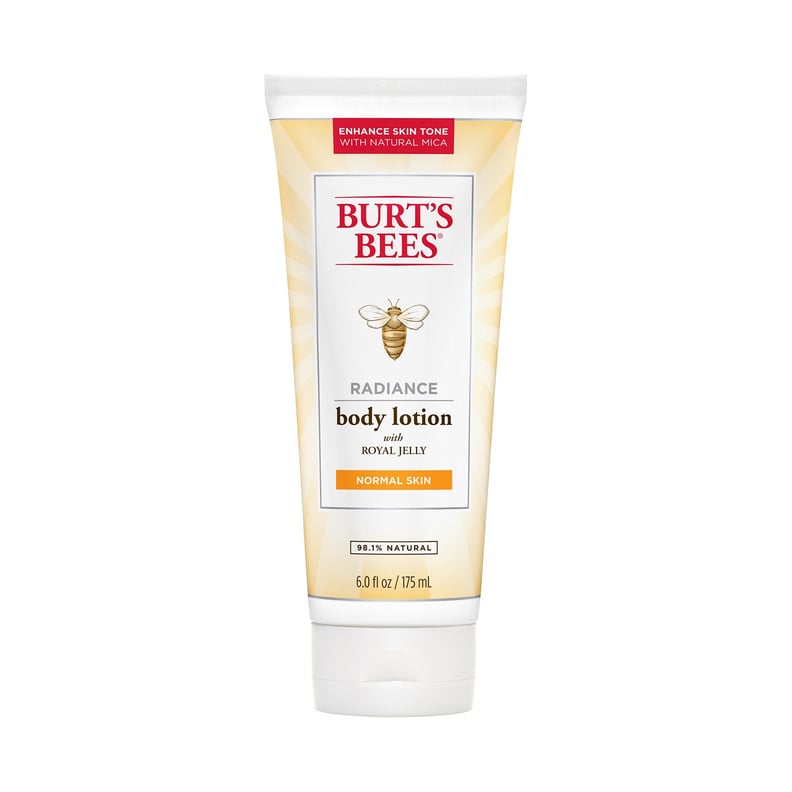 Body Highlighter
Why stop at your cheekbones when you can make your collarbone pop? Using highlighting makeup on your cleavage, shoulders, and décolletage can take your outfit to the next level by accentuating the skin that's on display. Think of it like the perfect piece of jewelry; it draws the eye while also enhancing the cut of your dress or shirt.
If the thought of learning to master the intricacies of body makeup makes you want to dump some glitter over your head and call it a day, don't fret — grab a tube of this royal jelly lotion and start swiping, simple as that. It's infused with mica so it leaves behind a trail of luster wherever you apply. Wait for it to sink into the skin, then go over your accent areas with another layer (or two) to get your desired degree of sheen.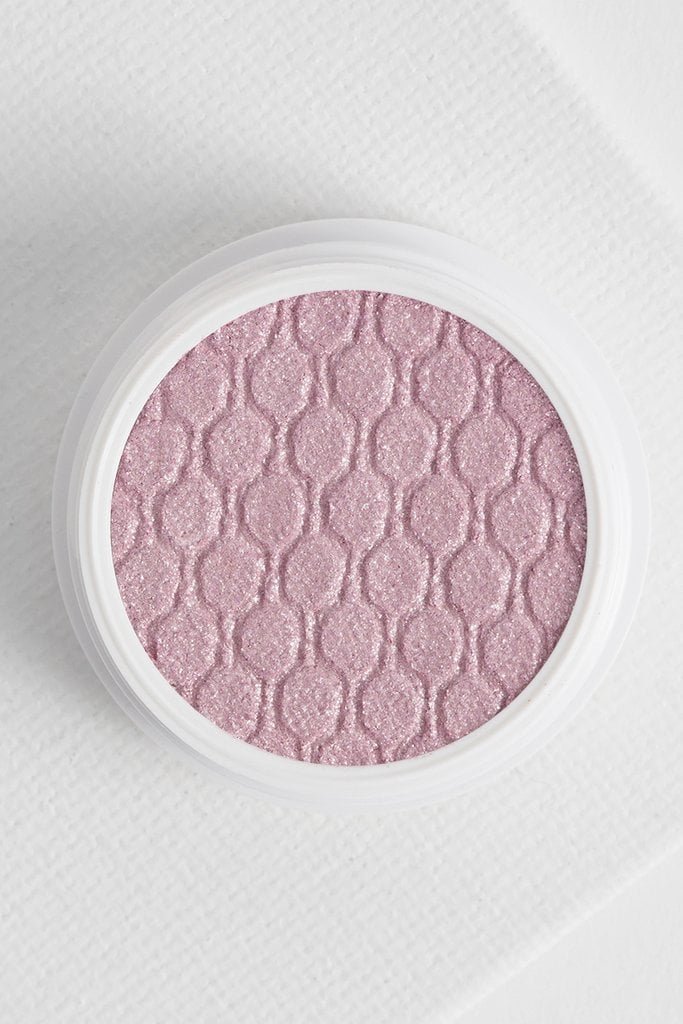 Eye Highlighter
Yes, highlighter on the inner corner of your eyes to visually open them up is a makeup trick as old as time. But a few ingenious beauty pros have uncovered a unique spin on this classic technique that we're absolutely crazy about. Instead of using the standard silver, gold, or champagne, they're using bright metallic shades like fuchsia, blue, and coral to both make eyes look more awake and add a bit of whimsy and panache to your gaze.
Need proof? Check out this crazy-gorgeous look that makeup artist Patrick Ta created for Shay Mitchell. By generously patting an iridescent pink in the corner, he took an already beautiful look and knocked it out of the park. It's eye-catching without being totally audacious.
ColourPop's Eye Candy shadow is perfect to re-create Shay's look and a great intro color as you start to experiment with the trend. Once you get comfortable, try branching out to turquoise, lilac, and even yellow — you'd be surprised how flattering the sunshine shade can be.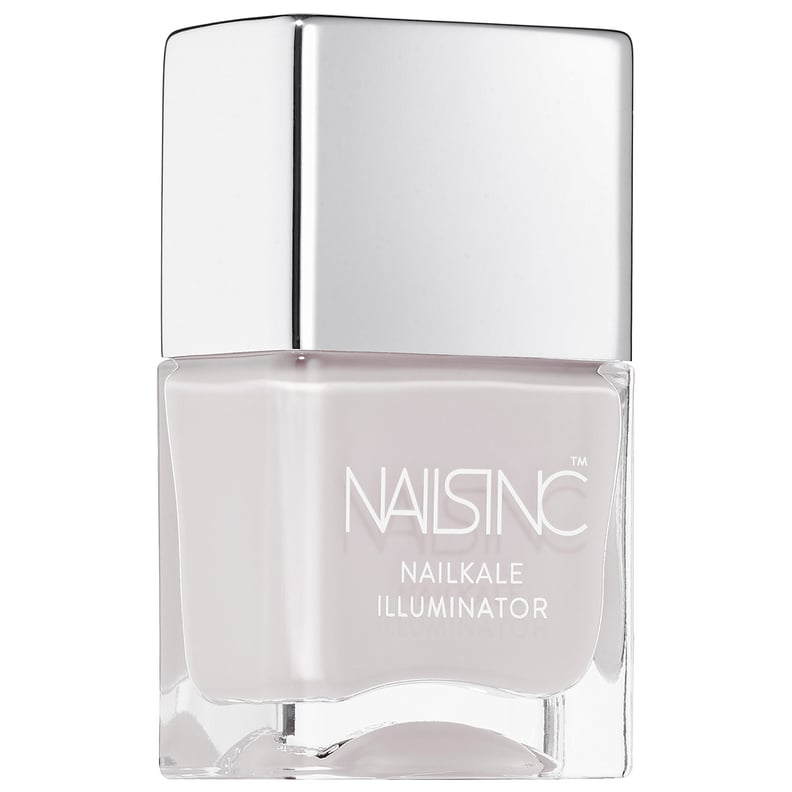 Nail Highlighter
A metallic polish is pretty fabulous, but a nail highlight is simply beyond. It's less about color and more about letting your natural nail, ahem, shine through. The iridescent pearls in this translucent treatment polish make your nail beds appear brighter, creating a healthier appearance. And, thanks to a kale extract and vitamin-and-mineral blend formula, it actually strengthens and protects them from breakage, splitting, and dullness. Let's see your metallic polish do that.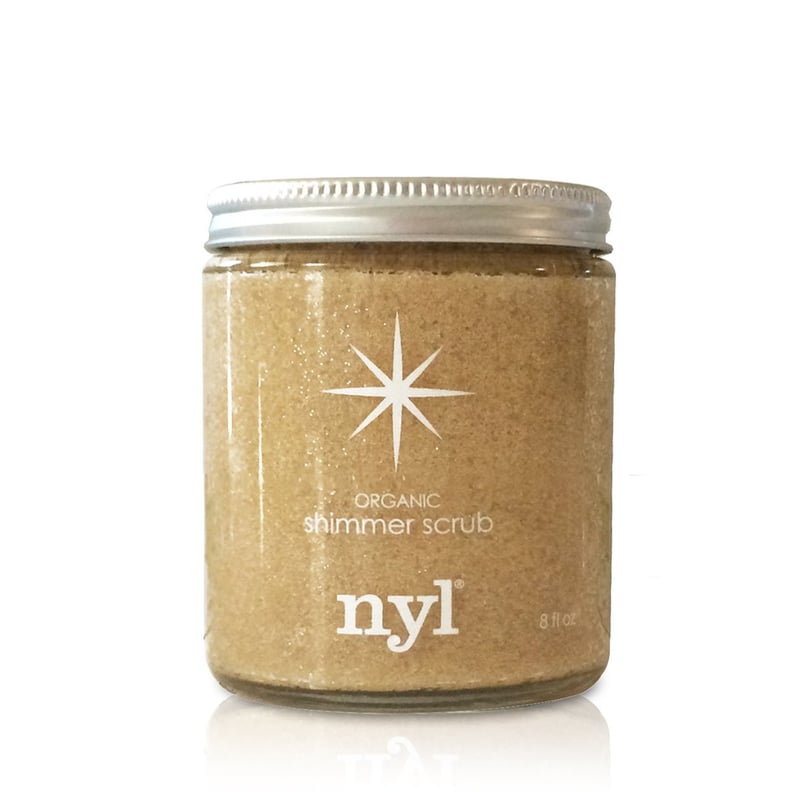 Exfoliater Highlighter
"Wait," you may be thinking. "Aren't exfoliators supposed to remove things from your skin?" Well, this sugar scrub isn't your average dead-skin slougher. In addition to hydrating oils and the aforementioned sweet stuff, it also contains mica.
Use as you would a normal exfoliator to get rid of and smooth out those rough bits, but when you reach for your towel, pat your skin dry — don't rub. You'll get the multiple benefits of banishing radiance-reducing dead skin cells, boosting circulation for a healthy glow, and imparting a wash of shimmer across your skin. And you can customize where and how much luster you leave behind. Pat less on the areas you want to play up, and minimize other places by gently rubbing your towel on top.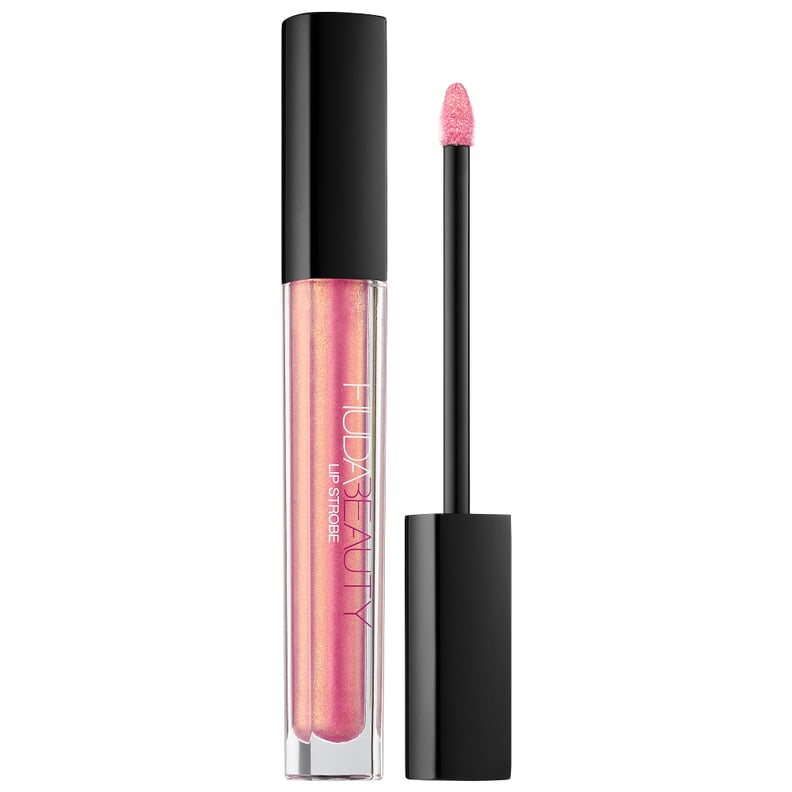 Lip Highlighter
Leave it to the influencer powerhouse that is Huda Kattan to transport strobing to the lips. Her aptly named Lip Strobes are sheer metallic glosses that can be worn alone or layered on top of another lipstick to create a gorgeous gleam. Which, coincidentally (not really), is a sneaky trick for sculpting your lips to make them look plumper.
Kattan suggests applying the gloss then blotting with a tissue to get the shimmer without the shine. Or go for a full-on patent pout and layer it on — the formula is light and cushion-y so it won't feel sticky or goopy.
Huda Beauty Lip Strobe ($20)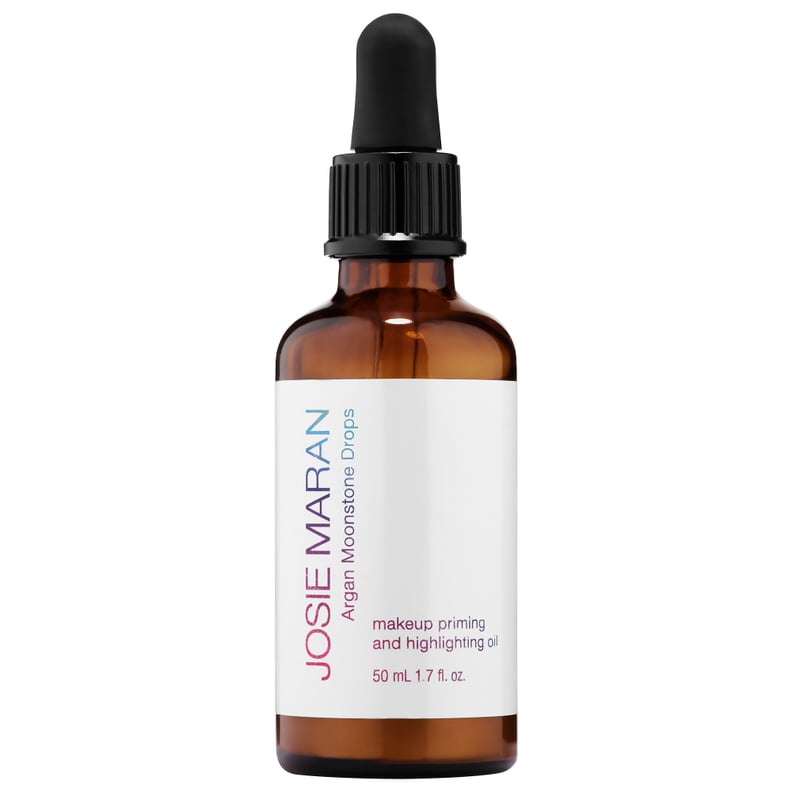 Moisturizer Highlighter
From the queen of all things argan comes this fairy-princess-worthy face oil. It's got all of the nourishing and hydrating benefits of Josie Maran's cult favorite 100 percent Pure Argan Oil Light, but the addition of "multicolored priming pearls" casts a shimmery spell that makes your skin look as if you've spent the night dancing in the moonlight in a field of dew-speckled flowers. What, like you've never done that?
This formula does all of that while fighting off damaging free radicals, making your makeup stay in place, and calming redness and your mind with an essential oil blend of lavender and lemongrass. We're really amped to know that this little beauty is as good as it sounds, because TBH, we saw the words "argan oil" and "moonstone" and our shopping fingers immediately got twitchy. It'd practically be a crime not to add it to our carts, no?
For those who aren't a fan of oils — we get it, they aren't everyone's thing — we were impressed by the shine that the Morning Aura Illuminating Crème from Victoria Beckham's collection with Estée Lauder gave our complexions. It's got micro-pearls that gives you the glow you crave in an ultrahydrating moisturizer.
Josie Maran Argan Moonstone Drops Makeup Priming & Highlighting Oil ($48)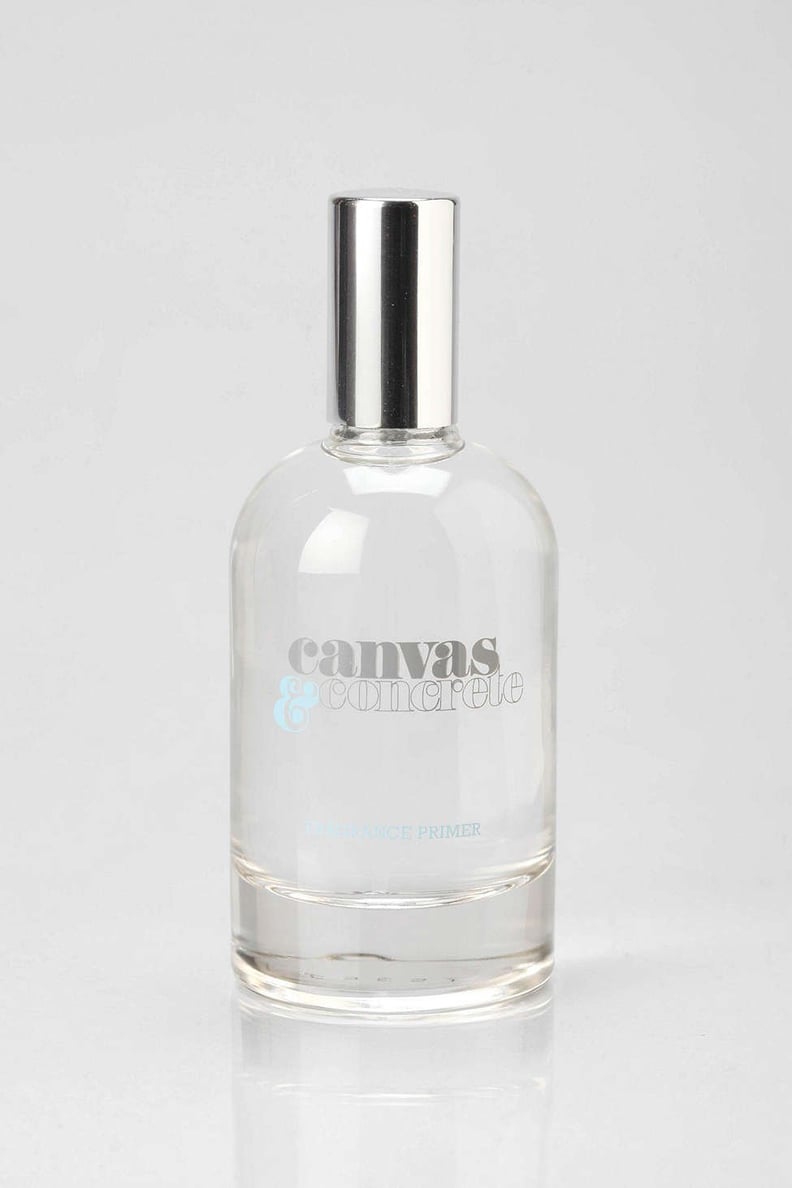 Scent Highlighter
In fairness, this is less of a highlighter and more of a refiner, but in the case of perfume, that's basically the same thing. Fragrances have a tendency to morph when they are on the skin because your skin's pH interacts with the notes, meaning that what you smell (at first) isn't always what you get. A fragrance primer — a scentless base for the perfume to adhere to without interacting with the skin — not only ensures the integrity of your scent, but it has the added bonus of making it last longer. So not only do you get exactly what you want, but you make sure you get your money's worth, too.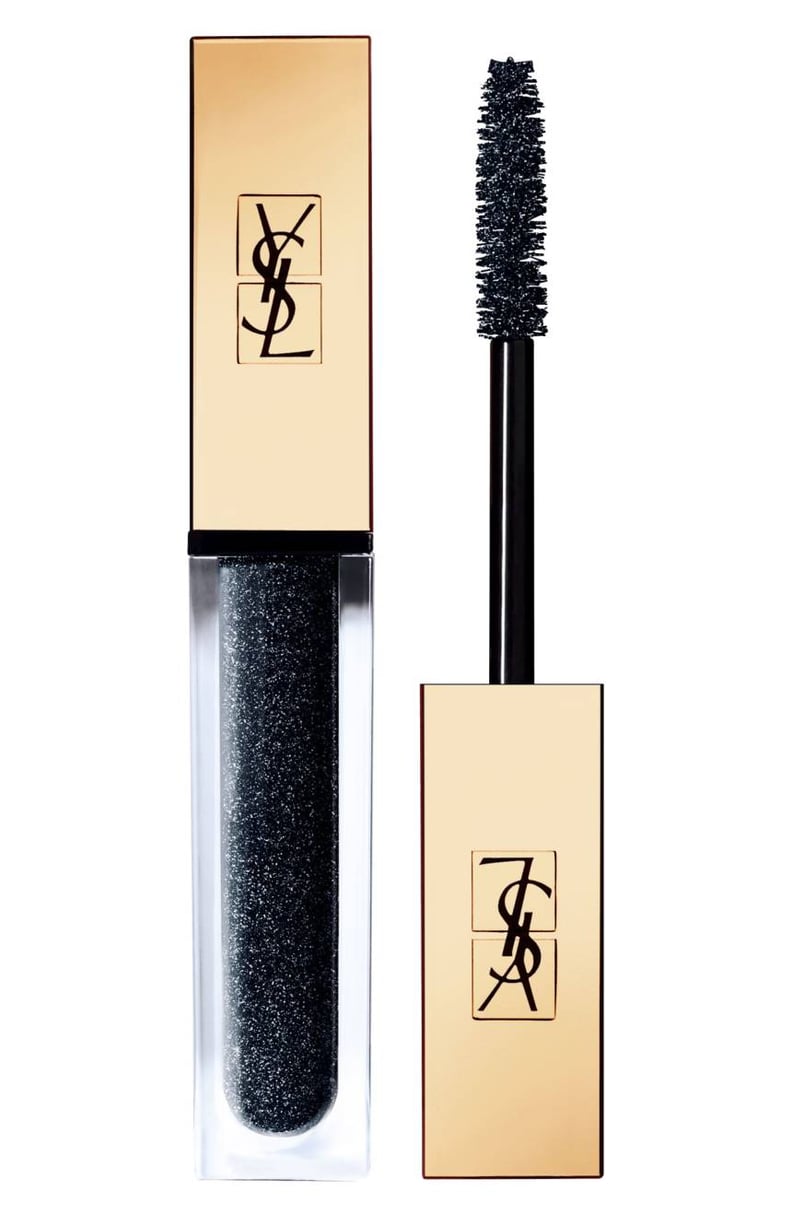 Lash Highlighter
Colored mascaras are a cyclical trend we've seen wax and wane over the past few years (ahem, decades). And while we love us a crazy-hued fringe, what we're into right now are metallic mascaras like this one from Yves Saint Laurent. Like the sophisticated cousin of that glitter mascara you bought at Claire's in middle school, this stuff is packed with so much microfine sparkle that it looks practically pearlized. Your lashes catch the light and suddenly no one can look away from all of that shine and dimension.
Bonus: The textured topcoat has an almost fiber-like effect that makes lashes look insanely fuller. Wear it alone or on top of a solid black, or try flitting it along the tips of your lashes for an ombré effect that's sure to make 'em stare.
Yves Saint Laurent Mascara Vinyl Couture in I'm The Storm ($29)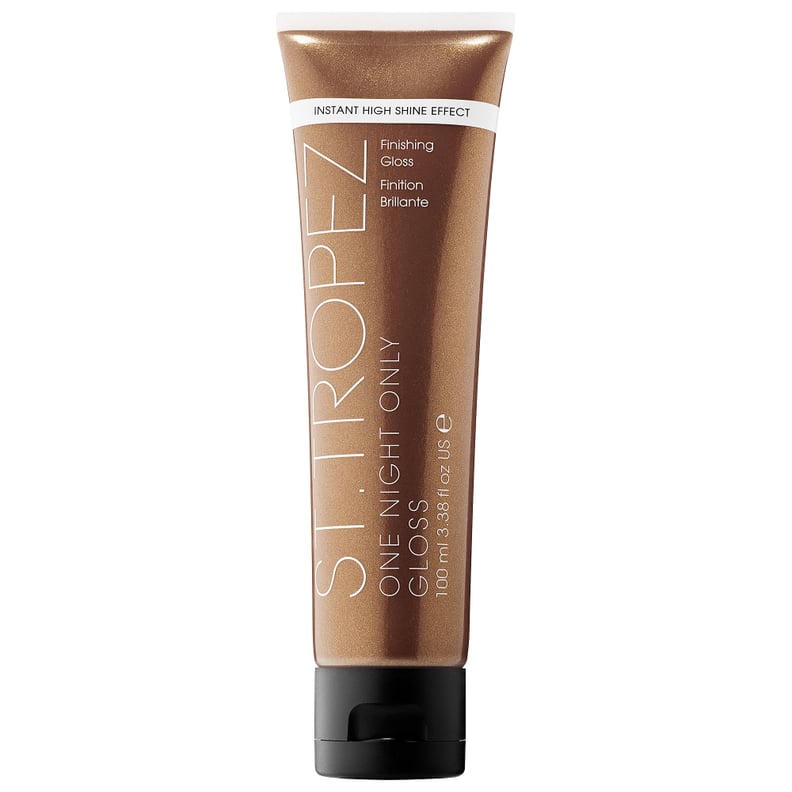 Leg Highlighter
You didn't think we'd let you get away without talking about legs, did you? Not when there are so many benefits to getting your gleam on with those bad boys. Adding a highlight to your shins and thighs can enhance (or in some of our cases, create the illusion of) muscle tone and minimize the appearance of things like spider veins and uneven pigmentation.
Now, you can use a body lotion, but if you really want to pull out all the stops, try this new leg gloss from St. Tropez. Yes, it has the requisite temporary bronzing effect and copper flecks of shimmer, but what knocks this up into the sexy legs hall of fame is the wet-effect sheen and patent shine that make legs (and wherever else you want to put it) look like they should be strutting down a runway. Fair warning: it looks and feels a bit like lip gloss, but once you rub it in, that feeling disappears. The sexy-AF sheen, however, will stay with you all night.