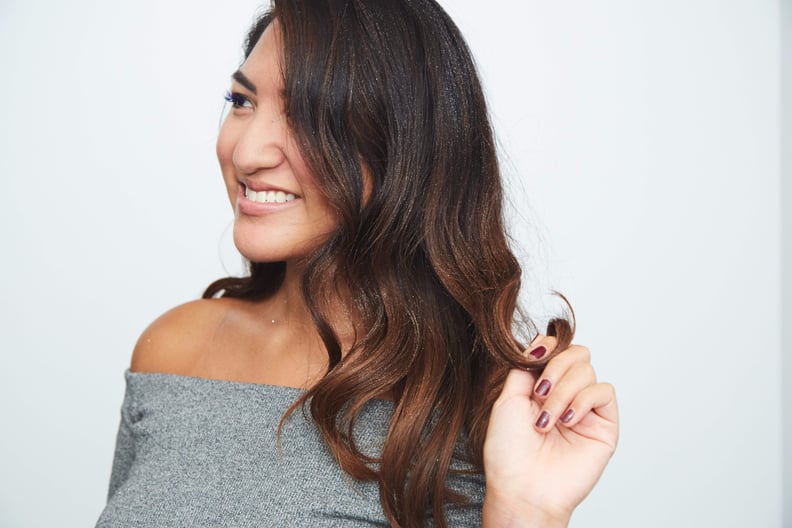 POPSUGAR Photography | Benjamin Stone
POPSUGAR Photography | Benjamin Stone
We highlight our cheekbones, our noses, our shoulders, heck, even our earlobes. Who's to say we shouldn't start adding shimmer to our hair, too? IGK is setting out to make strand strobing a thing with its new, limited-edition glitter spray ($16), and I am 100 percent here for it. I told myself I'd save this for the holiday season, when sparkly everything is par for the course, but I lasted exactly one week before I used up the entire can.
Consider this a more elevated, wearable version of the glitter roots trend that blew up a year ago. While I loved the ethereal aesthetic of the beauty look, I couldn't help but think three things. First, the glitter looks like shiny dandruff. Sorry. Second, wouldn't it be a giant mess to pour loose glitter on your scalp? Finally, aside from a music festival, there is literally nowhere this look could work in real life.
IGK's new spray eliminated all of those concerns at once. Read on to find out how.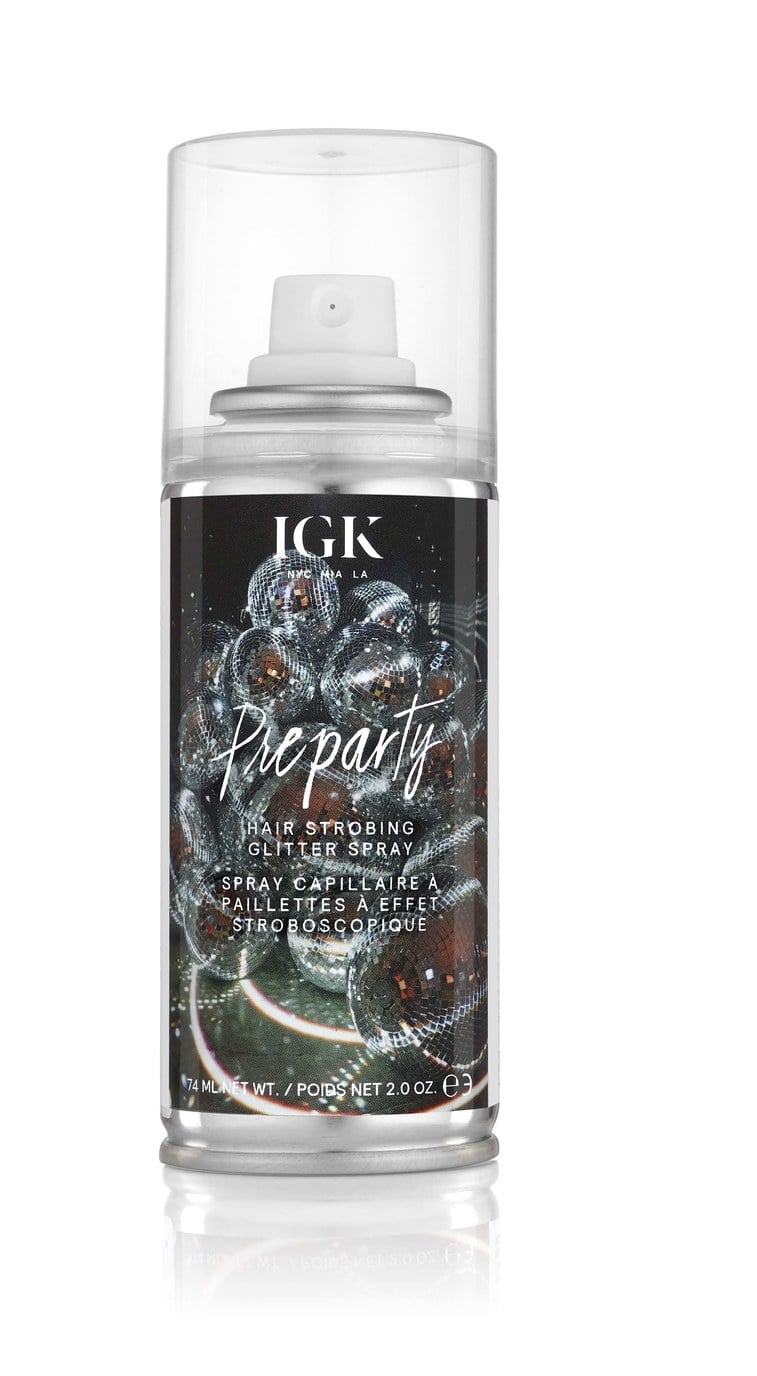 First Things First: The Chic Packaging
Naturally, the mini can is decorated with disco balls glimmering as bright as your hair will be. It's basically a party in a can.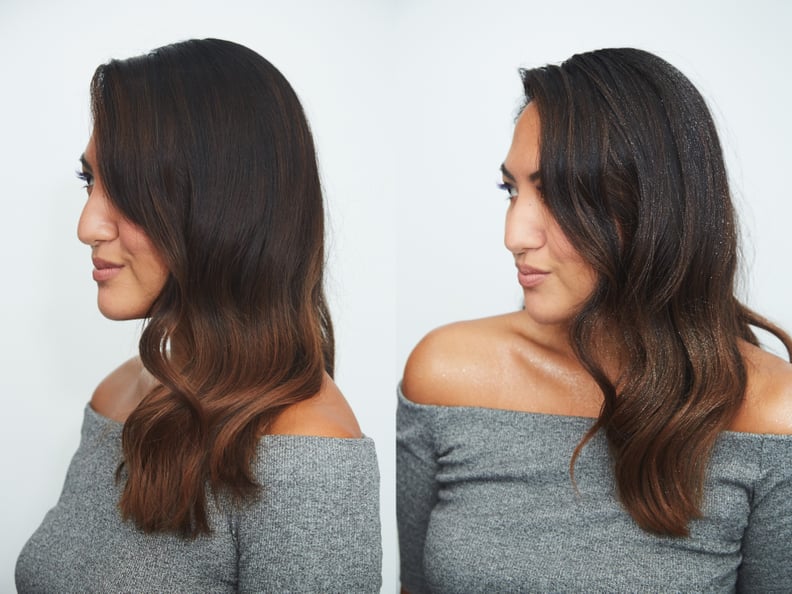 Before and After
Formulated with ultrafine milled moonstone particles, the spray creates a subtle luster with each mist. It sticks to your hair, mess-free, and feels totally lightweight but still sets your hairstyle. I applied it on top of some curls and they made my extremely straight, wave-resistant hair maintain body through the end of day.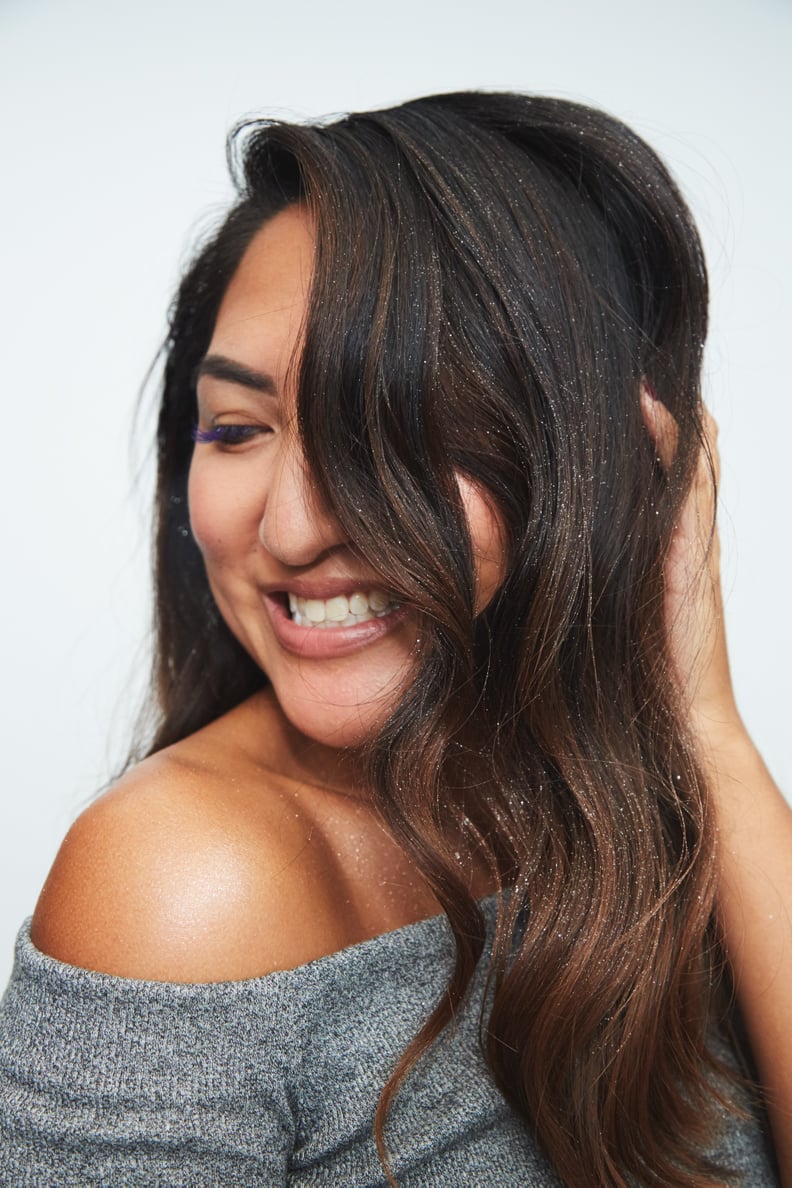 You Can Wear It All Over
I loved the spray so much I decided to use it on my body, too, covering my collarbones and shoulders in the tiny flecks of gold. It is, by far, more effective than any other body shimmer I've tried because it doesn't budge.
Even if you were dancing at a party all night, it'd stay put — I tried rubbing it off with my hands just to see if it'd dust glitter everywhere. The fallout is minimal (it'll definitely stick to your clothes), but it washes off your body and hair in a single shower. You won't be finding little particles in your hair days later.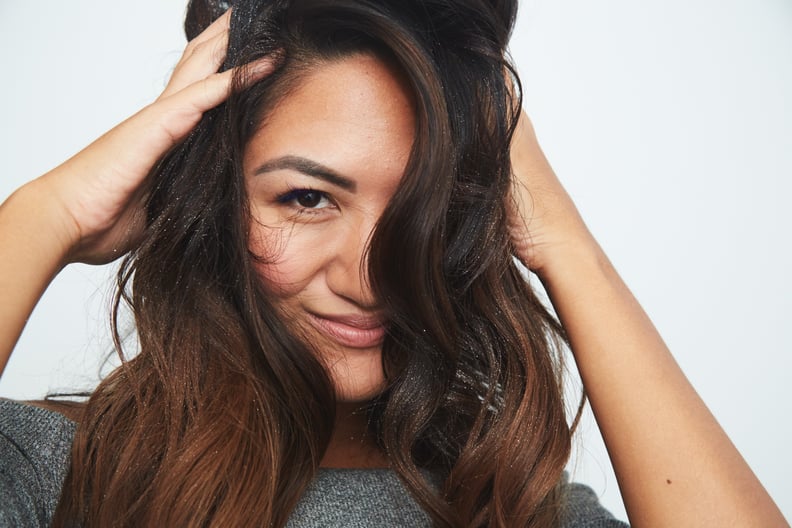 Go Ahead, Be Extra
I also love that you can control how glittery your hair is. You can do a light layer of glitter to get a little extra oomph for daily wear or, if you want to be extra like myself, keep spraying until you look like you washed your hair in Fenty Beauty's Trophy Wife. Warning: you may find yourself flipping your hair a lot more than usual. Own it.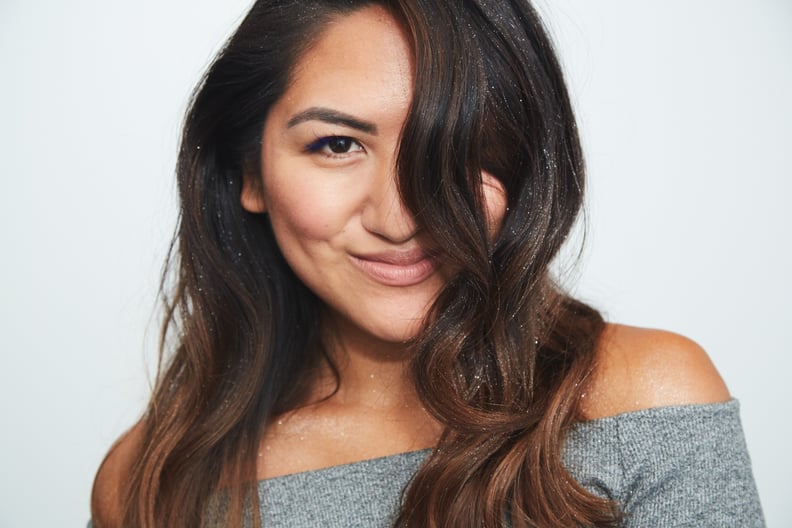 It's the Perfect Party Look
It's safe to say this is a must have, nay, a necessity come holiday season. Catch me glowing like a disco ball at a New Year's Eve party near you (or, rather, on your Instagram feed).