Whimsy Official Halcyon Botanic Serum Review
I'm Fully on Board With the "Skinimalism" Trend Now That I've Tried This Serum
As POPSUGAR editors, we independently select and write about stuff we love and think you'll like too. If you buy a product we have recommended, we may receive affiliate commission, which in turn supports our work.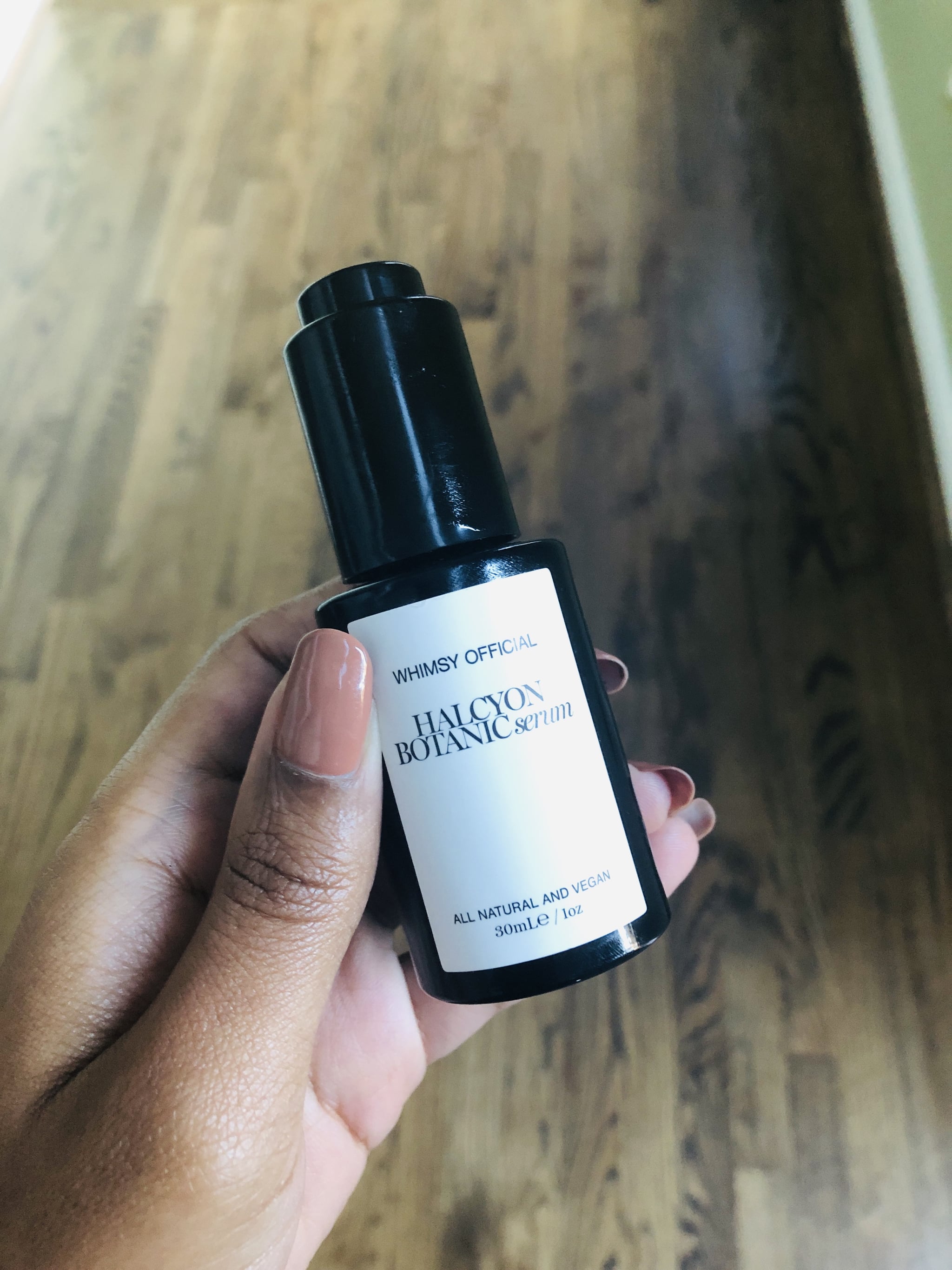 Image Source: POPSUGAR Photography / Danielle Jackson
In case you haven't heard, "skinimalism" is the newest beauty trend that's predicted to take over 2021. Even if you're unfamiliar with the term, you can probably guess what it is: a minimalist, "less-is-more" approach to skin care that allows for your natural skin texture to take center stage. I'm not always one to participate in trends, but as my colleagues and I were in the thick of product testing for the POPSUGAR Beauty Awards, I came across this winning facial serum that changed my tune on trying a "glow from within" look.
Whimsy Official is a part Black-owned brand that blends beauty and wellness with luxury, plant-based products. After incorporating the brand's Halcyon Botanic Serum ($95) into my skin-care routine for a week, I was pleasantly surprised by the results. The serum is meant to hydrate the skin, purify the pores, and reduce redness and inflammation, and it's made using ingredients like jojoba oil, carrot seed oil, and apricot oil.
Because of the aforementioned ingredients, the texture feels more like an oil than a serum; that's because it's meant to mimic sebum, aka the oil that the skin naturally produces. As someone with an oily T-zone, I personally have never been a huge fan of facial oils or even the idea of embracing my face's natural oils, but one thing I noticed after trying out the Halcyon Botanic Serum is that it felt very light on my skin, absorbed quickly, and gave me a nice glow for the remainder of the day. With that in mind, I'd say skinimalism is a trend I've been a lot more comfortable embracing these days.
If you're looking for a clean beauty product that'll leave your skin looking glowy and healthy throughout the day, this serum might be the one to try.
Image Source: POPSUGAR Photography / Danielle Jackson