Why 2020 Is the Year of the Lip Balm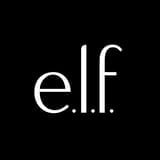 Whether you just need a dose of hydration or you want to add a hint of color to your next Zoom look, we teamed up with e.l.f. Cosmetics to share why the Ride or Die Lip Balms are our favorite beauty items of 2020.
As editors, we're ashamed to admit it, but recently we all but forgot about lip products until the e.l.f. Cosmetics Ride or Die Lip Balms came into our lives. It was then that we realized that hidden under our face masks were dry, colorless lips just waiting for some much-needed attention, preferably in the form of these juicy pops of color. See how our editors are wearing their favorite Ride or Die Lip Balms and why they are firmly on team tinted lip balms this year.