I'm Never Going to Stop Wearing Makeup Like a Drag Queen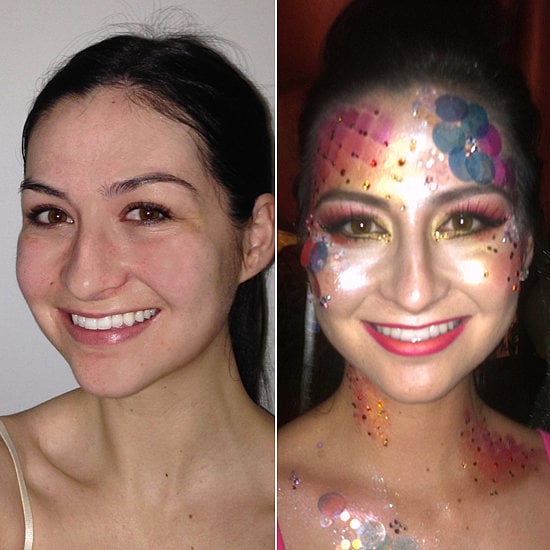 Confession: I'm a woman who sometimes wishes I were a drag queen. As a beauty editor, it may come as no surprise that I have an uncanny fascination with makeup, but my passion runs so deep that I often daydream about beating my face to the nines, putting on a massive wig, and sashaying down the sidewalk like a panther on the runway. To put it simply: I love wearing makeup (even loads of it), and I'm not afraid to admit it.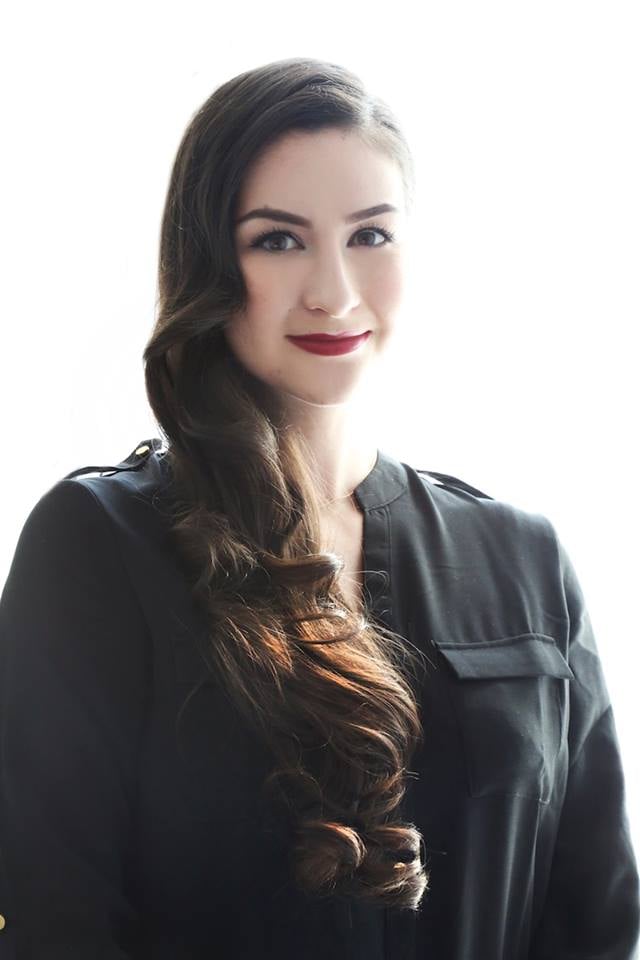 Many people continue to assume that women are still required to wear makeup for professional and social acceptance. But currently, there's a massive cultural movement where women are speaking out against the societal "mandate" to put on maquillage and are instead "daring to go bare." We recently posted a story on the #nomakeup trend of celebrities wearing not a stitch of cosmetics, and our very own assistant editor Jessica Cruel also wrote a piece on her preference for a less-is-more look. Even The New York Times just heralded the scrubbed face as the new beauty standard. These women are standing up for the fact that you don't have to wear makeup to look and feel beautiful. That you don't have to put on cosmetics to gain respect. And while such bona fide heroes may be challenging the notion that those who go au naturel are "lazy" or "unprofessional," I can tell you that the naked-faced woman isn't the only one who feels heated judgment. Us "makeup girls" do, too.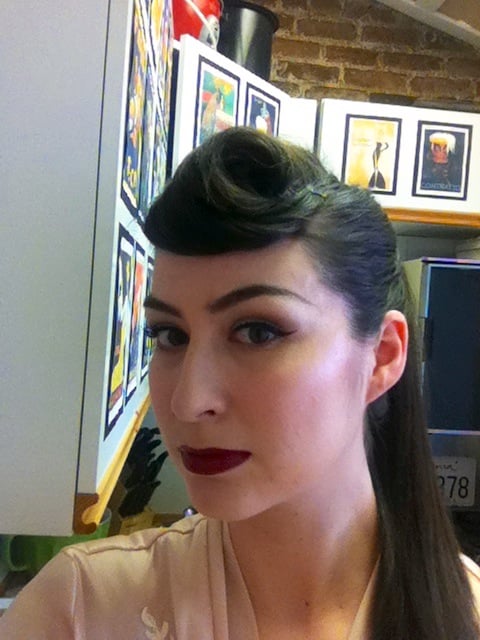 "She must be trying to hide something," the imaginary Internet whisperers say. "She's not happy with herself, which is why she wishes she's someone else," they'll murmur. And it's these very assumptions that make me release an exasperated sigh. You see, just as those who prefer zero cosmetics are misread, makeup girls are equally misunderstood. We're seen as having low self-esteem, shallow, dumb, frivolous, or even promiscuous. But the truth is, I wear my beloved makeup because it's a form of self-expression, an artistic outlet, a way to outwardly portray what I'm feeling on the inside.
In reality, I don't always wear maquillage to make myself look more attractive. I know I don't need makeup — some might even say I look better without it! — but I just think playing with beauty products is really, really, really fun. And while I wholeheartedly acknowledge that cosmetics can be an excellent tool to enhance your natural features, I believe viewing makeup as simply a form of self-improvement is gravely limiting. Do I think my opaque strip of ombré blue shadow is going to have gentleman callers lining up outside my door? Hell no. Do I assume my royal purple lipstick is going to win me a beauty pageant? Of course not! I wear these bold looks because I personally think it just looks really groovy.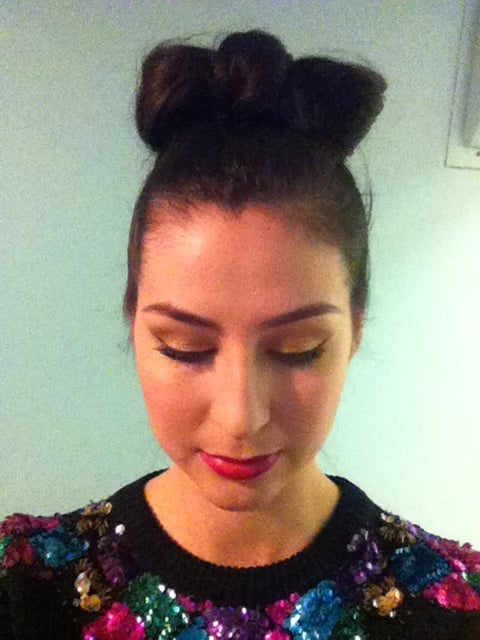 And that's why RuPaul is my spirit animal. It's why I love drag queens so much. They're unafraid to defy the socially acceptable boundaries of beauty by experimenting with cosmetics. Just as they unabashedly transform themselves into whatever their heart desires, I too enjoy exploring the myriad facets of my personality. And that's because I'm not a static human being made up of one-dimensional emotions. I don't feel the same every day, so I don't want to look the same every day. Just as others use their bodies to convey nonverbal messages to the public with clothes, I prefer to use my face as a canvas to physically illustrate my moods. While some women wear combat boots to feel tough, I rock an eggplant lipstick and a stark mascara-free eye. When gals sport cheeky tees to feel silly, I do a double-winged acid green eyeliner and ultrapink blush. My counterpart to the power stiletto? A flawless red lip.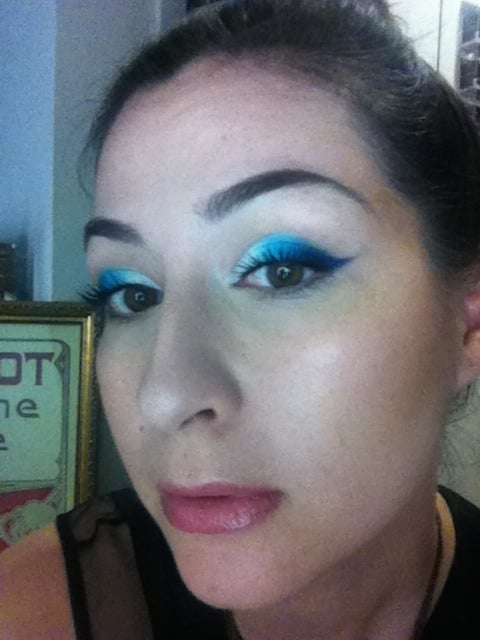 Others say that I use makeup as a crutch. To those naysayers I respond, "Come hang out with me on the weekends!" Saturdays and Sundays are my time to relax and when I feel most low-key, so my face follows suit by wearing no makeup at all. That's right, zilch cosmetics. I have no qualms about stepping outside and going to the park without even a swipe of mascara. I'm comfortable displaying my dark circles whenever I feel particularly devil-may-care (See: casual Sunday brunches). I feel just as secure with my blemishes exposed as I do when I'm wearing false lashes.
And that's another lesson we can learn from drag queens: they're just as confident owning their manhood by day as they are wearing feminine, high-arched brows and sequined dresses by night. Surely all women can be inspired by this creative, charismatic, hard-working, fearless, and punk as f*** group.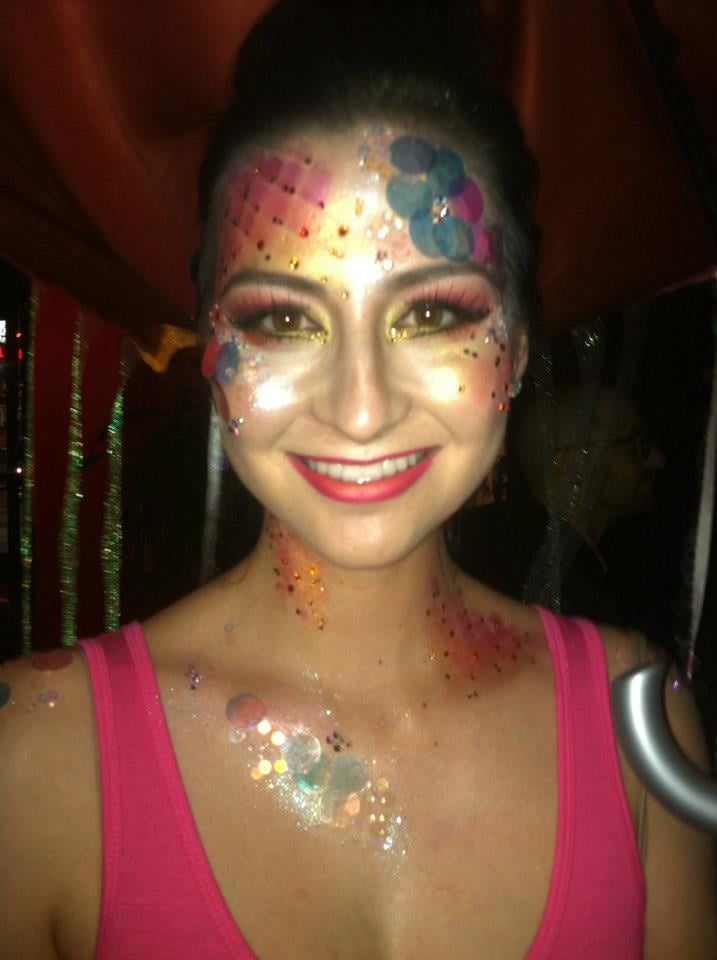 Ultimately, it's unfortunate that makeup continues to be just another polarizing topic used to denounce all women: you're damned if you do, and damned if you don't. But it doesn't have to be this way! Instead of judging a woman for how little or how much makeup she wears, shouldn't we all accept our prerogative to choose whatever look we so want? Whether you loathe putting any foundation on your skin, prefer giving your eyes a little boost with a soft layer of liner and mascara, or get giddy at the thought of wearing the most retina-searing lipstick, I say "WERQ IT, HUNTY!" As for me, I'll be playing in my artist's studio, painting every inch of my face.