Adele Inspired by Taylor Swift For New Song
Taylor Swift Was the Inspiration Behind One of Adele's New Songs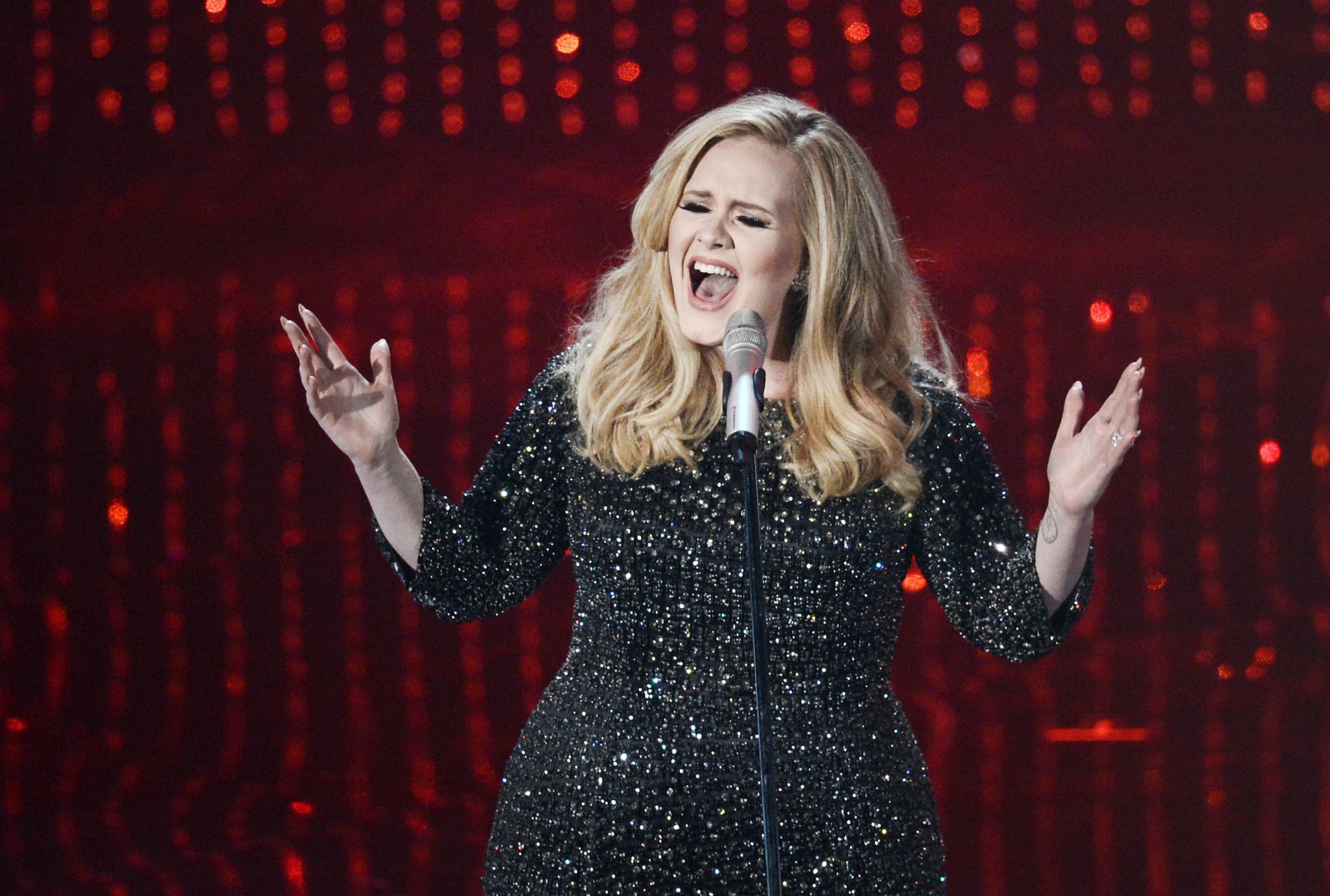 It's been two weeks since Adele's 25 dropped, and we're learning more and more about the epic album as the singer continues her press rounds. During a recent interview with NPR, Adele discussed the emotion that went into the song "Remedy" (written about her 3-year-old son, Angelo) and revealed that one of the songs, "Send My Love (to Your New Lover)" — arguably the most upbeat track on the album — was inspired by Taylor Swift.
"I was in New York, writing 'Remedy' with Ryan Tedder. We were having lunch, and '[I Knew You Were] Trouble' came on the radio — Taylor's song that she did with Max and Shellback. I was like, 'Who did this?' I knew it was Taylor, and I've always loved her, but this is a totally other side — like, 'I want to know who brought that out in her.' And he said [Swedish music producer] Max Martin. I was unaware that I knew who Max Martin was. I Googled him, and I was like, 'He's literally written every massive soundtrack of my life.'

So I got my management to reach out. They came to London, and I took my guitar along and was like, 'I've got this riff,' and then 'Send My Love' happened really quickly. Max Martin, I just could hang out with him forever. He's so beautiful and lovely and funny and generous and warm and caring. He's a really amazing man."
Check out 25 things you didn't know about Adele and her amazing rendition of "Hello" with Jimmy Fallon, The Roots, and classroom instruments.