Alanis Morissette "Torch" Song About Ryan Reynolds
You Oughta Know This Heartbreaking Alanis Song Is About Ryan Reynolds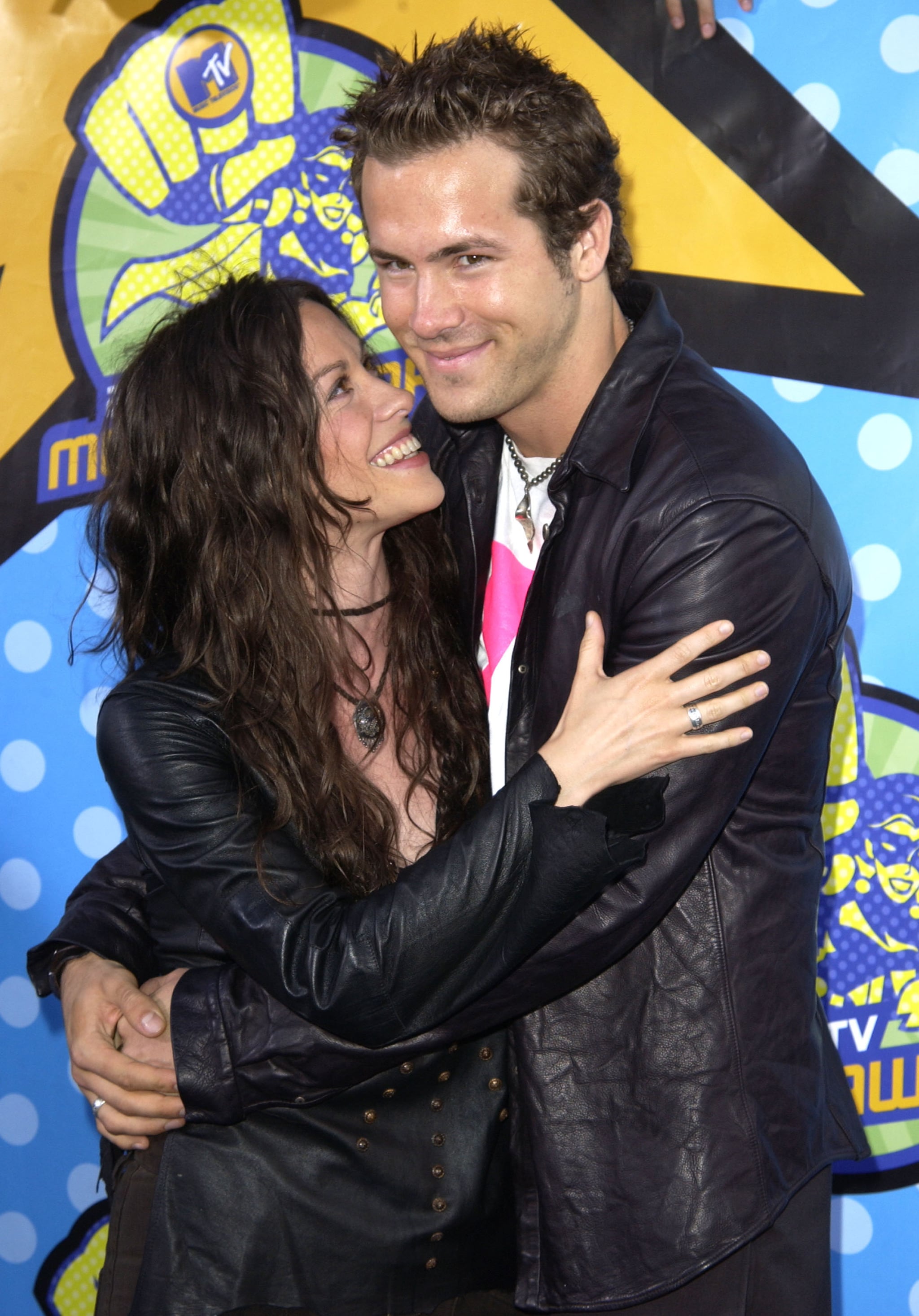 Image Source: Getty / Steve Granitz
Before Ryan Reynolds was married to Blake Lively, he dated a steady stream of '90s It girls and settled down (at least for a while) with singer Alanis Morissette. The actor began dating the "You Oughta Know" singer in 2002, and the couple got engaged in 2004. After a few years of truly adorable red carpet appearances, they called things off.
In 2008, Alanis released her seventh studio album, Flavors of Entanglement. She was open about the fact that the project was inspired by her split from Ryan, calling it "cathartic" and admitting that one of the more heartbreaking tracks, "Torch," was about her grief over the breakup. "I think the most painful, sort of suffering-oriented moments in my life [are] when I'm resisting something," Alanis told Access Hollywood that year. "If I just say, 'It's true. I'm unbelievably insecure, really broken, devastated,' then I can move through it, toward the next place. But if I keep resisting it, I'll stay there forever."
With lyrics like "I miss your neck and your gait / And your sharing what you write," and "I miss your warmth and the thought / Of us bringing up our kids," it's easy to see how much Ryan meant to Alanis, and how well they must have gotten along while they were together. Listen to "Torch" below now — and if you've just gone through your own devastating breakup, it's probably wise to crank it up loud.