Amy Schumer and Lena Dunham Elle Women in Hollywood Awards
Amy Schumer and Lena Dunham Profess Their Love For Each Other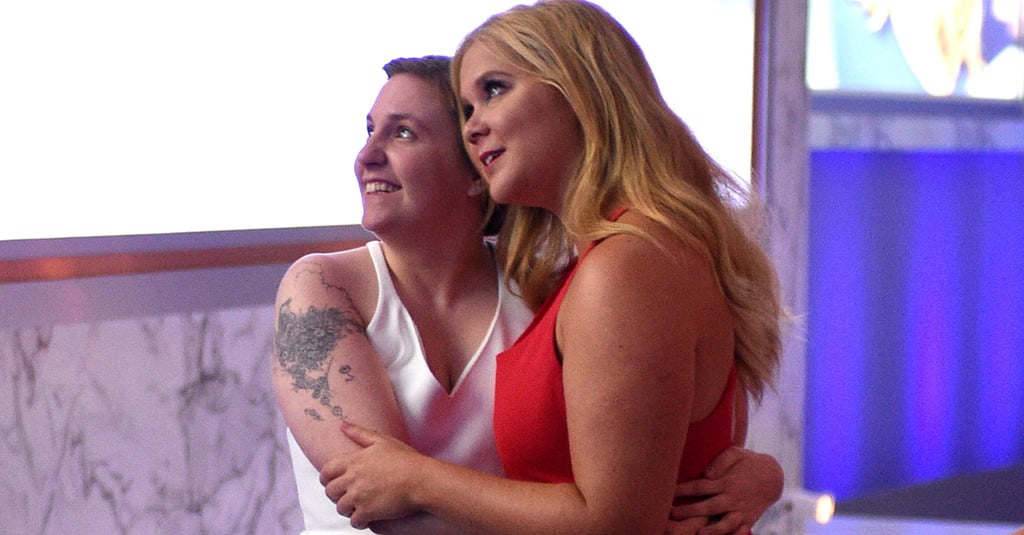 Amy Schumer and Lena Dunham definitely had a moment at the Elle Women in Hollywood Awards in LA this week, and they took to social media to share just how much they adore each other. They were among the many stars at the annual soiree on Monday, and both women posted a picture from their fun night on Instagram.
Sharing a sweet photo of herself hugging Lena, Amy wrote, "Listen @lenadunham and I are in love and I am very grateful to have her buried in my tits and my heart. I love you. Thank you angel heart genius tits." Meanwhile, Lena explained how proud she is of her famous friend, saying, "When you're so proud of your girl you clutch her close to your breast and thank the lord the world has caught her virus because it's a beautiful virus. Thank you @elleusa for the chance to hug @amyschumer and talk about what she means to me."
It's been an exciting week for Amy, whose HBO special aired on Saturday and who's already having the best year ever. Check out some laugh-out-loud Amy Schumer quotes, plus the most relatable Inside Amy Schumer sketches.