Angelina Jolie's Surgery to Remove Ovaries, Fallopian Tubes
Angelina Jolie on Preventative Surgery: "I Will Not Be Able to Have Any More Children"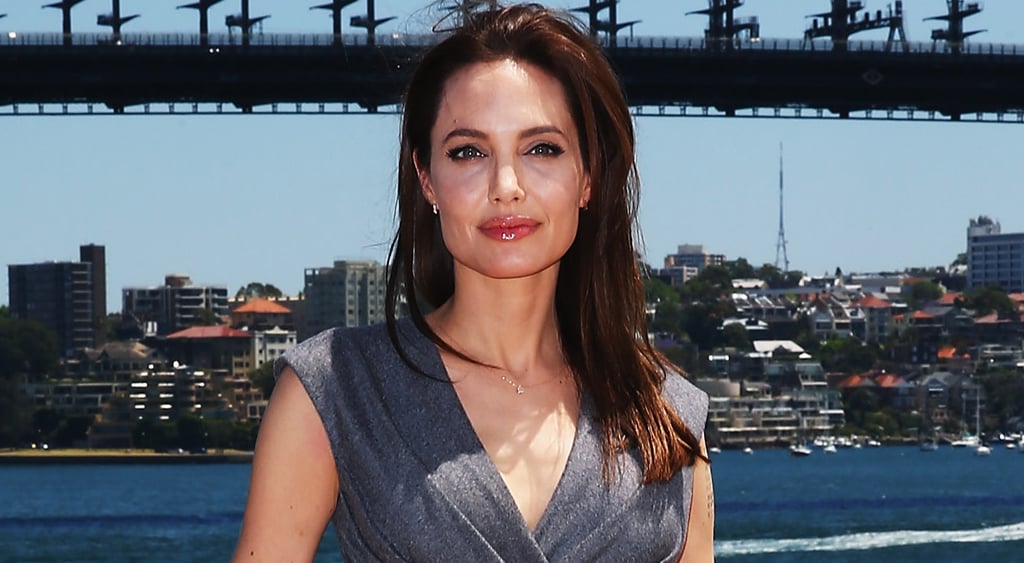 Angelina Jolie underwent a surgery to remove her ovaries and fallopian tubes last week. The actress announced the news in a candid op-ed for The New York Times on Monday. She said she is now in menopause as a result of the procedure. "I will not be able to have any more children, and I expect some physical changes," she wrote. In the most emotional part of the piece, Angelina said she is grounded in the decision because she knows her "children will never have to say, 'Mom died of ovarian cancer.'"
The op-ed touches on her entire medical journey, starting with the testing she underwent. According to Angelina, her doctor explained that a test showed a "number of inflammatory markers that are elevated, and taken together they could be a sign of early cancer." She went on to explain her reaction to the news that he wanted to check her ovaries:
I went through what I imagine thousands of other women have felt. I told myself to stay calm, to be strong, and that I had no reason to think I wouldn't live to see my children grow up and to meet my grandchildren.

I called my husband in France, who was on a plane within hours. The beautiful thing about such moments in life is that there is so much clarity. You know what you live for and what matters. It is polarizing, and it is peaceful.

That same day I went to see the surgeon, who had treated my mother. I last saw her the day my mother passed away, and she teared up when she saw me: "You look just like her." I broke down. But we smiled at each other and agreed we were there to deal with any problem, so "let's get on with it."
Following an ultrasound, Angelina learned that there "was still a chance of early stage cancer, but that was minor compared with a full-blown tumor." Still, she said she chose to remove her ovaries and fallopian tubes "because on top of the BRCA gene, three women in my family have died from cancer. My doctors indicated I should have preventive surgery about a decade before the earliest onset of cancer in my female relatives. My mother's ovarian cancer was diagnosed when she was 49. I'm 39."
The procedure follows up Angelina's double mastectomy, which she wrote about in May 2013. Angelina said she made the decision after a "blood test had revealed that I carried a mutation in the BRCA1 gene" that gave her "an estimated 87 percent risk of breast cancer and a 50 percent risk of ovarian cancer." As she explains in her latest piece, the results hit especially close to home. "I lost my mother, grandmother and aunt to cancer," she wrote. For more on Angelina's perspective following the surgery, read the full article on NYTimes.com.