Arthur Chu's Losing Jeopardy Question | Video
Do You Know the Answer to the Question That Stumped the Jeopardy! Hacker?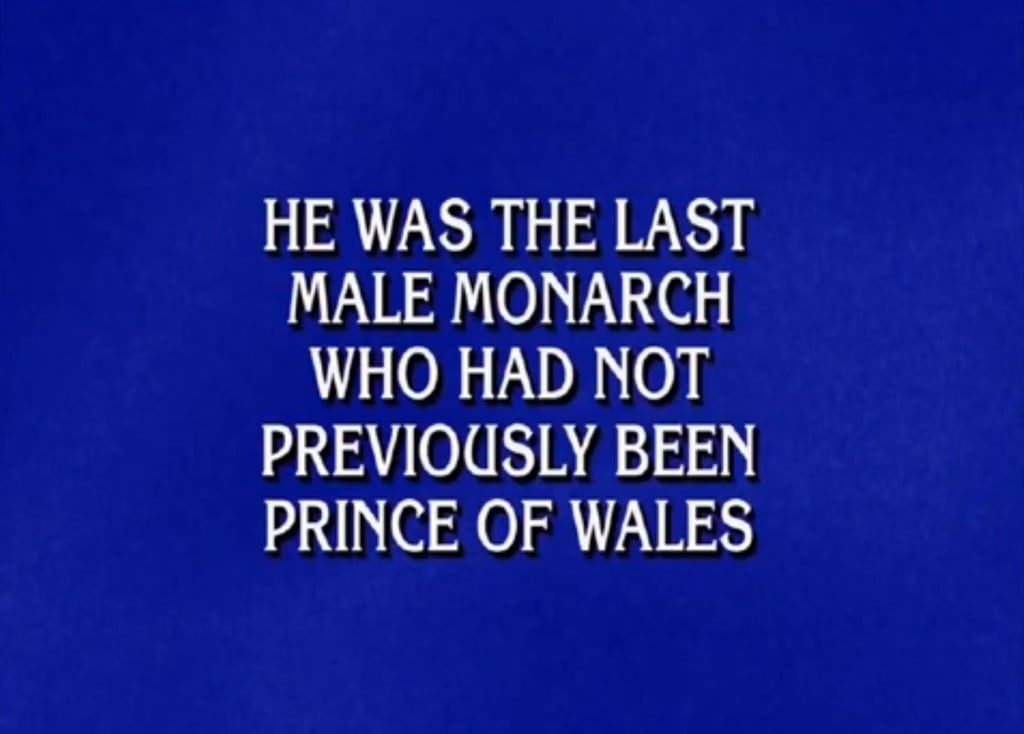 Jeopardy! "hacker" Arthur Chu's controversial 12-day reign over the show is finally over. Last night, Arthur lost during Final Jeopardy, when a question about the British royals stumped him. The question? "He was the last male monarch who had not previously been the Prince of Wales." Arthur guessed that it was King George II, who was brought into power in the 18th century by the Act of Settlement, which restricted succession to Protestants. While Arthur had the right idea (George was never the Prince of Wales and was actually a prince in Germany before he took over England), he just didn't get the answer right. Keep reading or watch the video below to find out the answer.
It was King George VI! George, who happens to be Queen Elizabeth II's father, was made king after his brother Edward VIII abdicated from the throne in 1936 to marry Wallis Simpson. His story may be fresh in your mind as he was the subject of the Oscar-winning film The King's Speech. Since George was Edward's younger brother, he was never the Prince of Wales, a title that goes to the immediate heir of the throne. Instead, he was the Duke of York, the title given to the second son of British monarchs. Since Edward was unmarried and had no children, the throne went straight to George when he abdicated.
While Arthur may have lost, that doesn't make him a loser. He walked away from the experience with just under $300,000 in total winnings. He isn't going to let it get him down, either, as he posted a video of himself lip-syncing as his "musical reaction" to leaving the show. Watch the video below.